While Costco isn't necessarily known to lead the pack when it comes to Black Friday deals, you can still squeeze some value out of the dollars you know you're gonna throw at Costco this holiday season.
November's deals are already published, and this fall is looking real good at Costco, so make your list and use these tips to save money!
1. Costco's November coupon book includes Black Friday sales.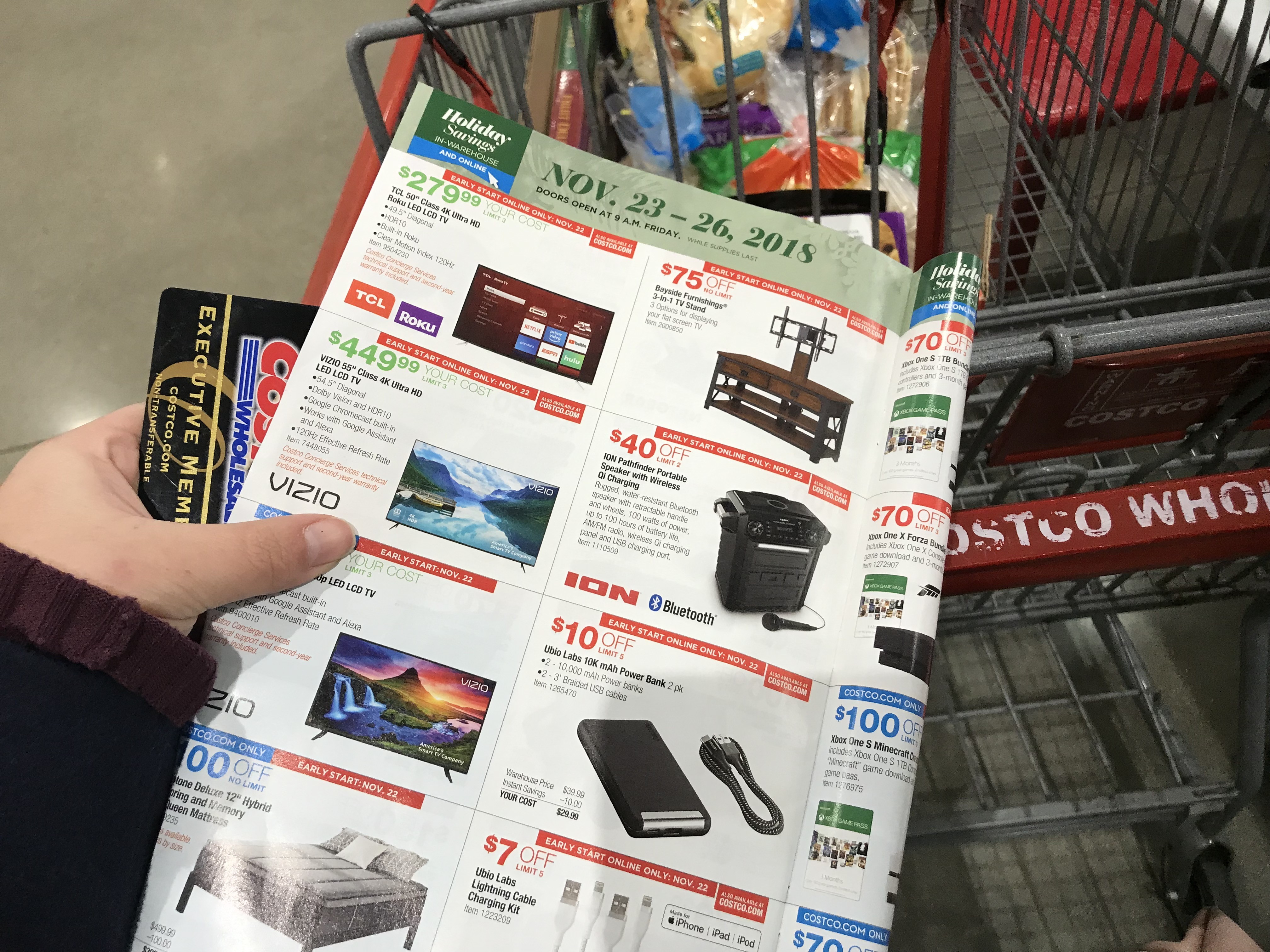 The last eight pages of November's coupon book list Black Friday deals on electronics, appliances, apparel and more.
Deals started Nov. 6 and will run through the weekend after Black Friday.
2. The very best deals are online-only, one-day Thanksgiving deals.
Costco warehouse stores aren't open on Thanksgiving Day.
But you should still plan to shop online after you eat your turkey dinner, because Black Friday deals that are available in store the day after Thanksgiving will be available online on Thanksgiving Day!
These deals are on the last eight pages with a red stripe along the top indicating they'll be available online Thanksgiving Day.
3. Shop online even if you're not a Costco member.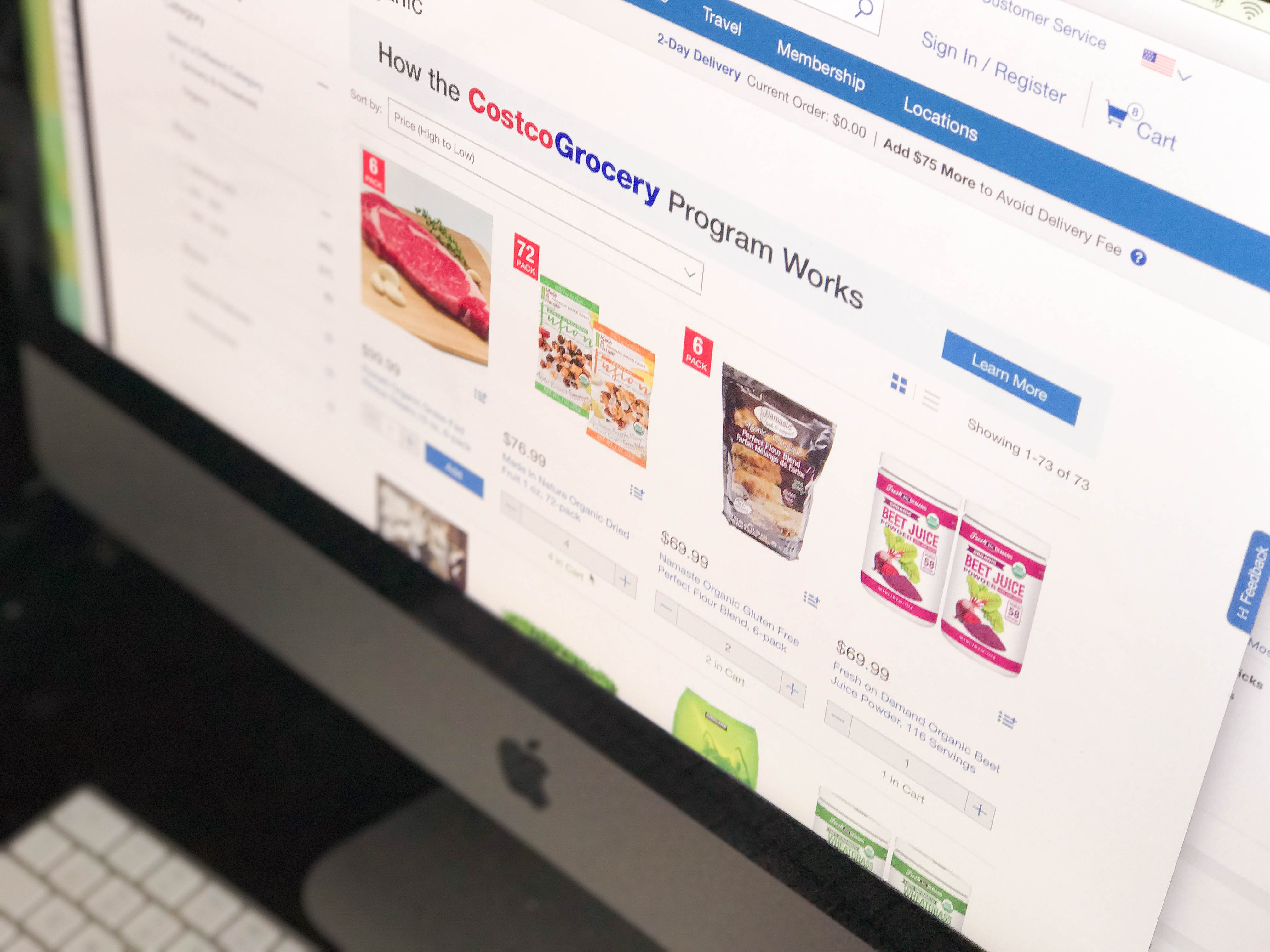 It's true. You don't have to be a member to shop Costco online. Even on Thanksgiving and Black Friday.
You might pay a 5% surcharge on items as a non-member, but if you only shop Costco during the holidays, it may still be cheaper than forking out the membership fee.
4. Don't worry about coupons — Costco's savings are instant.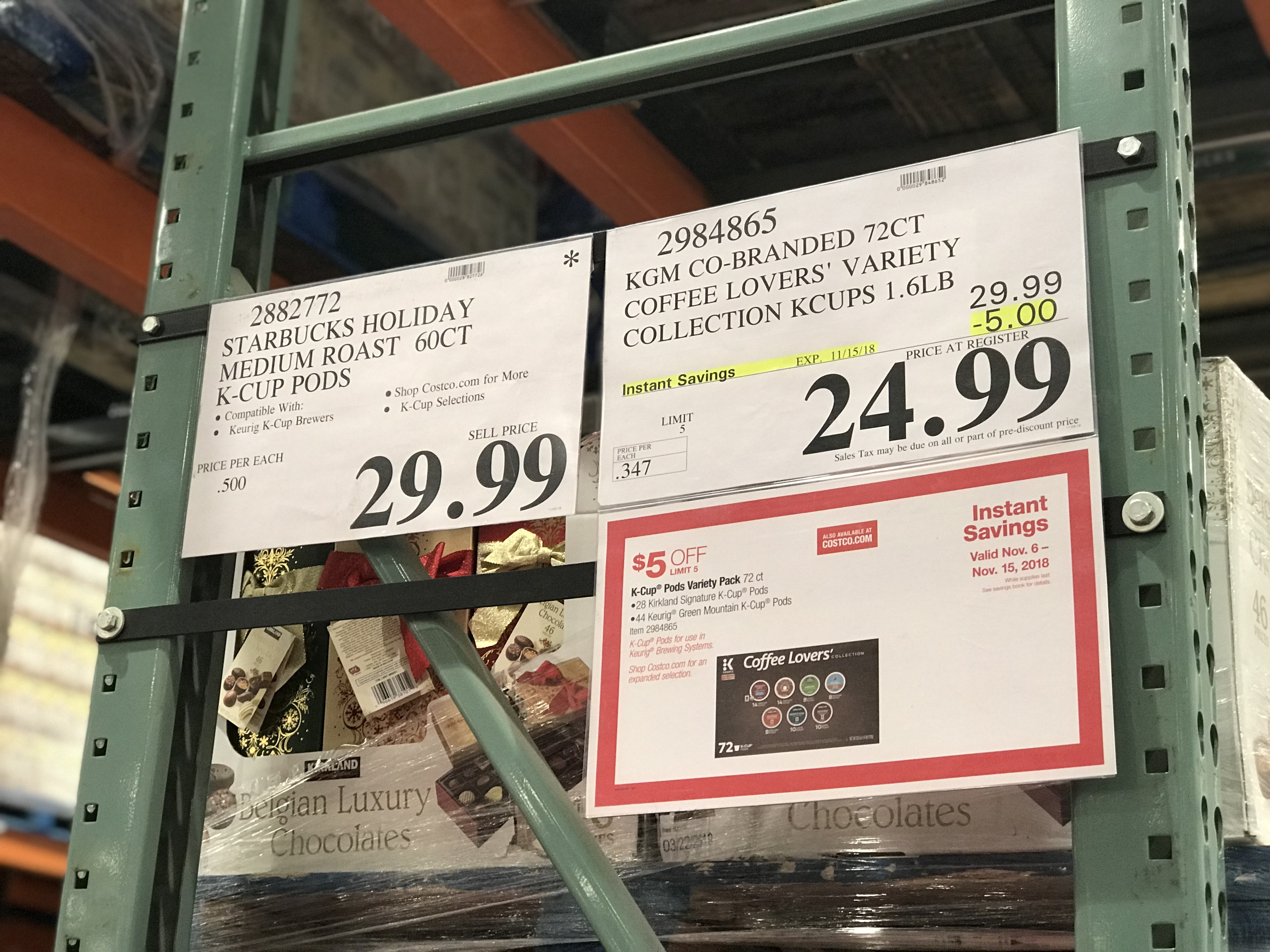 The sale price should ring up right there on the spot.
5. Look for deals on Dyson vacuums, ThermoFlask water bottles and TVs.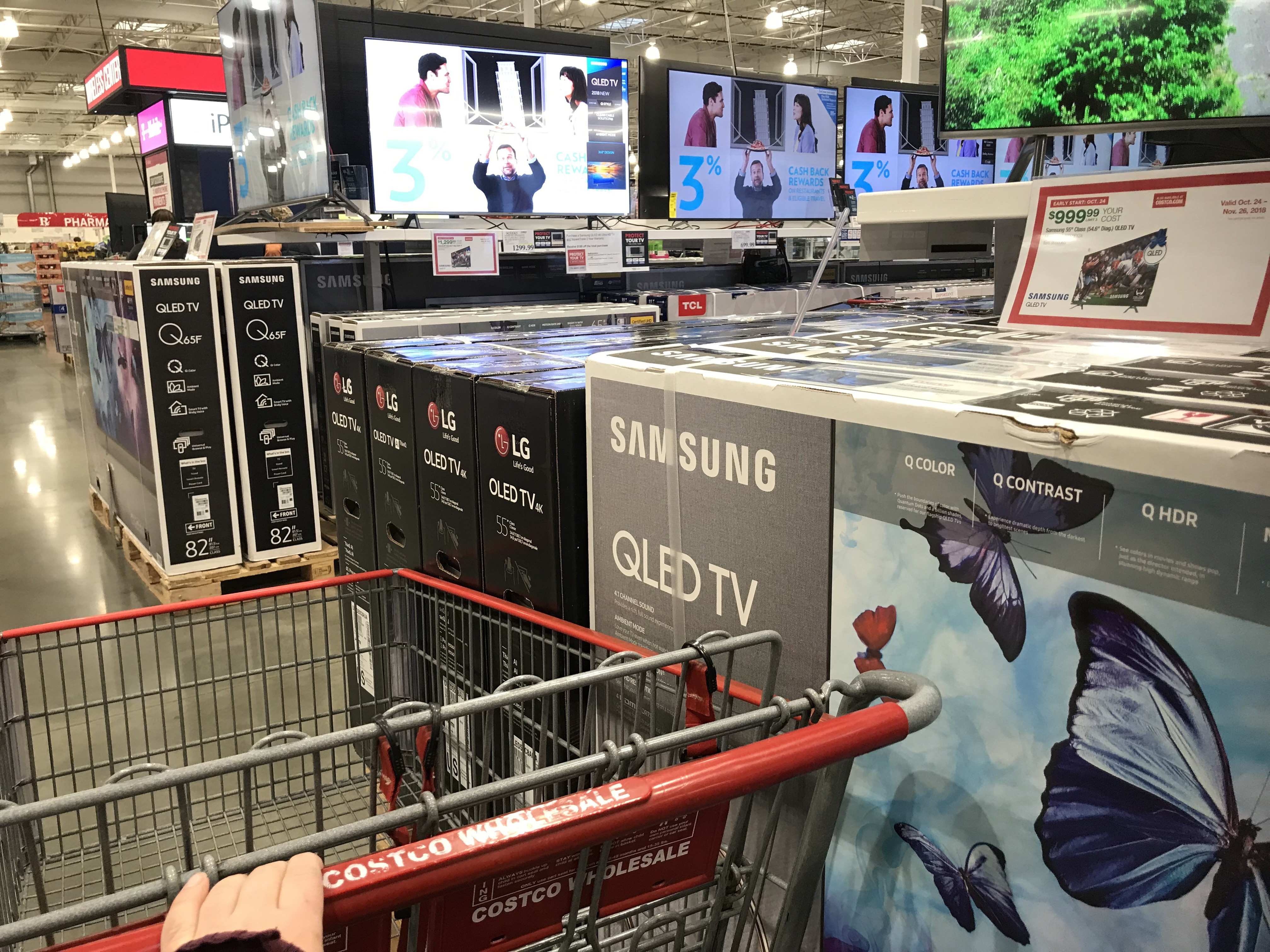 Dyson vacuums aren't the absolute cheapest ever at Costco during Black Friday, but they're within $20 of the best deal we see, so if you like the convenience of Costco, go for it.
ThermoFlask water bottles are sold for $19.99 each on Amazon. So, two for $14.99 is a total steal. And you can get a 40″ LCD TV for just $199 this year at Costco.
6. Don't buy gaming consoles like Xbox or PlayStation — shop Kohl's instead.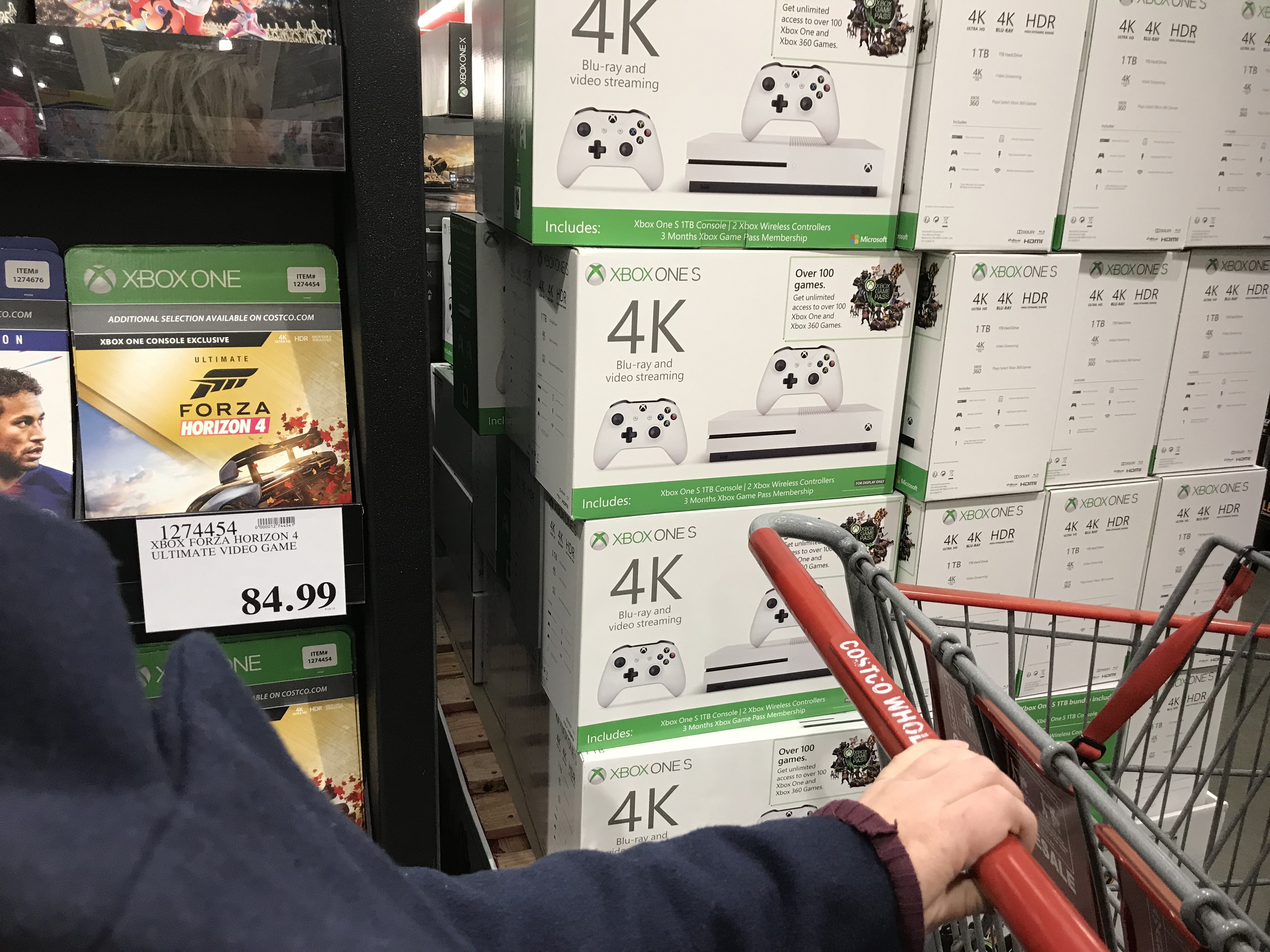 Nobody beats Kohl's when it comes to gaming consoles.
Because of the ability to earn loads of Kohl's Cash, most retailers can't compete with Kohl's on Xbox or PlayStation prices.
You can get an Xbox gaming console for around $189 at Kohl's during Black Friday, which Costco's $229 price tag just can't hold a candle to.
7. Scan every item on your list with the Amazon app.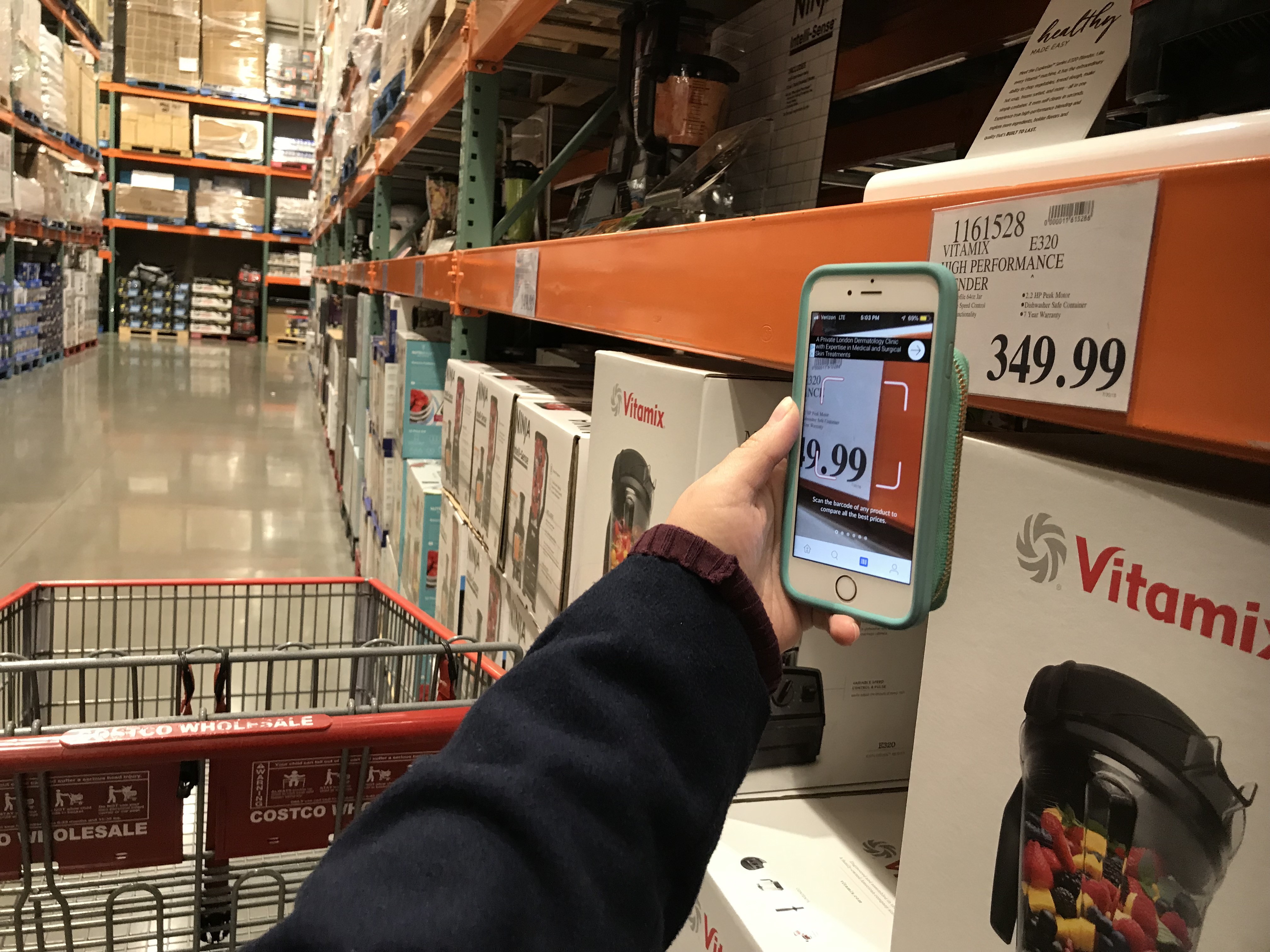 If you want to be sure you're getting the best price available, scan item barcodes with the Amazon app.
You'll get access to Amazon pricing and you can use that information to decide if a Costco deal is worth the hype.
8. Use CamelCamelCamel to see how low your item's price gets on Amazon.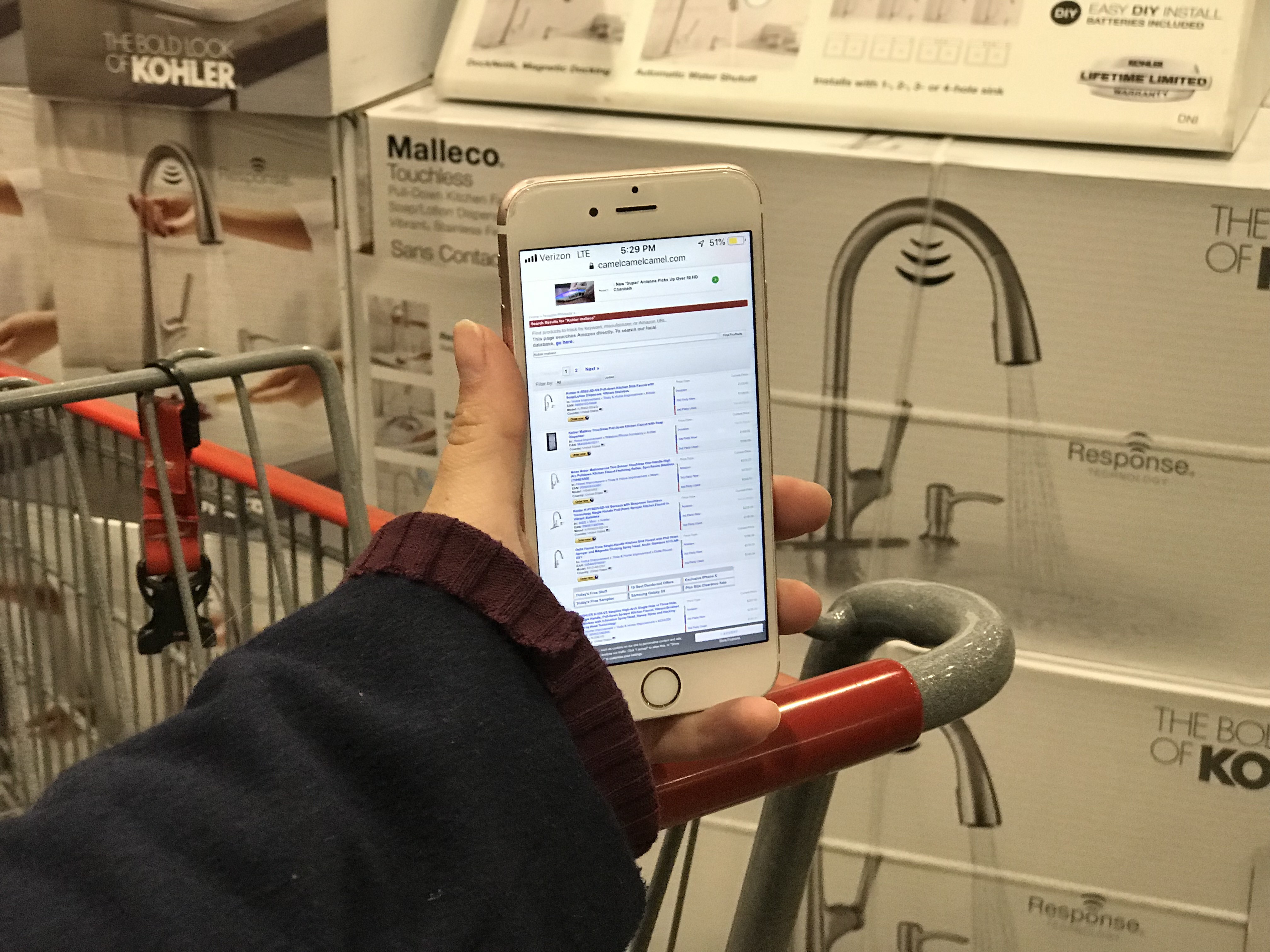 If your Costco item passes the Amazon app test, look it up on CamelCamelCamel to see Amazon's price history for the item.
This will tell you if Amazon ever sells it for less so you can decide for sure if it's worth buying at Costco now or if you want to wait for it to hit a lower price on Amazon.
9. Save on popular toys like LEGO, American Girl and Fingerlings.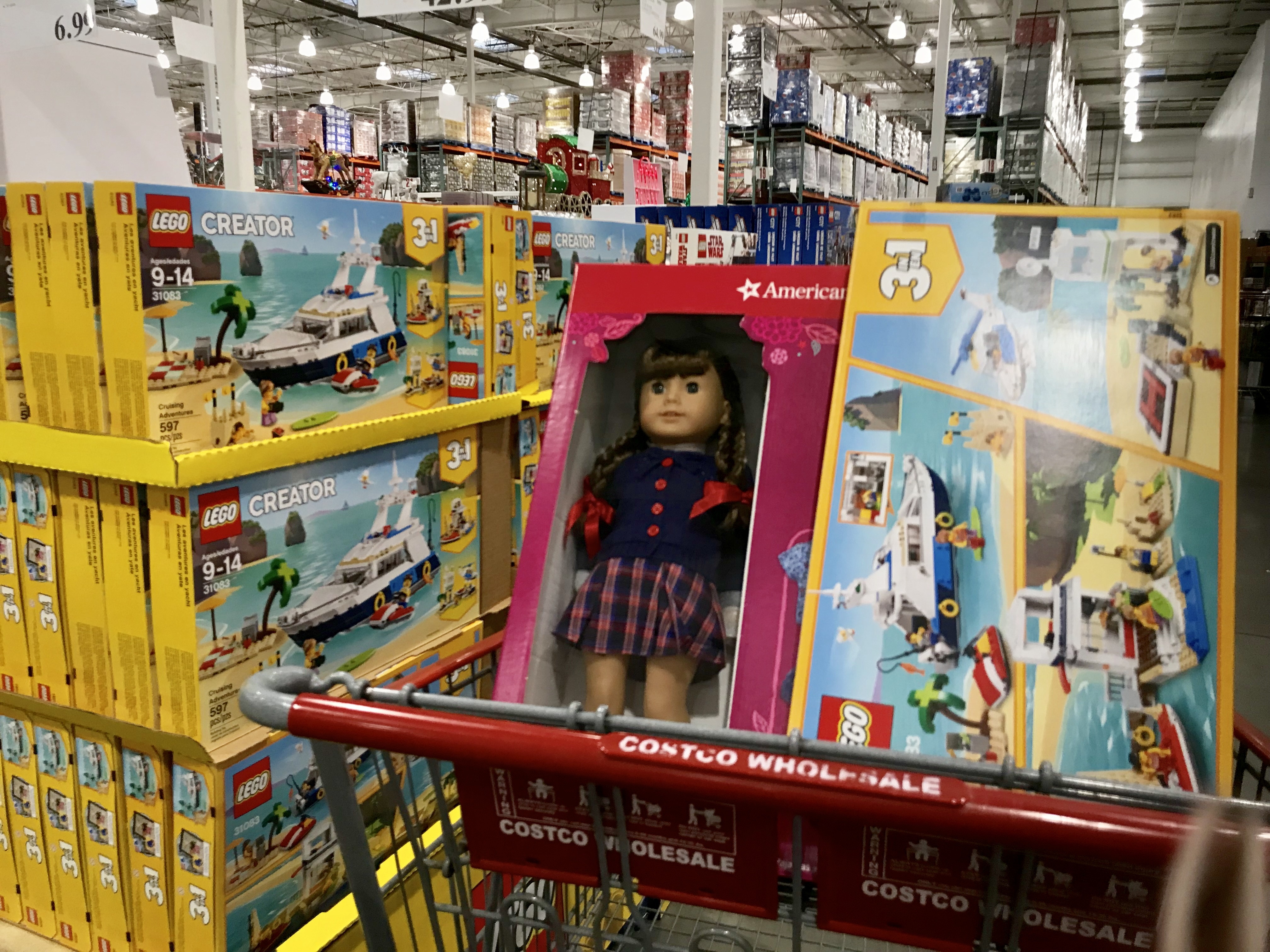 There are tons of toys that you can find at Costco this time of year which are a great deal.
Look for LEGO, American Girl and Fingerlings for up to 70% savings.
Use the Amazon app trick to make sure your item is at its lowest price before you buy!
10. Redeem Ibotta offers even on Black Friday.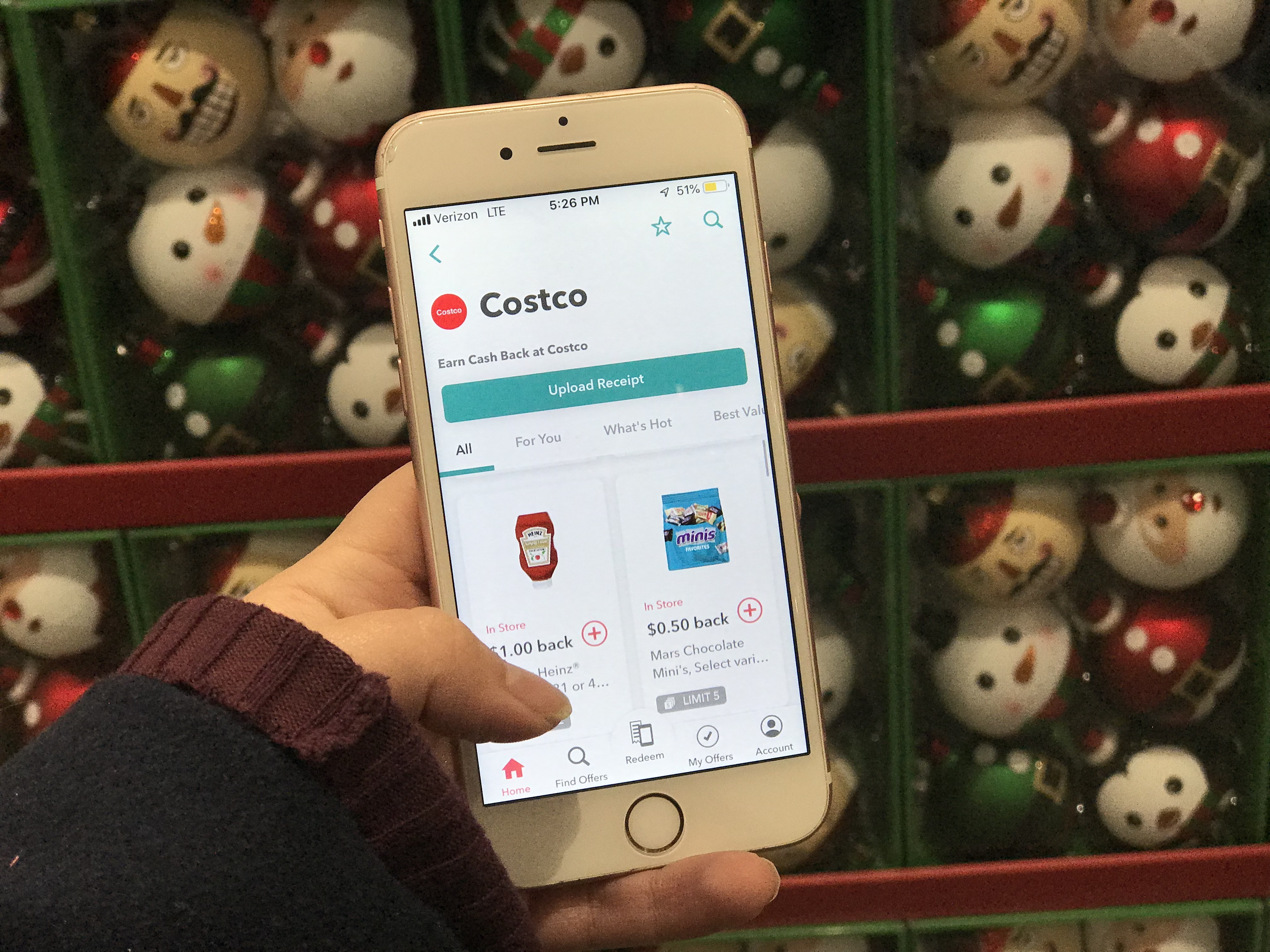 Since you use your receipt to redeem Ibotta offers, it's not technically a "coupon."
Which means you can use it at Costco and you can use it on Black Friday.
Ibotta has a ton of cash-back offers for food and alcohol at Costco.
11. Best food deals include rolls and pumpkin pie.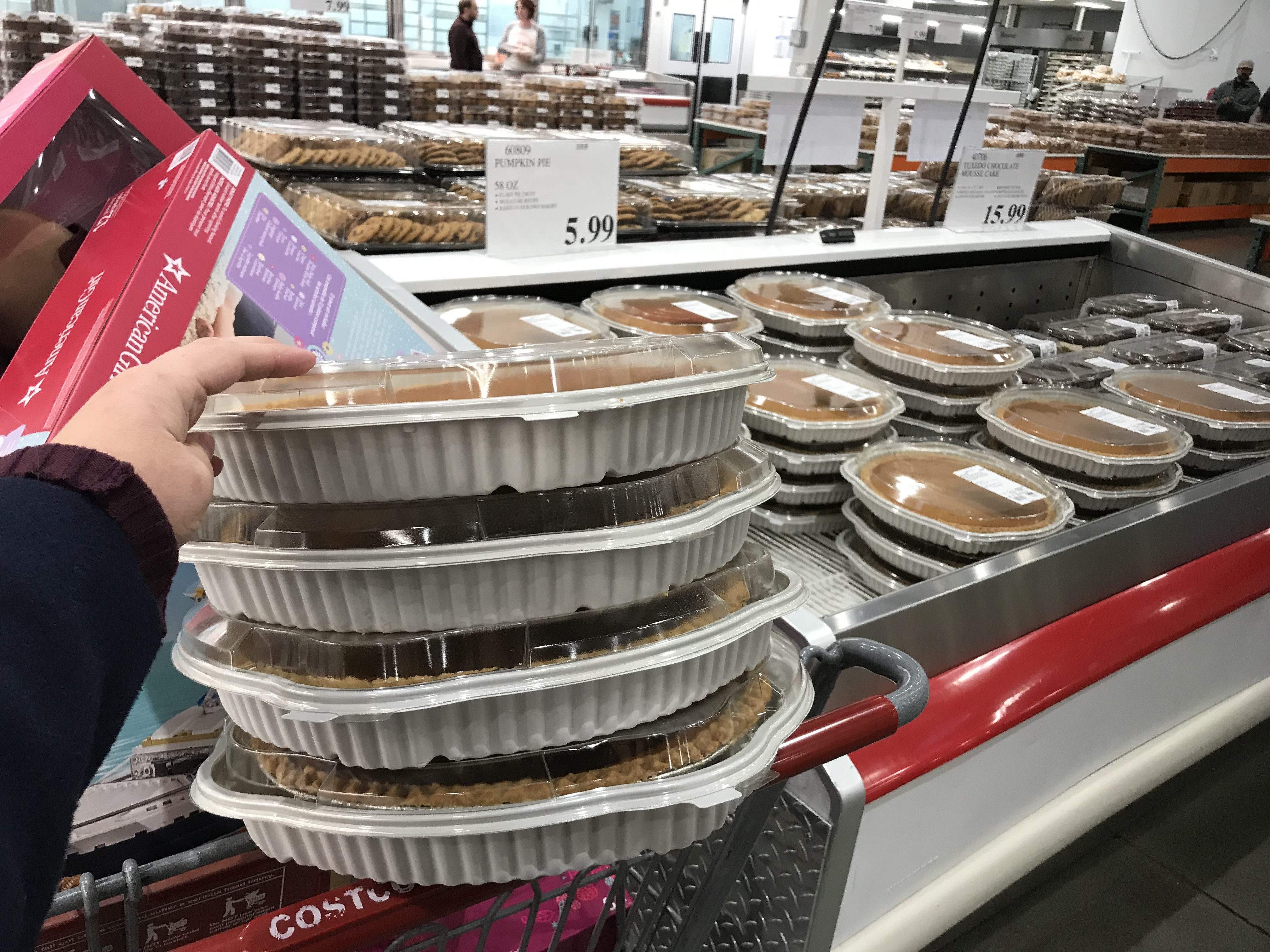 I mean. . . what's not to love?
Pick up a bag (or four) of rolls and a pie (or three) while you're there. Tell yourself you're buying so much to freeze for the holidays and then shamelessly eat one of the pies when you get home.
12. Look for discounted gift card deals.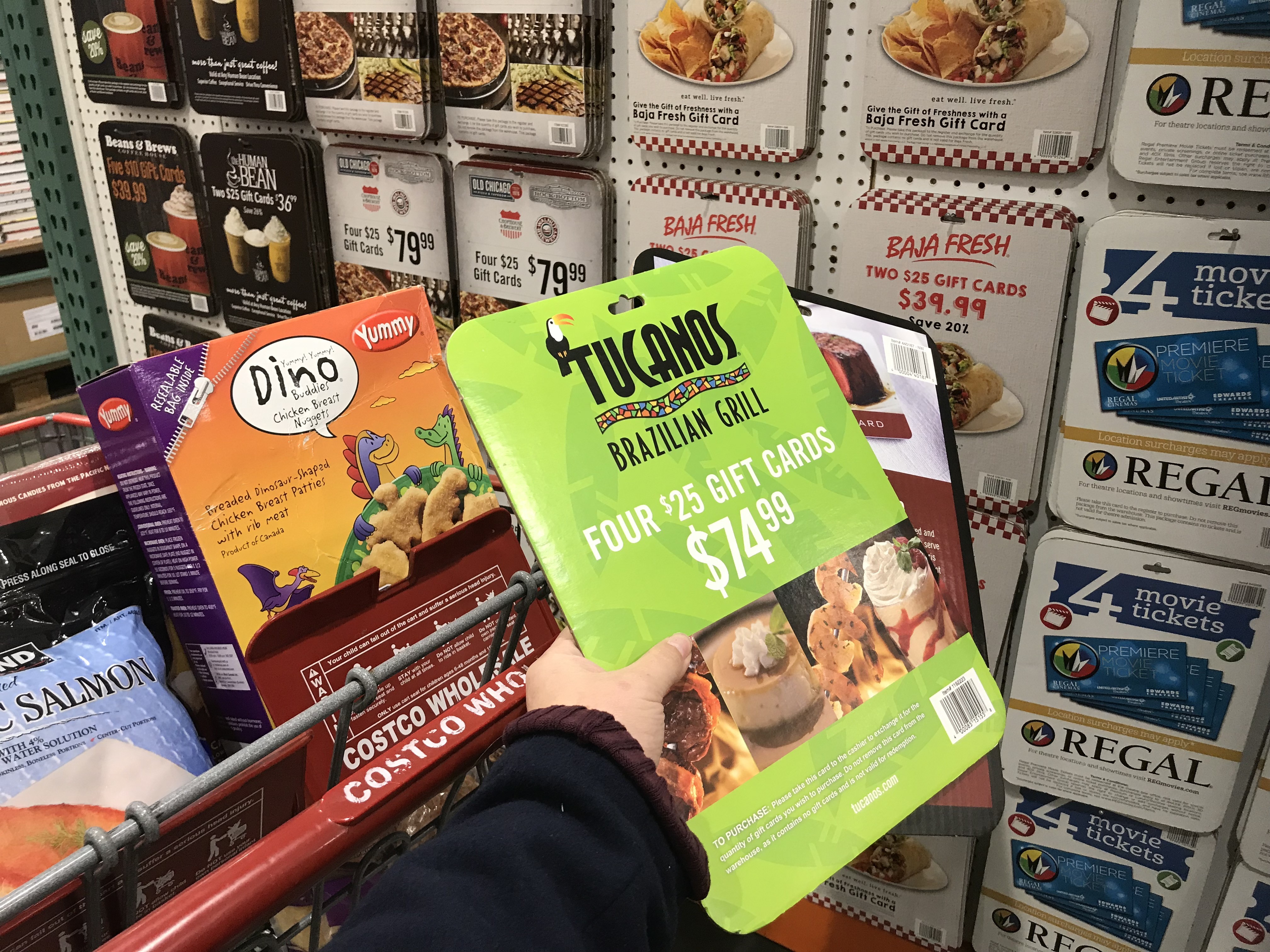 The holiday season is when Costco offers the most discounted gift cards. Grab a few for yourself if you see deals for cards to restaurants you frequent.
In addition to popular restaurants, we often see movie theater gift cards and Disney gift cards this time of year.