We're reader-supported and only partner with brands we trust. When you buy through links on our site we may receive a small commission at no extra cost to you. Learn More. Product prices and availability are accurate as of the date and time indicated and are subject to change.
When it comes to buying limited-edition Target toys — like the Target Barbie Skipper Doll or the Target Toy Shopping Cart — it's almost always a race against the clock.
But the Target-themed Skipper doll and the Target shopping cart toy aren't the only ones that sell out like hotcakes. Add Bullseye-themed board games and Target toy cash registers into the mix, and you've got an out-of-stock phenomenon that only happens at Target.
To give you an idea of just how fast these things sell, we reported that Target opened up preorders for the new Bullseye X Disney Funko Pop on July 21 (ahead of a Dec. 3 release date). But shortly after the link went live, preorders were already sold out! So, yeah. These toys are so popular, they're gone long before they even get officially released.
If you keep coming back to the same toy only to see "out of stock," I feel your frustration. But the key is to not give up, and more importantly, to avoid overpaying for the toys from third-party sellers. Sometimes, if you wait it out, you can even find sale prices on Target edition items.
If you're serious about buying a Target edition toy, drink a cup of coffee (or two) and be ready to act FAST. Anything less than lightning speed, and you might miss out. Before you go hunting for these super popular toys, here's what you need to know:
For more smart shopping tips and savings hacks, text HACKS to 57299.
Just released: Target Bullseye plush dog and pop-up book (Target exclusives)!
The new Bullseye plush dog ($9.99) is officially available online and in stores. This Target-edition Bullseye plush is based on the Goodness to Give: Target Bullseye Pop-Up Book ($27.99), which was just released on Sept. 26.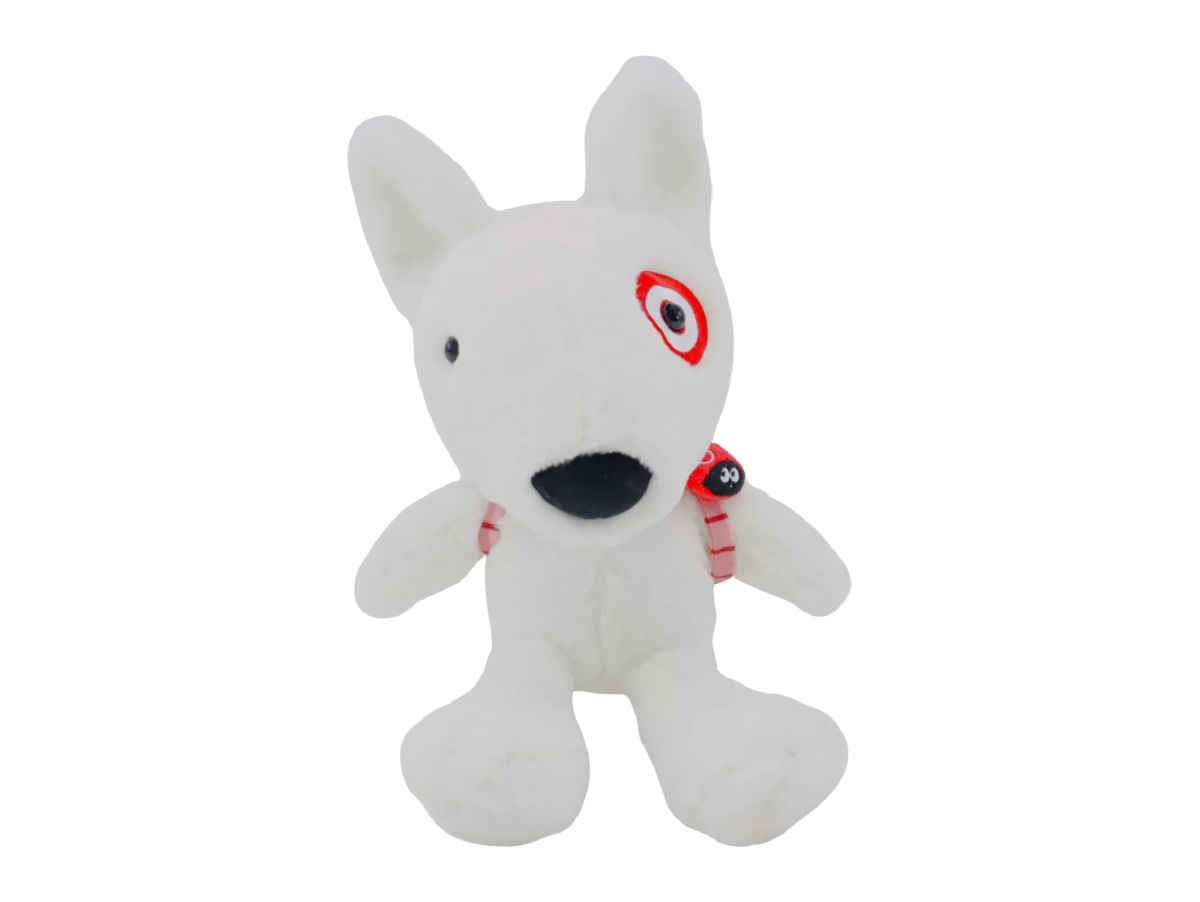 As low as
$9.49
$9.99
(5% Off)
5% off - Target RedCard Savings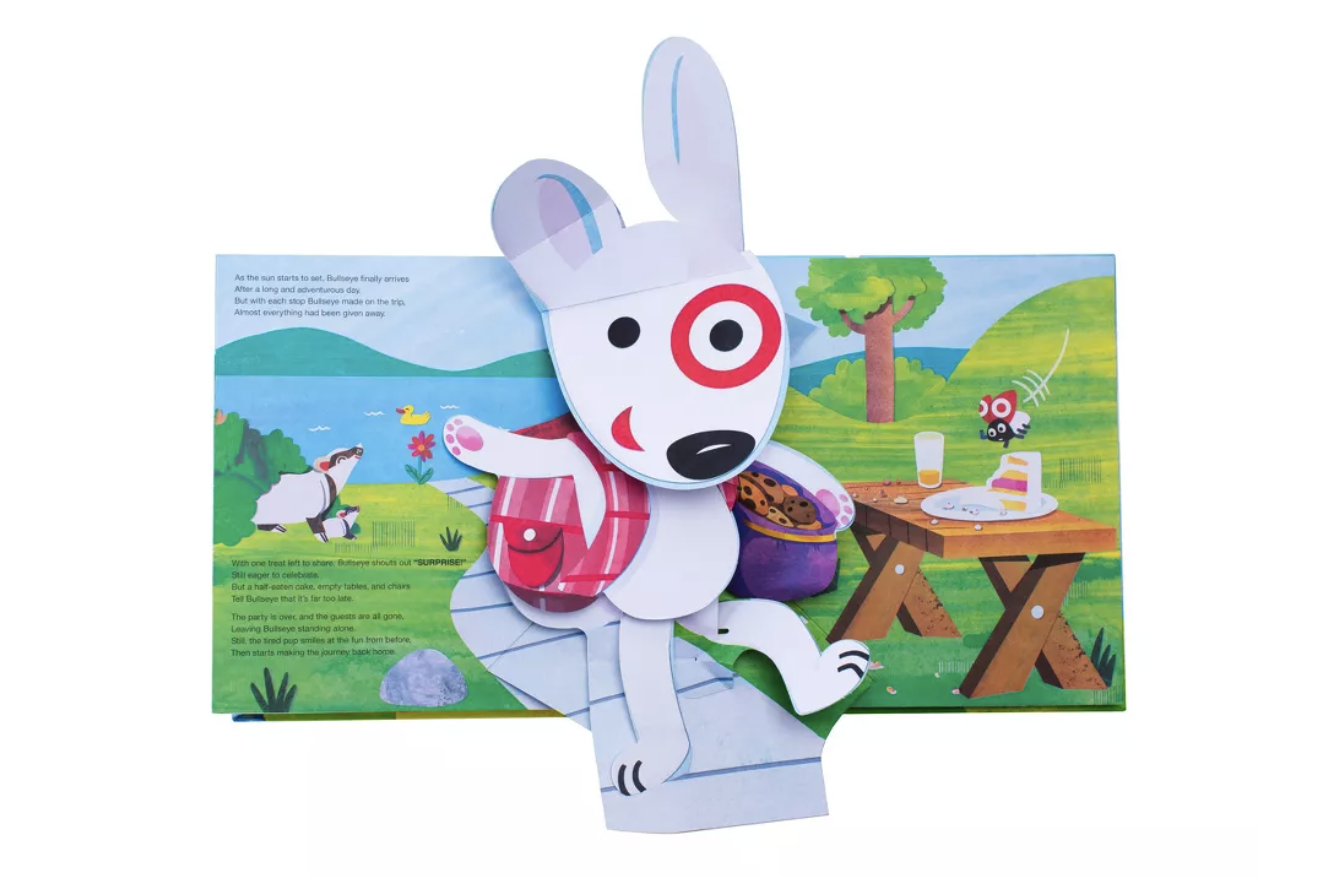 As low as
$26.59
$27.99
(5% Off)
5% off - Target RedCard Savings
1. Always check the toy aisle first, but hunt around the store if you don't see what you want.
Not everything at Target is exactly where it should be. That's why you should always check beyond the most obvious places.
Look everywhere around the toy section, including the endcaps of aisles and surrounding departments. I always check the seasonal department, Bullseye's Playground, and video games and books. Also, check the Target Toy Collectibles section in the back by the electronics. Outside of the toy aisle, that's where you'll find limited-edition collectibles in-store!
2. Ask an employee about upcoming restocks for Target edition toys.
When KCL wants the inside scoop, we go straight to the source. And no one has better info than Target employees themselves.
If you're looking for a specific Target edition toy, ask an employee if they have it in stock or if they know when more will arrive. In our experience, we've found that Target employees are more than happy to help out. And friendliness will take you much further.
Most Target stores receive shipments every day, but their most popular toys don't always arrive that often. Target employees can usually tell you when (and if) specific items are expected in a delivery.
3. Bring the toy's DPCI number to an employee and kindly ask if they can look it up.
Knowing an item's DPCI number is a great way to find out when something will get restocked at a Target store near you.
What's a DPCI number? It stands for "Department — Class — Item," and Target uses it to manage their inventory. Every single item that Target carries has a unique DPCI number.
Check the product listing page for an item on Target.com to find the DPCI. It's located under "Specifications" in the product details/highlights section. Jot down the unique number and bring it to an employee at your local Target store. With the DPCI, a Target employee can look up the exact item and find out when the next shipment will arrive at your store.
4. If a toy is out of stock online, sign up for emails to get notified when it's back.
When an item sells out online and Target has plans to restock it, you can sign up for emails and get alerts when it's available again. On the product listing, toggle the "Notify me when it's back" slider to opt-in.
When there's a restock, Target immediately sends you an email to let you know it's back. That's when you know it's go-time!
As soon as you get the alert, rush over to Target.com and complete your order. Even then, you'll have to act fast. I've seen items sell out again within seconds of getting that restock alert. Sometimes, it feels hopeless. But stay on it and you will get your shot.
TIP: Make sure your Target Circle account is all set up with your payment info. This will help you check out faster and improve your chances of placing an order in time.
5. Add Target to your contact list to avoid missing a restock email.
It's a sad day when a game-changing email accidentally goes to your spam folder. In this case, it could make or break your shot at getting the toy you want.
You can avoid silly mishaps like this by simply adding Target to your list of email contacts. The restock emails come from orders@oe.target.com.
If you have a Gmail account, you can manage your contacts from your Google account settings. Tap or click the "+" button to add Target as a contact and paste the above email address into the email field.
6. It's rare to find sale prices on Target edition toys, but it happens…
The Target Barbie Skipper Doll is proof that your favorite Target-inspired toys go on sale — eventually.
At one point, finding the Target Barbie Skipper doll in stock was hopeless, even at regular prices. It was unavailable at almost every Target store as soon as it launched in mid-April. And it showed "out of stock" online for long stretches of time.
But in a matter of months, demand tapered off. Now, the Target Barbie doll is in stock online and in stores, and she was recently on sale for 15% off.
So, if you're looking for a brand new Target edition toy to go on sale, prepare yourself for a waiting game. It may take a while for that price to drop, but it is possible! And of course, we'll keep you updated on sale prices and availability for these toys right here.
7. Some Target edition toys are impossible to find when they first get released.
If you've been waiting for your chance to grab the Target Cash Register Toy, you know the struggle.
When Target edition toys first get released, they're almost never in stock. If they are, it's for a brief window of time — and then they're gone again. Depending on popularity, you could be trapped in this cycle with the same toy for weeks.
But don't let it get you down. Eventually, demand fizzles and you'll find longer windows of time to get in and make your purchase. Patience goes a long way with this tactic.
These toys are in stock and available now:
As low as
$21.84
$22.99
(5% Off)
5% off - Target RedCard Savings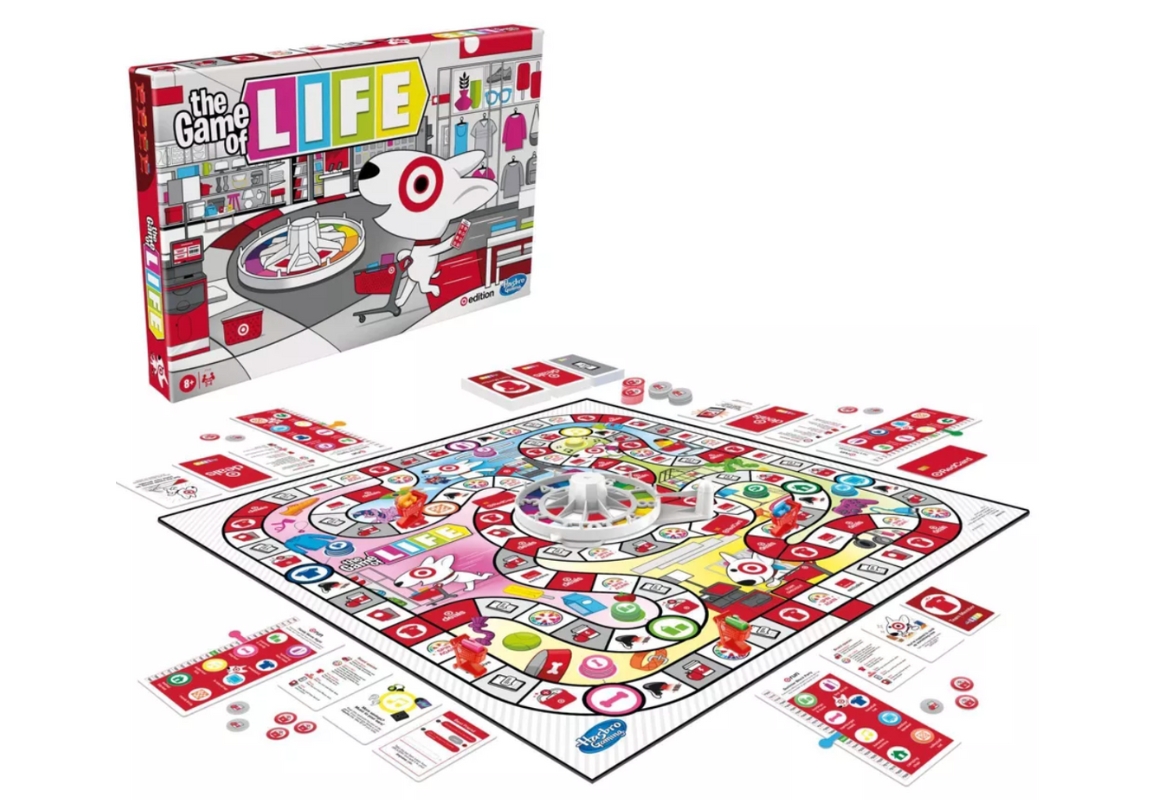 As low as
$23.74
$24.99
(5% Off)
5% off - Target RedCard Savings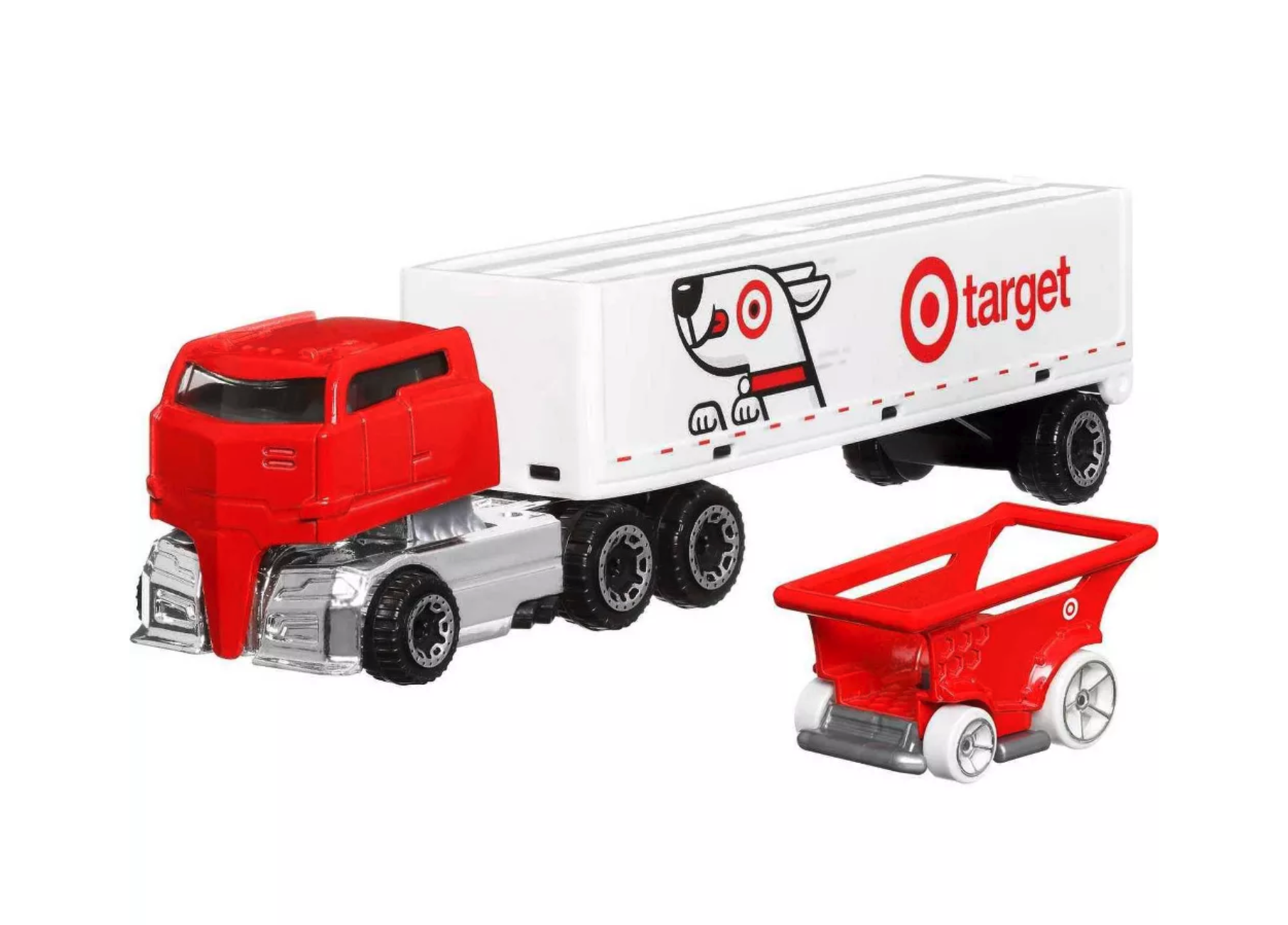 As low as
$8.07
$8.49
(5% Off)
5% off - Target RedCard Savings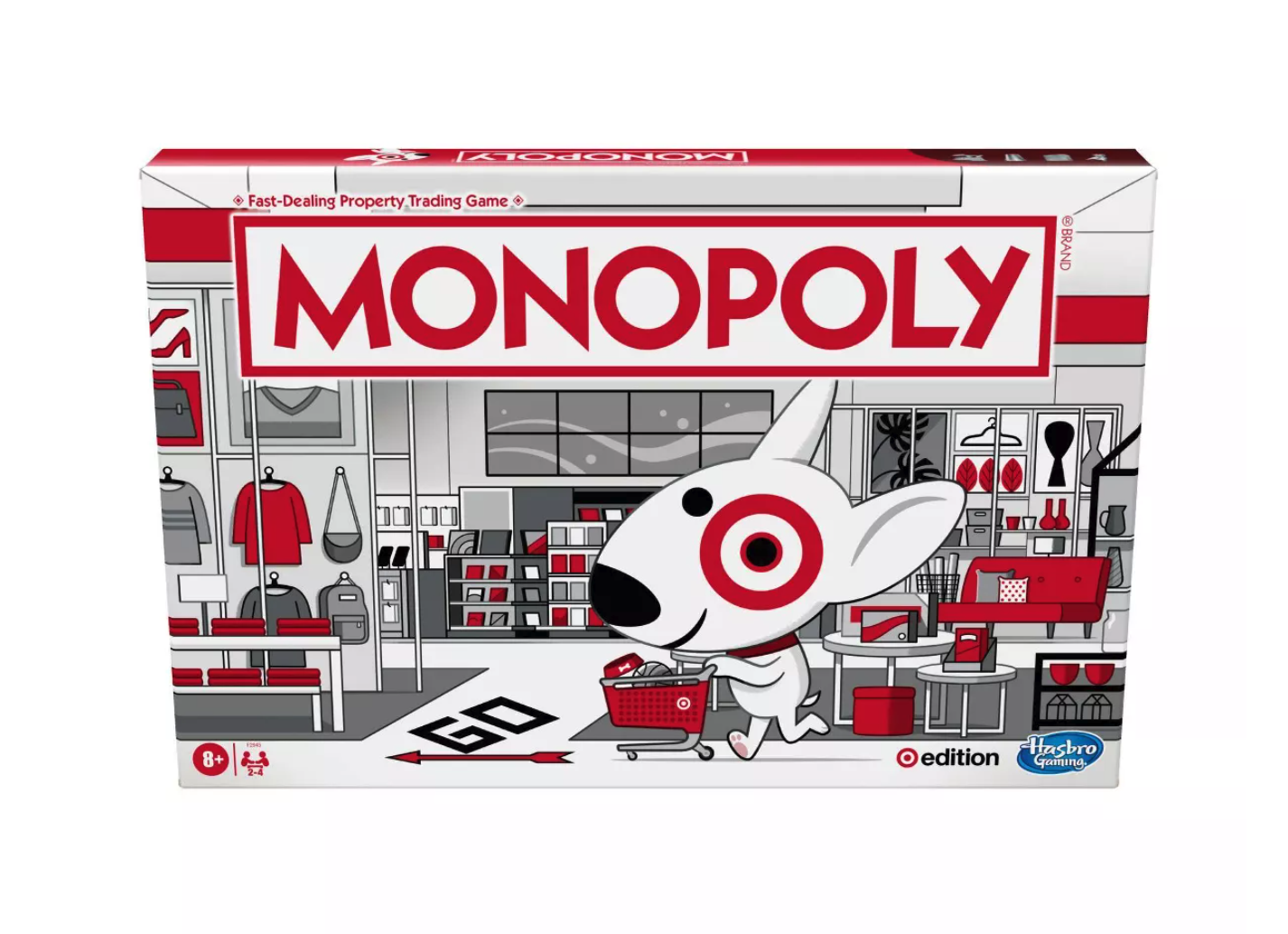 As low as
$14.24
$14.99
(5% Off)
5% off - Target RedCard Savings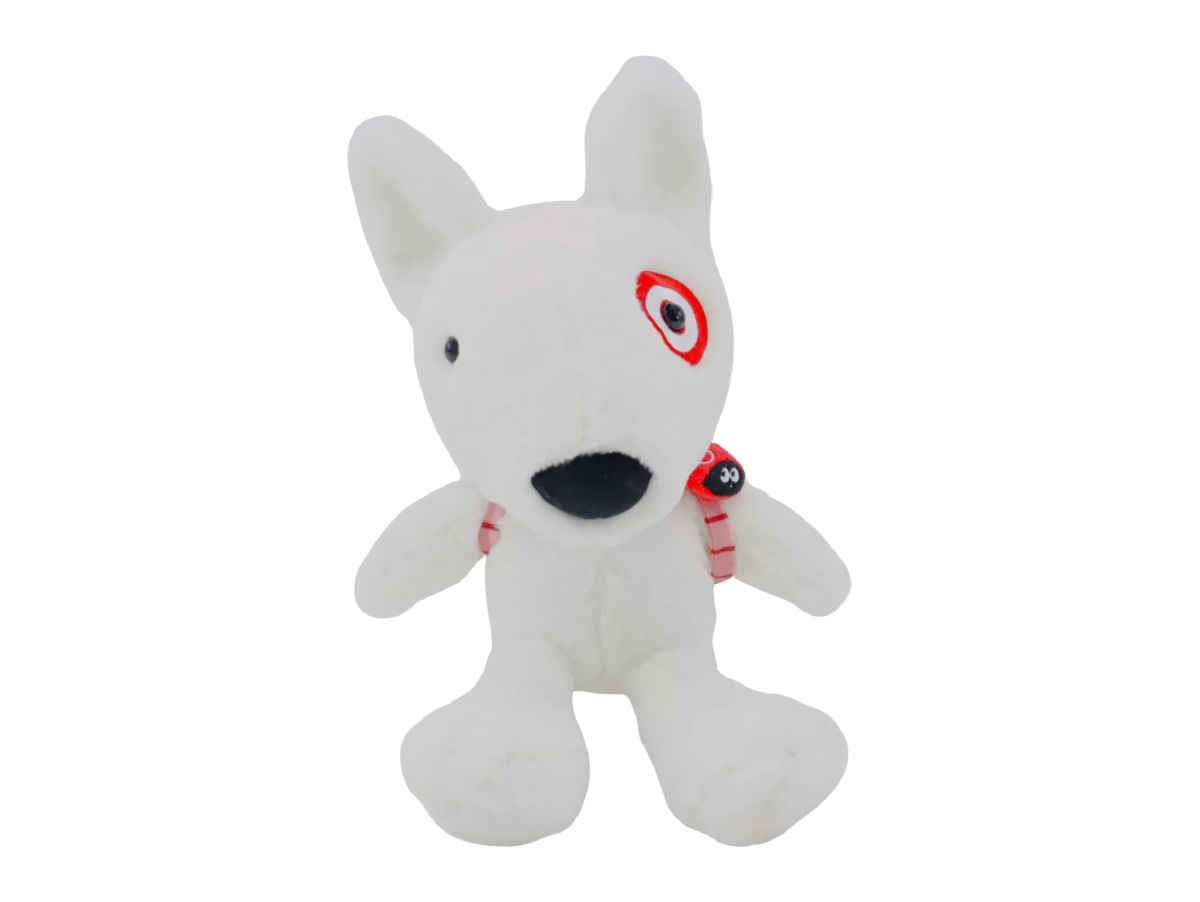 As low as
$9.49
$9.99
(5% Off)
5% off - Target RedCard Savings
These toys are sold out but will get restocked: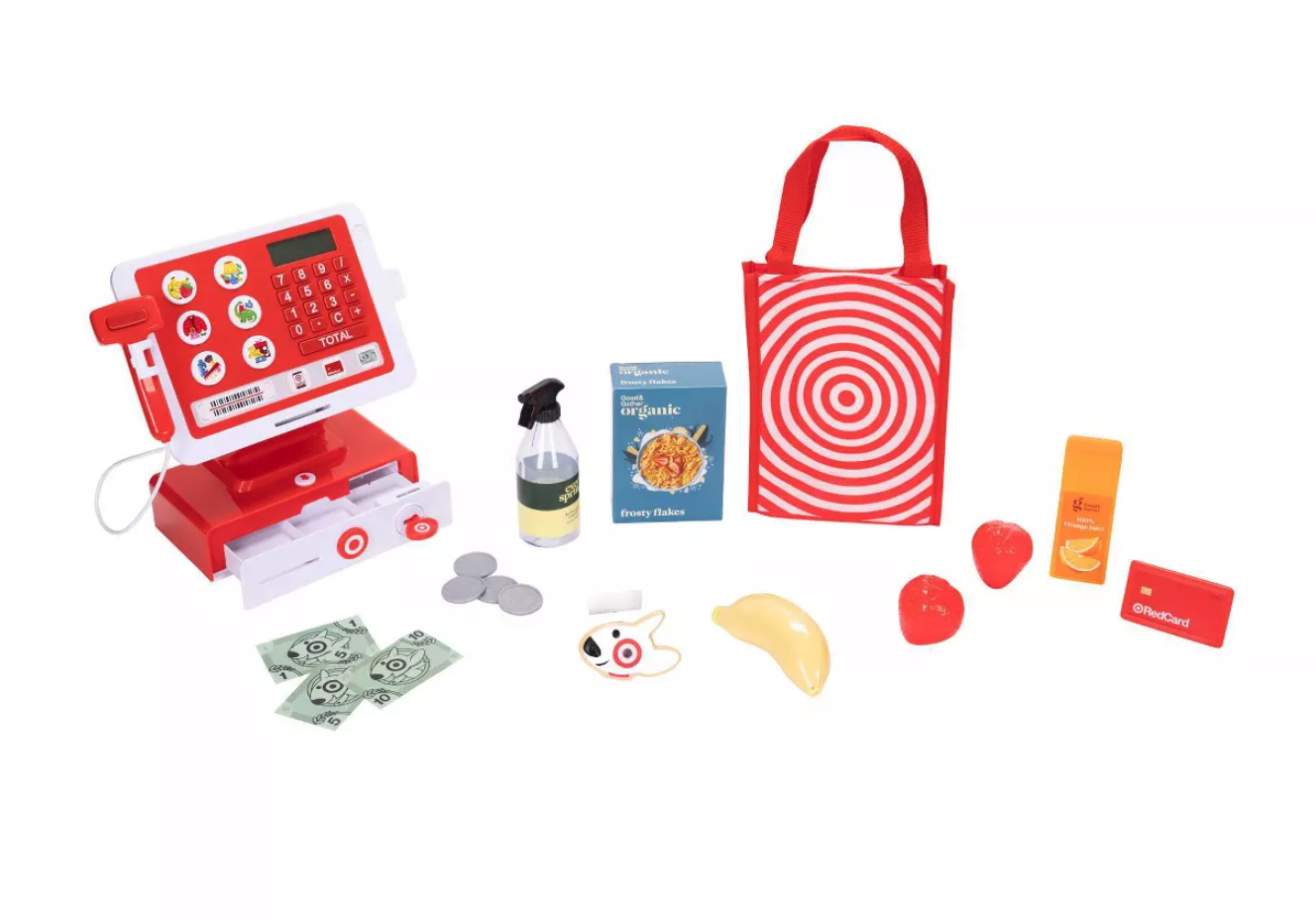 As low as
$28.49
$29.99
(5% Off)
5% off - Target RedCard Savings
Related: We can help you stay up to date on all the best toy deals.
8. If all else fails, you can find Target edition toys on eBay or Poshmark — but you'll pay up to four times as much.
It can be frustrating when the Target toys you want most are perpetually out of stock. But unless you're really in a pickle, resist the temptation to buy them anywhere else but Target.
You'll find the same items, either used or new, on third-party marketplace sites like eBay, Poshmark, or Mercari. The catch is the price. These sellers know these items are in high demand, especially when they're currently out of stock at Target. So, they bump up the prices to take advantage of desperate shoppers — and it can cost you up to four times as much.
Take these toys with inflated prices for example: