Back-to-school shopping is super fun, but you know what else I love? Back-to-school hairstyles for my daughter.
If you have a little girl, then make back to school even more exciting by giving her a chance to show off a fun new hairstyle! Most of these only look complicated, by the way. Trust me, these are some of the easier DIY back-to-school projects!
And if you need some great deals on hair care products like shampoo and conditioner to finish things off, then check out our hair care coupons! We have the BEST hair care deals for you!
1. The Bow Bun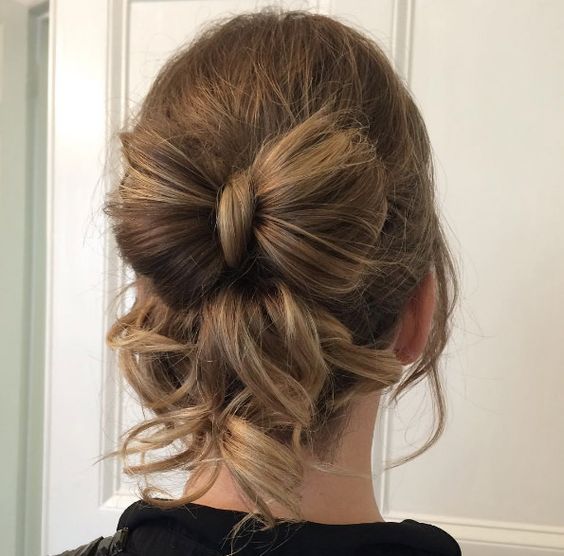 This is a deceptively simple and seriously cute back-to-school hairstyle.
Pull hair into a loop at the crown then separate it into two equal parts. Make sure to leave a tail out when you first make the loop because you're going to use it to separate the bun.
Leave a little at the end to curl for a curly "ribbon tail," or pull tuck it in with bobby pins for a more finished look.
2. High Looped Ponytail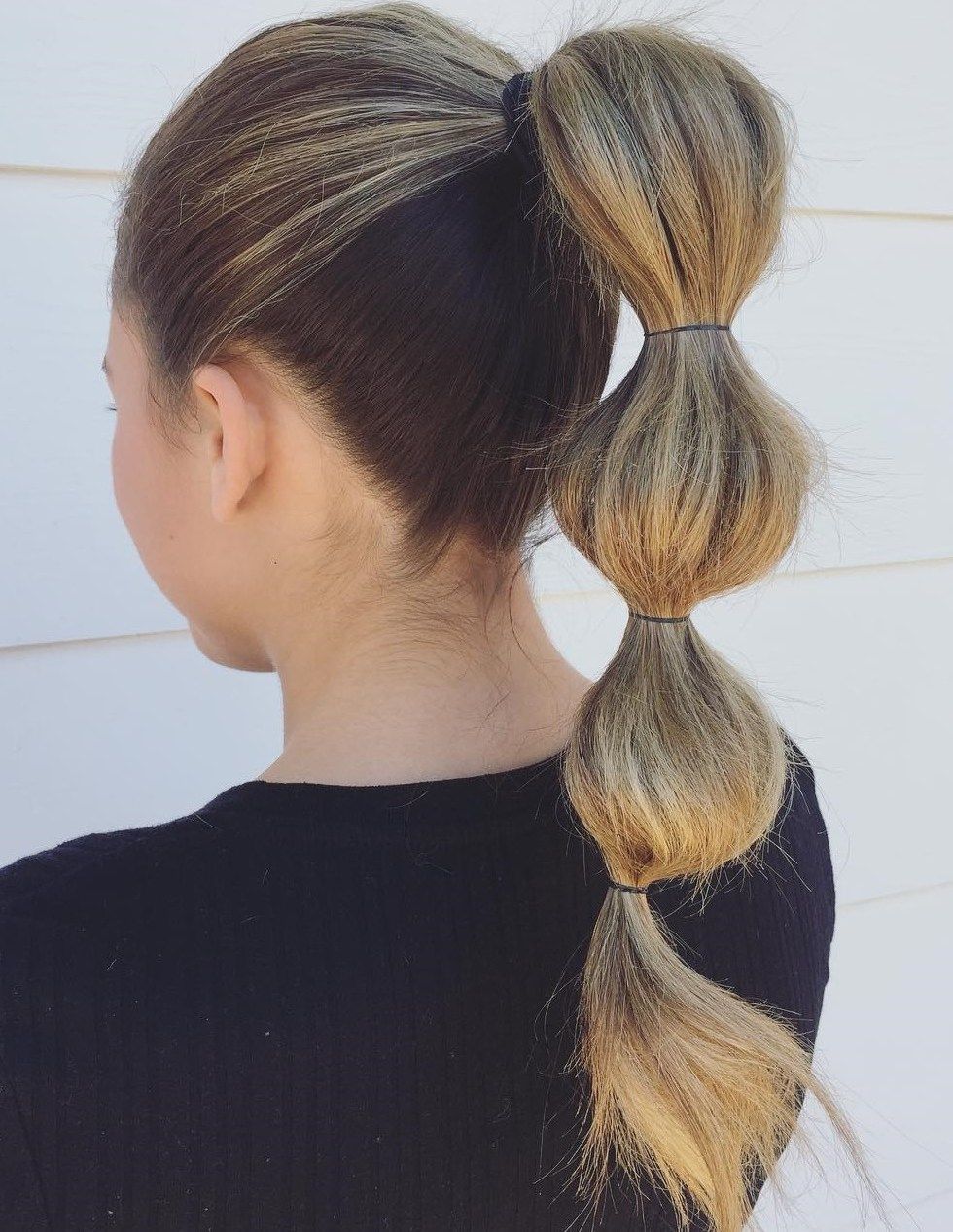 Pull all of the hair into a high ponytail, then secure a second elastic about two inches down. Gently pull the hair through so it puffs just a bit between the two elastics. Repeat for the length of the ponytail, leaving at least an inch or two at the bottom.
I can seriously complete this back-to-school hairstyle in under 5 minutes!
Here's another back-to-school tip for you: don't spend more than you have to! We even have some shopping hacks that'll save you all the money!
3. Double Braid Ponytail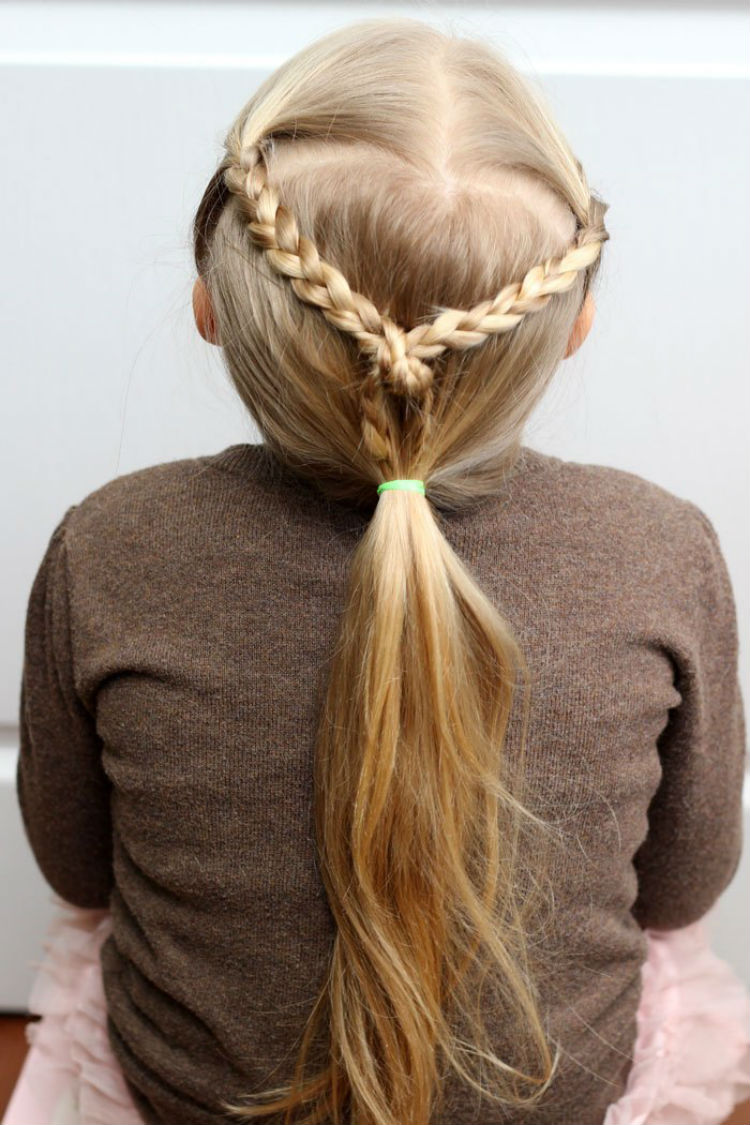 Braid two small sections of hair from the front and secure, then tie the braid in a knot before pulling it all back into a ponytail.
Psst: We have more DIY back-to-school tips for you, too! In fact, these DIY organization tips will simplify your life for back-to-school!
4. Criss-Cross Ponytails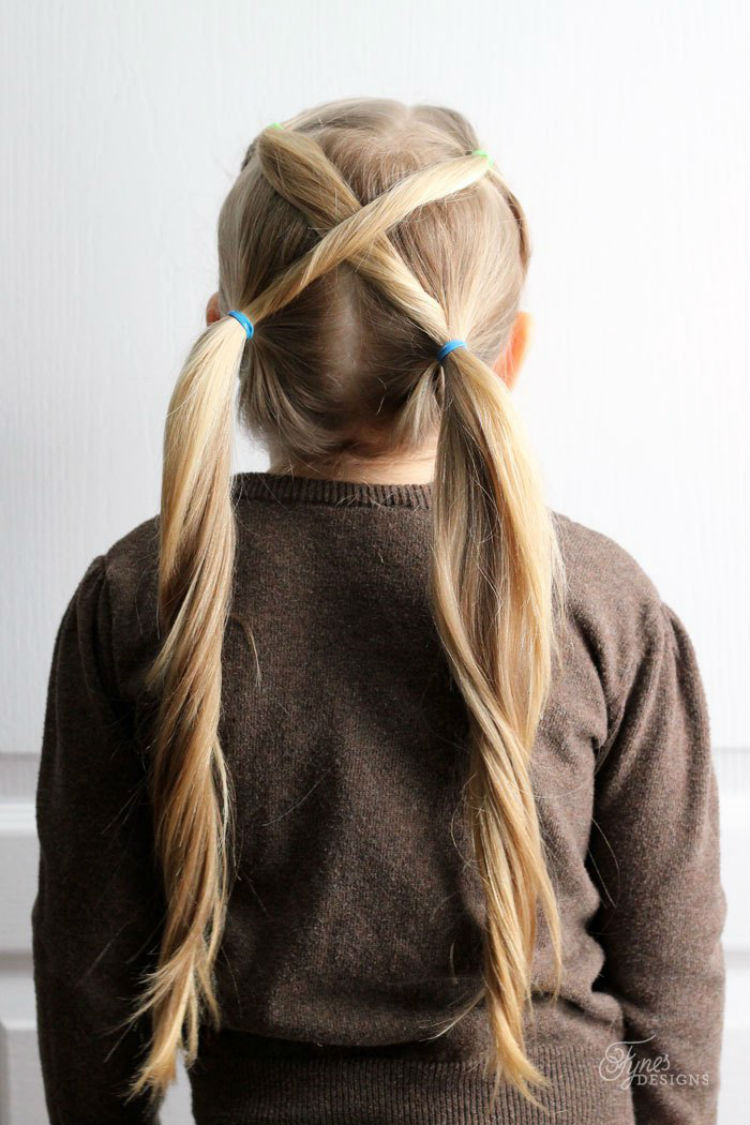 Part hair evenly and tie the front of the hair into two small pigtails. Criss-Cross the pigtails and tie into ponytails.
5. Looped pigtails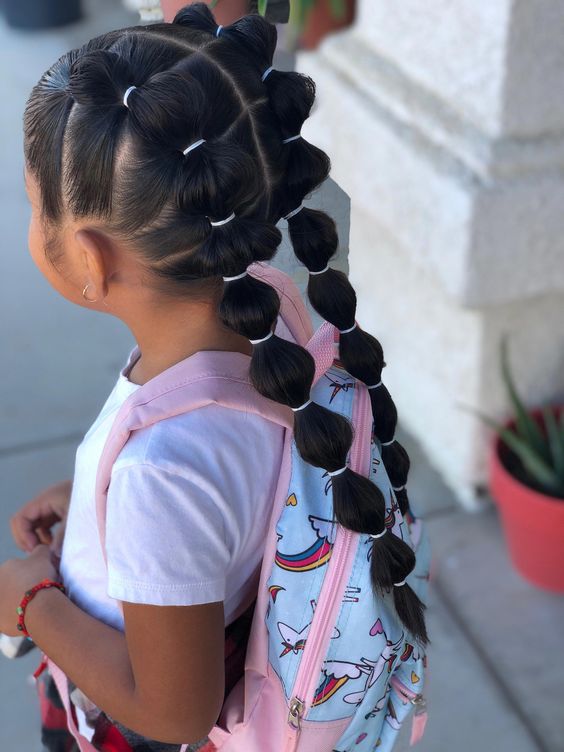 Start at the front and bring two even sections of hair into elastics. Pull a bit more hair — kind of like you would for a French braid — into the pigtails, and add a second set of elastics. Keep it up until you have equal lengths all the way down.
Want a really cute back-to-school hairstyle? Make the hair elastics different colors so your kiddo can wear a rainbow!
6. Wrapped Ponytail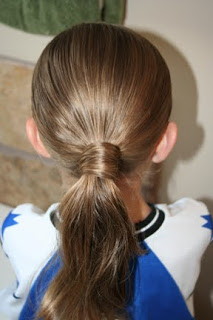 Leave a strand underneath a ponytail free and use it to wrap around the ponytail elastic.
You could even take this cute back-to-school hairstyle up a notch and braid the hair that you wrap around!
7. Double Buns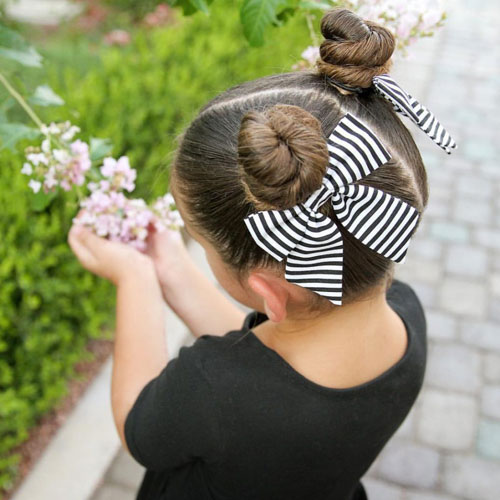 Part hair down the middle, twisting both sides down to the ends and into a bun.
Secure each bun with bobby pins crossed over each other for a more secure hold. This is such a cute back-to-school hairstyle! And it's crazy simple, too!
If you need some hair bows to complete the look, then check out our hair bow deals!
8. Double French Braid Pony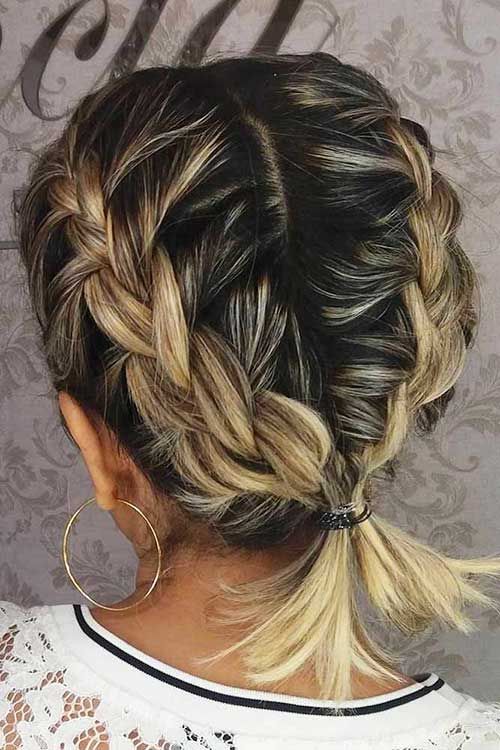 This is one of those back-to-school hairstyles that works well with short or long hair. And it's even cuter if it's a bit messy, in my opinion!
Divide the hair into two sections and begin French braiding. Rather than angling the braid straight down, angle it toward the nape of the neck. Once there tie it off with a clear elastic, then do the other side. Tie them together with a larger elastic or a cute bow.
Is it time to get your kiddo's hair cut? Then check out these 9 little ways to save on back-to-school haircuts!
9. The Crown Braid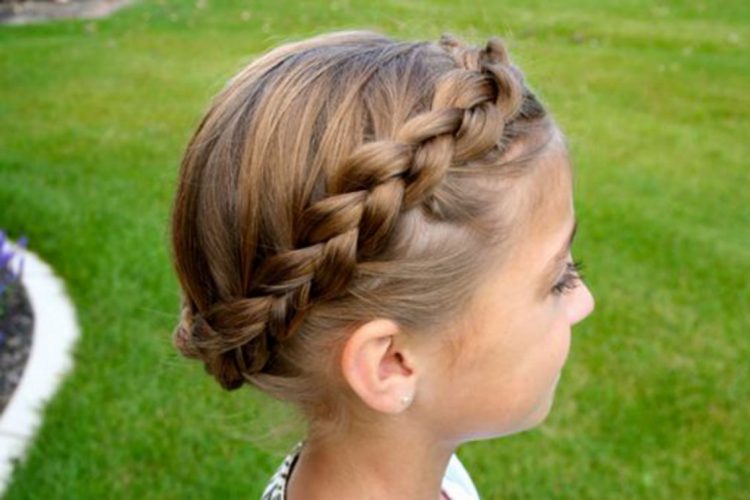 French braid hair starting behind the ear and braiding closely around the entire head.
Pin the braid's tied end under existing braided pieces and pull the braid slightly to create a fuller-looking crown.
You can also buy braided hair bands that look like real hair at Ulta if you want something a little easier. Check out our Ulta hacks to save some serious cash while you're there.
10. Braided Pullback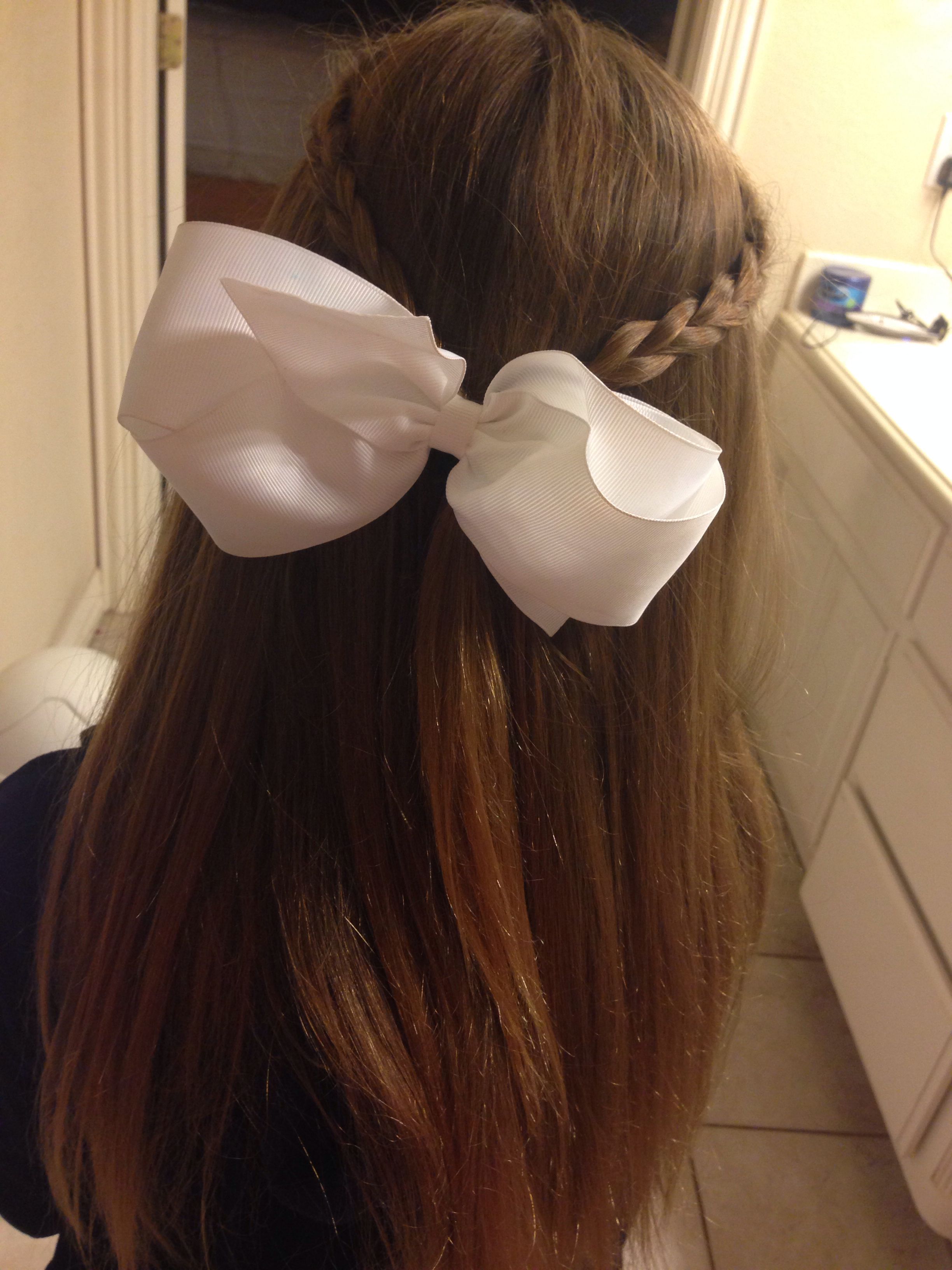 Make a small braid starting at either temple. Secure each braid about halfway with a clear hair elastic. You can use a larger elastic to hold the two braids together, then hide it with a cute bow!
11. Asymmetric Ponytails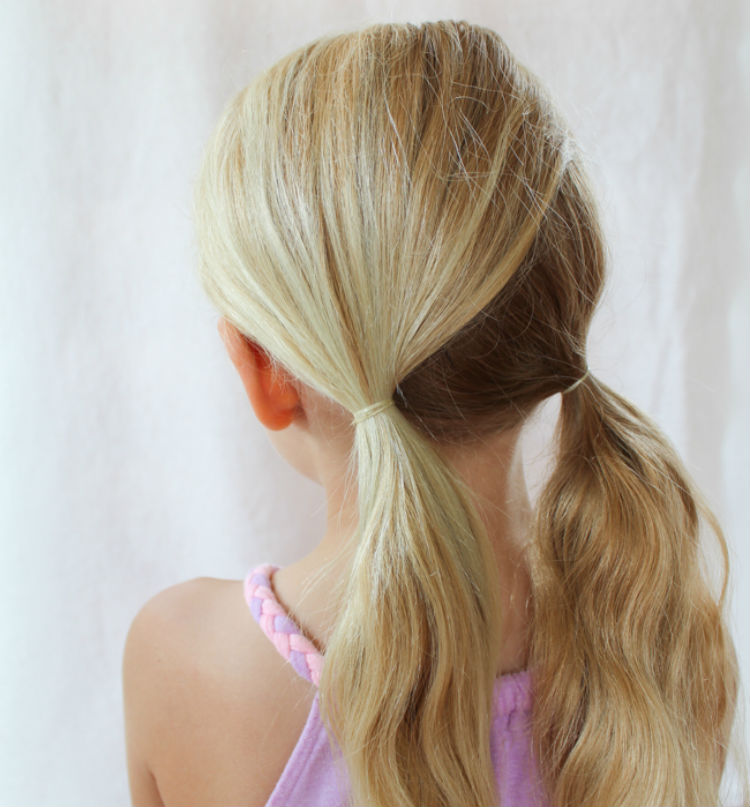 Diagonally part hair into two equal-sized sections from the front top corner to the opposite side nape.
This modern asymmetrical look on a classic style works for any age — moms included. Start by tying the section on the bottom and allowing the top ponytail to cross over the center to hide the part.
12. Flip-and-Twist Ponytail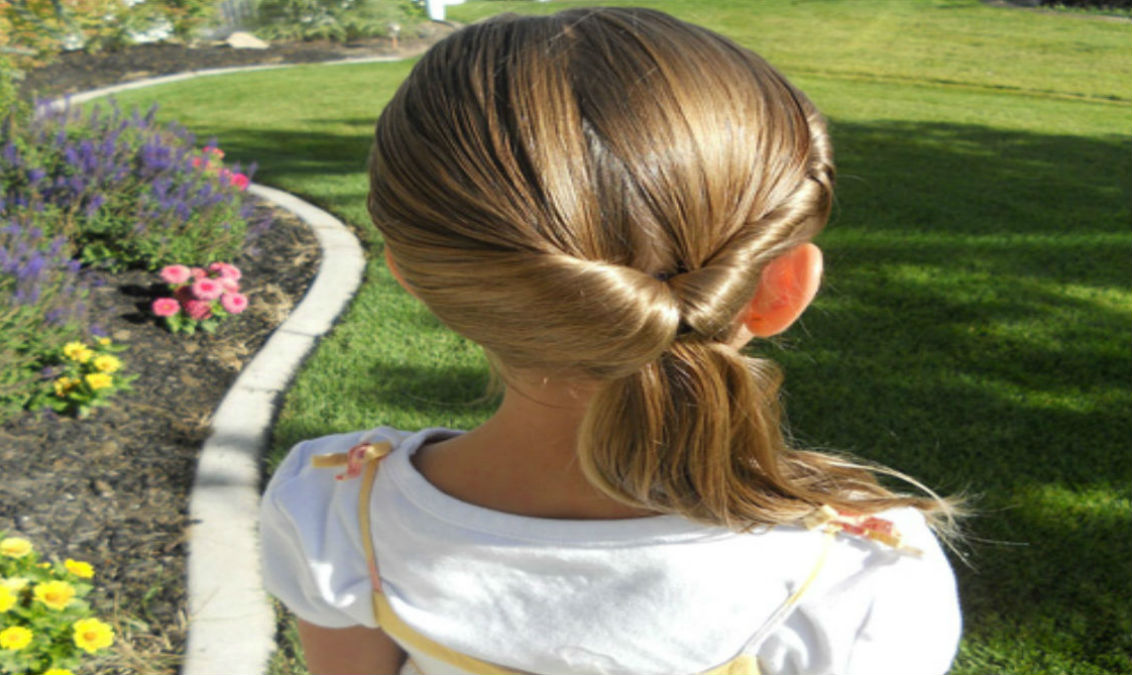 Create a gap above the elastic of a loose ponytail and flip the end through it.
13. Triple Braided Buns.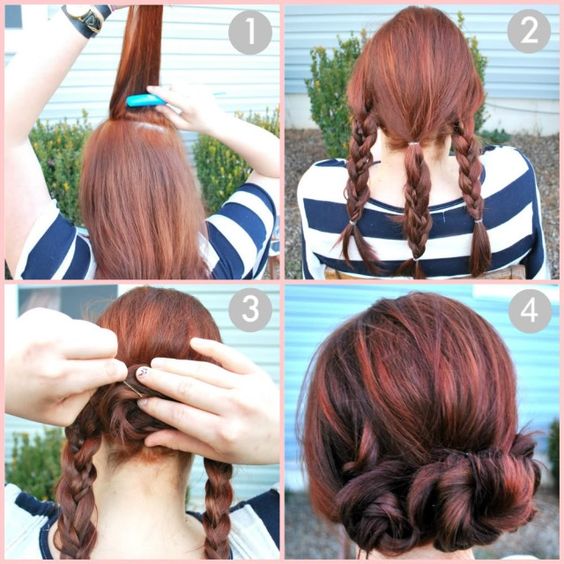 Make three braids from the nape of the neck and pin each into a bun. Easy peasy!
14. The Sock Bun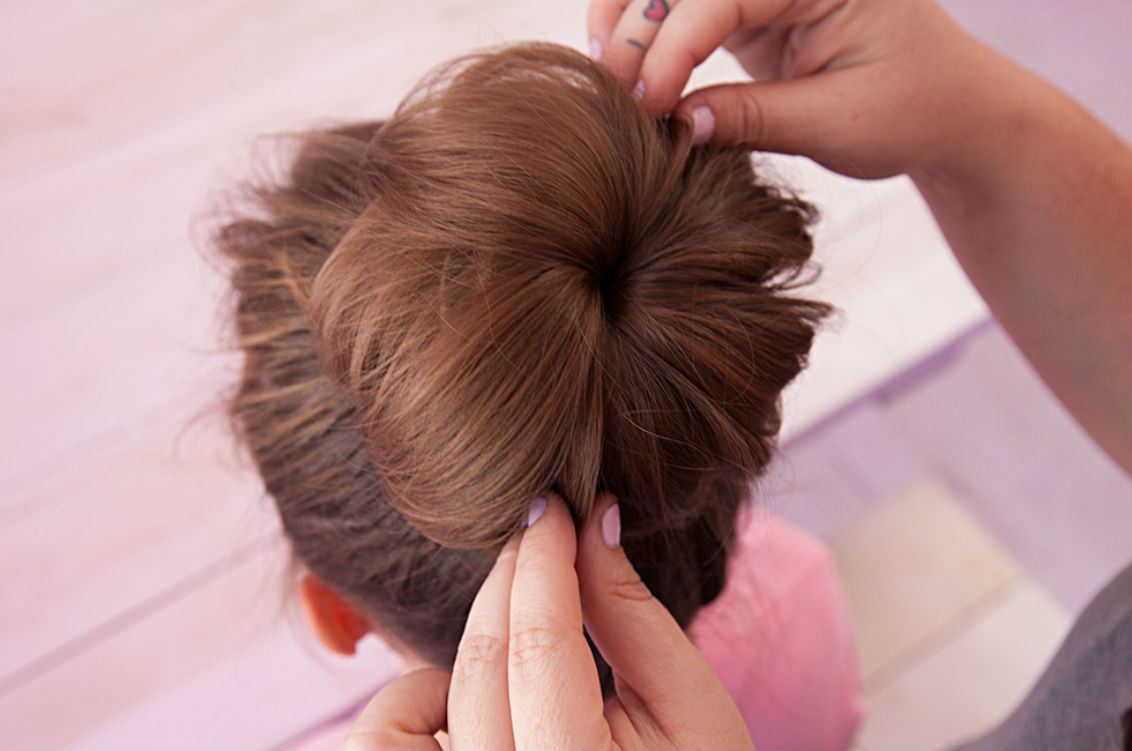 Pull a ponytail through a sock with its toe-end cut off. Tuck and roll the ends of hair with the sock through to the base, then spread the hair out and pin loose ends.
Add a bow or leave it loose — either way, it's going to be super cute!
15. Ribbon Twist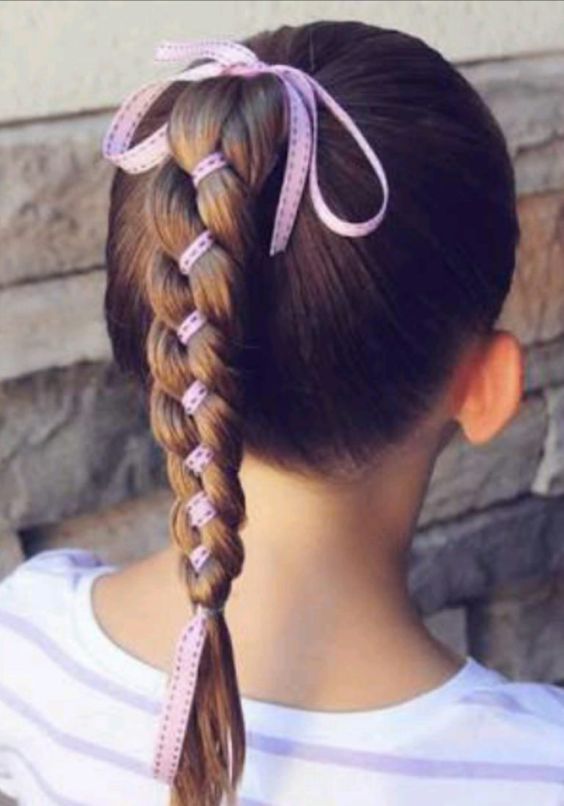 This style works great on medium and long length hair.
Divide a ponytail into two even sections and twist all the way down. Secure with a clear elastic.
Tie a long ribbon securely over the top elastic, then work the ribbon over and under one side of the twist, making sure to pull the ribbon through each time. When you get to the bottom, tie the ribbon around the clear elastic. Tie a bow around the top in matching ribbon and you have a great DIY for back-to-school!.
16. Braid Wrapped Bubble Ponytail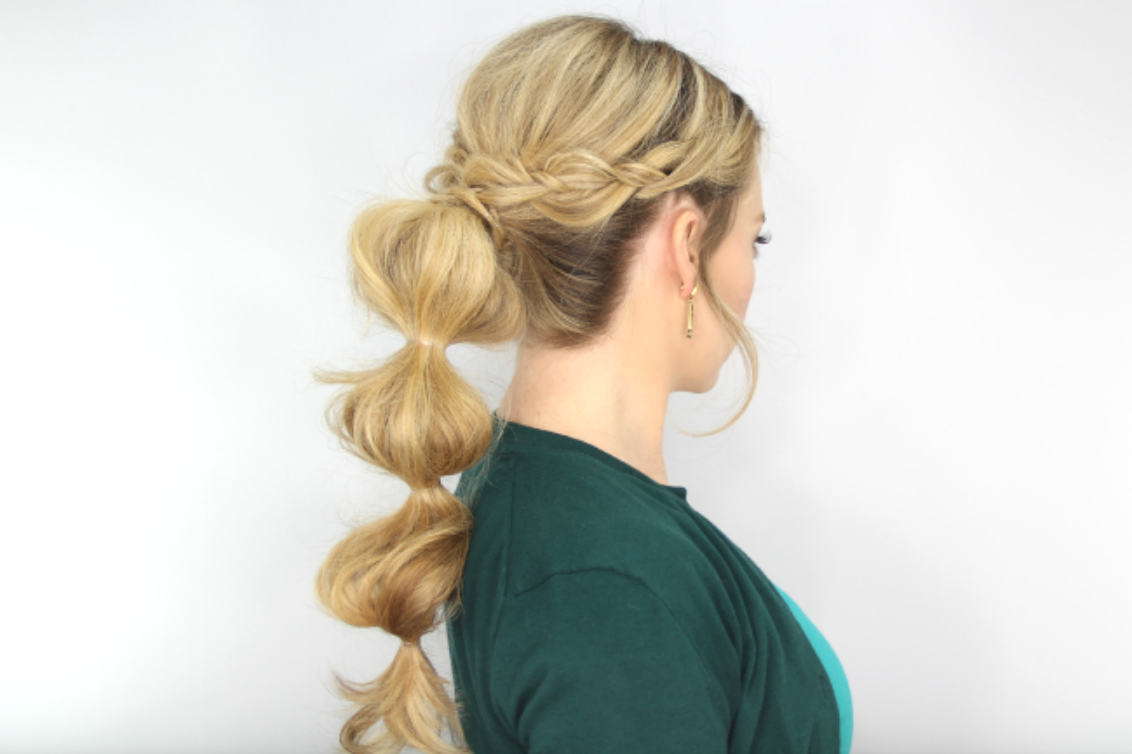 This is similar to the high looped ponytail, but it's a little more work. Wrap two braids around a ponytail. Separate the ponytail into three sections and pull the edges of each section to create a fuller effect.
Follow these instructions to achieve this look.
17. The Twisted Front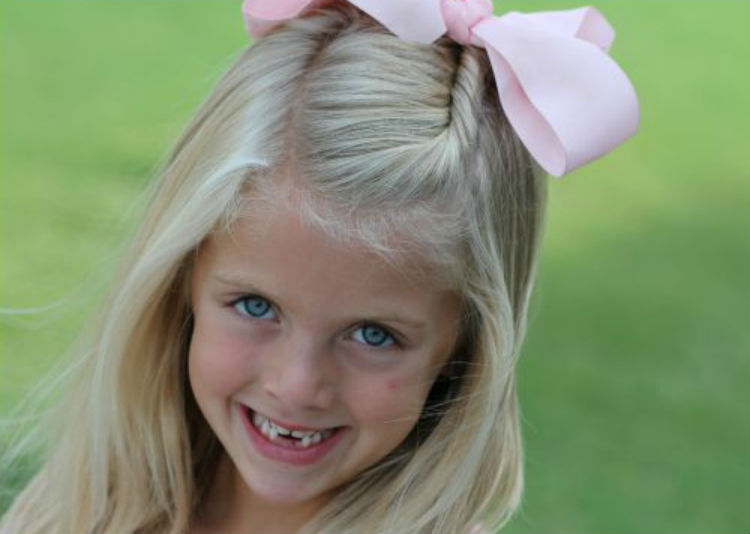 Part hair to the side and twist the top section tightly before securing it with a ponytail.
By twisting the hair back and adding a little hair as you go, it makes the style more secure while keeping hair off the face throughout the day.
Don't worry about scrolling back up, we have all the links you need right here: