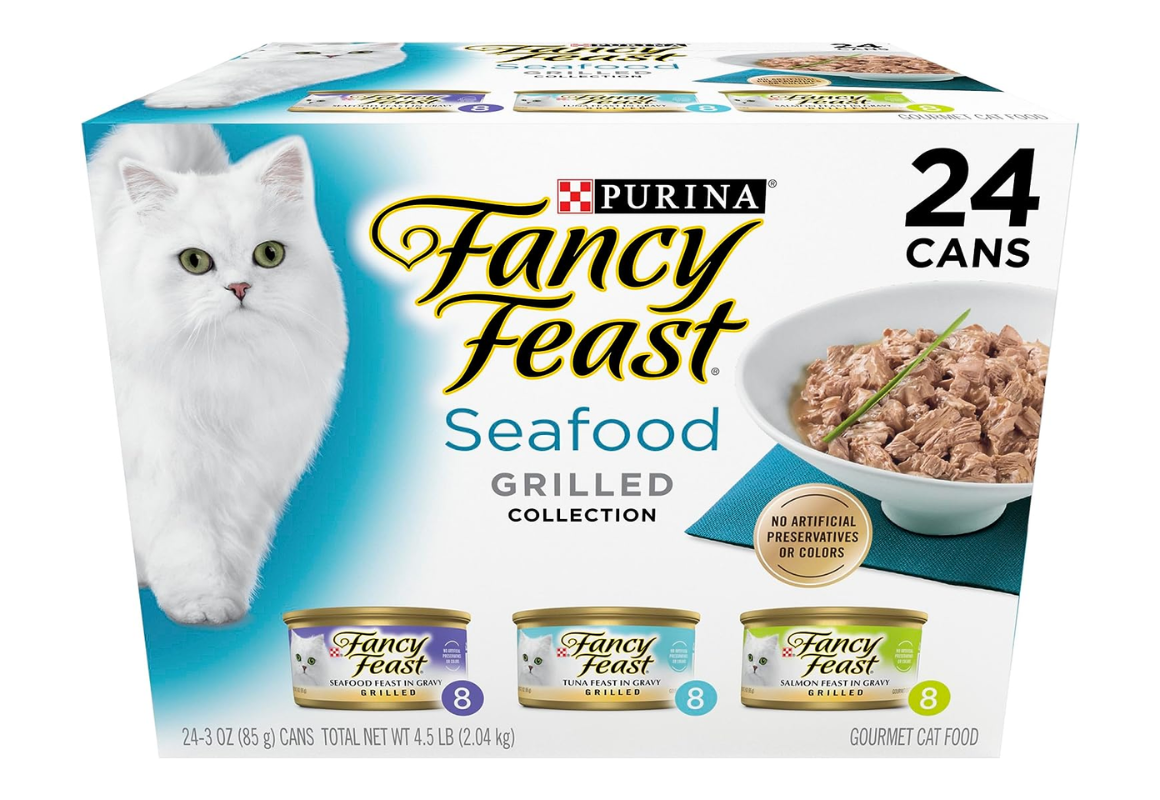 As low as
$17.09
$21.36
(20% Off)
5% off with Subscribe & Save
The product image shown in the header is for illustrative purposes only and isn't an exact match to the item we've written about in this post. The product is a different size, color, and/or variety.
Grab the Purina Fancy Feat Seafood Variety Pack from Amazon. This item comes with 24 cans of wet cat food for the lowered cost of $17.99. Save more by checking out through Subscribe & Save. The program will earn you up to 5% off of your total, taking the final price down to $17.09.
Unsure if the program is for you? Try reading over how Amazon Subscribe & Save works. No longer need a subscription? Cancel an Amazon Subscribe & Save subscription in three steps.
To find similar deals, I suggest checking out the KCL Pet Deals page with price drops on litter, pet food, treats, and toys. Are you trying to save on pet supplies sent directly your way? Check out these pet food and supply delivery services to use.
If you're on a budget and looking for cheap cat litter, we've got you covered. Here are some tips to help you save some money while still keeping your kitty's litter box clean and fresh:
First, be sure to calculate the price per pound by dividing the sticker price by the weight listed on the package. This will give you a better idea of how much you're really paying.
Also, pay attention to how often you need to change the litter. Some brands require less frequent changes than others, so make sure to factor this in when comparing prices.
Non-clumping litter is generally the cheapest option, and you can usually find it for less than $0.50 per pound (if you can find it for closer to $0.30 per pound, even better).
When it comes to shopping, Chewy, Petco, and PetSmart all offer discounts on your first cat litter delivery order, and subsequent orders are also discounted. Petco has the cheapest free shipping minimum of the three stores, at $35.
Finally, if you're an adamant Amazon shopper, consider signing up for Subscribe & Save to receive up to 15% off regular deliveries of cat litter and other household items.
Text AMAZON to 57299 and be the first to know about the best Amazon deals.