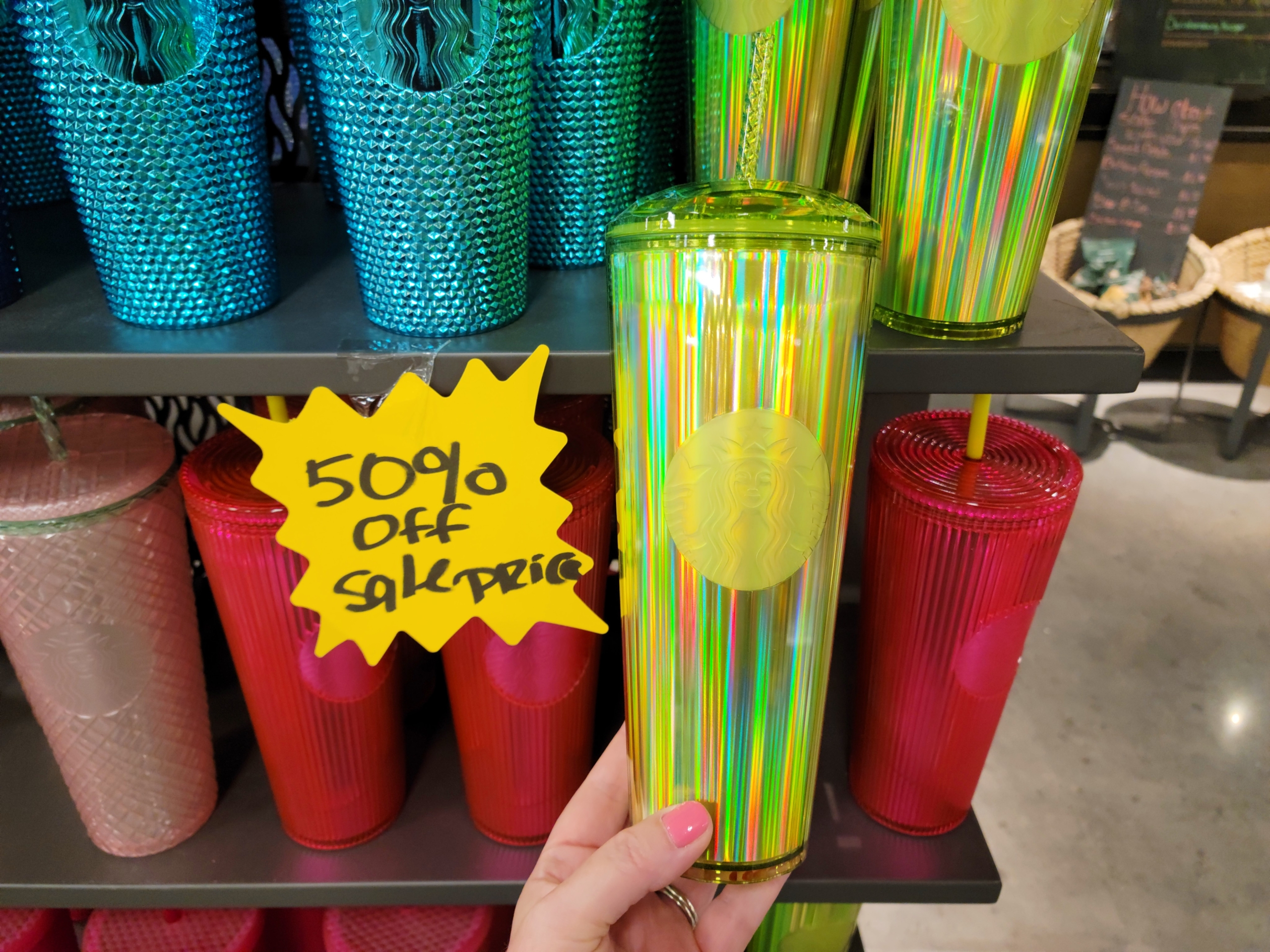 As low as
$9.98
$19.95
(50% Off)
Get all the new deals and savings hacks straight to your inbox
Check your local Kroger (or affiliate) store to find select Starbucks brand tumblers for 50% off the regular retail price. No coupons are needed, but you'll need to scan your Kroger Plus Shopper's Card (or enter the phone number associated with the account on the keypad) during the checkout process to receive the lowest advertised prices. If you don't have a Shopper's Card yet, you can
sign up
for a free account by visiting
Kroger.com
,
downloading
the store app on your phone, or stopping by the customer service desk at your local store.
Keep in mind that clearance products, pricing, and availability can vary by location. I found these clearance cups on a rack in front of the Starbucks at my store, but you might also find them in the markdown/clearance area of the store too.
This is an in-store only deal, and these tumblers are not available for Kroger grocery pickup orders.
If you're new to shopping at Kroger (or an affiliate store such as Fry's, King Soopers, or Fred Meyer), let us teach you how to coupon at Kroger. We'll also share our best Kroger Mega Sale shopping tips and teach you how to redeem Kroger fuel points (and we'll even share more ways that you can earn more fuel points).
Don't miss viewing the ultimate guide to Starbucks Rewards and how to earn points to get free coffee. And we'll tell you how to get cheap or free Starbucks drinks with these helpful tips.
Be sure to download The Krazy Coupon Lady app on your smartphone to have access to all the hottest deals right at your fingertips.
And if you want to see all the best deals at KCL this week, we've got them all listed in one place for easy browsing.
Text KROGER to 57299 and be the first to know about the best Kroger deals.