If you're researching how to drop an income, this may sound familiar: "You'll have to forget fun money and be broke. Like, forever."
But that's not the case.
We'll help you work the system so you can still live well without feeling the pinch. (And, you may want to bookmark this page because it's about to become your one-income bible.)
Groceries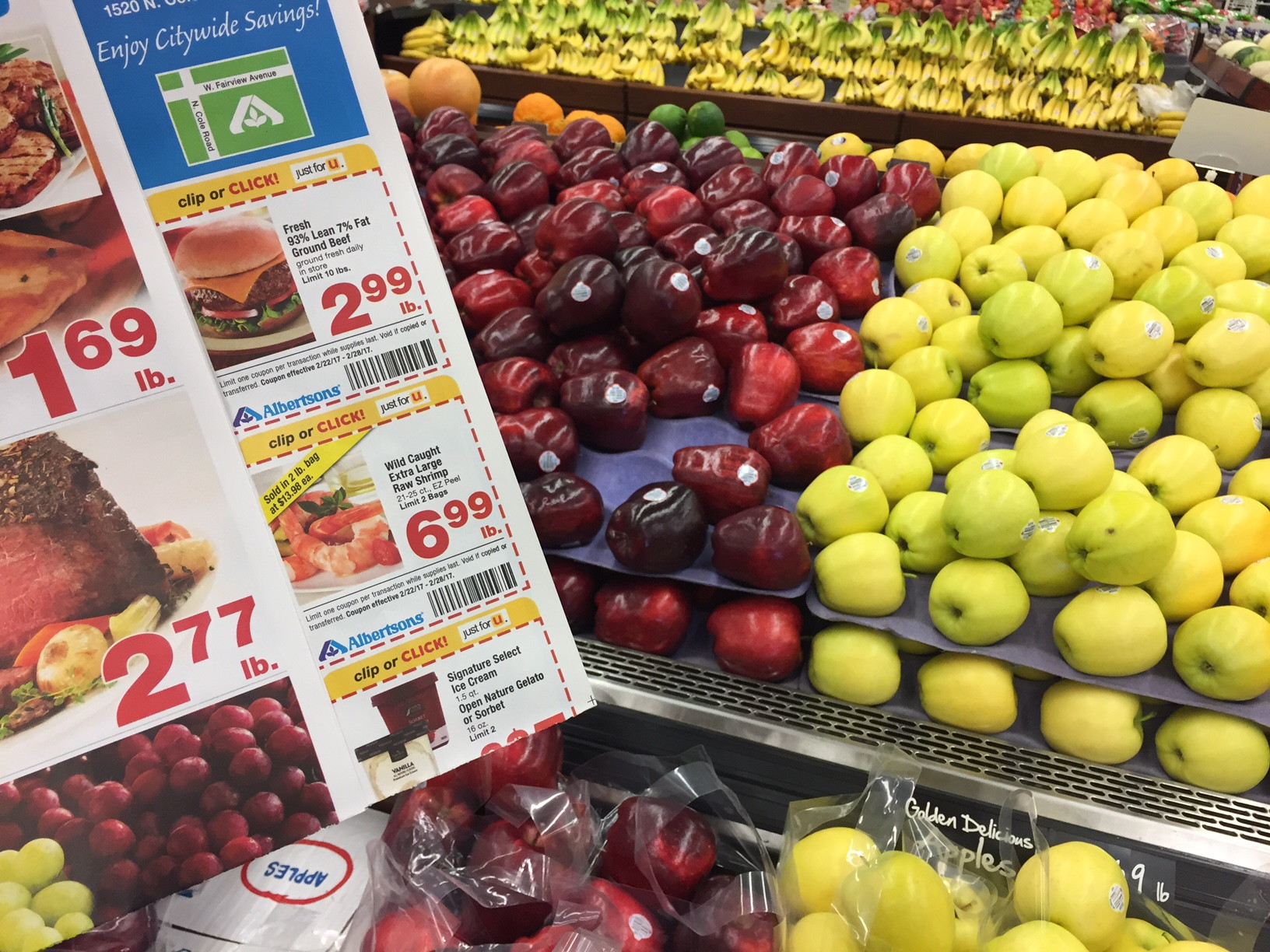 1. Know where to find all the deals and save up to $166 per week on groceries.
You had to know I'd say couponing is The Way to Save on Groceries, right?
There are two ways you can access our database of hand-curated coupon deals:
Learning how to combine apps with coupons, promo codes, and discounted gift cards can save up to $166/week on your grocery bill. Which means you can put the "fun" back in "fun money."
Not ready for the couponing deep-end? We all have to start somewhere.
Lucky for you beginners, we made the Quick Start Guide to Couponing, which teaches you how to coupon the easy way by starting at just one store. I promise zero overwhelm.
3. Use the KCL stock-up price list to know when to stock up on your favorite items.
Once you have a 3-6 month stockpile of groceries and health + beauty items, you'll really start to feel the savings in your monthly grocery budget.
Use our stock-up price list to determine when items are at their "stock-up price." And when you see these prices, BUY.
You can create a couponing stockpile for just $10 a week, so what are you waiting for?!
4. Know which items you don't ever have to throw away.
What better way to save money than by NOT throwing things away?
Use this list of items that never go bad.
5. Learn each grocery store's secrets so you can save even more when you shop.
Pop quiz: Which day of the week can you get a free item at Kroger stores? What do green tags mean at WinCo? Do you know which store lets you sample ANYTHING in the store for free?
Read these to find out all your favorite grocery store's secrets.
If you want to do a happy dance about right now, we won't judge.
6. Tattoo Costco's list of unbeatable deals on your arm.
Myth: You can't get out of Costco for under $100.
Fact: You totally can when you stick to this list of items that are cheaper at Costco than anywhere else.
7. Get up to $500/year back on your groceries using rebate apps like Ibotta.
Rebate apps are the fastest, easiest way to get cash back on groceries you're already buying.
Become an expert on how to use rebate apps in order to get double or triple cash back on one item!
When you sign up for Ibotta, you'll get $10 automatically when you redeem your first offer. But if you sign up through KCL's link, you'll get an extra $1. No strings.
8. Save on fruits and veggies when you know where to find produce coupons.
One of the hardest things to fit into a shrinking grocery budget is fresh produce. But it's also the one thing you probably don't want to skimp on! No need. There are quite a few ways to save on produce (without starting a garden!). Like buying your frozen veggies at Sam's Club and using Checkout 51's produce rebates. Learn the money-saving art of shopping for produce.
Little bits of wisdom (like picking out the bag of potatoes priced at 8lb, that actually weighs 9lb) will add up.
9. Know when to go generic and when to splurge on name brands.
I admit, there are times that you just need to splurge on that name brand item. But I promise these 25 generic items will pleasantly surprise you—so get to know them.
Also, some store-brand items are actually made by name brands. Get the same quality at a lower price.
10. Don't chase down every deal that pops up.
Remember: Budgeting is a marathon, not a sprint. It's easy to get overwhelmed or frustrated when you're planning to save big, but then missed the fine print on a few coupons at checkout! Avoid frustration by checking out these 5 mistakes new couponers tend to make.
Retail purchases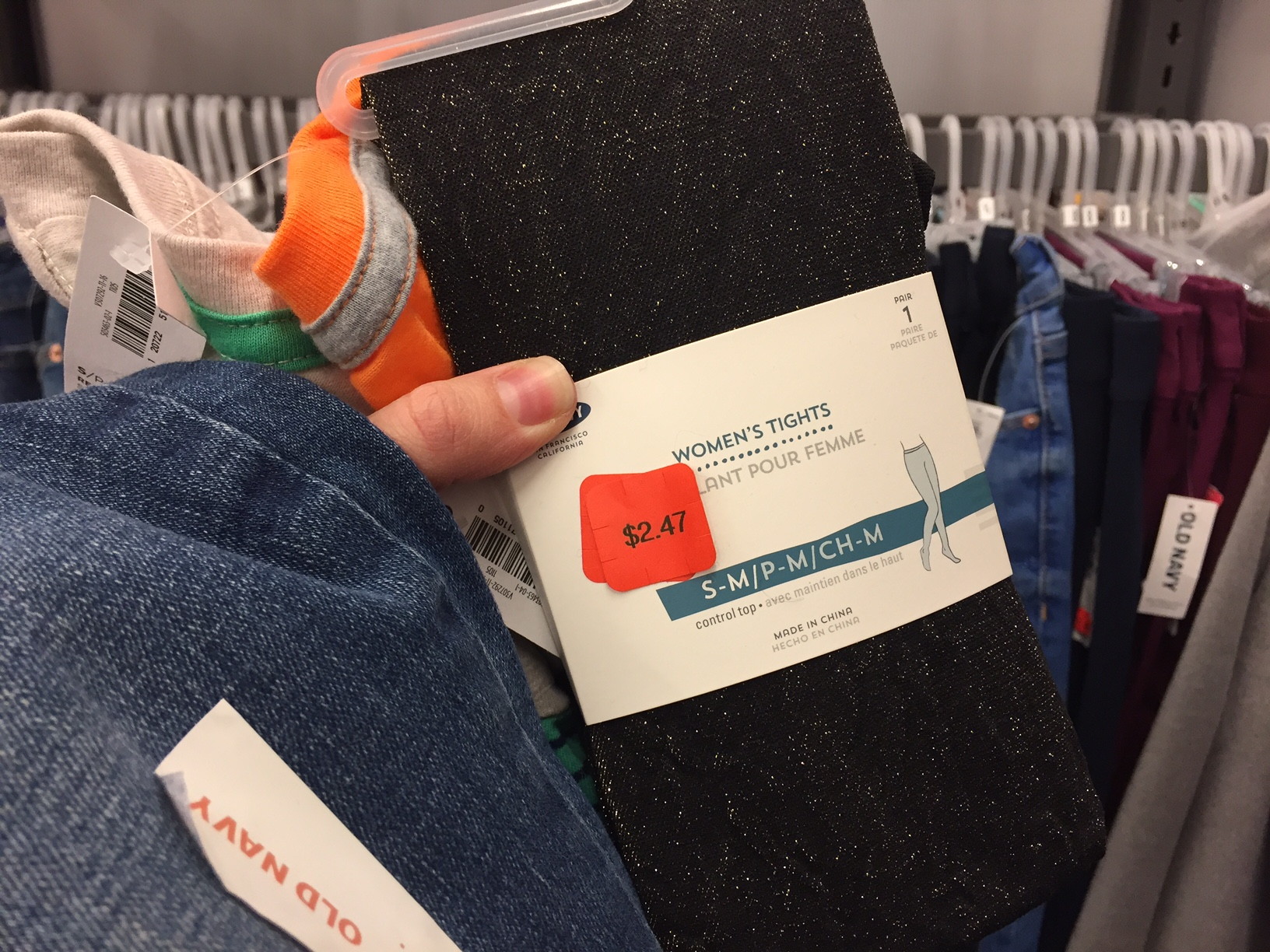 11. Use Paribus to get cash back if something goes on sale after you purchase it.
You're trying to trim your budget, but you're bound to buy something you need at full price at some point. In the past, we had to watch the item to see if it went on sale after we bought in order to request a price adjustment. Sometimes it even required another trip to the store! But now? You can get the sale price without even thinking about it again when you sign up for Paribus.
Paribus tracks all your online purchases and negotiates with the retailer to get you a refund for the difference.
Download Paribus and start getting cash back today!
12. Know where to shop to get the best prices on everything.
If you're picturing your 1-income lifestyle spent shopping the bargain bins at Walmart, think again.
13. Learn the secret shopping strategies at your favorite retailers.
Every store has little-known secrets that can save you money.
Like do you know which of these stores lets you return used items, for a full refund? Do you know how to tell when an item is at its lowest markdown? We've already done the detective work for you!
Study these store hacks to get insider tips that'll save you hundreds:
14. Sign up for text alerts from retailers to get sale notices and coupons.
Never buying anything full-price means constantly keeping an eye out for deals.
Let your phone do the work by signing up for text coupons at your favorite stores like Old Navy, Ulta, Target, Victoria's Secret, Kohl's, Michaels, Mac and more. It takes a few seconds but will save you money over and over again.
15. Save thousands of dollars this year when you shop online.
Love to shop online? No need to stop doing that just because you're letting go of an income.
These online shopping hacks can save you thousands. You'll learn how to find the best promo codes, which stores let you use more than one code (at a time!) and also how to earn a little just poking around online.
16. Sign up for store loyalty programs to earn points that translate into cash back.
Stores want repeat customers, and some of them reward loyalty in a big way. If you aren't already a loyalty member at these 17 stores (like CVS and Ulta), you are missing out.
17. Get even more cash back with these store credit cards (if you have killer self-control).
Our credit card commandments include paying them off monthly (no exceptions), purchasing only what you can afford with real cash, and keeping certain cards at home to avoid impulse buys.
But once you master your self-control, go ahead and get in on some of these top retailer credit card offers like Pottery Barn (10% cash back) or Target (5% cash back AND free shipping).
18. Learn when to skip buying on Amazon, and where to shop instead.
I have a somewhat freaky kind of love for Amazon, but there are certain items you just shouldn't buy from them because some items are cheaper other places. Know where to buy things like kid shoes, craft paper, and outerwear instead.
19. Speaking of Amazon…is your Prime membership worth it?
Unless you're taking advantage of these 15 secret Prime benefits, it might not be.
Consider Jet.com to replace your Amazon addiction. Jet offers free two-day shipping and beats many of Amazon's prices (no membership needed).
20. Use ThredUp to keep feeding your designer-clothes addiction.
Living on 1 income doesn't mean you have to hate your wardrobe. Save up to 90% on your favorite gently used brands on ThredUP. I recently scored a pair of 7 For All Mankind jeans ($189 retail) for just $10!
You can also use ThredUp to sell your own gently used clothes, handbags, shoes, and children's clothes to make an extra buck on the side.
21. Shop with discounted gift cards from Raise.com to save an extra 12-15% on your purchases.
Sites like Raise, GiftCardGranny, and Cardpool carry discounted gift cards for almost every major retailer and restaurant you can think of. I regularly save between 12-15%, and up to 54% on all my shopping using discounted cards.
Purchase discounted gift cards for your favorite stores, then use them like cash. Save up to 10% at Lowe's, 8% at Target, or 18% at T.J.MAXX—just to name a few!
Tip: I recommend using the Raise.com app to keep your gift card balances readily available, including each current balance.
22. Know the best time of year to buy everything, and shop when items are out of season.
Did you know March is the best time to buy winter clothes and other cold-weather gear like snow shovels? And September is the best month to get camping gear and gardening supplies.
Knowing the best time of year to buy certain items can save you up to 90%.
There's even a best time of year to buy airline tickets, depending on the airline. So, get out your calendar and start mapping out the year.
23. Let Deal Squad compare online prices and find you the best deals.
With one income, you'll probably be scouring websites to make sure you're getting the best deal.
But guess what! There's a team of professional (human) shoppers that'll find the best deal possible for you — and it's a FREE service.
Just send the RetailMeNot Deal Squad folks a link to the product you want. Within a few hours, they'll email you instructions on how and where to buy your item for the best price. (Then make sure you do #11 to ensure you get cash back if a better sale comes up!)
24. Get all the baby freebies on the Internet.
If you're dropping an income to stay home with your expanding family, gather these 35 baby freebies while you can!
And since books can often break the budget (who can resist them?!), start getting heavily discounted or free children's books.
No kids? Stockpile these freebies for future gifts (see #31).
Bills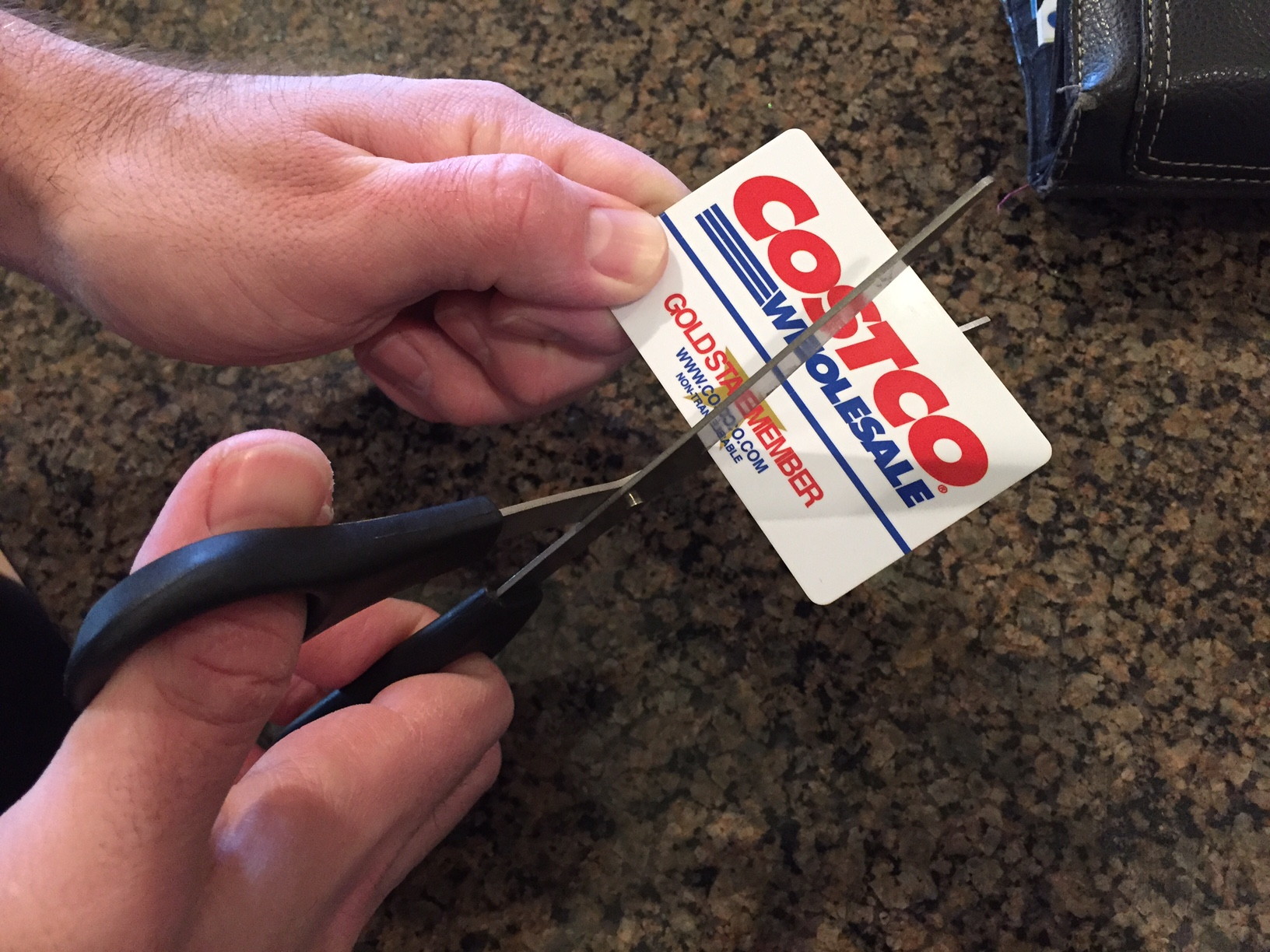 25. Call and negotiate your cable bill to get a lower monthly payment today.
I recently found out my neighbor was paying less for cable than I was! So I called and got the deal she has.
Try negotiating a lower cable bill with these 7 companies.
You can also use BillCutterz to negotiate all of your monthly bills! If BillCutterz is able to talk one of your bills down to a lower price, you split the savings with them for one year, but after that, the difference is all yours.
Use the logic your small children use: Never hurts to ask (a trillion times).
26. Or ditch cable altogether and save.
I pair Netflix + Hulu Plus + Sling TV. For just $36/month, we get to enjoy both on-demand AND live TV. (Including ESPN!)
Take back your remote control and watch all the TV without the cable bill.
27. Pay down your student debt faster.
If "student loan" is like a four-letter word in your household, try some of our genius ways to pay off your student debt faster.
28. Share Prime, Hulu, and Netflix subscriptions with family members.
Sharing is caring — it's also more affordable. So share your $99/year Amazon Prime membership the "traditional" or "alternative" way. And you can totally share your Netflix, Hulu, or Sling TV accounts with extended family or close friends. Each of you only pays for one of them, but you get access to all three! (I promise, it's legit!)
29. Shop at Costco without a membership.
Every time I shop at Costco, I think "Is this membership worth it?!" Quit asking yourself that, and learn to shop at warehouses without a membership. It can be as easy as asking a friend to pick up a Costco gift card for you.
Home and lifestyle expenses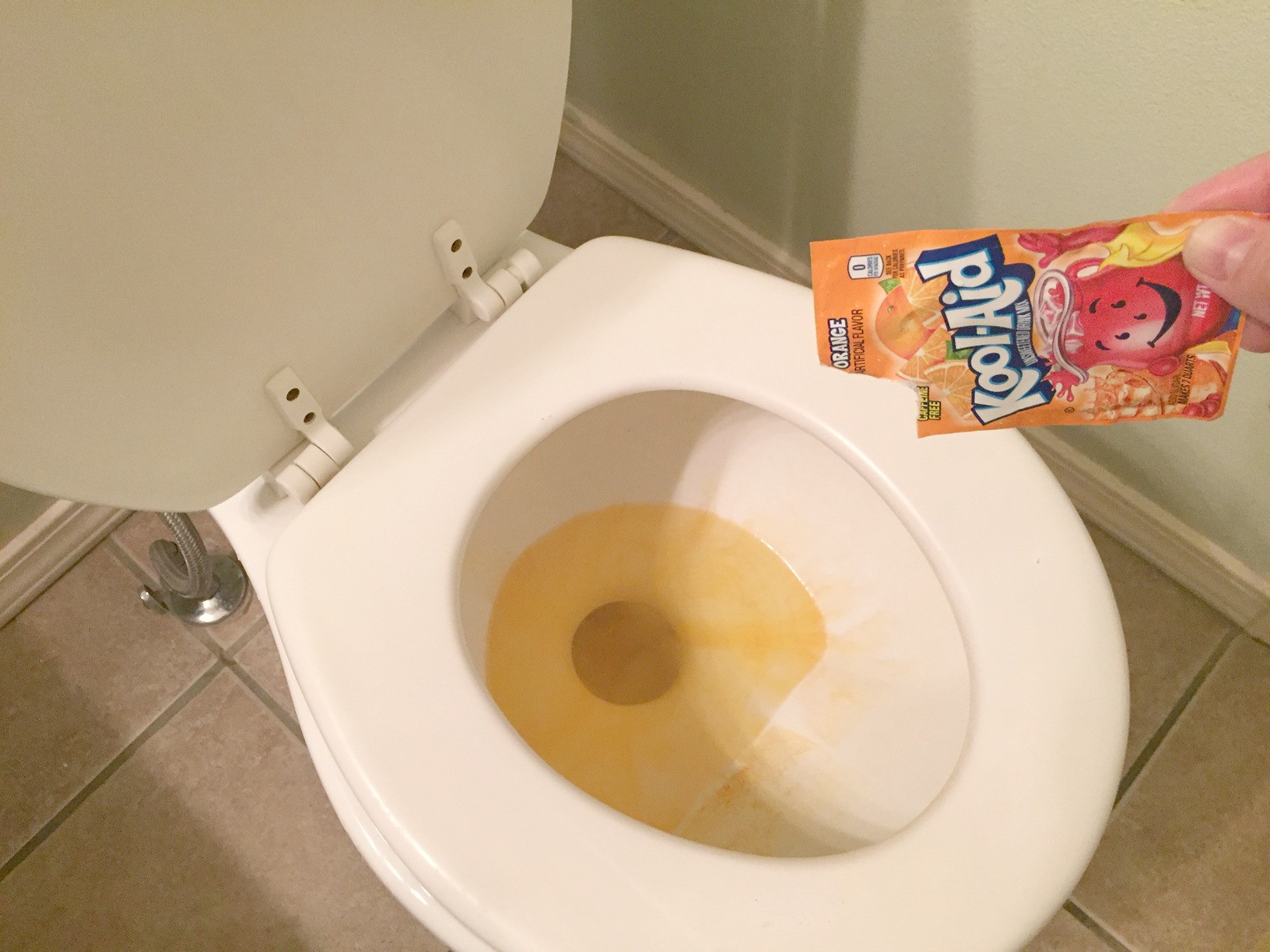 30. Embrace DIY home repairs.
Home repairs can unexpectedly kill any progress you've made in your savings account. Save easy money with these unique DIY repair tips. Who knew you could fix squeaky floors with baby powder?
31. Build a gift stockpile to save money all. freaking. year.
If you've ever planned and purchased a gift months in advance, you know that magical feeling of getting it out of the closet and heading straight to the party (and yes, it usually includes a choir of angels singing).
With one income, you'll need to be a pro at seeing a discount and thinking ahead.
32. Get your Christmas shopping done before Dec. 19.
Here's the golden rule of shopping during the holiday season: Not all holiday shopping days are created equal.
Did you know Dec. 10-18 are the best days to shop? Yep, it's true. Here's our Christmas hacks guide where you'll learn all about how to win at holiday savings.
33. Fire your cleaning crew and use Kool-Aid instead.
Just because you can't afford a cleaning crew doesn't mean your house has to suffer.
Refresh your cleaning routine with some professional DIY cleaning hacks like removing dust from a painting with old bread heels or cleaning your toilet with Kool-Aid. They're weird, but they work.
34. Do your back-to-school shopping on Tuesdays and Fridays in the summer.
Don't let summer end in tears. (And I mean your tears when you remember how expensive school clothes and supplies are!) Learn our tricks when it comes to back-to-school shopping to avoid that late summer expense.
35. Cook from scratch (the fast way), instead of eating out.
Whether you're looking for freeze-ahead meals or dinners you can make in 20 minutes, cooking at home is always cheaper than going out to eat.
Earning money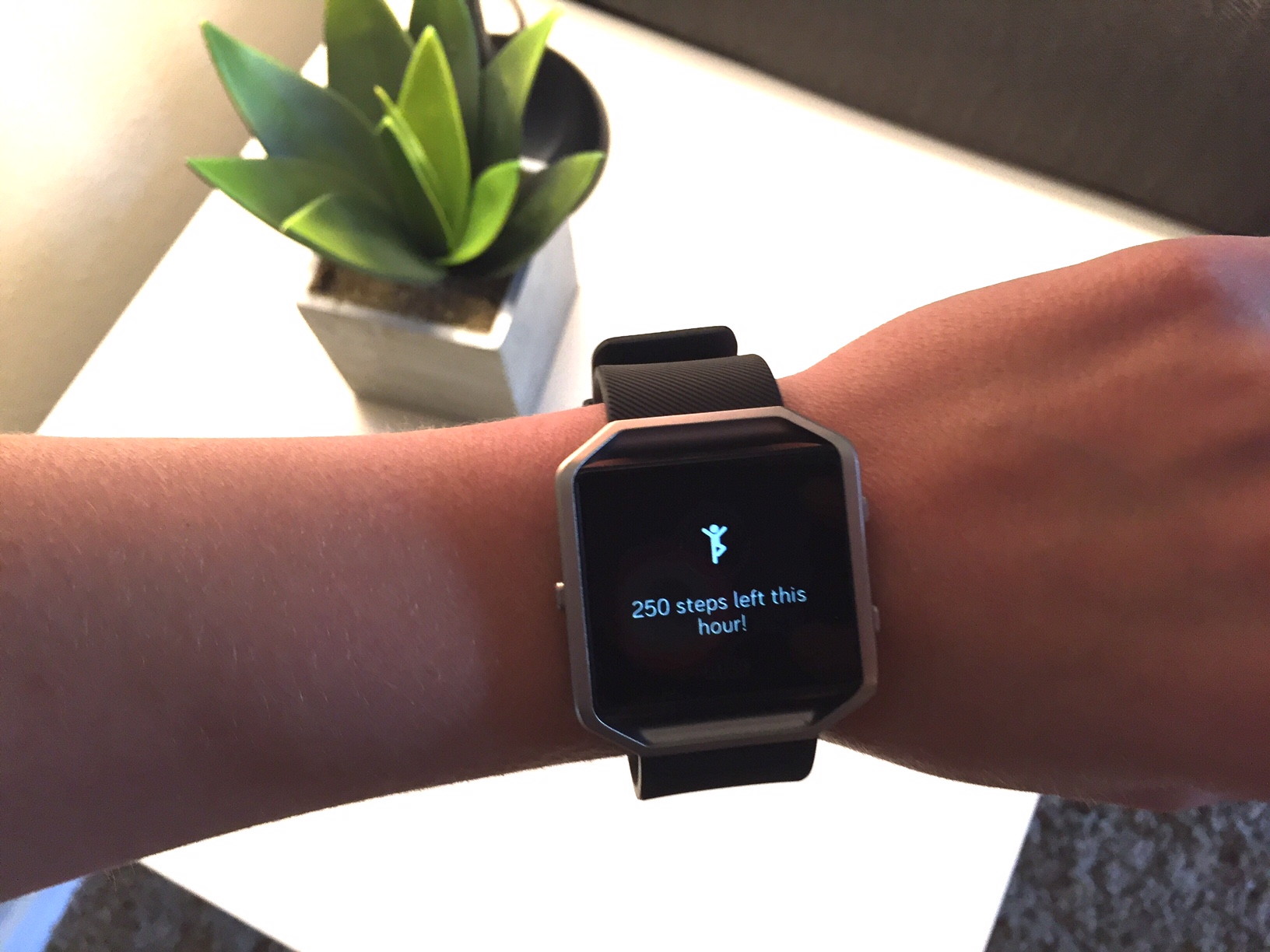 36. Take surveys for cash.
Surveys are great if you don't mind investing lots of time for a small payout. When I was home with small children, it was easy to spend 10 minutes a day doing this.
Check out these 10 survey sites. You can sign up for all of them if you want to!
37. Get paid to work out.
You wouldn't be human if you weren't motivated (just a little bit) by money — amiright?
Check out these 6 ways to get paid for staying active, including up to $50 from AchieveMINT.
38. Earn money with your Fitbit.
Besides keeping your steps in check, that Fitbit you're wearing can actually earn you money.
I mean, if you're gonna let it tell you what to do all day, you might as well get paid.
39. Get an at-home side hustle you can do while the kids nap.
I know plenty of stay-at-home parents who make legit money from home.
You can earn up to $1,000/month dog sitting in your own home or doing other people's laundry!
If you're looking to make an hourly wage, there are plenty of companies that will pay at least $11/hr from home, or will start you off with a free computer.
And if you're a strict homebody, here's a list of 10 ways to earn money without ever leaving your house.
40. Earn up to $143 per month with cash back sites like TopCashback and Ebates.
Getting a little kickback on items you're already planning to buy is another great way to earn money.
Here's a story about how I earned up to $143/month with cash back sites.
41. Make up to $200 per month testing websites.
This was another opportunity that I'd heard about but didn't think would be legit. I was wrong. So wrong.
You can't make this a part-time income stream because you don't control how many opportunities you get to test websites, but you get paid a lot for a small investment of time (about $10 for 20 minutes of work). Think: opposite of surveys.
It's worth it to sign up to test websites for these 6 companies.
42. Use Bookscouter to make serious cash selling used books.
And by "serious cash," I mean earning up to $12,000/year just selling used books from home. #NoJoke.
43. Trade in your old electronics at Target or Best Buy for store gift cards.
Stores like Best Buy, Target or Amazon Trade-In have programs that offer gift cards for your used devices.
If you want cash, go with Craigslist or eBay. We recently tried out 8 different places that give money for used electronics and compared the results.
44. Earn passive income with your car.
Whether it's putting temporary advertisements on your car for $100/month, or loaning it out while you're on a trip, your car can be an easy moneymaker.
45. Earn $18/hour making deliveries for Amazon.
Check out these 14 ways to earn money with Amazon — including $18/hour delivering Amazon Now packages in your own vehicle and on your own time.
Saving money for your future

46. Give the money you already have a boost.
Did you know there are debit cards that'll round up your purchase to the nearest dollar and add that extra change to your savings account? You'll essentially "keep the change" for your savings account!
TIP: Before you go to one income, pretend you only have 1 income for 6 months, and put the second paycheck straight into your savings account. It'll give you an idea of what to expect, and see where you could cut extra spending.
47. Trick yourself into saving a little every month.
Opt for a monthly automatic transfer into your savings account.
Just $50/month adds up to $600/year! You'll be taking care of savings without even thinking about it.
Or, once you've paid off all your debt (see #27), pretend you're still making those payments by depositing them straight into your savings account.
Recreation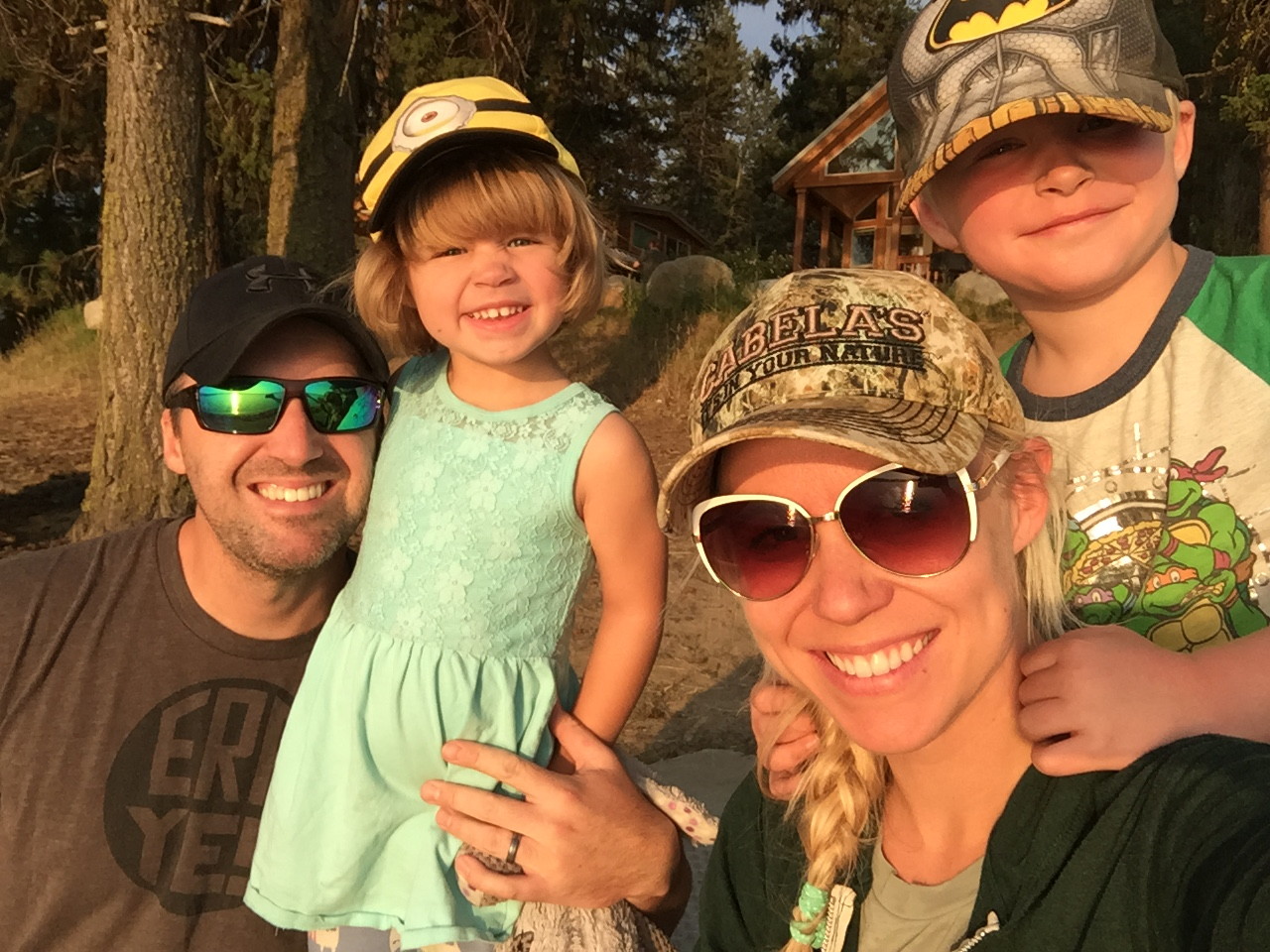 48. Take advantage of free summer activities for your kids.
A good rule of thumb when it comes to experiences: Cheap is great, but free is best.
With that in mind, check out all these free things you can do with your kids! Did you know they can bowl free all summer long?
49. Up the fun and savings on date nights by thinking outside the box.
While fancy dinners can be saved for special occasions, our dates ideas are all totally affordable.
And the best part? Most of them include active experiences — not just sitting in a restaurant. (And you can bet me and my man are wearing our FitBits. Ahem…#38)
50. Never pay full price for movie tickets.
With so many ways to get discounted movie tickets, you can still afford the popcorn.
TIP: Go for the large popcorn bucket and bring dixie cups or baggies to split it up! Then check out these moviegoer hacks (like stealing from the nacho bar for popcorn toppings).
51. Entertain antsy kids with free at-home science experiments.
Kids of all ages love science — and let's face it, adults do too! Enjoy the look of awe on their faces while keeping them (cheaply) entertained with these 17 winter science experiments.
52. Get free flights to Disneyland and Disney World using credit card points.
No, seriously. I recently earned 8 roundtrip tickets to Disney using Chase Southwest Rewards credit cards. I paid our monthly bills with the rewards card.
Use this list of 50 household bills you can pay with a credit card, and you'll earn up points on things you're already buying to go anywhere you want.
Don't believe me? See for yourself: How I Flew My Whole Family to Disney for Free (Twice!)
53. Complete your entire vacation bucket list without overspending.
Getting 50% off expensive admission prices, pre-buying family experiences on sites like Groupon or LivingSocial, and knowing when to buy your airline tickets will easily save you hundreds of dollars while vacationing. And that's only the beginning.
54. Check two free bags and get fare rebates with Southwest Airlines.
It's no secret that Southwest Airlines' fares tend to be more affordable than other airlines.
But, knowing how to work Southwest's system (like getting money back if your flight price drops) will make it that much better.
55. Use an ironing board as a table when you're eating your Crock-Pot meal during your hotel stay.
Did you know certain hotels will deliver kitchen appliances like Crock-Pots or microwaves to your room?
Plus, Amazon Prime members can get meals and groceries delivered to their hotel room for free.
Check out these hotel hacks to squeeze the most out of your hotel experiences and save money.
And finally…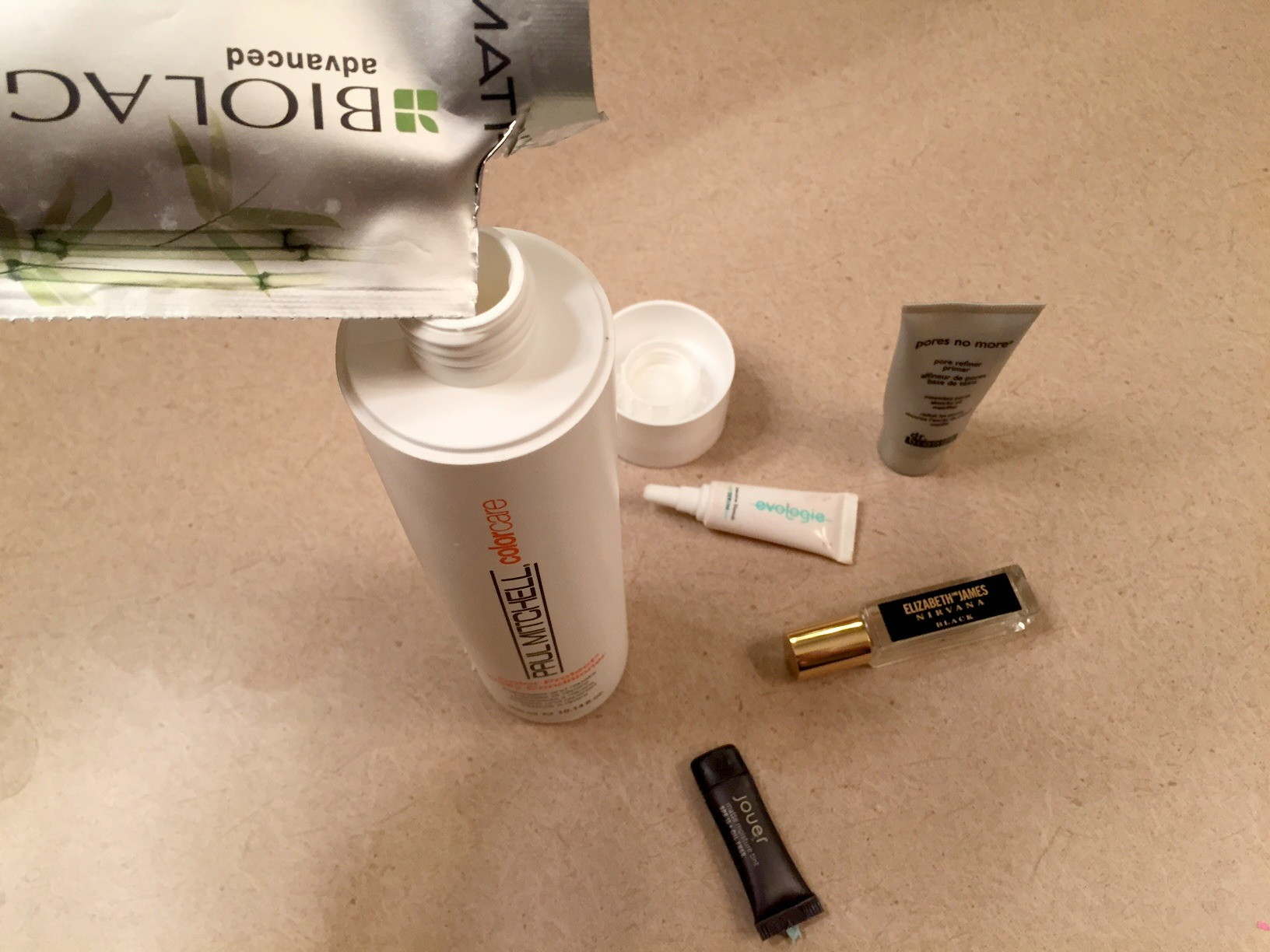 56. Go extreme cheapskate and tear the stems off your broccoli before you buy.
I dare you. If you're really up for a challenge, check out our list of borderline extreme ways of saving money.
Some of them might make you laugh (like hoarding free ketchup packets), but again, we don't judge.