With so many Converse sales happening online and in store, it would be crazy to ever pay full price. In fact, it's totally possible to save up to 70% when you know where to look and when.
Here are a few tips for finding deals on Converse, but first, be sure to bookmark our Converse Deals Page for all the latest deals:
1. Converse makes both Chuck Taylors and Jack Purcells.
Before we dive in, let's first make the distinction between the two classic, bestselling, unisex styles of Converse…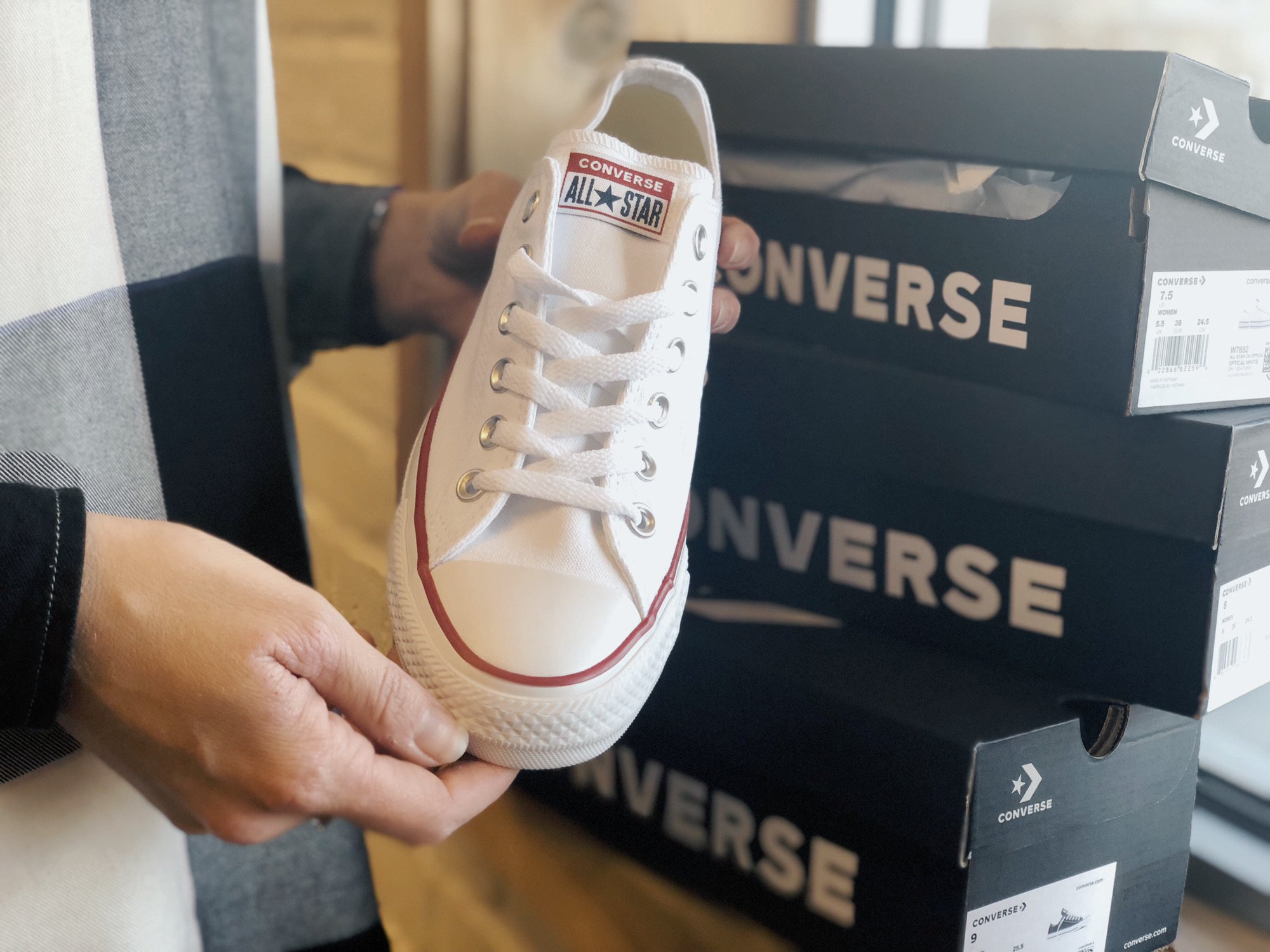 Chuck Taylor was a basketball player and founder of the Converse shoe company. Chuck Taylors are the classic "All Star" shoes in both high and low tops. You will see "All Star" written on the tongue or the back of the classic shoe (for low top) and always on the round label on the side of the high top, along with a bold outline around the entire shoe.
Jack Purcell was a famous Canadian Badminton player. Jack Purcells are low-top shoes with a thicker rubber toe wrap and monochromatic laces.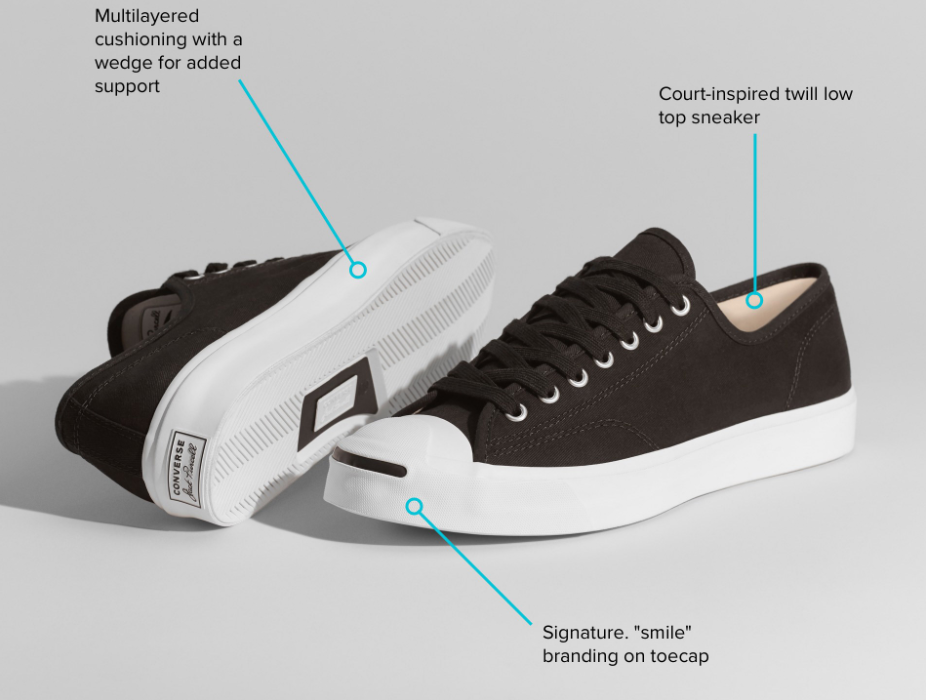 2. If you wear a women's 8.5 or smaller or a men's 7 or smaller, buy kids' shoes!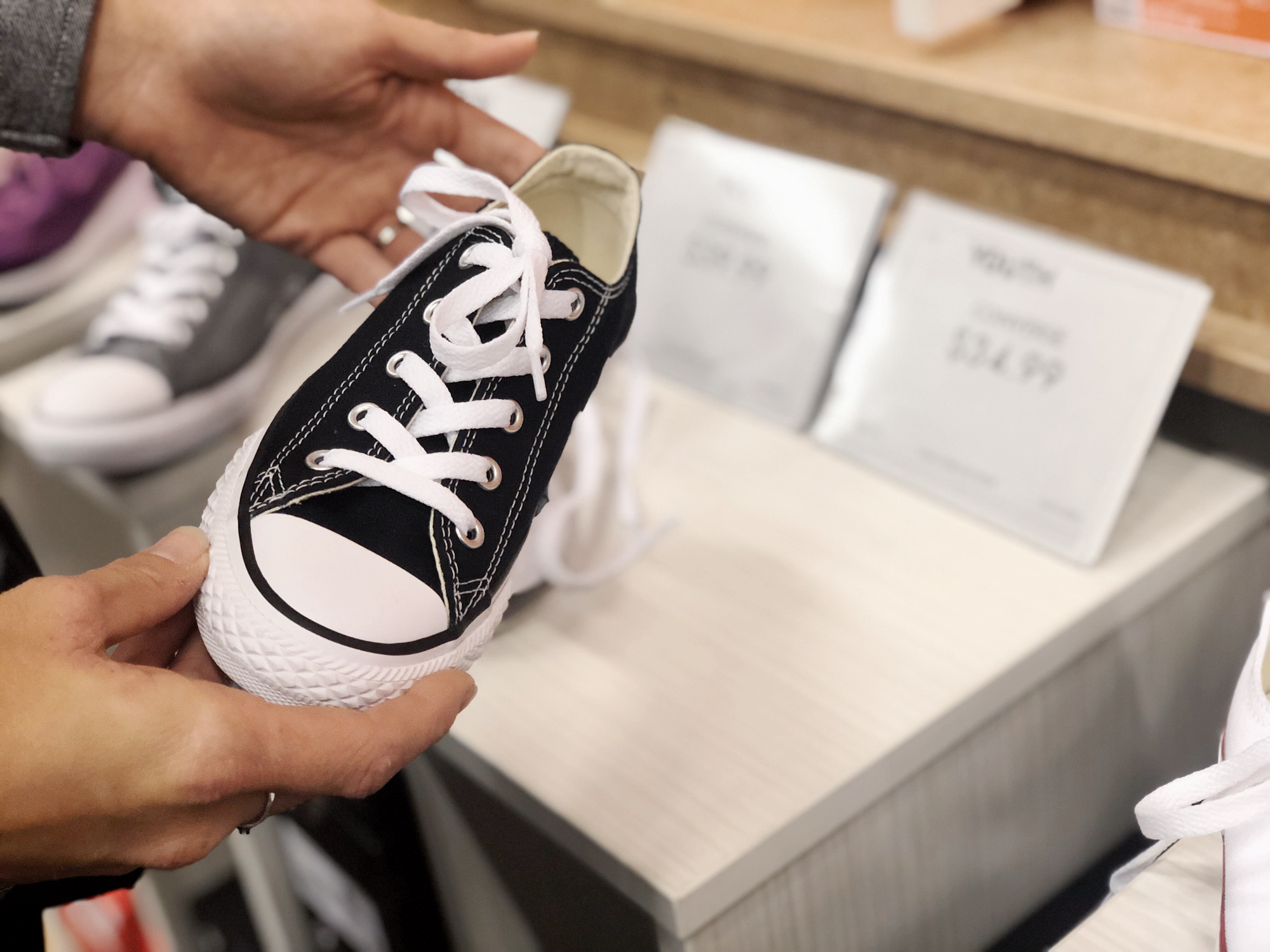 Converse shoes are unisex. The outside of the box lists both women's and men's sizes, because we all know that they are interchangeable. But, Converse also makes its classic styles in kid sizes, and they are cheaper than the adult-sized styles! So if a retailer says, "Women's Chuck Taylors" or "Girls' Chuck Taylors," you can pretty much ignore that. For example, last year on Cyber Monday, Macy's offered a deal on Converse for the whole family.
"Girls'" Chuck Taylor shoes were on sale for $18.74, while the exact same "women's" Chuck Taylors were on sale for $29.98. That's an $11.24 difference!
To figure out what your size would be in kids' shoes, just take your regular size and subtract 2 sizes.
Example: Adult "Women's" size 7 shoe – 2.5 = kids' size 4.5.
TIP: Do you have wide feet? Definitely buy kids' shoes since kids' Converse are slightly wider than adult sizes.
3. Watch for an extra 25% off clearance Converse Black Friday deals.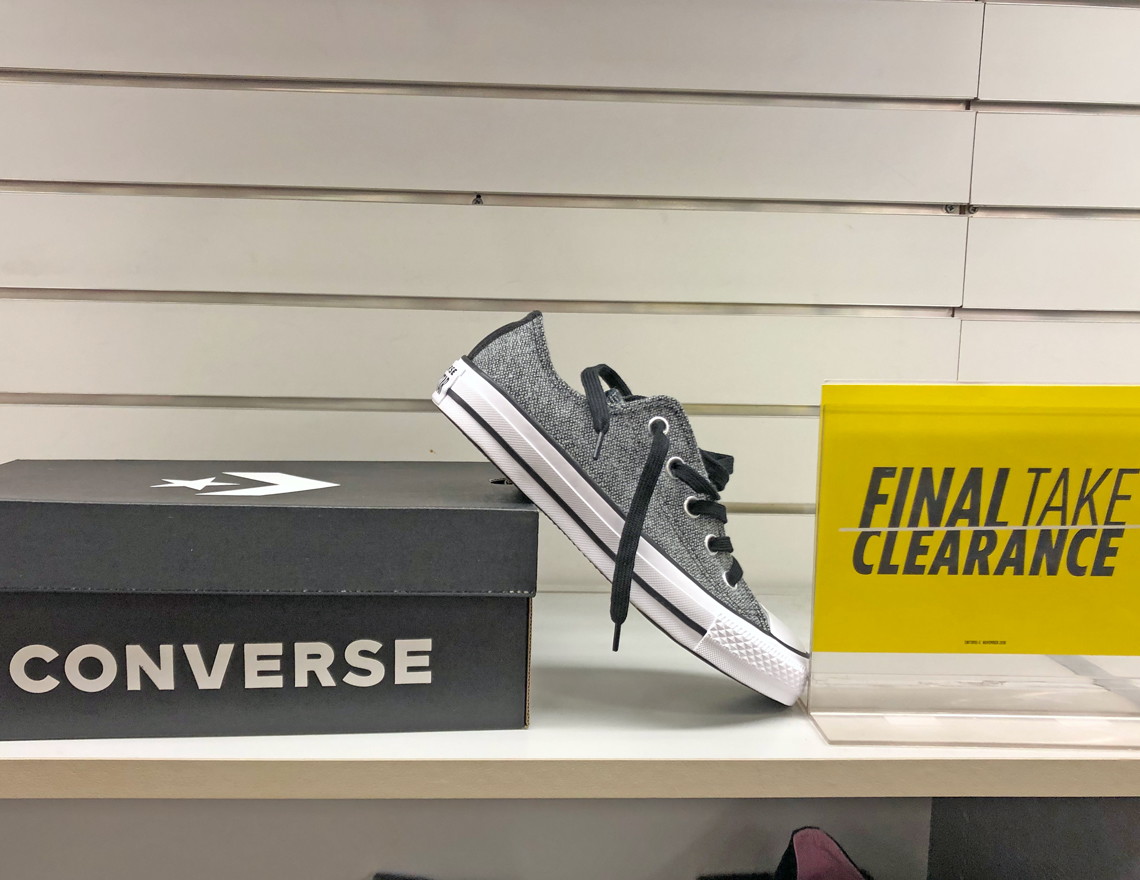 The Monday prior to Black Friday, Converse.com. typically offers an extra 25% off clearance prices, resulting in low-top Chuck Taylors for under $19. This deal will run through the Sunday after Black Friday, but shop as soon as you can in order to get the best selection.
Also in 2019, JCPenney is offering 25% off Converse, bringing Converse regular prices down from $25-60 to $18.75-$45.
4. Don't be fooled by inflated "regular" prices at stores.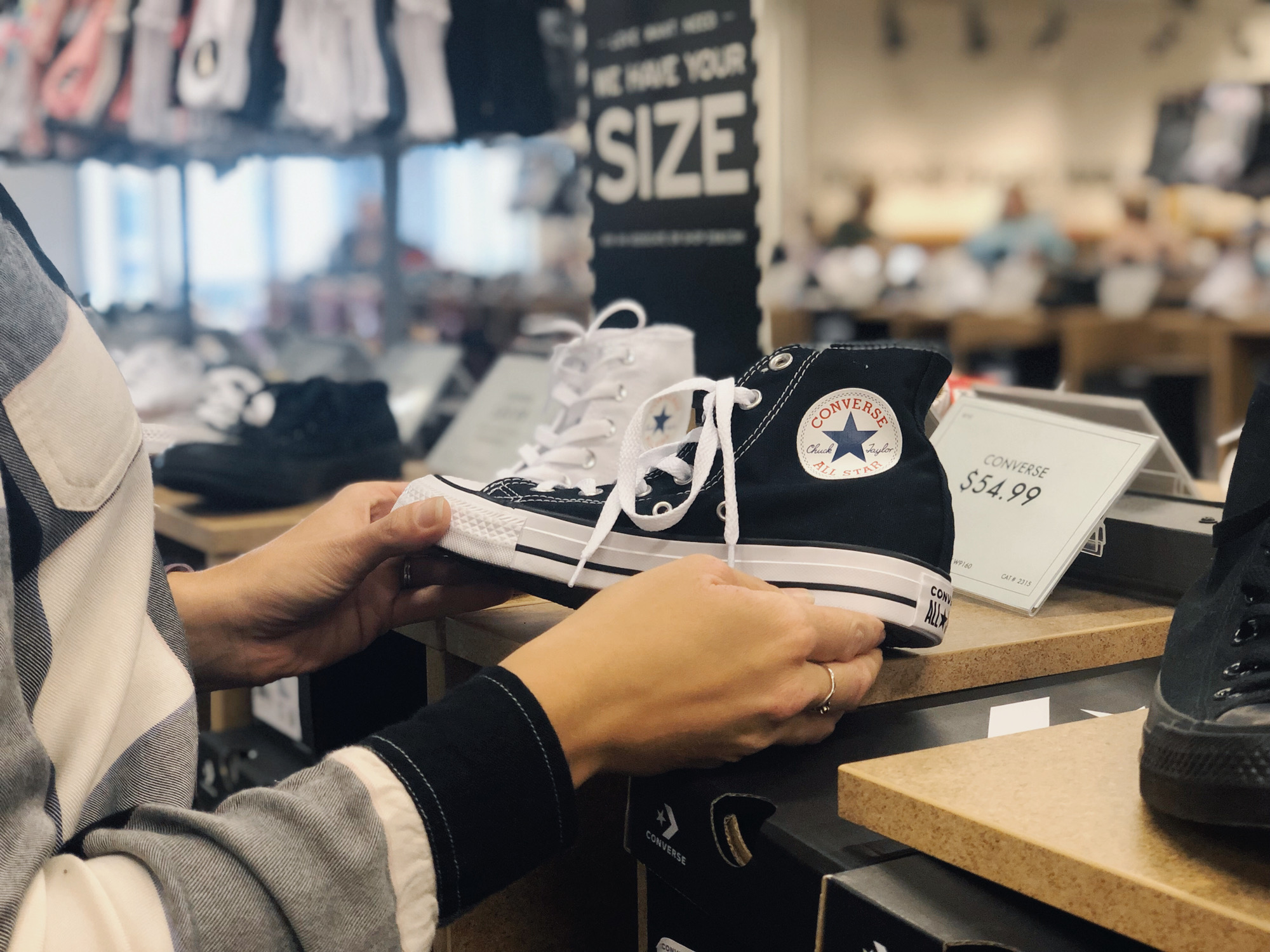 Sometimes stores like DSW or Foot Locker will inflate "regular" prices to make a sale seem even better than it is.
The difference can be as little as $5. For example, in fall 2019, DSW had low-top Chuck Taylors on "sale" for $49.99, showing a regular price of $55. These same shoes are regularly priced at $50 on the Converse website.
When double-checking for inflated regular prices, make sure you're comparing identical shoes. A pair of leather Chuck Taylors will have a higher regular price than a canvas pair.
Here are MSRPs for the most popular Converse lines (in canvas):
Converse Chuck Taylor High Tops: $55.
Converse Chuck Taylor Low Tops: $50.
Converse Chuck 70 High Tops: $85.
Converse Chuck 70 Low Tops: $80.
Converse One Star Low Tops: Starts around $70.
Jack Purcell Low Tops: Starts around $65.
Kids' High Tops: $40.
Kids' Low Tops: $35.
5. Shop 6pm.com for 65% off almost any day of the week.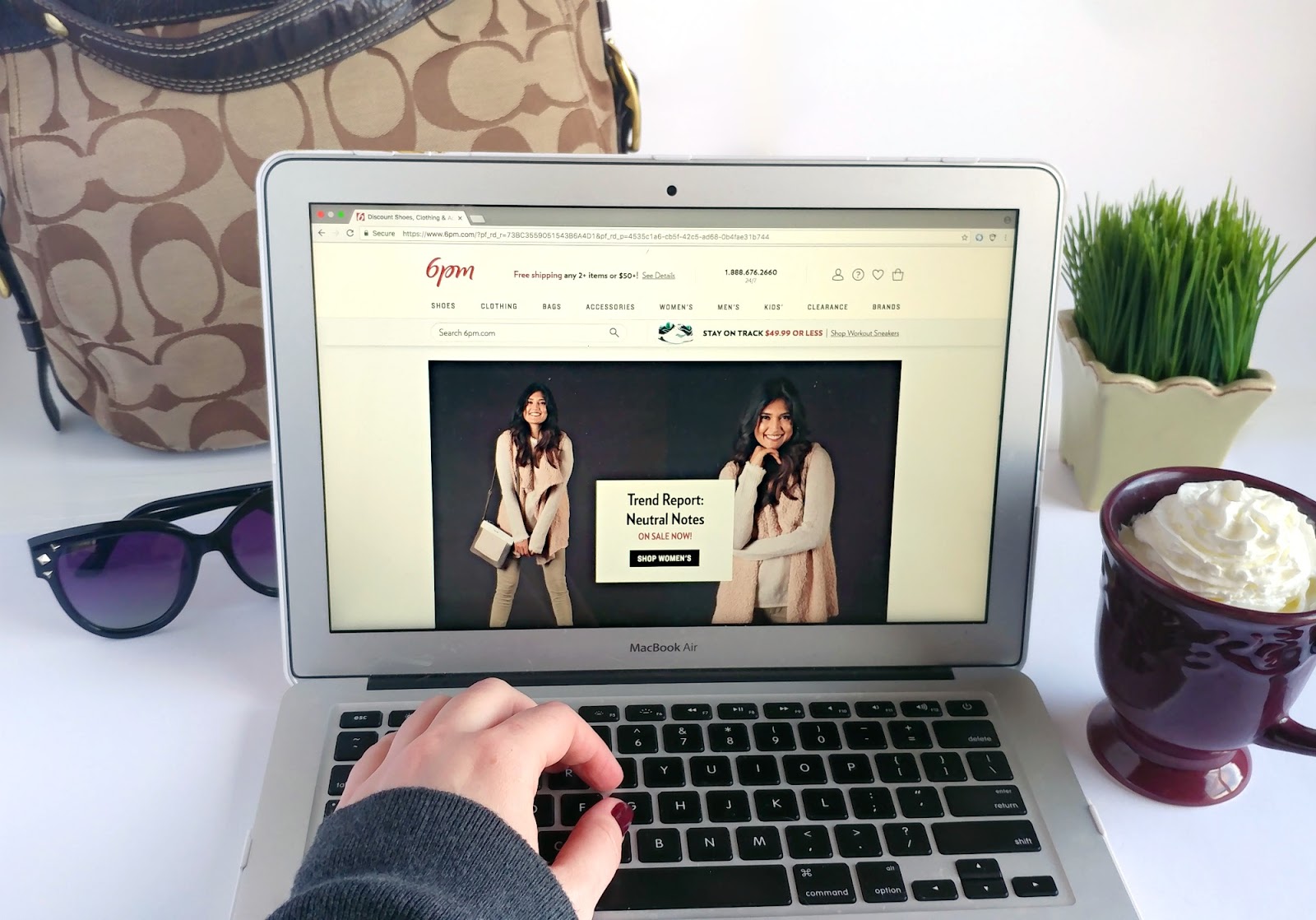 6pm is a sister site of
Zappos
(owned by Amazon) and if you're looking for designer shoes of any brand,
6pm is a great place to save
, Converse included.
Selection will be more hit and miss, and price points vary based on which line of Converse and style, but you can usually find a shoe with an overall savings up to 65% anytime.
For example, Jack Purcells for 65% savings and Chuck Taylors for 64% savings.
TIP: Sort by "% off" when you're on the 6pm website to see the Converse shoes with the biggest savings.
6. Get between 60-70% savings on Converse.com a few times a month.
Buy from Converse.com when you can use a promo code to get an extra percent off.
To get a Converse coupon code, Download the KCL app and we will tell you when we see one. For best results, enable "Converse" deal alerts inside the notifications settings for the app.
7. Hit up Nordstrom Rack's Clear the Rack events roughly once a month.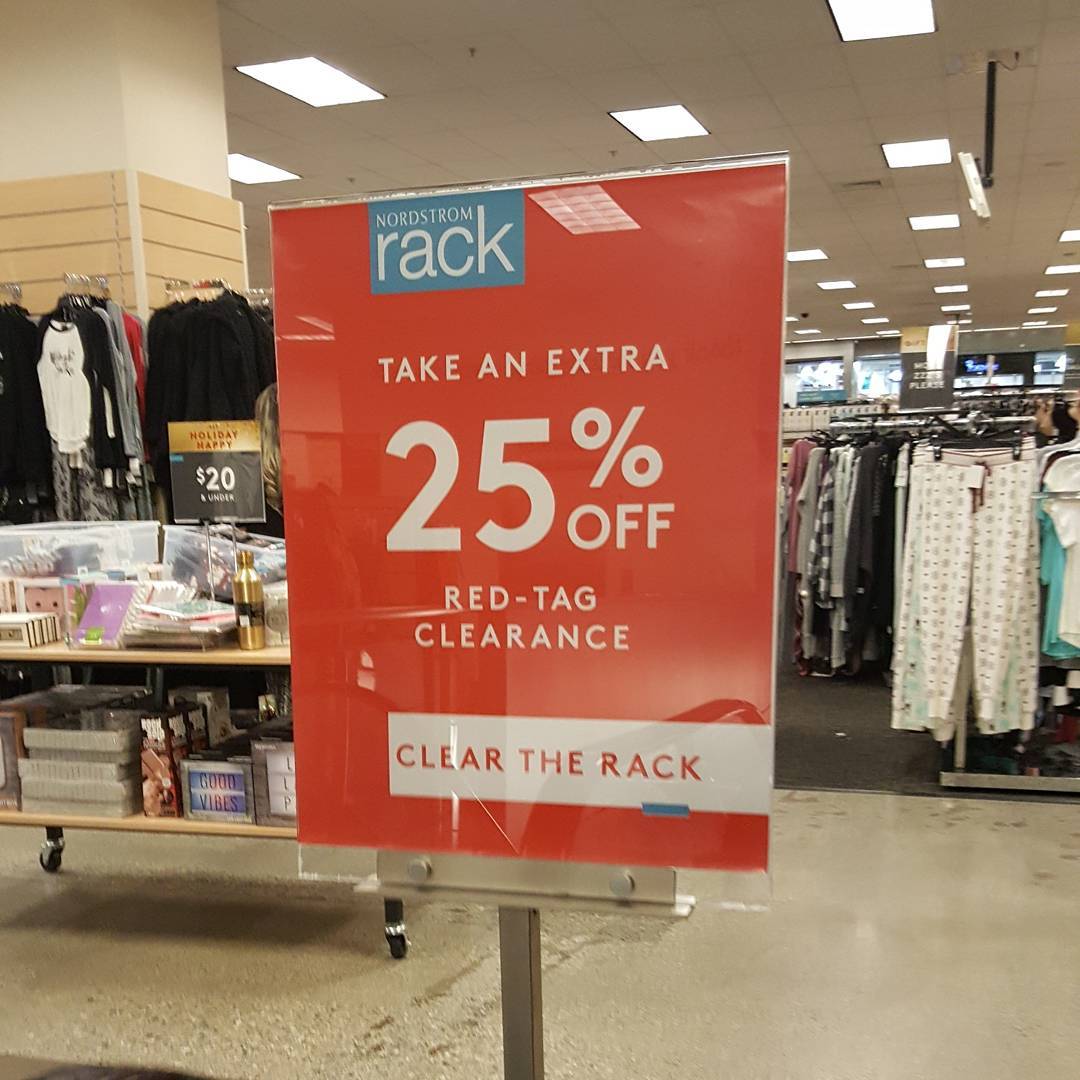 Another idea for hitting that 70% savings goal when you're shopping for Converse: visit Clear the Rack sales at Nordstrom Rack.
These sales last for about three days once every month or so, and it's not uncommon to see Converse sales reach up to 70% off.
8. What's the difference between Chuck Taylors and Chuck 70s?
In the 1980s, Converse updated the Chuck Taylor shoes with lighter-weight canvas and reinforced heels.
The Chuck Taylor 70 throws it back to the 1970s with an off-white "vintage" look and thicker canvas that doesn't require heel support.
Chuck Taylor 70s also have a slightly higher price tag, retailing for around $70 in the low top, $20 more than classic Chuck Taylors.
9. Shop eBay for used and new Converse shoes.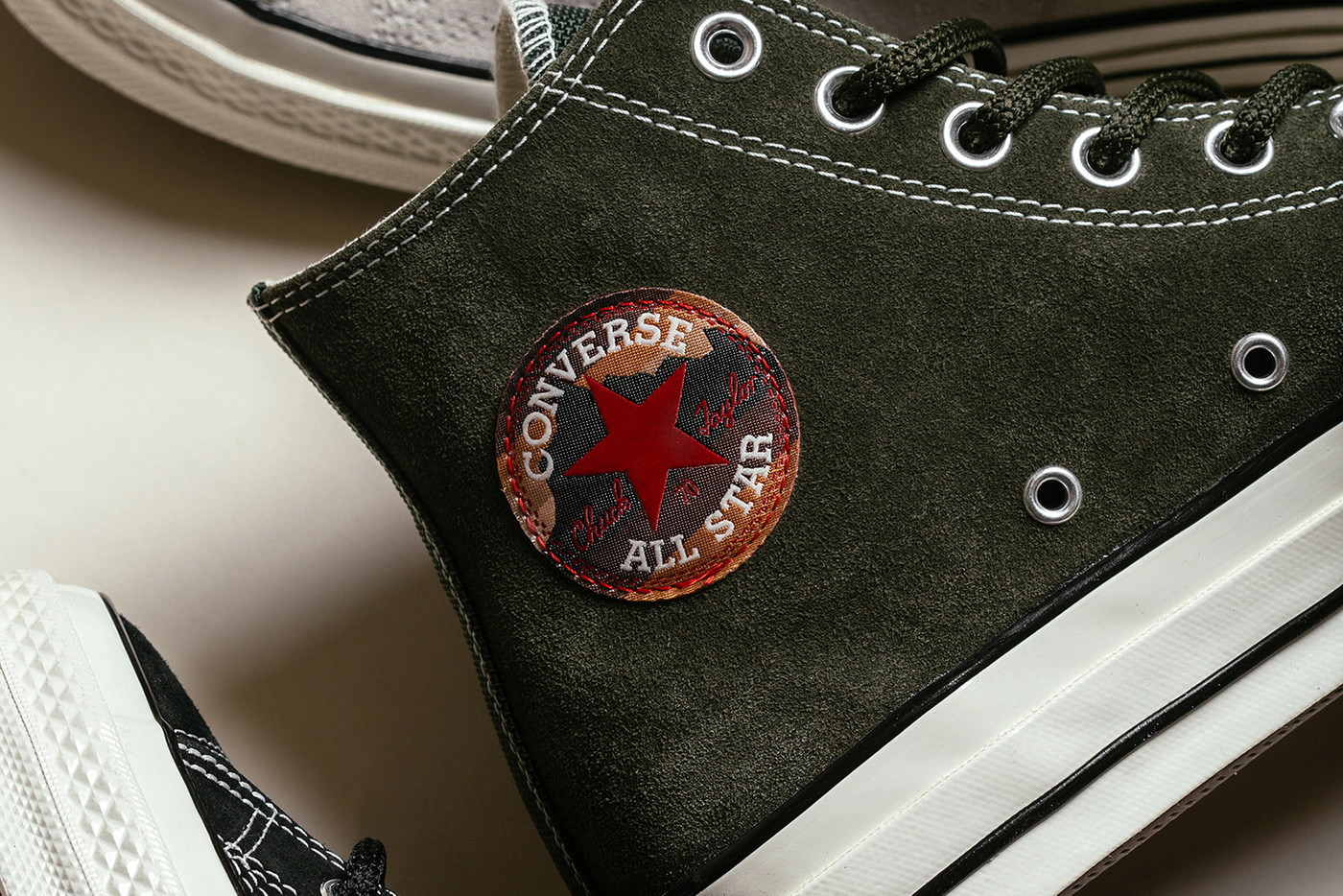 You can get as sneaker-head/nerdy as you like when it comes to eBay.
Looking for an actual pair of vintage Chuck Taylors? eBay's got you.
But what most people don't realize is eBay also sells brand new Converse shoes at awesome prices.
I've seen a used pair for as low as $4.99 (kids' size) and a brand new pair of high tops for $17.66.
Make sure you pay attention to shipping fees so you don't get gouged there. For example, the $4.99 shoes include a $4.50 shipping fee. Almost the same amount of money as the shoes!
10. Chuck Taylors run a half size larger than your normal shoe size.
When you're ordering online, be aware that although Jack Purcells are true to size, Chuck Taylors run a half size larger than your typical size. Plus all sizing is unisex.
So if you tend to wear a women's 8, you'll wear a 7.5 for Chuck Taylors.
Use the Converse Size Chart to get the exact fit.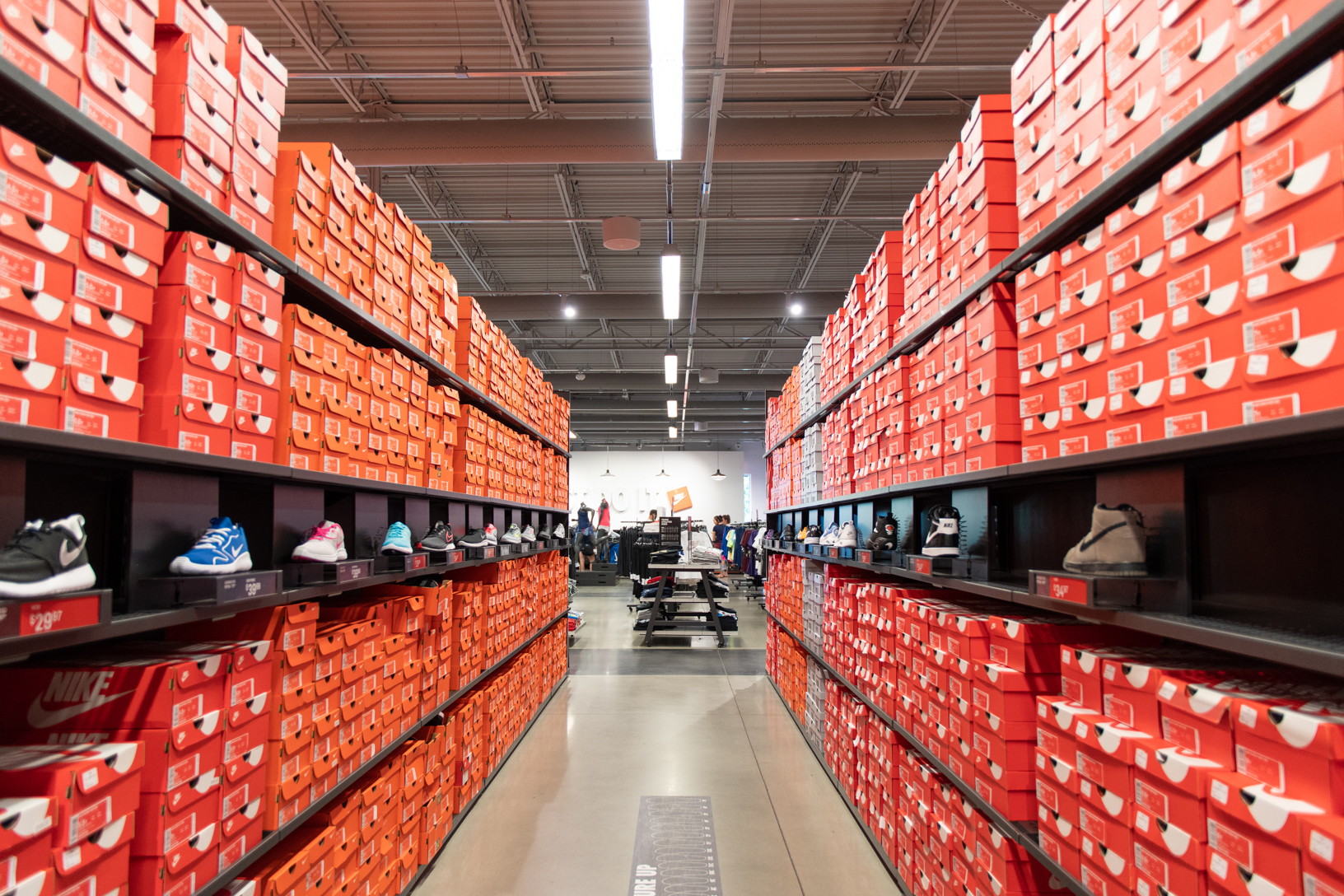 This means if you find a sale or clearance pair of Converse, you'll get an additional 30% off.
Download the Nike app, and a coupon for 30% off will show up when the sale is live.
Or just ask an associate for a coupon if you're in store during the sale.
Get more tips to save at the Nike Factory Store.
TIP: Military veterans get 10% off at Converse and Nike stores.
12. Use Nike, Converse and Hurley gift cards interchangeably.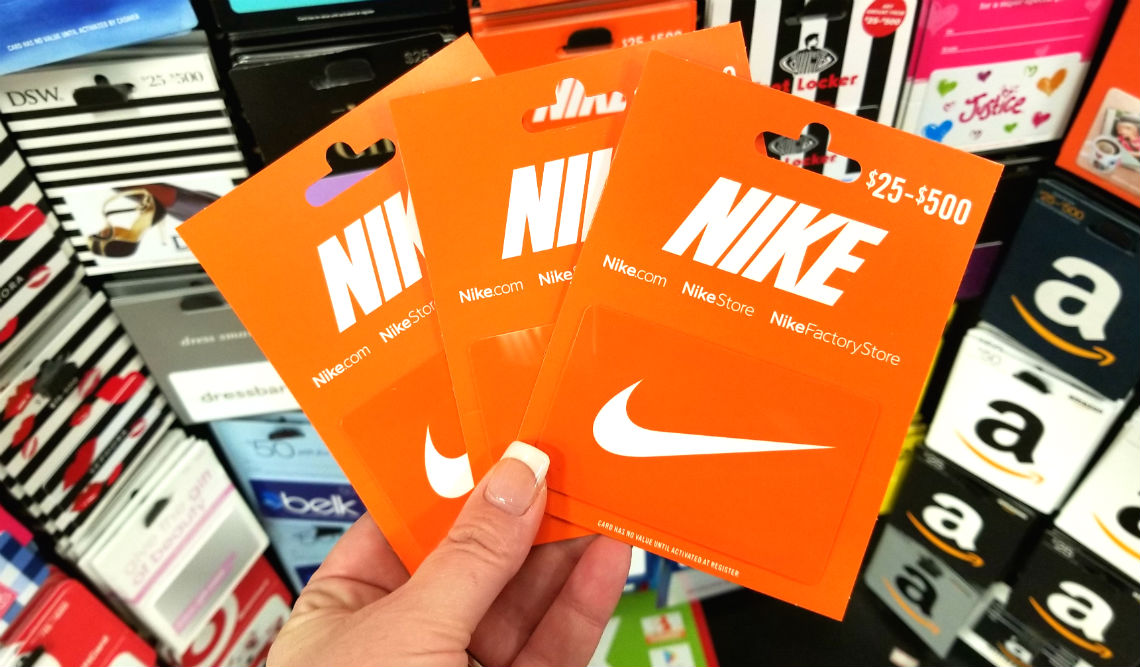 Since Nike owns Converse and Hurley, you can use a Nike gift card at the Converse online store, and you can use a Converse gift card at the Nike Factory Store.
Use a Hurley gift card to buy Converse at either!
13. Join store loyalty programs and use points to buy Converse.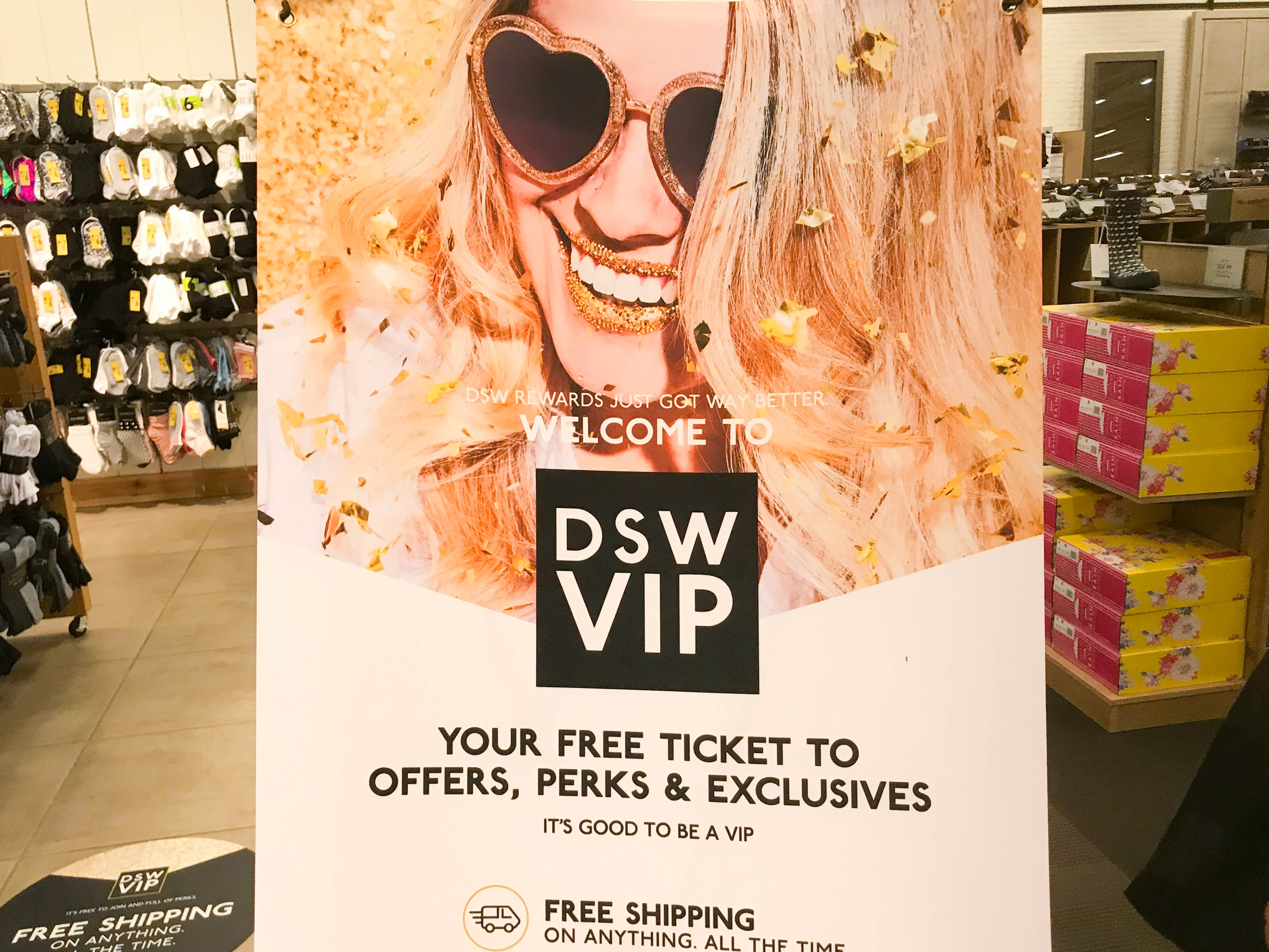 Create your own sale by racking up loyalty points at any of these stores and then spend them on a pair of Converse.
14. Find 60% off Converse deals at Kohl's every August.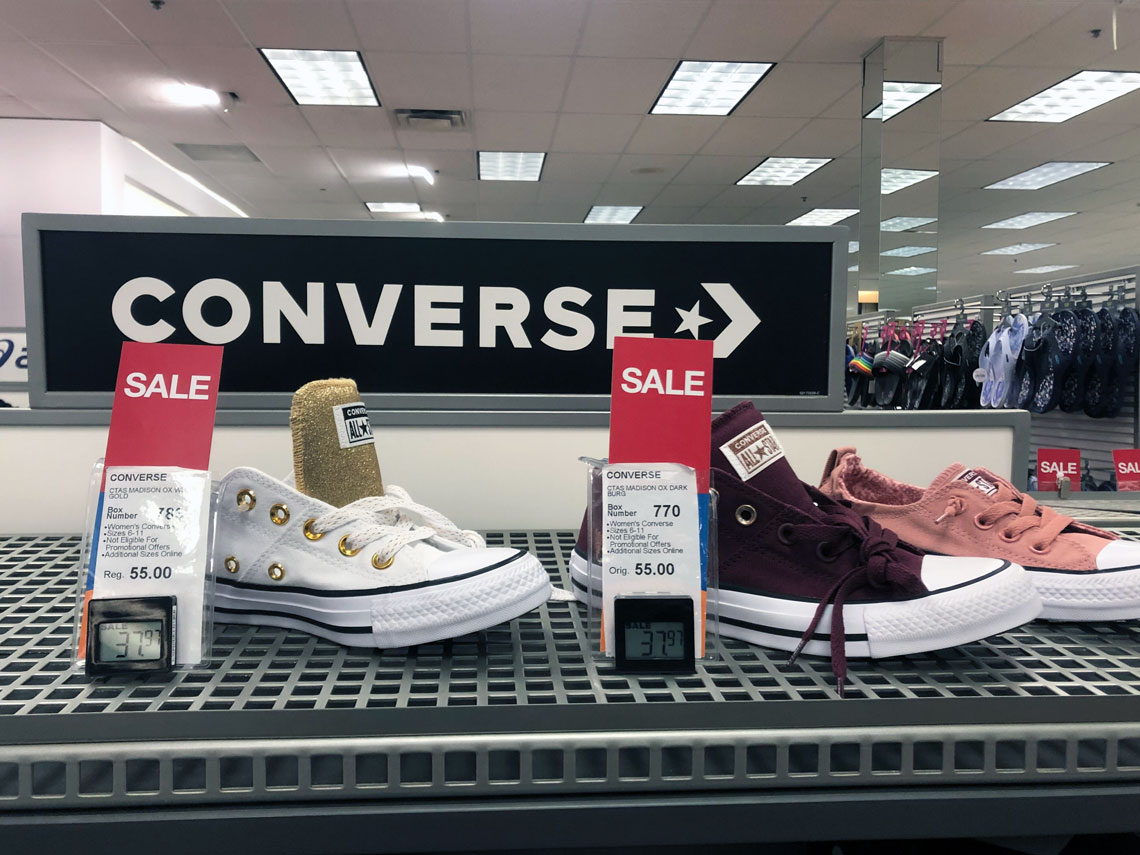 Kohl's marks down their Converse inventory every August, just in time for back-to-school.
Clearance deals on Converse result in Chuck Taylor high tops for $30 (reg. $70 for specialty "palm" design).
Note that you can't use coupons for Converse at Kohl's, since this product is listed as a coupon exclusion. But, you can still earn and spend Kohl's Cash and Yes2You points on Converse.
15. Shop the Converse outlet online if you don't have a brick-and-mortar outlet nearby.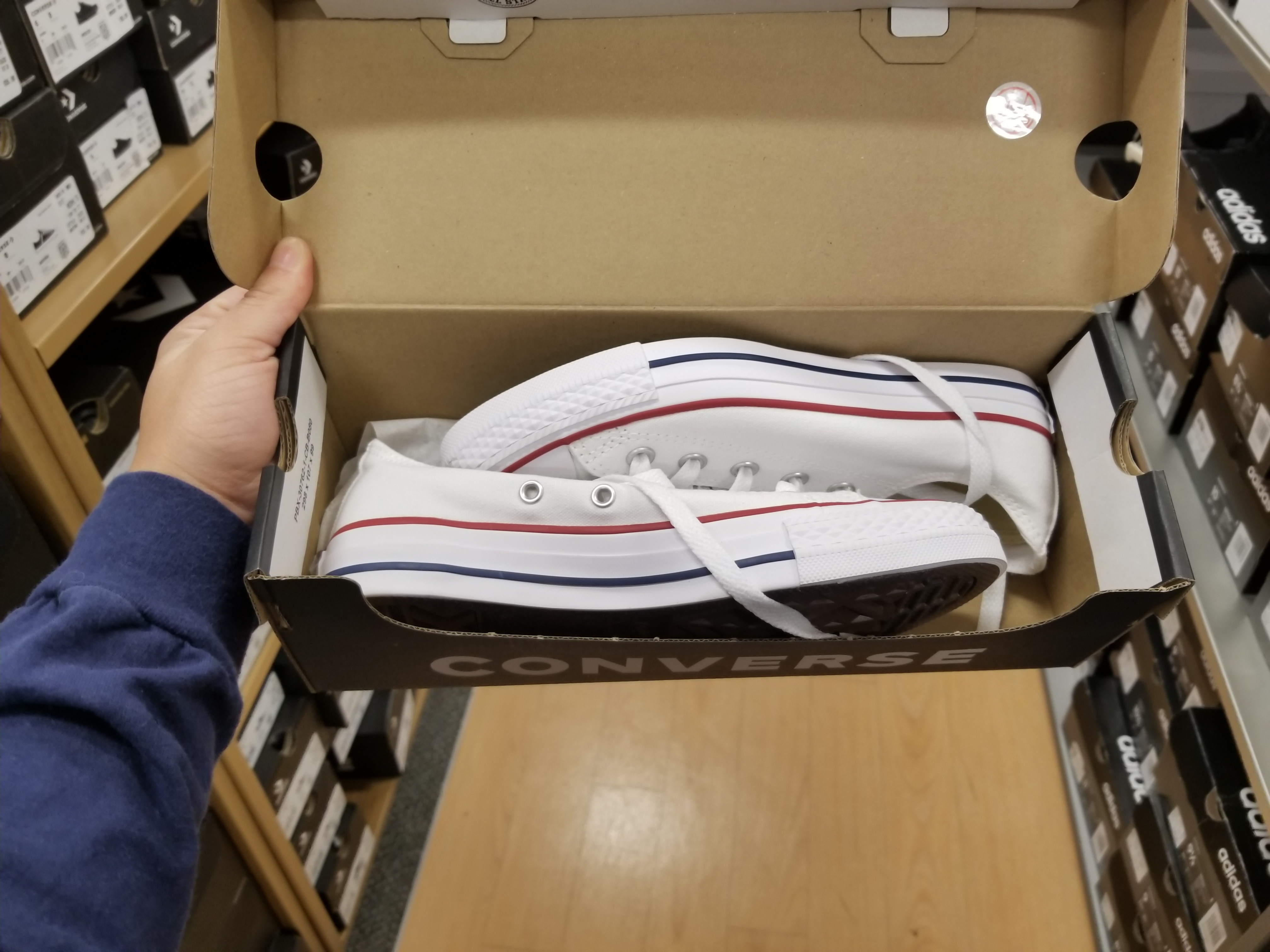 Converse outlets sell Chuck Taylors and Jack Purcells, but if you don't have one in your area, shop Converse online to get the same merchandise sold in the outlets.
Tap on the Converse "sale" section, and you'll find all the Converse outlet shoes.
Resources and Links Mentioned
10 Hacks to Get Designer Brands Up to 90% Off on 6pm.com
33 Insanely Smart Nike Factory Store Hacks
Famous Footwear's Famously You Rewards Program
DICK'S Sporting Goods Scorecard Program
25 Secrets Every Nordstrom Rack Lover Should Know