We're reader-supported and only partner with brands we trust. When you buy through links on our site we may receive a small commission at no extra cost to you. Learn More. Product prices and availability are accurate as of the date and time indicated and are subject to change.
The Cookeez Makery Baked Treatz Oven is the latest craze in kids' toys. You can expect to see them on every little one's birthday wishlist and holiday toy list this year. It's sort of like an Easy-Bake Oven, but instead of brownies and cakes, you can bake your own plush toy. Of course, you're not *really* baking a stuffed animal — we'll walk you through exactly how it works.
The playset is in such high demand that you can't even buy it online at retailers like Target. So we scoured the internet to find the best places to buy the Cookeez Makery toy when it's in stock. We also broke down where to find the best prices, so you can be sure you're getting the best deal.
Get more great deals and money-saving tips by downloading the KCL app. Or text HACKS to 57299.
1. The Cookeez Bakery is an 'oven' where you can 'bake' a new stuffed animal — for $30+.
The Cookez Makery Baked Treatz Oven kit includes two packets of "ingredients," which you mix with water in a large bowl. The ingredients will form a consistency kind of like kinetic sand. Once mixed together, you'll fill a small animal-shaped mold with the ingredients. Then, pop it in the playset oven, set the timer, and wait for the ding.
The magic happens inside the oven as your mold "cooks" for a minute and a half. The dough doesn't actually turn into a plush animal; there is a shelf inside the oven that slowly moves down to hide the dough and reveal the stuffed animal.
Once you've taken the plush toy out of the oven, squeeze it to hear cute animal noises. A long squeeze in the middle of the animal will make it warm up for two minutes, so it resembles a freshly baked loaf of warm bread!
The oven playset comes with almost everything you need to "bake" your own plush animal. You'll just need to provide your own mixing bowl and water.
The kit, which retails for around $30, includes:
Colorful oven playset
Two ingredient pouches
Measuring cup
Pet mold
Spatula
Plastic storage bag
Plush toy
Tip: Now, if you're thinking it seems silly to spend $30+ on a one-time-use toy, you're not alone. Though you can only mix up the ingredient packets on the first use, the kit comes with a plastic storage bag to hold your dough and keep it from drying out. To reuse the toy, simply place the plush animal on the top shelf of the oven to reset the playset. Then, use the dough and the mold to recreate the animal shape, and "bake" the plush toy all over again.
2. There are three variations of the playset, each with 3 surprise plush options.
Part of the fun of the oven is that you don't know exactly which plush you're going to get when you put the dough in to "bake." The playset comes in three color options (pink, blue, and multicolor), and each one has a surprise bunny, cat, or dog plush inside. The plushes all look pretty similar, to be honest—the only real difference is the ears. (And as far as we can tell, you can't buy the plush toys individually.)
Multicolor Playset Plushies:
Raspbunny Glaze
Frosty Fido
Sour Puss
Pink Playset Plushies:
Strawbunny Swirl
Cinnamon Pooch
Fondant Feline
Blue Playset Plushies:
Wheatney Bunny
Barky Bun
Ciacatta Bake
RELATED: Tons of Target Stores Have the Target Toy Shopping Cart in Stock
3. At $34.97, Amazon and Walmart have the lowest prices before any discounts or loyalty savings. Here's how prices compare:
We compared prices across the internet to find the best deal on the Cookeez Makery Baked Treatz Oven. On average, expect to spend $35-40 on the oven, depending on which retailer you purchase it from. The most common price we've seen is around $35.
The best price we found — before discounts or loyalty savings — was $34.97 from both Amazon and Walmart. Target and Moose Toys had a similar price of just two cents more, but retailers like Scheels and QVC have the toy listed closer to $45. However, loyal Target shoppers can save an extra 5%, which we'll talk about next.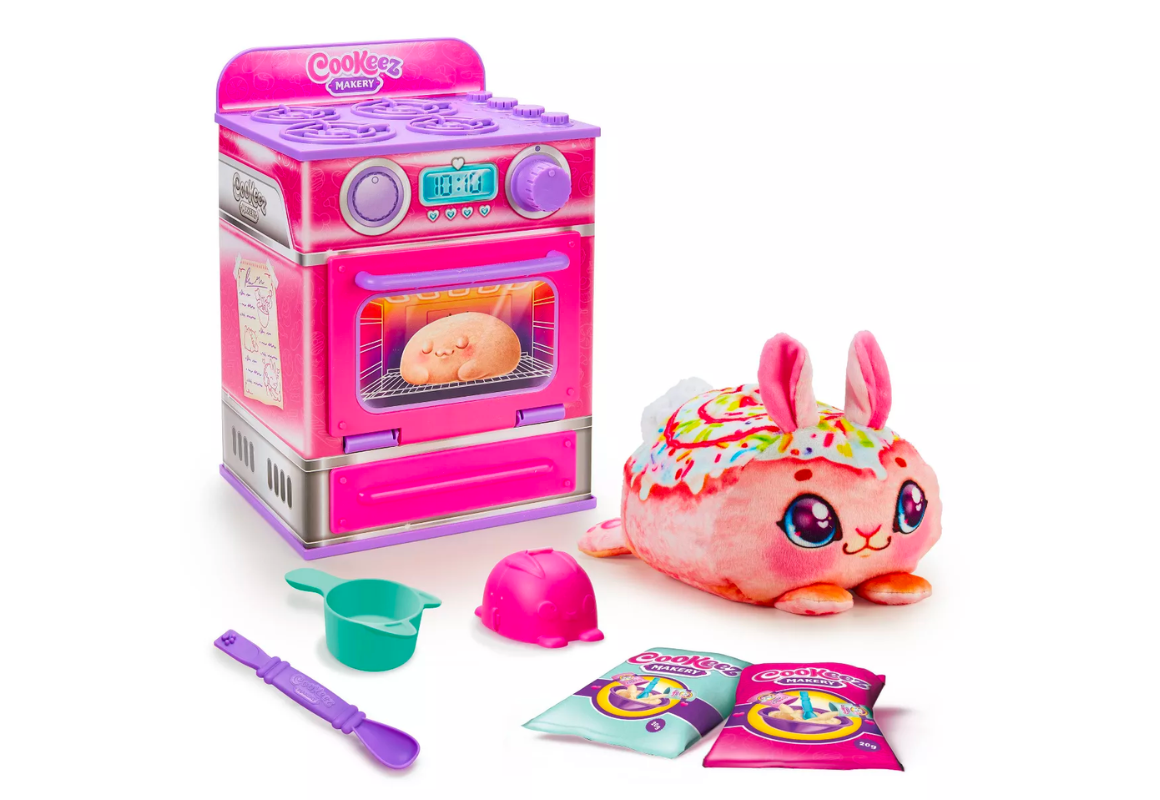 Shipping:
Free with Walmart+ or on orders of $35+
4. Target RedCard shoppers get the best overall price at $33.24.
One of the cheapest options available is at Target (just $0.02 more than the overall cheapest option), but you can save even more by using your Target RedCard. This is a loyalty store card that helps you rack up points and benefits with each purchase. Using your RedCard always get you 5% off any purchase, which means you can get the Cookeez Makery playset for $33.24.
The catch is that it goes in and out of stock at Target. I was able to order one online (there were only two in stock when I placed the order) and pick it up in-store. I walked down the toy aisle to see if they had any more in stock, but I couldn't even find a price tag on display for them.
You can also order it online for shipping when it's in stock. As of mid-September, certain sets for available for shipping in my area in California. We recommend calling around to all the Target locations in your area to see if they have one in stock before you head out on a wild goose chase.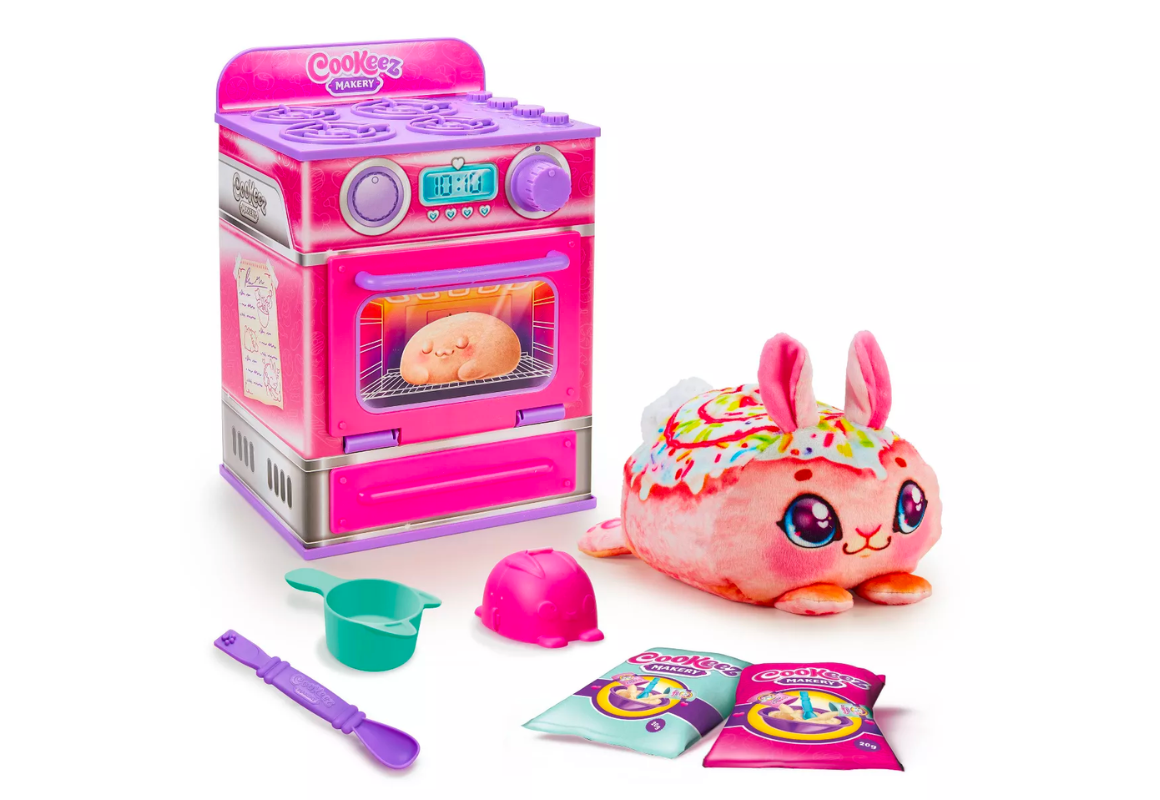 As low as
$33.24
$34.99
(5% Off)
MOBILE COUPONS NEEDED
5% off - Target RedCard Savings
Shipping:
Free with RedCard or on orders of $35+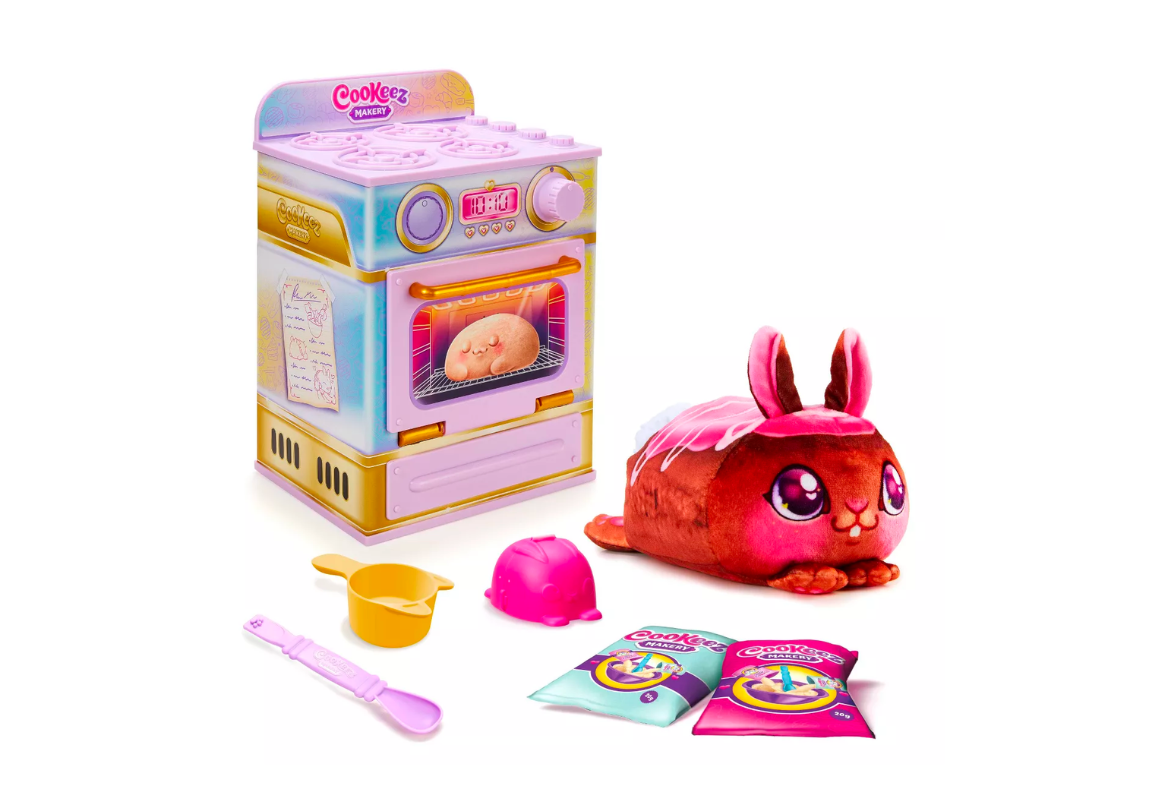 As low as
$33.24
$34.99
(5% Off)
MOBILE COUPONS NEEDED
5% off - Target RedCard Savings
Shipping:
Free with RedCard or on orders of $35+
5. By taking advantage of a limited-time $40 off $40 RedCard deal, you could get the Cookeez Makery kit free.
If you don't already have a RedCard, you can actually get the toy for free! Right now, Target is offering a sign-up bonus where you can get a coupon for $40 off $40. And since the toy costs less than that, you can get the playset and $6.76 worth of other merchandise totally for free! You can only take advantage of this deal until Oct. 14 (we have all the details on this RedCard offer!), and it's only for those who don't already have a RedCard.
You do still have to find the toy in stock, which is tricky. But the deal is too good to pass up, even if you end up buying something else with it.
Tip: Since prices at Amazon, Walmart, and Target are all fairly similar, use the free shipping that comes with your Prime membership, Target account, or Walmart+ subscription to save on shipping.