If you're about that Nintendo Switch life, be warned this popular gaming console is known to sell out like hotcakes. That's why you should keep this Nintendo Switch Restock Guide on hand so you know exactly where you can scoop one up.
But getting a deep discount on them might not be as easy. You might find the odd rebate here and there, but for the most part, it's rare to see price drops on brand-new Nintendo consoles. At the most, some stores like Amazon or GameStop will take $0.99 off the retail price (I'm not kidding). And on past Black Fridays, some retailers would give you a free game when you buy the Switch.
To help you keep track, here's a Nintendo Switch restock guide where we track when and where to buy the Lite, the OLED, and the original. So hold on to your Mario Kart and scroll down to see who's bringing the best deals for your wallet.
Just so that you'll get a heads-up on any upcoming markdowns, we'll also share all the Black Friday ads as soon as they drop. We'll also tip you off to the best Black Friday deals that you need to know. To receive our Black Friday dates and deals via SMS, just text BLACKFRIDAY to 57299, and we'll make sure you don't miss any early discounts.
The Nintendo Switch Lite Animal Crossing Bundles officially drop Nov. 3, but we're finding some on shelves now.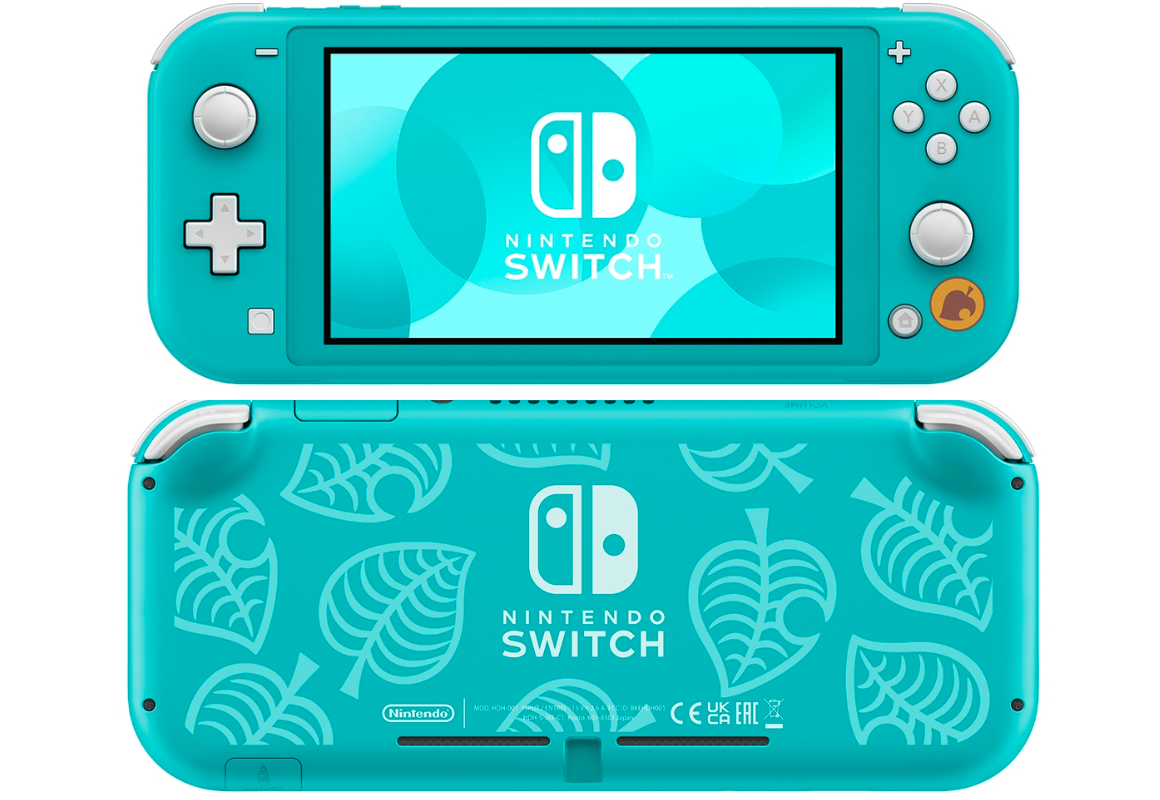 PRICE SUMMARY
includes free copy of Animal Crossing: New Horizons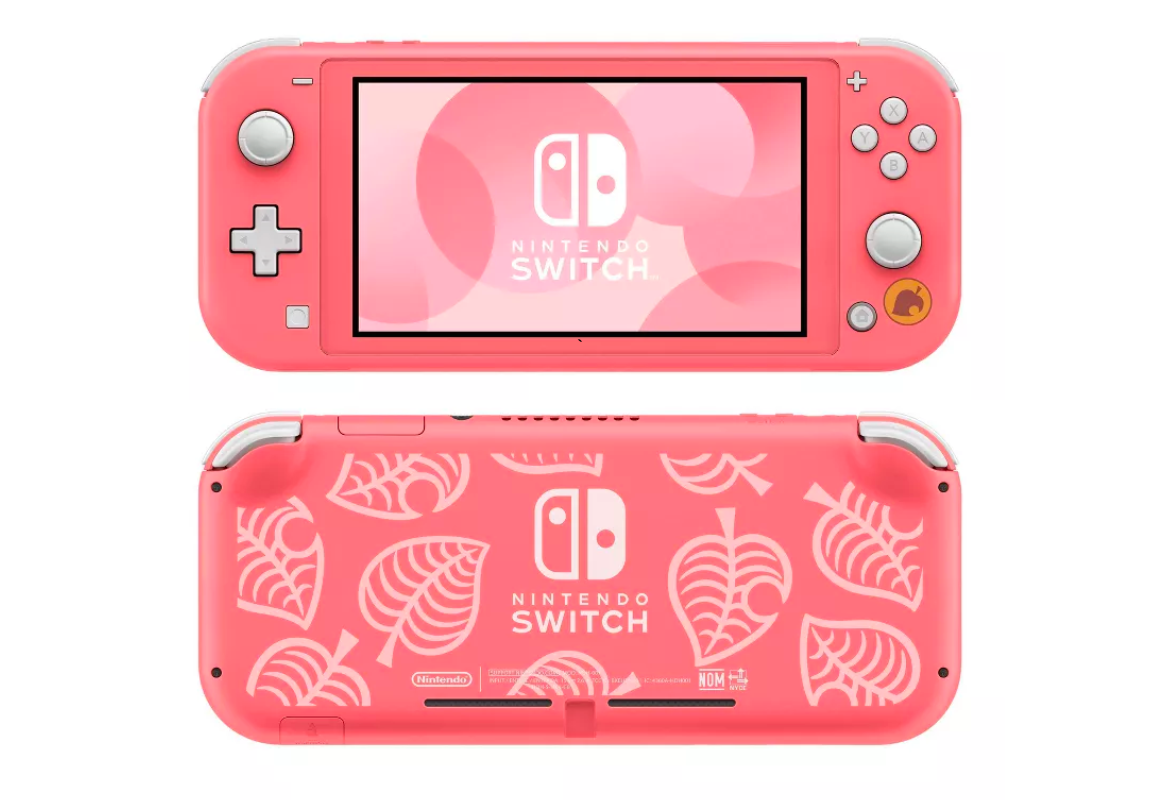 As low as
$189.99
$199.99
(5% Off)
MOBILE COUPONS NEEDED
5% off - Target RedCard Savings
PRICE SUMMARY
includes free copy of Animal Crossing: New Horizons
If you missed the first Animal Crossing special edition console in 2020, don't worry! The new Animal Crossing collector's edition Nintendo Switch Lite has two styles to choose from: the Isabelle Aloha Edition and the Timmy and Tommy Aloha Edition. Isabelle's is a bright pink with the signature leaf design on the back and Timmy and Tommy's is a teal color with the same design. Both retail for $199, the standard list price for a Switch Lite. And the console comes with a free copy of Animal Crossing: New Horizons (reg. $60) already installed.
Despite having a Nov. 3 release date, we found the Isabelle Aloha Edition in Target stores already and Timmy & Tommy's Aloha Edition at Walmart. We expect these to sell out fast so if you see one in your local store, grab it!
All Nintendo Switch consoles are in stock now at most major retailers.
Amazon
The Nintendo Switch and Nintendo Lite are currently in stock on Amazon, while the OLED's sold out. Amazon always price matches other big-box stores to offer the best price, so you're getting the best deals here as long as you're not purchasing from a third-party reseller.
Related: Best Xbox Black Friday Deals for 2022
Walmart
Walmart has all Switch models in stock if you want to pick up one online or at their stores. Like Amazon, there are no major discounts on the horizon as of yet, though we've seen the Neon Red and Blue version go for a couple of dollars cheaper than the White one. You can also check out pre-owned and refurbished Switch consoles through the Walmart Restored program if you're looking for a cheaper price. There, you can find prices starting as low as $279 for a regular Switch.
Target
You can find all Switch consoles in Target including the OLED, the special edition Nintendo Switch Animal Crossings Edition, and Nintendo Switch Lite. Early Black Friday sales are already live, but there's no discount on the Switch right now. If you're looking for the best deal, Target does have a holiday price match program for their customers starting from Oct. 6 to Dec. 24 which could help. For any item whose price has dropped in Target (online or in store) or from other retailers, Target will honor the lower price and give you money back if you've purchased it from them.
Best Buy
Currently, none of the Nintendo Switch models are on sale at Best Buy. You might want to hurry to snag yourself one, as they have limited quantities in stock. Also, you can take advantage of their extended holiday return period now through Dec. 31 if you buy a Switch during this time. Returns and exchanges will be accepted by mail or in store through Jan. 14.
GameStop
You can also buy the Nintendo Switch model of your choice at GameStop. Be careful though; when you first open the item you want to purchase, GameStop automatically defaults to the pre-owned tab. So you might want to double-check before you click "Add to Cart."
You can track a Nintendo Switch restock using Twitter.
Most retailers like Walmart or Best Buy will notify you through e-mail or text if you sign up for stock alerts when the product is no longer available. You can also get up-to-date restock info through stock tracking accounts on Twitter. Accounts like @mattswider and @switchstocknews regularly tweet alerts to their followers on places that have inventory restocks.
We have some Nintendo Switch restock tips to help you out.
For example, instead of shopping for a Switch from your browser, download the app from the retailer instead. Apps are typically more responsive than websites and are great when you need to make a speedy purchase.
Also, always refresh your browser. Even if it looks like a product is out of stock, it might be worth trying to refresh your browser a few times to see if there were any last-minute stock updates you might have missed.
Lastly, create an account with all your favorite retailers. It's easier and faster to pay and check out when you have an account with your login and payment information pre-saved on your account.