We're reader-supported and only partner with brands we trust. When you buy through links on our site we may receive a small commission at no extra cost to you. Learn More. Product prices and availability are accurate as of the date and time indicated and are subject to change.
The iPhone new release, iPhone 15, is here. But before you make plans to camp out in front of your nearest Apple store, you'll want to make sure you're not spending your kid's college fund to get a new model.
You probably already know that it can be a struggle to find a good iPhone deal, as new Apple products rarely see markdowns, but that doesn't stop us from saving money on Apple. Doesn't stop us from showing you how to do it too.
The Krazy Coupon Lady team has been tracking iPhone new releases for years, and we've figured out some of the best ways to get a new iPhone for less.
For more smart shopping tips and savings hacks, text HACKS to 57299. Or download the Krazy Coupon Lady app. Also, make sure to check out our tips on the Apple teacher discount, the Apple Certified Refurbished program, and the Apple return policy.
Apple Deals You Can Shop Now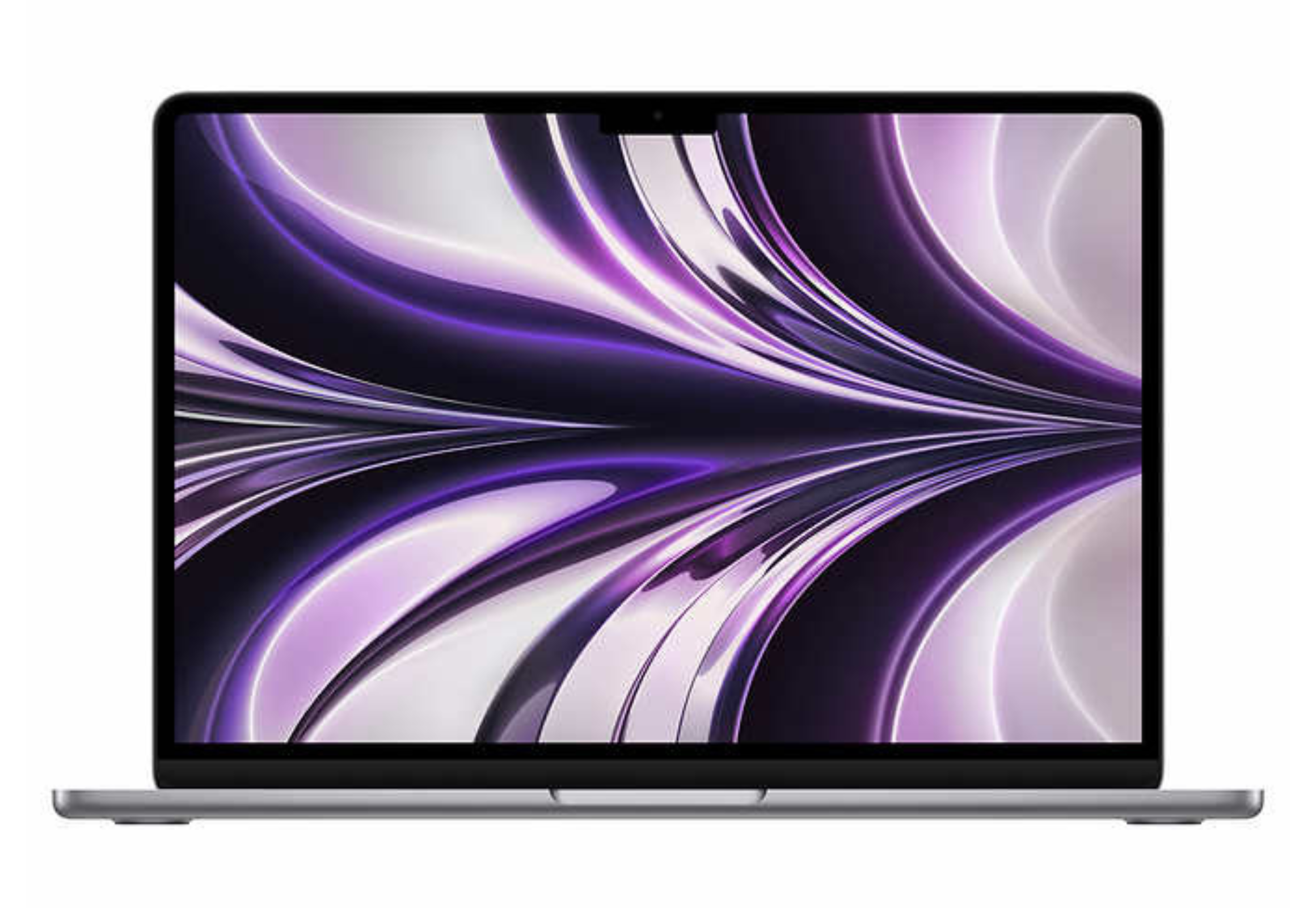 $899.99
$1049.99
(14% Off)
Buy 1, save $150, limit 2
RELATED: The Apple Certified Refurbished Program, Explained
1. When is the iPhone 15 release coming out?
Preorders for the iPhone 15, iPhone 15 Plus, and the iPhone 15 Pro became available on Sept. 14, 2023. These phones are now on shelves as of Sept. 22, 2023.
2. What is the iPhone 15 price?
Pricing goes up depending on how much storage you'd like. For example, you can pay up to $1,099 for the iPhone 15 for 512 GB storage.
Here is the pricing for each model:
iPhone 15: Starting at $799
iPhone 15 Plus: Starting at $899
iPhone 15 Pro: Starting at $999
iPhone 15 Pro Max: Starting at $1,199
RELATED: How to Get the Apple Student Discount (It's for Parents & Teachers Too!)
3. What does the iPhone 15 look like?
The iPhone 15 — all models — come with a 6.1″ or 6.7″ display size. Sizing is up to you.
iPhone 15's overall look is similar to 2022's iPhone 14. It has flat edges, water resistance, and a ceramic shield display. It comes in five different colors: pink, yellow, green, blue, and black. Meanwhile, the Pro and Pro Max come in natural titanium, blue titanium, white titanium, and black titanium.
4. The iPhone 15 models offer better features than the iPhone 14 family.
The iPhone 14 family had significantly new features from the iPhone 13 models. But there are even better features with the iPhone 15 family. Here's what else you can expect from these higher-end iPhone 15 models:
USB-C connectivity. This means you can use the same cable to charge your iPhone, iPad, and Macbook. (Which is nice considering the regular Apple cables break so easily).
Upgraded main camera with 48MP unit. This means the lens lets in more light, allowing clearer and brighter pics. Plus you can zoom in at 2x without losing sharpness.
Dynamic Island. Continues to give you preview info from another app you have open. This is helpful when you're waiting for an Uber ride, tracking food delivery, or checking your flight's gate info.
5. The iPhone new release has features that enhance safety and camera capabilities.
All four iPhone models have upgraded selfie cameras and emergency SOS, which allows you to make a satellite call if you don't have service. This feature will be free for all iPhone 15 users for two years, but Apple hasn't detailed what the cost will be after that. Expect a monthly payment of sorts if you want to use the feature going forward.
Another cool iPhone new release feature this year is a force sensor to detect when you've been in a car crash. Abrupt stops, coupled with airbag deployment, will trigger this sensor and ask you if you'd like to call emergency services. If you don't respond, it'll make the call for you.
6. If you can, be patient — iPhone new release prices will drop faster than you think.
You'll pay top dollar if you stand in line for a new iPhone 15 on Day 1. I hate standing in line and paying top dollar!
If you can wait a few months — or even a few weeks — cell carriers and retailers will try to keep the momentum going by offering new iPhone deals, particularly on Black Friday.
Speaking of Black Friday …
7. Skip the Apple Store on Black Friday and save hundreds by shopping elsewhere.
Stores like Walmart and Target offer older generation iPhones for a discount when Apple's iPhone new release comes out.
Look for the best deals in November during Black Friday and Cyber Monday.
In 2021, Walmart offered an early Black Friday deal on iPhone 12 Mini. It was only $299 (regularly $599).
In past years, Target offered a free $15 Target gift card when you bought $100 in Apple gift cards. When you combined this deal with your 5% Target RedCard savings, you could score 20% savings on Apple gift cards — that's a lot! It's like paying $80 to get $100 to spend on Apple products.
Meanwhile, Apple just gives free $50 gift cards with your purchase on Black Friday. It's nice, but not a great deal of savings.
Don't worry, Krazy Coupon Lady has your back, and our team of deal hunters will be posting all the Black Friday Apple Deals as soon as they show up!
8. iPhone trade-in values are good, especially if you have a newer-model phone.
Apple's trade-in program gives you credit towards a new Apple purchase (or you can get an Apple gift card) when you trade in your old device.
Note that trade-in values of last year's model have gone down more than they did in the past. For example, during last year's launch of iPhone 14, the iPhone 13 Pro Max's trade in value was up to $720. The year prior, you could save up to $790 with an iPhone 12 trade-in. In general though, the newer your phone, the better value you'll get for your trade-in.
Here's a breakdown of what you can expect to get when you trade in your old iPhone (as old as iPhone 7 series) for an iPhone 15:
iPhone 14 Pro Max: up to $650
iPhone 14 Pro: up to $570
iPhone 14: up to $430
iPhone SE (3rd generation): up to $160
iPhone 13 Pro Max: up to $580
iPhone 13 Pro: up to $480
iPhone 13: up to $370
iPhone 13 Mini: up to $320
iPhone SE (2nd generation): up to $80
iPhone 12 Pro Max: up to $450
iPhone 12 Pro: up to $360
iPhone 12: up to $250
iPhone XS Max: up to $170
iPhone XS: up to $140
iPhone XR: up to $140
iPhone X: up to $120
iPhone 8 Plus: up to $90
iPhone 8: up to $60
iPhone 7 Plus: up to $50
iPhone 7: up to $40
Learn more tricks for saving money on Apple products.
9. Or give Gazelle a try for cash back on your trade-in.
Online phone reseller, Gazelle, offers cash for your old iPhones. It's a bit less than what Apple will give you, but the benefit is that you get cash back instead of a credit toward a new phone (or an Apple gift card). For example, I found that I could get $408 for my unscratched 128GB iPhone 12 Pro.
Another option is GameStop. Using the same phone as an example, I could get $425 in the form of a Visa prepaid card if I traded my phone in there. If I want straight cash, I can get $340.
10. Trade in your old iPhone at AT&T, then add a line, and you'll get up to a $1,000 credit fee.
Contracts are a thing of the past, but carriers have found another way to rope you in — phone payment plans. They want the security of knowing you won't take that free iPhone offer and run.
If you're with AT&T, you don't have to be a new customer. Trade in your old iPhone (minimum trade-in value must be $230), and add a line to get credit towards an iPhone 15, iPhone 15 Plus, or iPhone 15 Pro. Depending on your situation, you might be able to get one for free (overtime).
You'll pay out of pocket for both iPhones and eventually get your money back through credits on your monthly statement over 36 months.
12. Verizon offers up to $1,000 credit with a trade-in.
New Verizon customers can also get credit towards a new iPhone 15 Pro with an old iPhone trade-in and a line activation (must choose one of the Unlimited plans).
If you're already a Verizon customer and you want to upgrade, you can get up to $800 off a new iPhone 15. In order to do this, you must activate a new line to take advantage of this offer.
12. T-Mobile will give you a free iPhone 14 and Apple TV+ if you sign up for their Go5G Next or Go5G Plus plans.
This is a limited-time offer that's subject to change, so act quickly if you want to take advantage of it. Basically, you have to trade in an eligible phone and sign up for either Go5G plan to get credits toward your iPhone 14 and Apple TV+. Contact T-Mobile for full terms on your situation.
13. If all else fails, use your Target RedCard to get an iPhone at a 5% discount.
Sign up for a Target RedCard and you'll get 5% off everything you buy at Target, including your new iPhone.
Target RedCard is a debit card that connects to your checking account, not a credit card. You can use the plastic version, pictured above, or you can load it to your Target app and scan a barcode to pay at checkout.