Like the return of the Pumpkin Spice Latte, September brings the annual announcement of new Apple iPhones. But with brand new, full-price iPhones come new iPhone deals too!
So before you camp out in front of your nearest Apple store awaiting the iPhone 11 release, you'll want to make sure you're not spending your kid's college fund to get one of the new models.
Here's how:
1. Wait it out — iPhone prices drop faster than you think.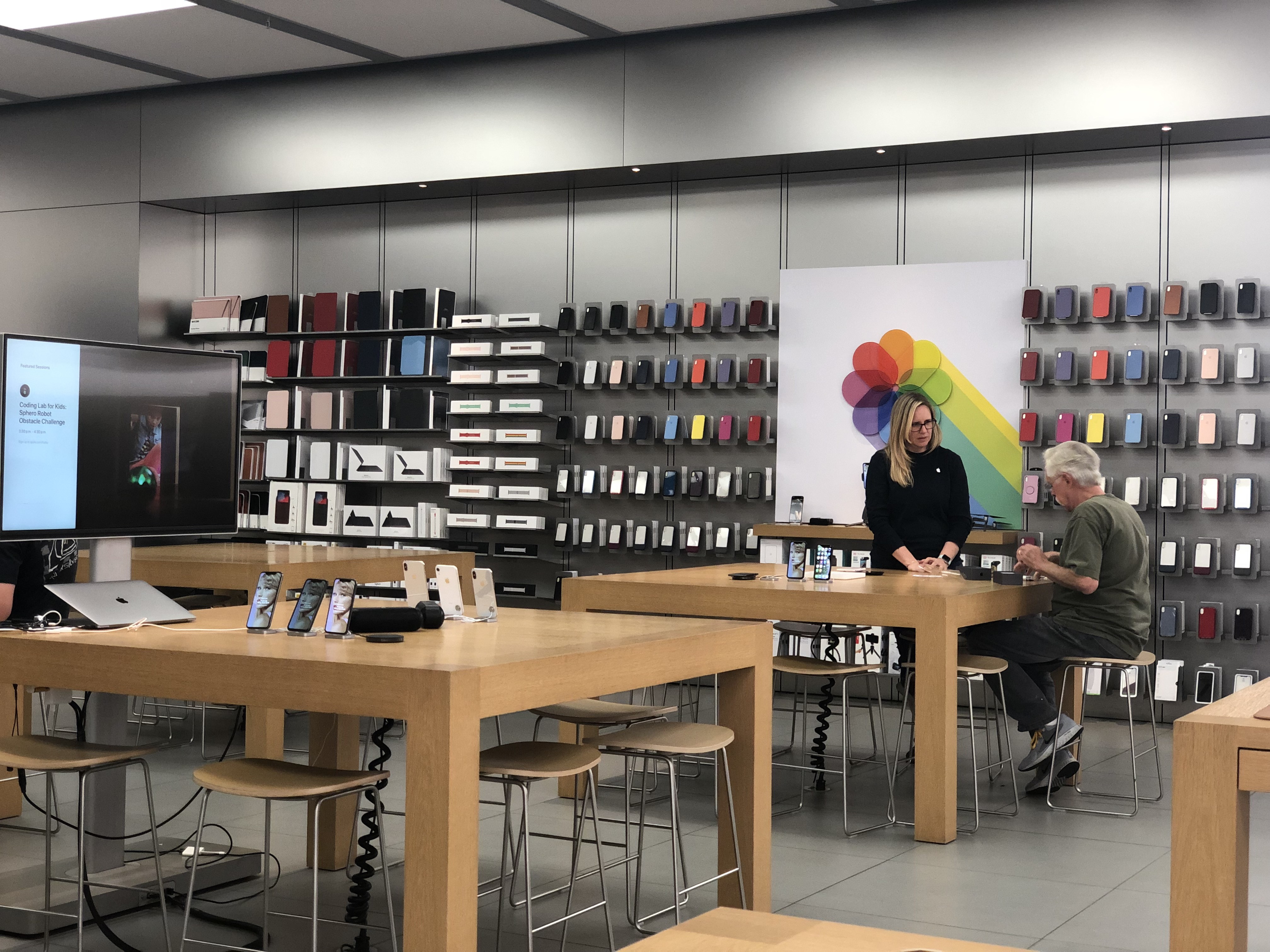 Being one of the first with the shiny new iPhone is fun — but paying top dollar isn't. (Also, I hate waiting in line.)
That's exactly what you'll do if you get the new models on Day 1. Last year, that was the last week of September.
If you can wait a few months — or even a few weeks — cell carriers and retailers will try to keep the momentum going by offering new iPhone deals, particularly on Black Friday.
Here are some of the Apple deals we saw on Black Friday last year.
2. Skip the Apple Store on Black Friday and save $300 by shopping elsewhere.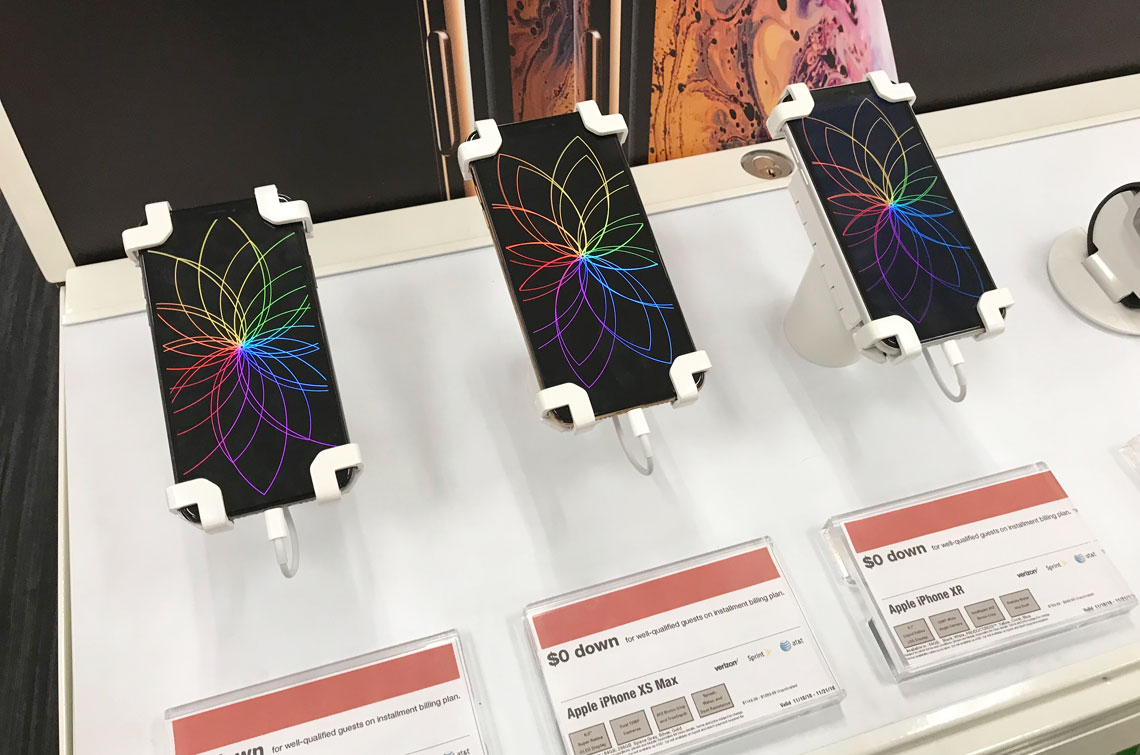 Last Black Friday, these stores offered some rad iPhone deals, and we expect the same this year.
Download the KCL app and we will tell you when and where to shop. Here's what we saw last year:
Walmart – $300 store gift card with the purchase of the brand new iPhone and a $400 gift card with the purchase of last year's iPhone model — with an AT&T Next or Verizon Device payment plan.
Target – $150 store gift card with a payment plan from Verizon, Sprint or AT&T.
Best Buy – $200 off iPhone X with a payment plan from Verizon, Sprint or AT&T.
As far as the Apple Store goes. . . it's not worth your (Black Friday) time.
Bookmark KCL's Black Friday Deals page to be the first to know about Apple deals.
3. Join a free upgrade program and get the new iPhone every year.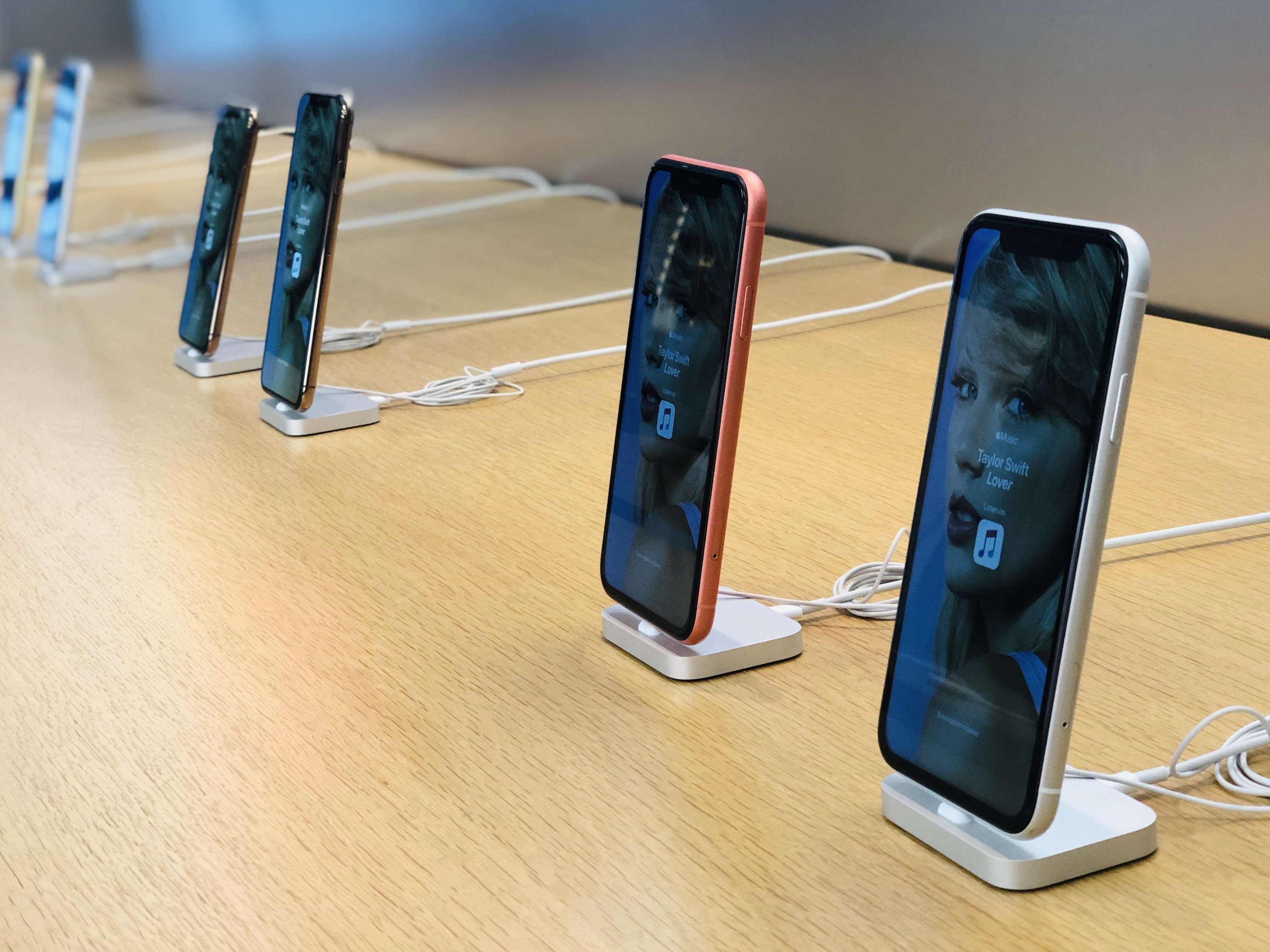 Plenty of cell providers — such as AT&T, Verizon and Sprint — have these offers.
The carrier usually splits the full retail cost of the phone into monthly installments, between 18 to 30 months.
Once you've hit 12 months or 50% of the value paid off, you can trade in your phone and begin the process all over again with the new model.
Check your carrier to see if they have the program, but even if they don't, Apple offers this.
4. Trade in your device for store credit.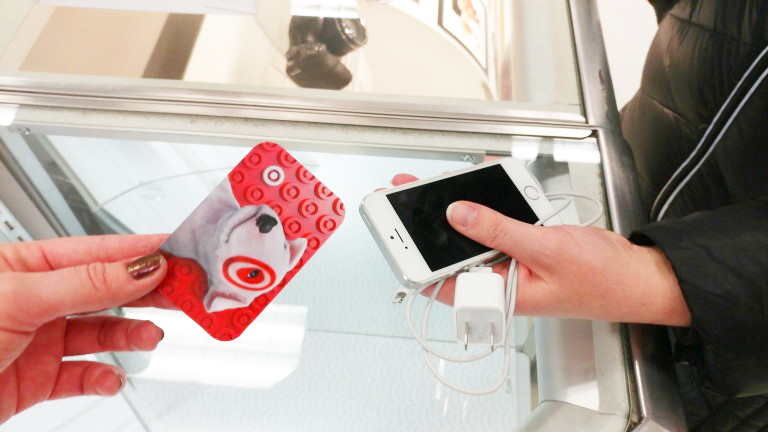 Apple, Target and Best Buy will accept your used device — which doesn't even have to be an iPhone — and, depending on what it is and what shape it's in, give you credit towards buying the new iPhone.
For the iPhone 8, Apple Trade-In offers up to $120 toward a new model; Target $211.75; Best Buy $260.00. It doesn't even have to be an iPhone!
Carriers have programs like this, too.
5. Or give Gazelle a try for cash back on your trade-in.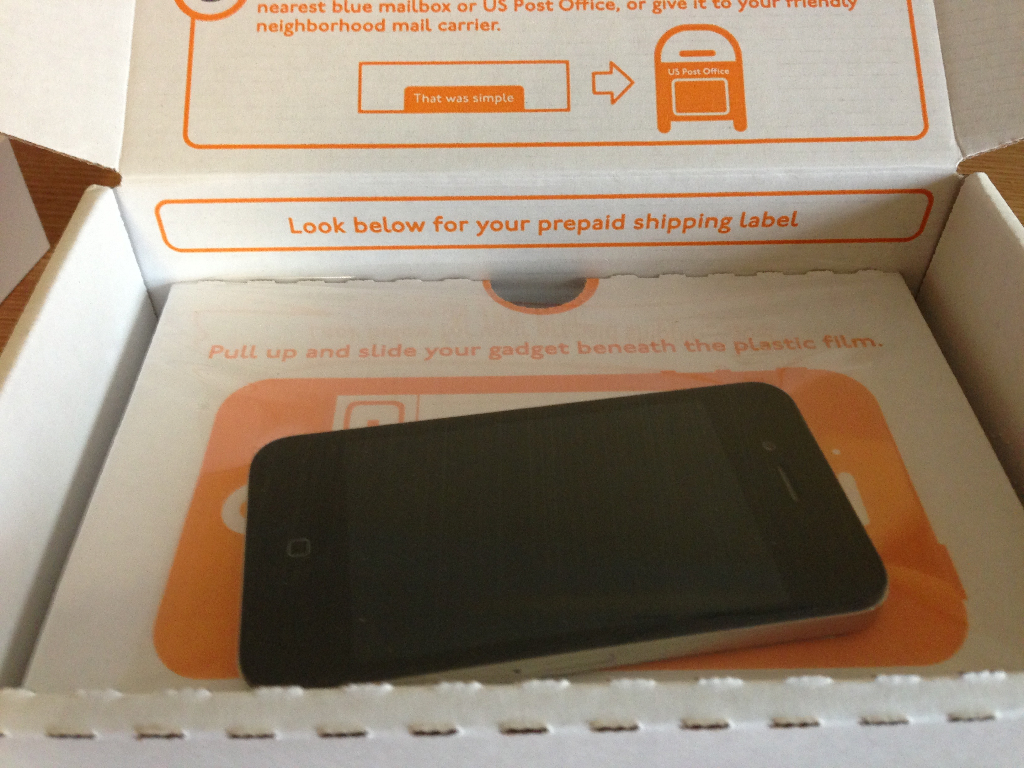 Online phone reseller Gazelle offers $410 for an unscratched 64GB iPhone X. And they pay cash. Sweet.
It takes 3-5 days for the prepackaged shipping box to come in the mail, 3-5 more days for your device to get to Gazelle, and another 3-5 days for them to send payment.
6. Verizon offers $450 off for trading in your old device and an additional $200 off adding a new line — but there's a catch.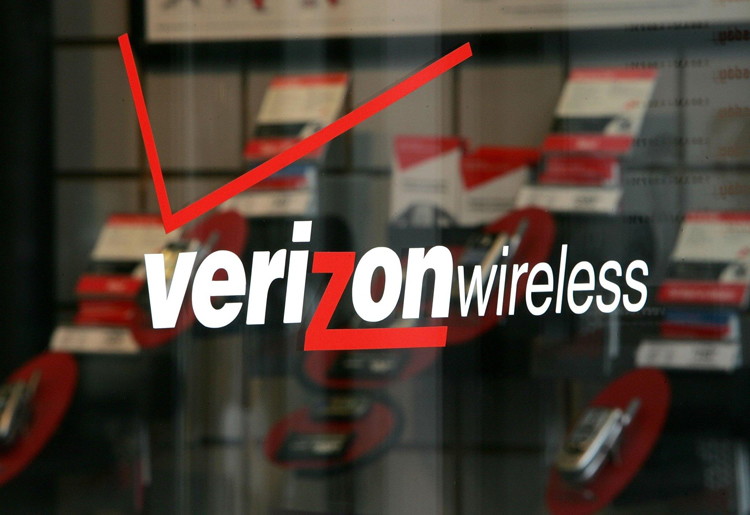 If you're looking for a Verizon iPhone offer, be prepared to trade in your old phone. The discount is applied to your account over 24 months (within 1-2 bill cycles).
That means the discount is spread out over time.
So instead of receiving an instant discount on a new iPhone, you'll get a $31.25 credit on your monthly bill for 24 months.
7. Get the new iPhone for almost free with AT&T when you buy another.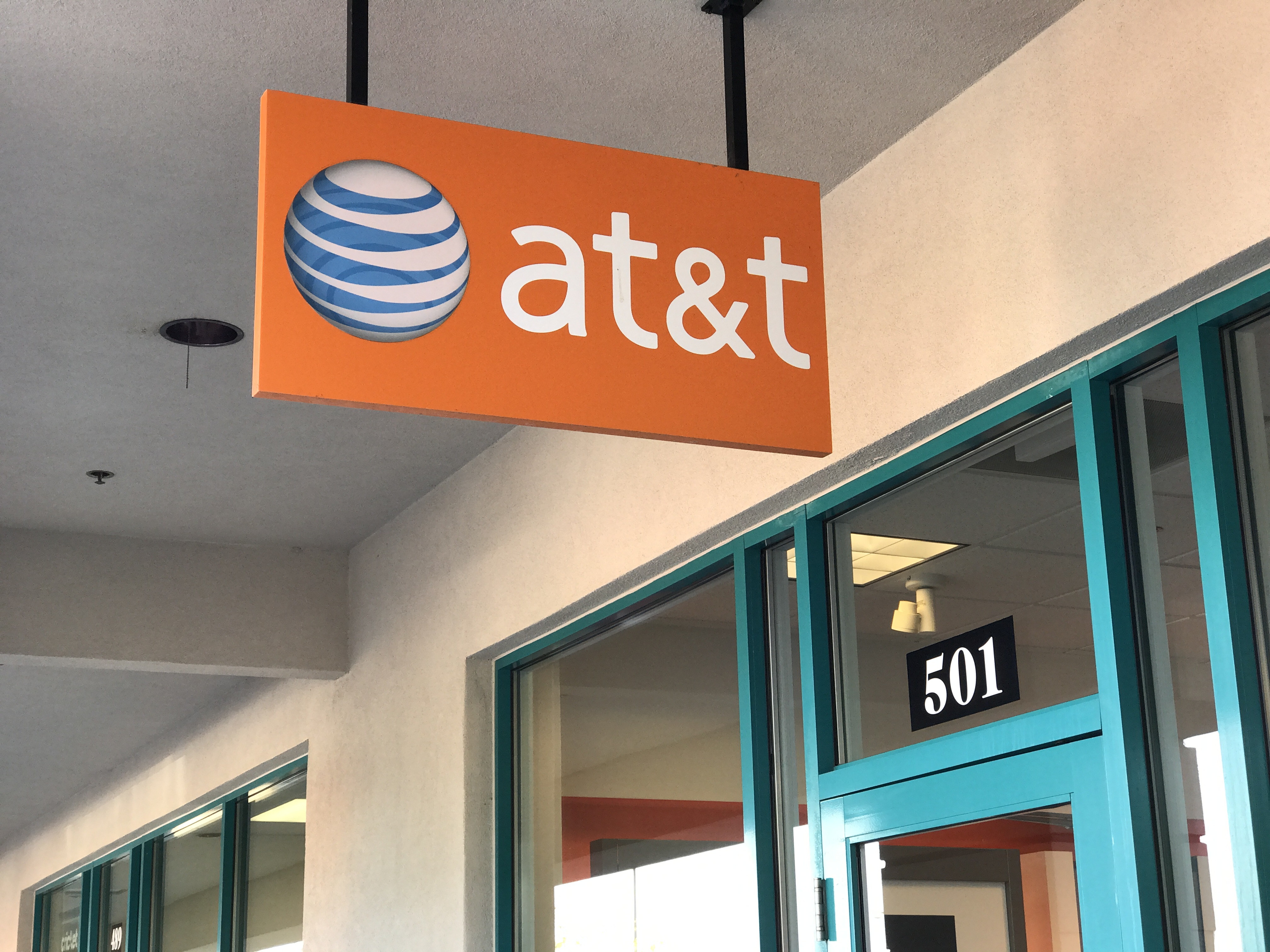 This AT&T iPhone offer is perfect if you're buying for two.
Contracts are a thing of the past, but carriers have found another way to rope you in — phone payment plans.
Buy one eligible smartphone and get up to $750 off on another when you add a new line and purchase both as part of a 0% APR 30-month payment plan.
You'll pay out of pocket for both iPhones and eventually get your money back through credits on your monthly statement.
Also keep in mind this means that if you get the most basic iPhone (around the $750 price range), you'll get it for free, but if you get a version with more bells and whistles (up to $1,449.99), you'll still only get $750 back.
8. Get up to 5% off with discount gift cards from Raise.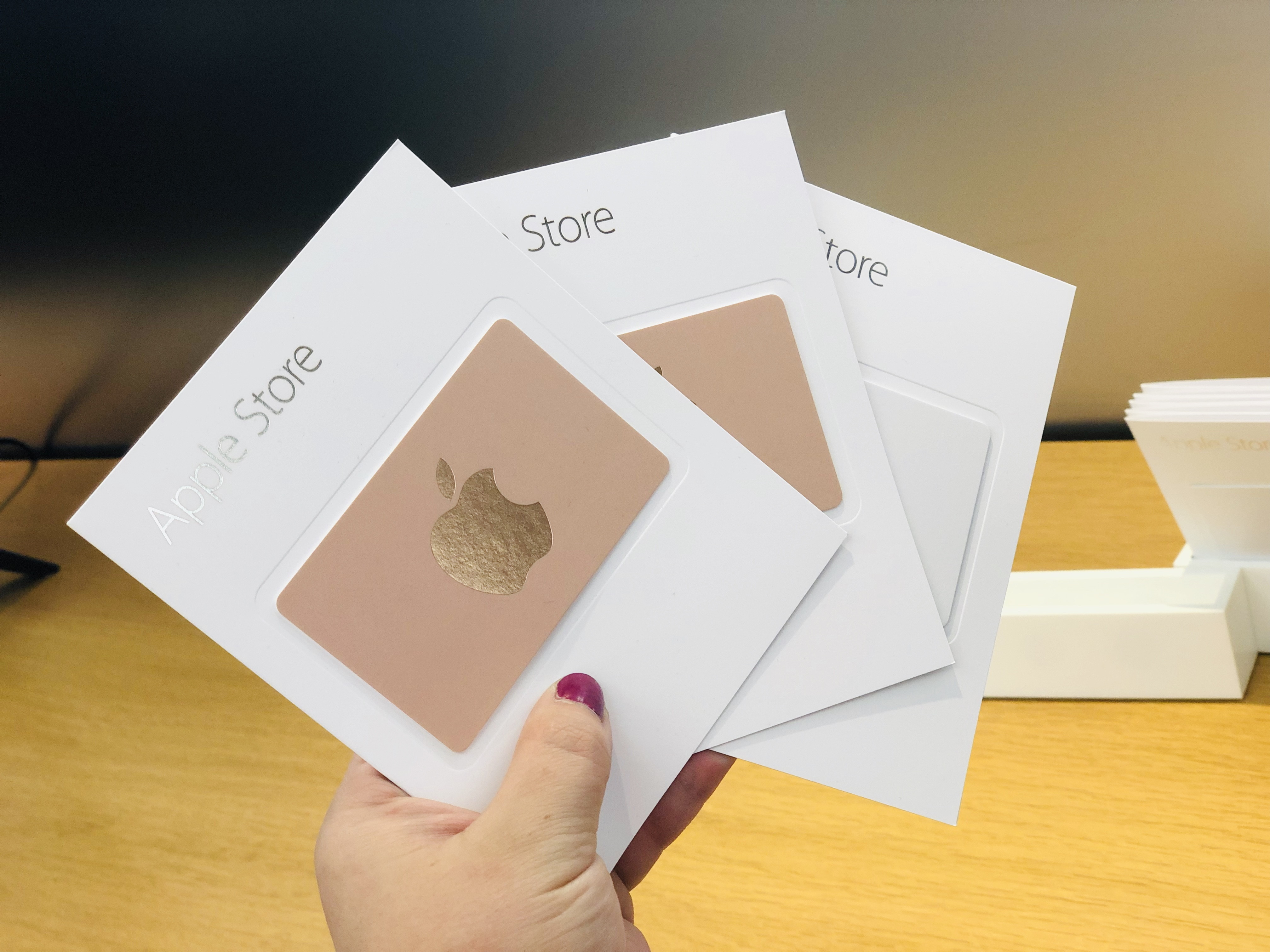 Browse Raise for discounted gift cards to the Apple Store, Best Buy, Target and Walmart, and then buy up as many as you can (for the store of your choice).
At Target, for example, you could get $211.75 off for trading in your old iPhone 8 and then pay for the rest with discounted gift cards.
TIP: If you can't find enough discounted gift cards, sign up for a Target REDcard and you'll get 5% off everything you buy at Target, including your new iPhone.
9. If you want to save the most, wait until next year for the best prices.
I know. . . that's brutal. We all want our stuff NOW. But hear me out.
Succumbing to the hype of the iPhone 11 release is like buying a brand new car. You'll get more bang for your buck if you can wait even one year.
In the days leading up to this year's iPhone announcements, carriers have been boasting new iPhone deals on older models.
And Apple consistently marks previous iPhone models down by $100-$150 just before the new model is released. So for example, if you're planning to buy last year's model (and not the new iPhone), wait until about a week before the new model is released for these savings.
If you can be patient (and resist being on the cutting edge), you'll save hundreds!
If you like this article, you're gonna love these:
Pumpkin Spice (and Fall) Have Arrived Early at Starbucks, Dunkin' & Panera
The Best Apple Black Friday Deals of 2018
Krazy Coupon Lady's Black Friday Deals Page