We're reader-supported and only partner with brands we trust. When you buy through links on our site we may receive a small commission at no extra cost to you. Learn More. Product prices and availability are accurate as of the date and time indicated and are subject to change.
Apple charges a premium for pretty much everything, so if you're looking to get Apple discounts on top products, it might take a little more research than you're used to. I'll show you how to save on Apple with shopping tips most people don't know about.
Did you know you can get free Apple gift cards when you buy certain products like a brand-new MacBook Pro? Yeah, it's true! You can save even more when you take advantage of Apple price "haggling" at the Apple store or opt to buy last year's model instead. We even have tips on how to save on services like Apple TV and Apple Music.
Before we get into the nitty-gritty details of uncovering hidden Apple discounts, download the Krazy Coupon Lady app to unlock money-saving deals, tips, and coupons. You can also text HACKS to 57299.
The Best Apple Discounts Available Now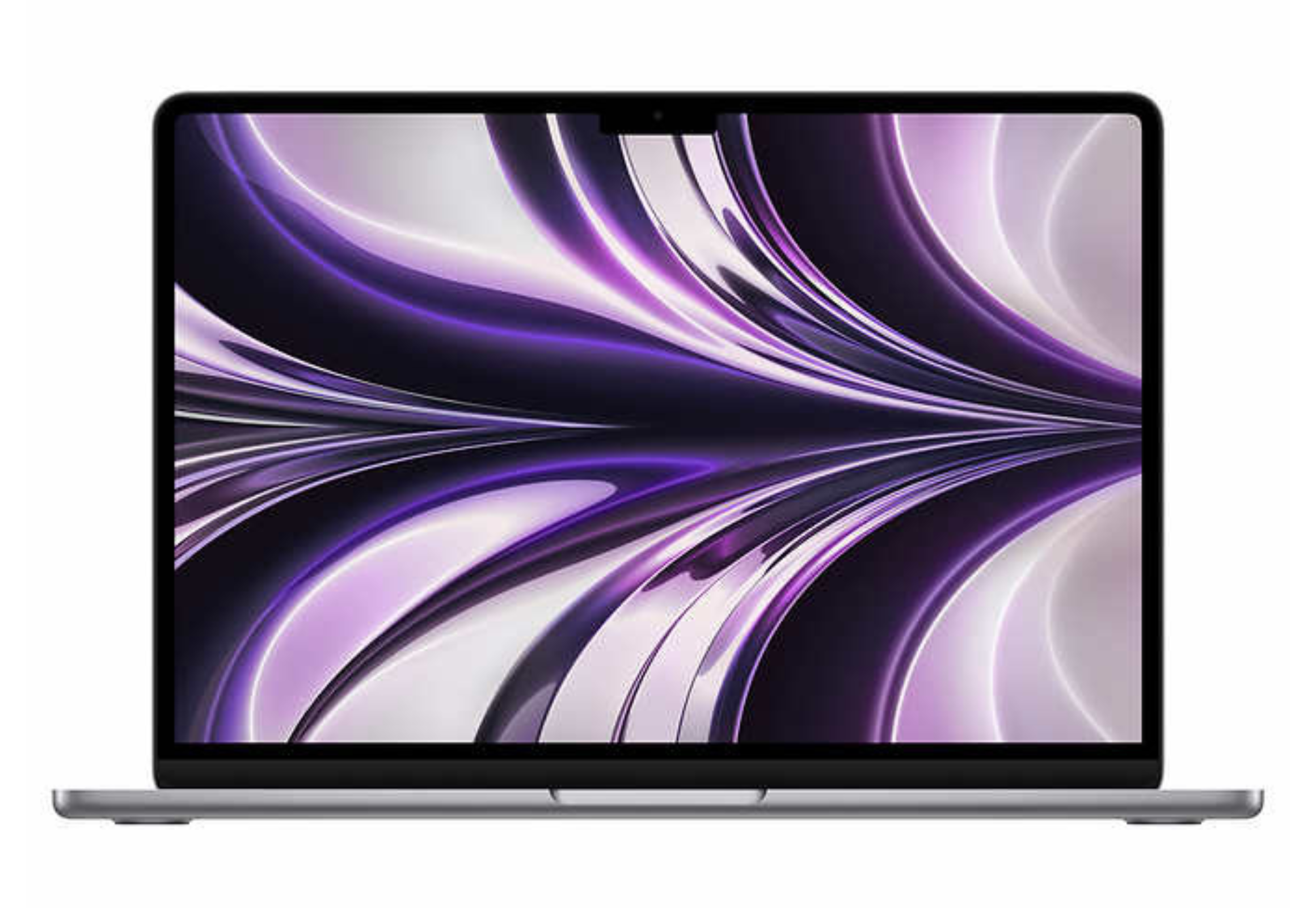 $899.99
$1049.99
(14% Off)
Buy 1, save $150, limit 2
1. Check MacRumors Buyer's Guides to see if you should buy now or wait for better Apple discounts later.
Apple follows a product release schedule, which directly influences the prices of both current- and older-generation Apple products.
If you're not keeping tabs on Apple's product calendar (and why would you be?), then check out MacRumors Buyer's Guides. They'll tell you if you should wait to buy a new iPhone or if you should grab it now.
Look for these colored tabs next to an item to determine if it's the right time to buy:
Gray: Neutral (not a bad buy now, but if you hold off, you may see a discount in the future)
Green: Buy Now
Yellow: Caution (wait to buy, as prices may drop on older versions)
Red: Don't Buy (item is going to be discontinued or replaced)
2. Does Apple price match? Not exactly, but they may 'price haggle' up to 10% at the Apple Store.
Whenever I use the term "price match," I mean that a store will match another store's price to keep your business and prevent you from shopping at the competitor's store. Apple doesn't "price match" in a traditional sense, but they will "price haggle" a little.
Here's how it works: If you find an Apple product at Target, Walmart, or Best Buy that's cheaper than it is at the Apple store, show an Apple associate the lower price. Apple will knock up to 10% off their retail price in an attempt to get closer to the competitor's price. (Don't believe me? Check out this Reddit thread.) They won't "price haggle" with Costco or Amazon, though.
The downside is that while Apple will give you up to 10% off their own list price, they won't match the competitor's price AND give a 10% discount like some other retailers will. They just throw you a disinterested crumb. But a crumb is better than nothing, I always say.
So if you're looking at a MacBook Pro at the Apple store that sells for $1,799, and you find the identical model at Best Buy on sale for $1,499, Apple will give you 10% off $1,799, bringing the price down to $1,620. Still not as good as the Best Buy price, though.
3. You'll see the biggest Apple discounts during Black Friday and Cyber Monday.
Stores like Walmart, Costco, Target, Best Buy, and even Amazon offer older-generation iPhones and iPads for a discount when the latest-generation Apple products hit the shelves.
Look for the best deals in November during Black Friday and Cyber Monday sales.
During past sales, I've seen gift cards with an iPhone purchase (at Walmart), 24% savings on iPads and $200 gift cards with an iPhone X Pro Max purchase (at Target), and up to 23% savings on an iPad Pro (at Best Buy).
TIP: To make it easy to shop, we've rounded up all the best iPhone Black Friday deals, iPad Black Friday deals, and Apple Black Friday deals.
4. Trade in your old Apple device for credit toward a new one.
Apple's trade-in program gives you credit toward a new Apple purchase when you trade in your old device, or you can take the credit in the form of an Apple gift card. The only downside with Apple trade-ins is that the value doesn't go up if you turn in a model with higher storage capacity than the standard issue.
Current Trade-In Values (as of June 2023):
iPhone 13 Pro Max: up to $630
iPhone 13 Pro: up to $530
iPhone 13: up to $400
iPhone 13 Mini: up to $330
iPhone 12 Pro Max: up to $440
iPhone 12 Pro: up to $350
iPhone 12: up to $300
iPhone 12 Mini: up to $220
iPhone 11 Pro Max: up to $280
iPhone 11 Pro: up to $240
iPhone 11: up to $200
iPhone XS Max: up to $200
iPhone XS: up to $160
iPhone XR: up to $150
iPhone X: up to $130
iPhone 8 Plus: up to $100
iPhone SE (2nd generation): up to $90
iPhone 8: up to $75
iPhone 7 Plus: up to $60
iPhone 7: up to $40
If you want to trade in a laptop, desktop, iPad, or Apple Watch, just select your device from a list to see how much you can expect to receive. Heck, Apple will even give you money for an old Android phone.
TIP: It pays to get a few quotes before you commit to using Apple's trade-in program. You may get a higher value by going through your mobile carrier, GameStop, Target, or even Amazon. For example, I got very different quotes when I considered trading in an iPhone 12 Mini (256 GB) with Amazon ($291), GameStop ($230 in a Visa Prepaid Card), Apple ($211), AT&T ($180), and T-Mobile ($155).
5. Bookmark our Apple deals page to keep track of all the latest Apple discounts.
While this article is a good place for evergreen ways to save, if you want the most up-to-date info, be sure to regularly check our Apple deals landing page. Our team is constantly tracking prices and keeping an eye out for new discounts across tons of retailers. As soon as an Apple product or streaming service goes on sale or hits a new all-time low price, we'll be updating our Apple deals page.
6. Get a free trial of Apple TV+ (worth $21) when you buy a new Apple product.
You'll get three free months of Apple TV+ when you buy an eligible Apple product — the list of qualifying products includes iPhones, iPads, Apple TVs, and Macs. That comes out to a total of almost $21 in savings (Apple TV+ streaming service is $6.99/mo). Check your eligibility to see if you qualify.
TIP: Want a free Apple TV+ subscription, but don't necessarily want to buy a whole Mac — discount or no — to get one? Here's where you can get a free 7-day subscription to Apple TV+. No device purchase required.
7. Grab free gift cards during Apple back-to-school promotions.
Students can scoop up Apple freebies when they buy an eligible item, like an iPad or Mac computer, during the back-to-school shopping season. This year's back-to-school bonus was a free $150 Apple gift card with the purchase of a Mac or a free $100 Apple gift card with the purchase of any iPad. Be sure to shop the Apple student discount prices on their website, too.
Special thanks to Krazy Coupon Lady reader Dylan for this tip!
8. If you're a student or a teacher, you're eligible for special Apple discounts to save around 10%.
Teachers, faculty, and staff of all grade levels (including homeschool teachers), plus college students and their parents, can take advantage of the Apple student discount to save around 10%.
To browse all the discounts, shop through the online Apple Education store. Apple says to be prepared to present proof that you qualify (like a transcript) when you're checking out online, and you'll need to show proof when shopping in-store.
Here's a recent deal I found in the Apple Education store:
You may even be able to take advantage of this discount as an alumnus of your college or trade school if you shop through your alma mater's portal!
TIP: Active duty military can get a 10% off Apple military discount, too. A 10% off Apple veteran discount also applies.
9. Save 40% on Apple Music if you're a college student.
To get this deal, you'll just need to verify your student status online. Follow the steps on the Apple website to lock in savings of 40% on your Apple Music subscription (you'll pay $5.99 rather than $9.99).
Plus, for a limited time, you can enjoy Apple TV+ (regularly $6.99/month) for free with a new Apple Music subscription.
TIP: Learn how to get free Beats headphones with your Apple Music student discount.
10. Buy refurbished Apple products at Apple.com and save up to 16%.
Apple Certified Refurbished products have already been used by someone, but when you buy them directly from Apple.com, they're tested and certified with a one-year warranty.
In theory, a refurb could end up being more reliable than a brand-new product because it's been exposed to extra testing, making that refurb discount a really great bargain.
Here are some recent deals I found on their site:
TIP: You can also find Apple discounts when you buy certified refurbished electronics through Walmart Restored.
11. Look for deals on iPads, MacBooks, and more at Apple Insider to save up to 33%.
You can get Apple discounts of up to 33% off when you shop the deals section on Apple Insider. The site has been around since 1997 and features coupons for new Apple devices offered by third-party sellers. Many come with Apple Care guarantees.
When you find a discount, check our Apple deals page to see if we found a better one.
12. Use your Target RedCard and save 5% on Apple products.
Create your own discount anytime when you use your Target RedCard to buy Apple products. Target sells all the hot items like iPhones, iPads, Apple Watches, and Apple TVs. And when you pay with a RedCard, you'll shave 5% off the price.
TIP: We put together a handy guide to everything you need to know about the Target RedCard.
13. Skip sales tax when you shop for an Apple computer during tax-free weekends and save up to 7%.
Thanks to KCL reader Dylan for this tip! Shop for your Apple computer or laptop during your state's tax-free holiday to save some bucks. If you're lucky enough to live in an area that has a back-to-school tax-free weekend, absolutely take advantage of the savings.
Certain states will exempt you from sales tax for purchases up to a certain dollar amount. For example, shoppers in Tennessee won't pay sales tax on eligible purchases up to $1,500 during their tax-free weekend. But with Tennessee's sales tax rate of 7%, that'd still be $105 in savings back in your pocket!
Check to see what your state offers with our guide to back-to-school tax-free weekends.
14. Get 3% cash back when you use your Apple Card to buy Apple products.
The 3% cash back is yours for all Apple products that you buy with your Apple Card, and you'll get 1% – 3% cash back at non-Apple retailers.
15. Use the Apple government discount to save up to 6%.
The discounts aren't too shocking through Apple's government store, but they're still worthwhile. You can get discounts whether you're a contractor or employee (current or retired) of the federal, local, or state government.
Here's a deal I found recently on the MacBook Air, which comes out to a 6% savings: