Collectors have been eagerly awaiting the return of the Squishmallow advent calendar, and now it's finally back. The countdown features 24 mini Christmas Squishes, some of which will likely be rare Squishmallows. And given the popularity of Squishmallow merch, we think you'll want to pounce as soon as you find them in stock again. (Because yes, this calendar has already sold out once since it made its reappearance in early September!).
But just because it's a hot item doesn't mean you have to pay full price. Instead, I'm sharing my advice as a fellow Squish collector for getting the Squishmallow advent calendar for the lowest price possible. I'll explain which sales to shop, compare prices across retailers, and share tips for getting a good deal on advent calendars.
For more smart shopping tips and savings hacks, download the KCL app or text HACKS to 57299.
Where can I find the Squishmallow advent calendar?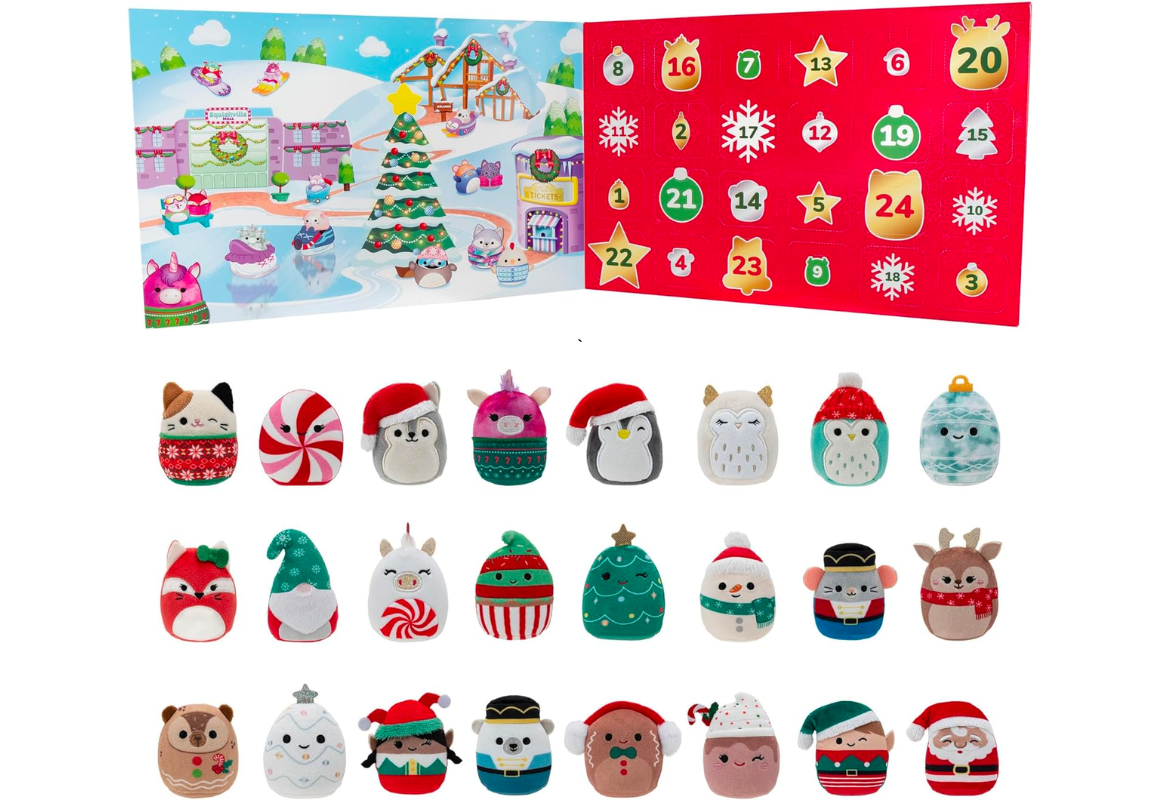 PRICE SUMMARY
$2.70 per day, before sales. In and out of stock
Year after year, the Squishmallow calendar has had the same selection of 24 cuties at the same retailers. Currently, the calendar is listed on Amazon and Target, both for $64.99. However, neither has the item in stock as of publication.
We predict a restock next week during holiday shopping season.
We predict that Costco and Sam's Club will get this item in stock as we get closer to the holiday season. And, if the pricing is anything like the Bonne Maman advent calendar, we think they'll sell it for cheaper than the standard list price.
RELATED: New Bluey Advent Calendar Is Fully in Stock on Amazon!
How to Save on the Squishmallow Advent Calendar
1. We're not holding our breath for any major sales — yet.
Because this item has been out of stock for a while and it's already hard to get your hands on, we doubt that this will go on major discount. At least not anytime soon. You're more inclined to find advent calendar sales right after the holidays or during the summer.
2. Small discounts like the Target RedCard could be your best bet.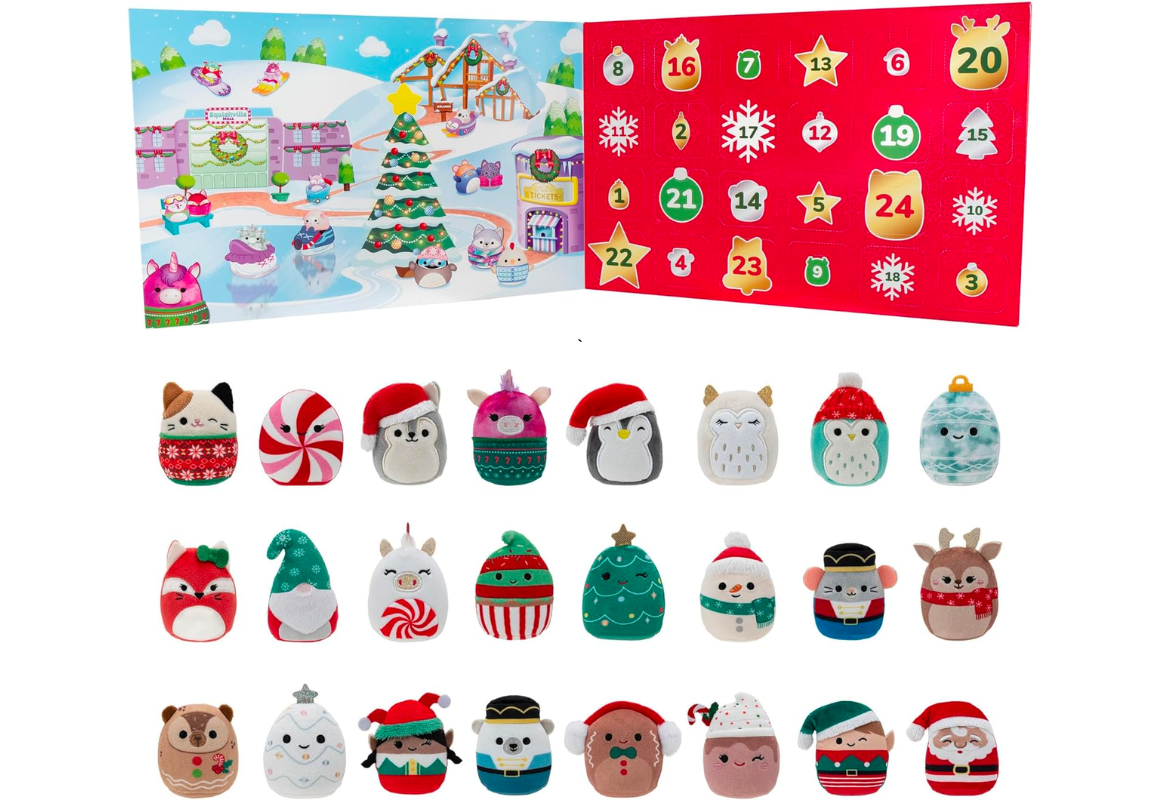 Squishmallows' Squishville 2" Holiday Calendar Plush
As low as
$21.74
$64.99
(67% Off)
MOBILE COUPONS NEEDED
5% off - Target RedCard Savings
PRICE SUMMARY
$2.70 per day, before sales. In and out of stock
If you've got a
Target RedCard
you can use that extra 5% discount on the Squishmallow advent calendar. Plus, Target is currently running a promotion for
new RedCard holders
. if you open a RedCard Reloadable Account and spend $40 through Oct. 14, you can get a $40 credit. So basically, you get $40 free. That brings the price all the way down to $21.74, or 67% off.
3. If stock becomes available, remember that Target will price match.
Target prides themselves in offering the lowest prices on an item. This includes when Amazon might knock down its price on any item, like the Squishmallow advent calendar. So if this restocks for Prime Day and goes on sale, and you see the calendar in stock at Target, you could show a Target employee the Amazon listing and they'll honor the price match.
RELATED: Your Ultimate Target Price Match Policy Guide
4. Clever parents are justifying the cost by turning the Squishmallows into tree ornaments.
Pictured above are actual Squishmallow ornaments from Costco, which you can start finding in stores now. But if you have trouble finding them at your store, you can either sew or pin a ribbon or twine loop to the top of the Squishmallow plush to instantly turn it into an ornament.
RELATED: Costco Holiday Toy Deals Are Already Arriving — Here's When To Pounce
5. It doesn't hurt to check for discounts during Black Friday.
While the price of this calendar has been relatively stable since last year, we know that October Prime Day aka Prime Big Deal Days, has great deals on toys. The sale event is officially slated for Oct. 10 and Oct. 11. It'll basically be a sneak peek for early Black Friday deals. So we anticipate a few sales on holiday goodies like seasonal decorations and advent calendars. We also expect that Amazon will restock a lot of in-demand holiday goods, including the Squishmallow advent calendar.
RELATED: Amazon Prime 'Big Deal Days': Everything We Know, How to Prepare
6. Avoid resale sites like Mercari or Ebay.
It seems like a no-brainer, but I know how tempting it can be to shell out extra money for some limited-edition collectibles. That said, some of the prices on resale sites are just unconscionable. I mean seriously, $145? That's an upcharge of $80 or 123%. As much as I love Squishmallows, it's not worth that much of an upcharge. I'd buy a variety pack of Squishmallow clips and package them up myself before spending that much.