We're reader-supported and only partner with brands we trust. When you buy through links on our site we may receive a small commission at no extra cost to you. Learn More. Product prices and availability are accurate as of the date and time indicated and are subject to change.
For all the Disney lovers out there, Aldi has become an unexpected treasure trove of their merchandise — all at a discounted price. From character sneakers to Disney Squishmallows, toys, and accessories, Aldi might be making dreams come true for budget-conscious Disney fans like me. During the holidays, you can even find Disney Aldi advent calendars. But in true Aldi Finds fashion, you have to be quick when you see these items pop up on the shelf. Thankfully, we get a heads-up each week with the release of the Aldi Weekly Ad, so we know exactly what is to come.
If you're looking to add a touch of the Disney magic to your life (at a grocery store, of all places!), be sure to check out these Disney finds at Aldi.
For more smart shopping tips and savings hacks, text HACKS to 57299.
Latest Disney Aldi Finds: 100-Piece Activity Sets
With the Sept. 13 – 19 weekly ad, Aldi released licensed activity sets themed for Paw Patrol, Gabby's Doll House, Spidey-Verse, and Disney's 100th Anniversary. Each set includes 12 crayons, 14 markers, 10 watercolor paints with a tray, two stencils, a paintbrush, sticker sheets, an art pad, and even two wearable paper masks.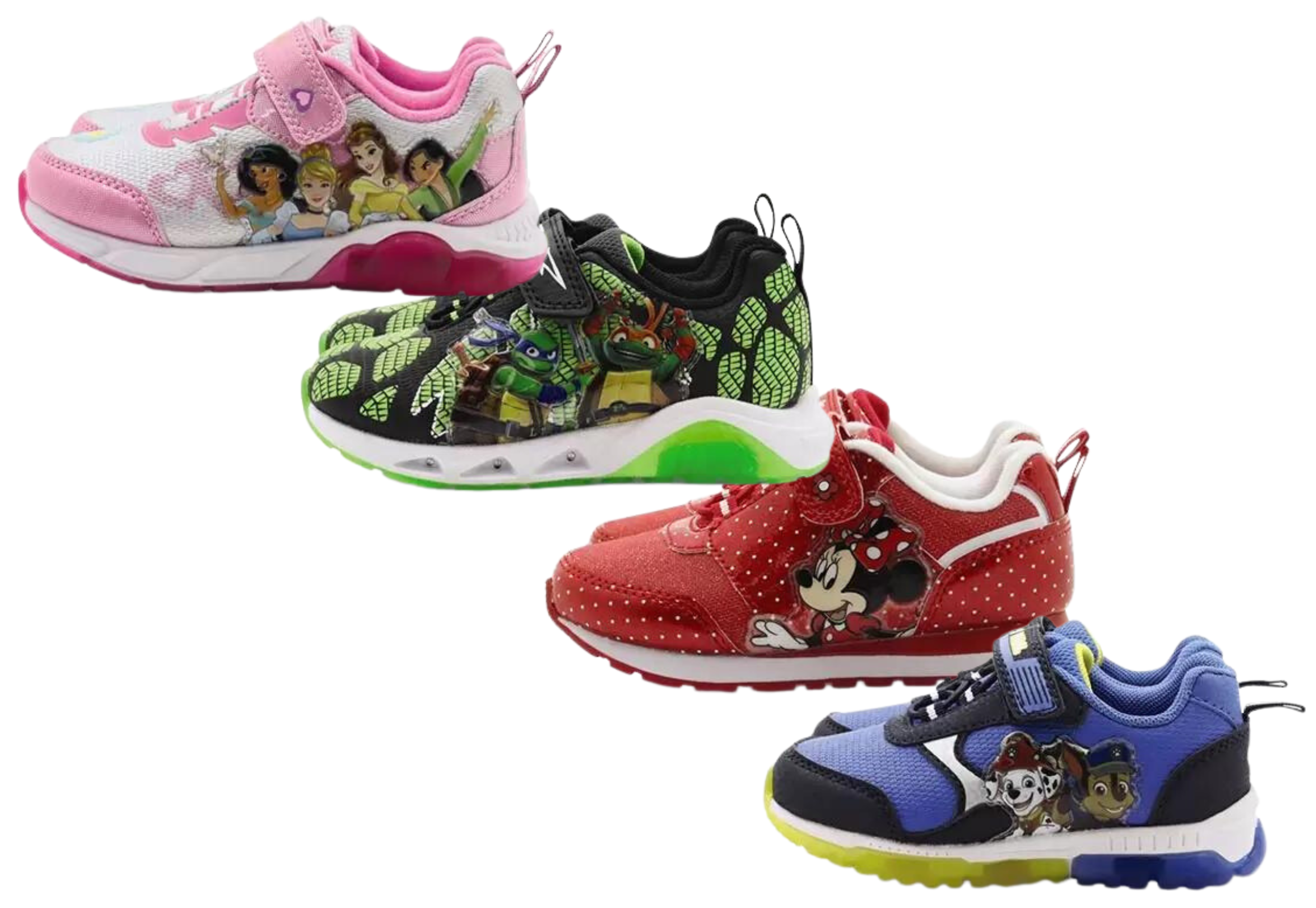 Disney Children's Character Atheletic Shoes
Will Aldi restock this Disney merchandise?
Aldi doesn't restock their items, so if you're looking to snag anything Disney-related, be sure to head to your store as soon as you can on release day.
How to make sure you don't miss out on the Disney finds:
If you're eager to get your hands on the latest Disney merch, here are a few shopping tips to help you make the most of your visit.
Keep an eye on the Aldi weekly ad to stay updated on their new merchandise releases.
Be Early: Aldi's Disney merchandise tends to sell out quickly due to high demand. Arriving early ensures you have a better chance of finding your favorite items before they fly off the shelves.
Look for Aldi's Disney character sneakers to hit the shelves each May.
If you're a Disney fan who loves to flaunt your favorite characters on your feet, then listen up. In May 2023, Aldi offered a collection of ladies' Disney character sneakers priced at an incredible $14.99.
These trendy and comfortable shoes featured Mickey Mouse (and Mickey's head). The sneakers sold out within a few days of the release, with some stores selling out the very same day. We're hoping with how popular their first launch was, we'll see them again soon (and in kids' sizes, too).
Find Disney toys for cheap at Aldi.
Disney merch goes way beyond just shoes at Aldi. You can find everything from Squishmallows featuring the Sanderson Sisters and classic Disney Princesses to Little People Fisher-Price Disney Princess & Friend Sets and even Disney advent calendars. These goodies aren't just awesome additions to your Disney collection, but they also make fun gifts for your friends and family.
Prior Disney Finds at Aldi:
Here are the prior Disney items we've found in stores. We were lucky to see the Disney advent calendars in both 2021 and 2022, so we can expect to see them again in 2023. Hopefully, we'll see the Halloween Squishmallows again in 2023, as well as a return of the viral Disney sneakers.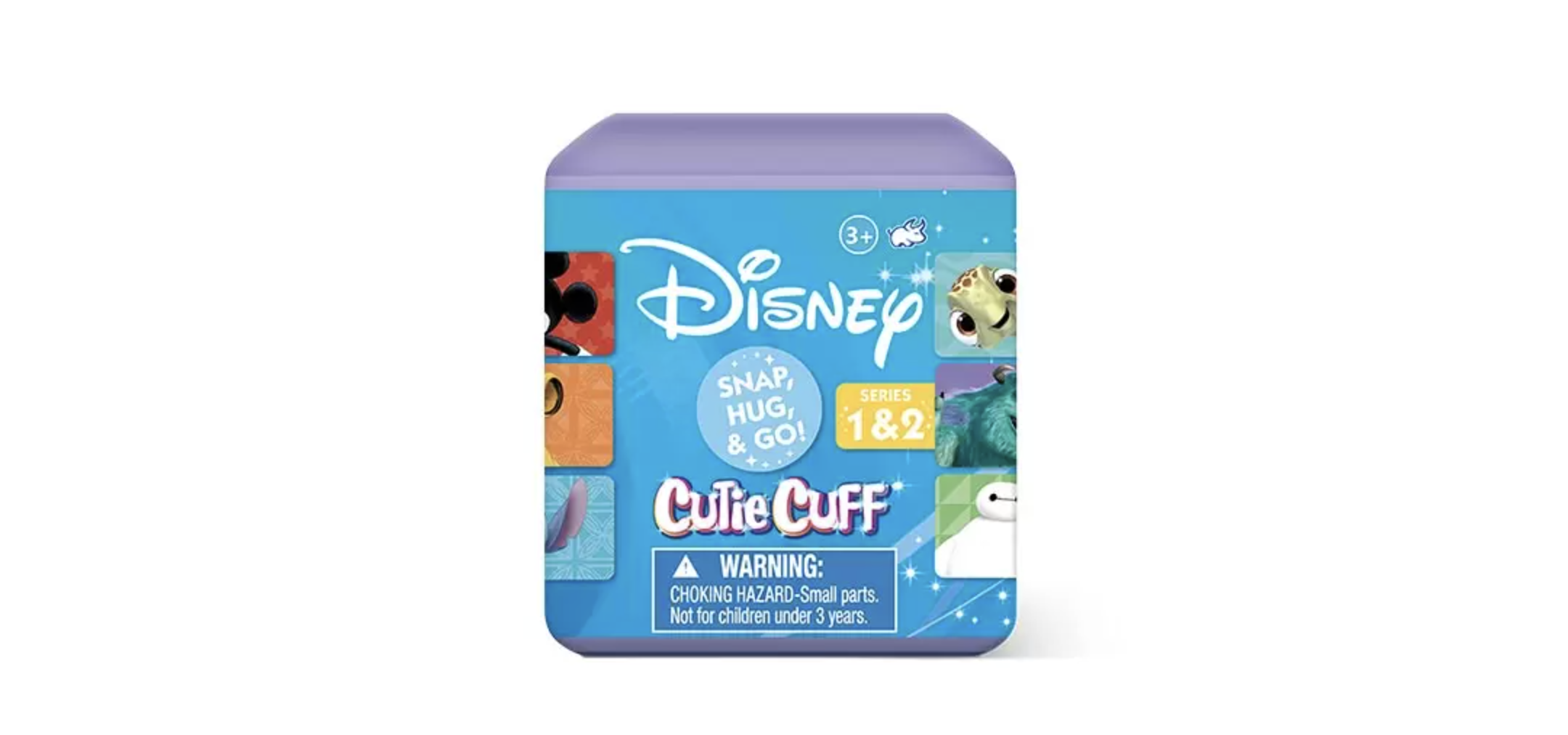 Compare Disney Cutie Cuffs, $7.99 at Target In-Store Only
Ladies' Disney Character Court Sneakers
Little People Fisher-Price Disney Princess & Friend Set
PRICE SUMMARY
Included: Moana & Pua, Rapunzel & Pascal, Belle & Mrs. Potts, Tiana & Naveen, and Snow White & Dopey
Disney Squishmallow 10-Inch
PRICE SUMMARY
Included: Woody, Elsa, Olaf, Minnie, Belle, Rapunzel, Stitch, Donald, and Dumbo
Disney Halloween Squishmallow 10-Inch
PRICE SUMMARY
Included: Sanderson Sisters & The Nightmare Before Christmas Squad
Disney or Marvel Book Advent Calendar
Disney Mickey Mouse Chicken Nuggets, 24 oz
When does the new Aldi weekly ad come out?
The new Aldi weekly ad typically comes out every Wednesday, with sale prices valid through the following Tuesday. However, some Aldi locations release a new ad on Sundays, with deals lasting through the following Saturday. Either way, you can always get a sneak peek of the upcoming Aldi Finds for the next week.