Are you planning to shop at Victoria's Secret soon? Looking for Victoria's Secret coupons? Want to navigate their semi-annual sale or maybe you're wondering if the Victoria's Secret Angel card is worth it?
How about learning the ins and outs of Black Friday at Victoria's Secret?
Read this and never pay full price at Victoria's Secret again.
1. During Black Friday at Victoria's Secret, look for gifts with purchase offers to add on some freebies.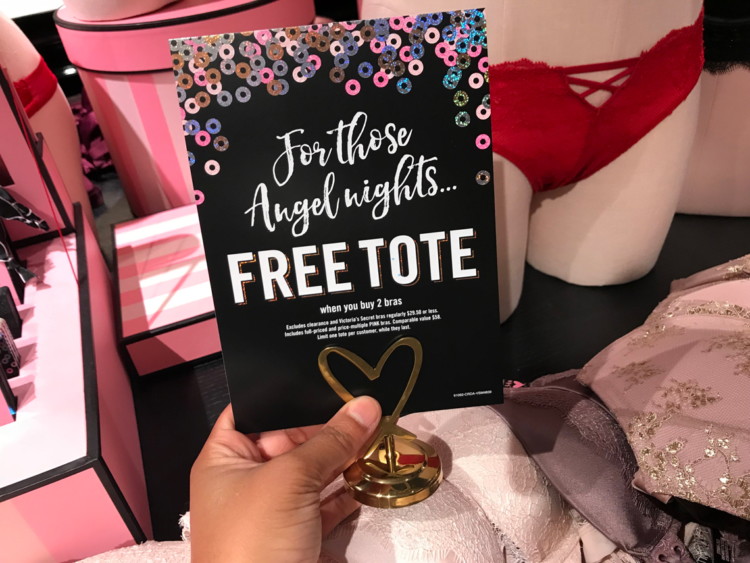 Last year during Black Friday, Victoria's Secret offered free slippers with the purchase of select sleepwear and a free tote bag with a purchase of $75 or more. These freebies are stackable, too, so you can grab both the tote bag and the slippers! Plus, Angel cardholders had first dibs on the free tote bags!
Download the KCL app to find out when the deals start rolling in.
2. Get a free bra fitting anytime you go into Victoria's Secret — you don't have to buy a thing.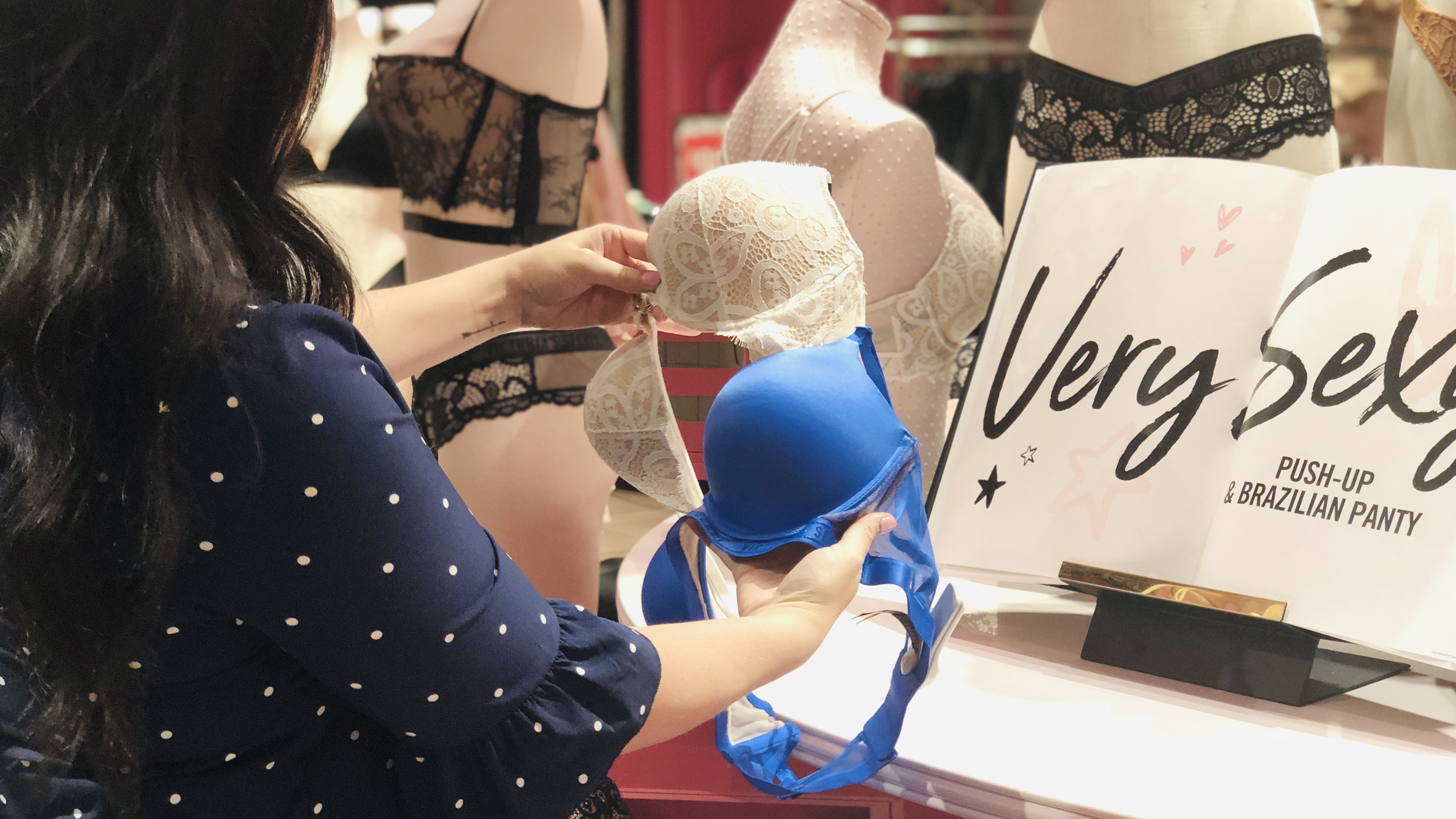 Bra fittings are common at VS. Most of the staff are trained on how to do it. It's totally easy — they can even do it right there on the sales floor.
3. Get a free panty with purchase when you download the VS app.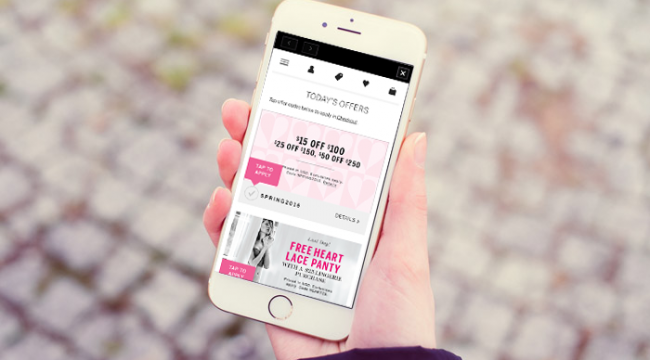 The special offer for downloading the free Victoria's Secret app is a free panty with purchase. They also run similar promos for those with the app every few months.
Another good reason to have the app? You'll have access to all the latest coupons and promo codes while you're out and about so you know you're getting the best deal.
4. Then download the PINK Nation app for a new offer every month and a birthday freebie!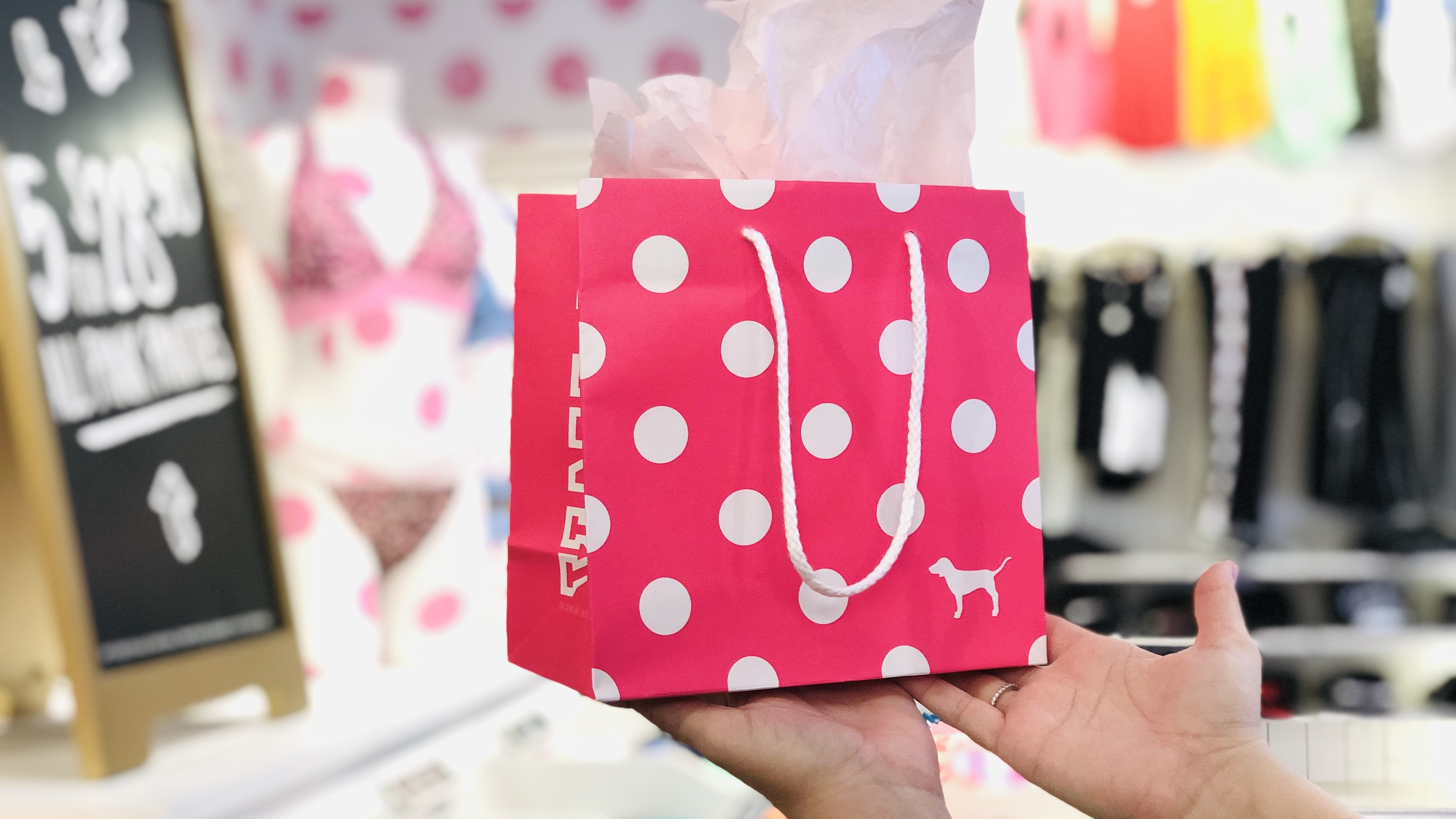 PINK Nation is a completely free rewards program that sends members a free panty (with a PINK purchase) on sign-up, exclusive offers, member-only event invites and early access to new promotions.
Usually, if you receive a PINK coupon, the store will let you use it on regular Victoria's Secret items. Why? Because not everyone fits into PINK products and they understand that!
5. Use free Victoria's Secret rewards to pay for panties.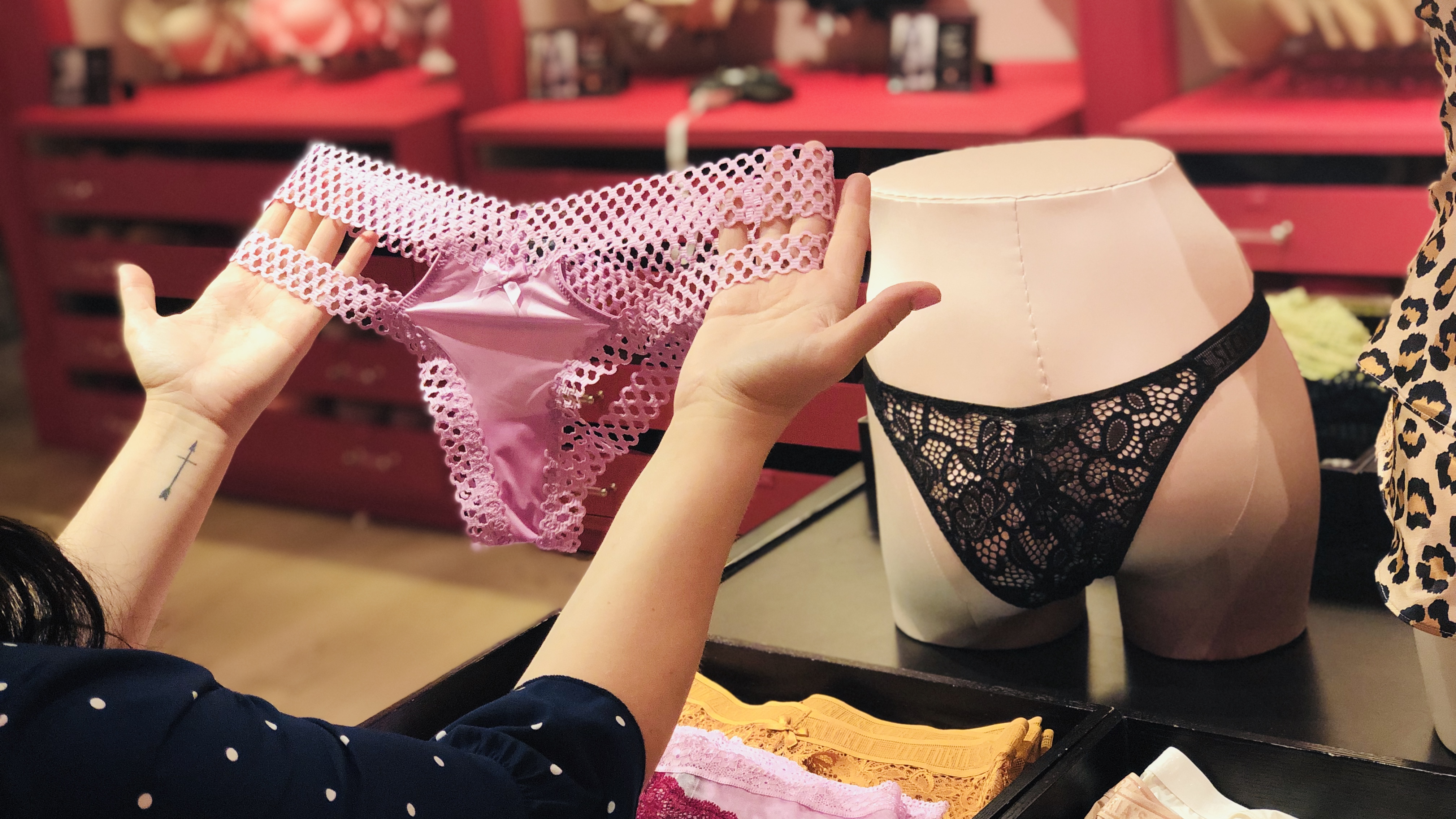 Panty freebies used to be a regular offering. But now, it's a "free panty" coupon and isn't usually valid online.
Where you'll find them:
Email/App Sign-up – These are typically a free panty with purchase. You'll earn them by signing up for the newsletter or downloading the VS or Pink Nation apps.
Monthly Promotions – You'll almost always receive a monthly "free with purchase" coupon in your inbox. For example, a free "Body by Victoria" panty with any purchase.
6. Always give your email when you shop in store — the more you shop, the more Victoria's Secret coupons and freebies you'll get.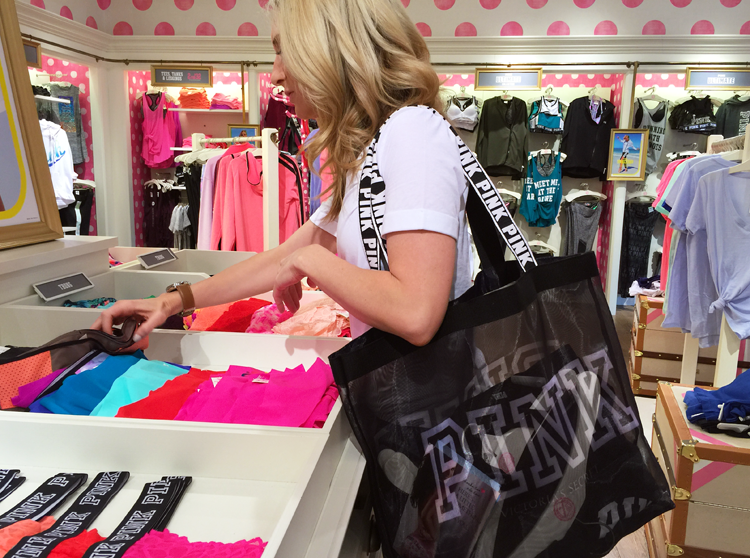 Victoria's Secret tracks how much you shop and spend and they reward you for it!
By signing up for Victoria's Secret emails, you'll stay up on current sales and promotions if you're not visiting the site daily.
Just a forewarning, I tend to receive about 2-3 emails from them per day. If that sounds too overwhelming, consider having a separate email account where you can send all promotional offers from multiple retailers.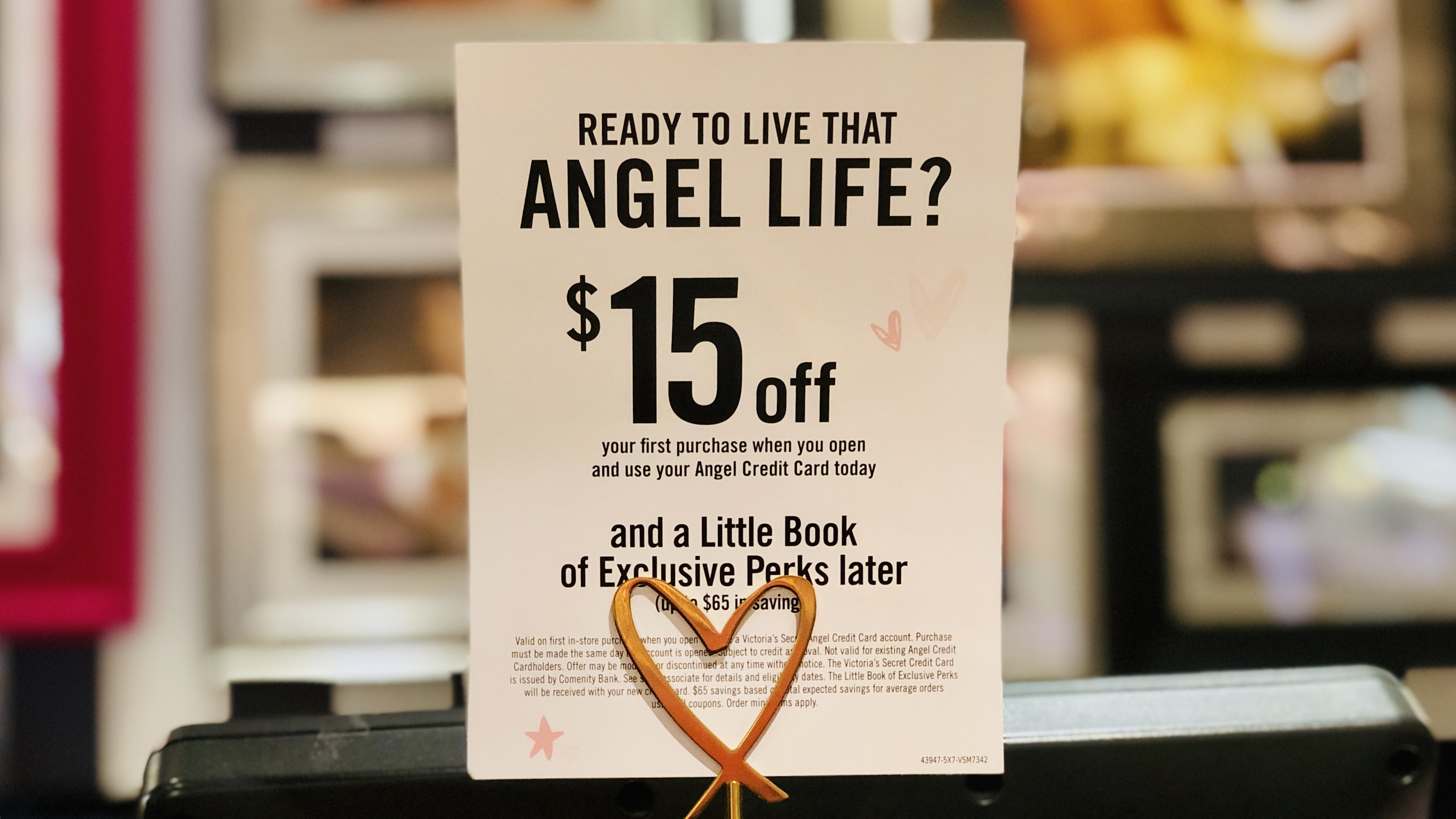 If you use your Angel card and then pay it off that same day (either in store or online) you'll receive double rewards points. The more points you earn, the more freebies and coupons you'll get for things like free panties or $15.00 off any purchase.
The benefits of owning an Angel credit card are pretty good compared to other brand-loyal cards.
As a member, you'll get:
Early access to the Semi-Annual Sale.
Free shipping on any order that includes a bra.
A free birthday gift which is typically $10 – $15.00 off any purchase.
A $10 – $15.00 reward for every $250.00 spent.
Triple point days to earn your $10 – $15.00 reward faster.
Triple points on all bra purchases.
The bad part? An APR at 24.99%. Bleh. If you do sign up for the card then you should plan to pay the balance off every month.
8. Watch for 10/$35 Victoria's Secret panties on Black Friday!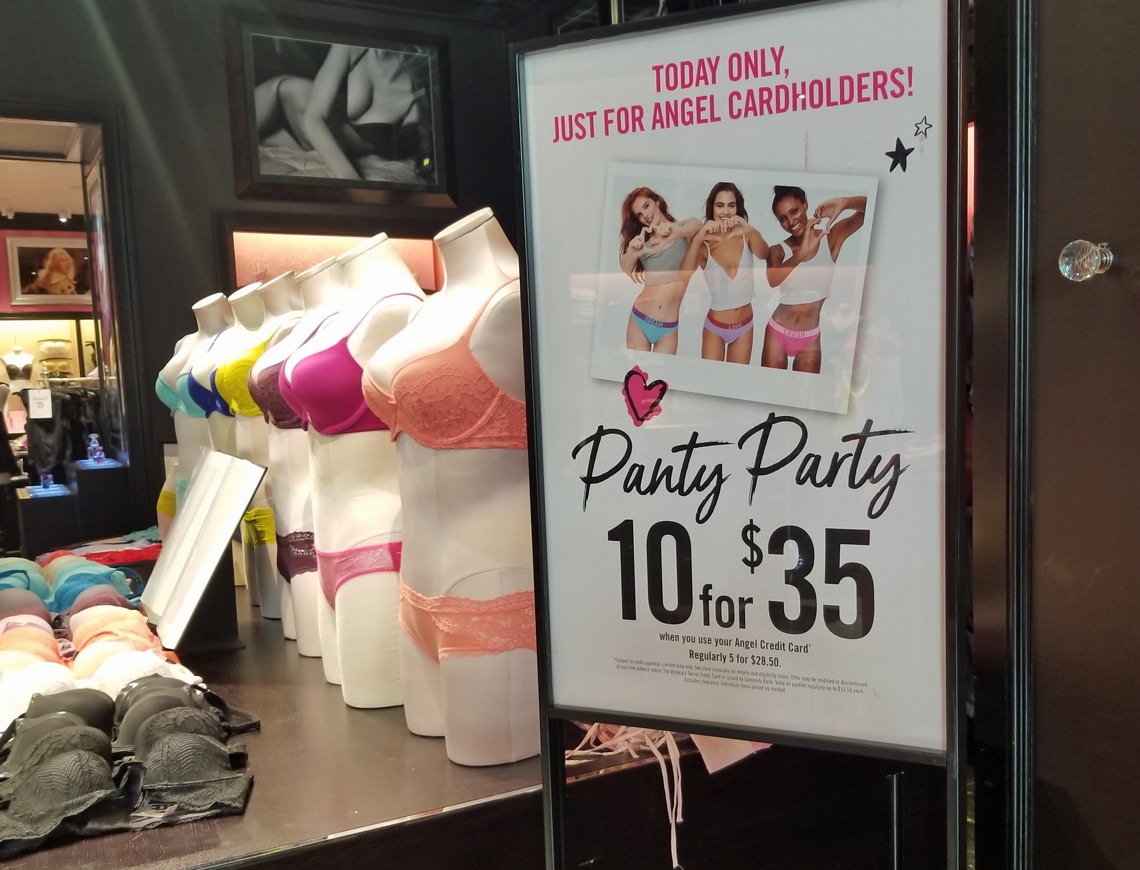 This is a deal we've seen the last couple of years and it's a good one! This makes panties just $3.50 each, which is less than Semi-Annual Sale prices! If it happens then stock up.
9. Stack multiple freebies in a single transaction.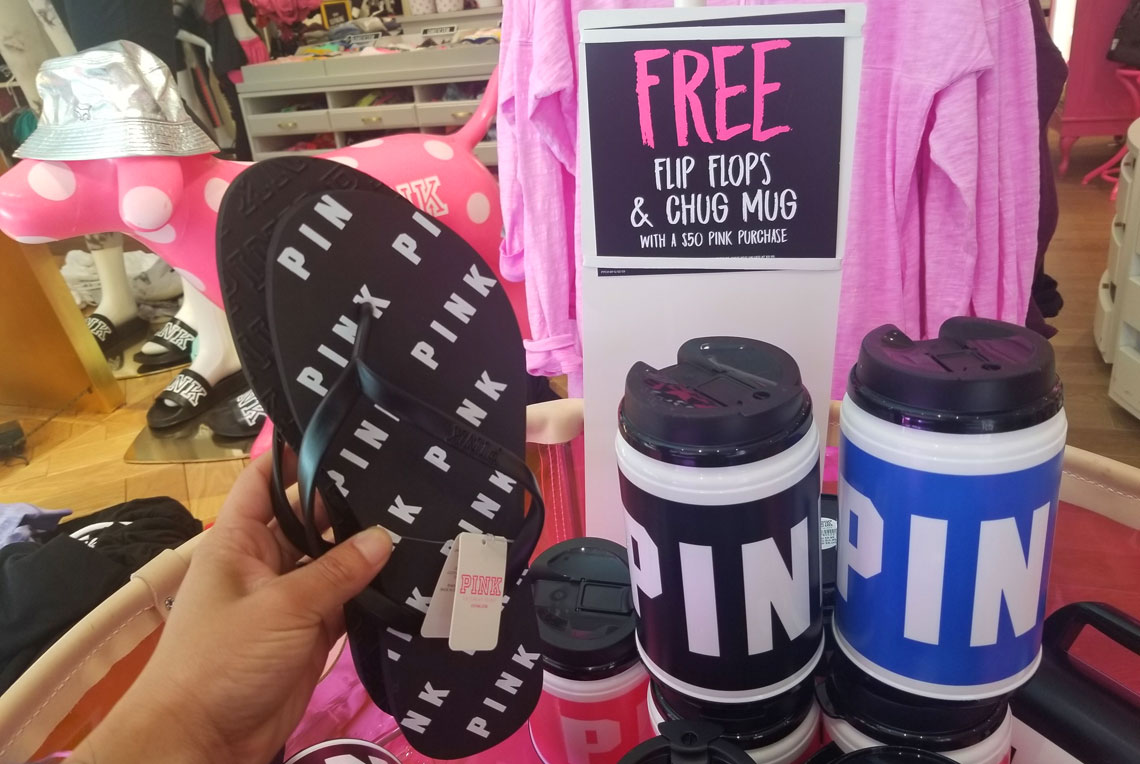 If you find an opportunity to stack multiple freebies, take it! Just make sure to do your homework beforehand to ensure all items will properly stack.
Recently I received a "Free panty with PINK purchase" (up to a $10.50 value) coupon for downloading the PINK Nation app. When I went to use my coupon, I noticed there was also a "Free PINK Ultimate headband & socks with purchase" deal going on.
I purchased a $9.50 pair of PINK panties and got a free panty (valued at $10.50) AND the free socks and headband (valued at $18.95).
10. Stack up to 3 Victoria's Secret coupons in a single transaction.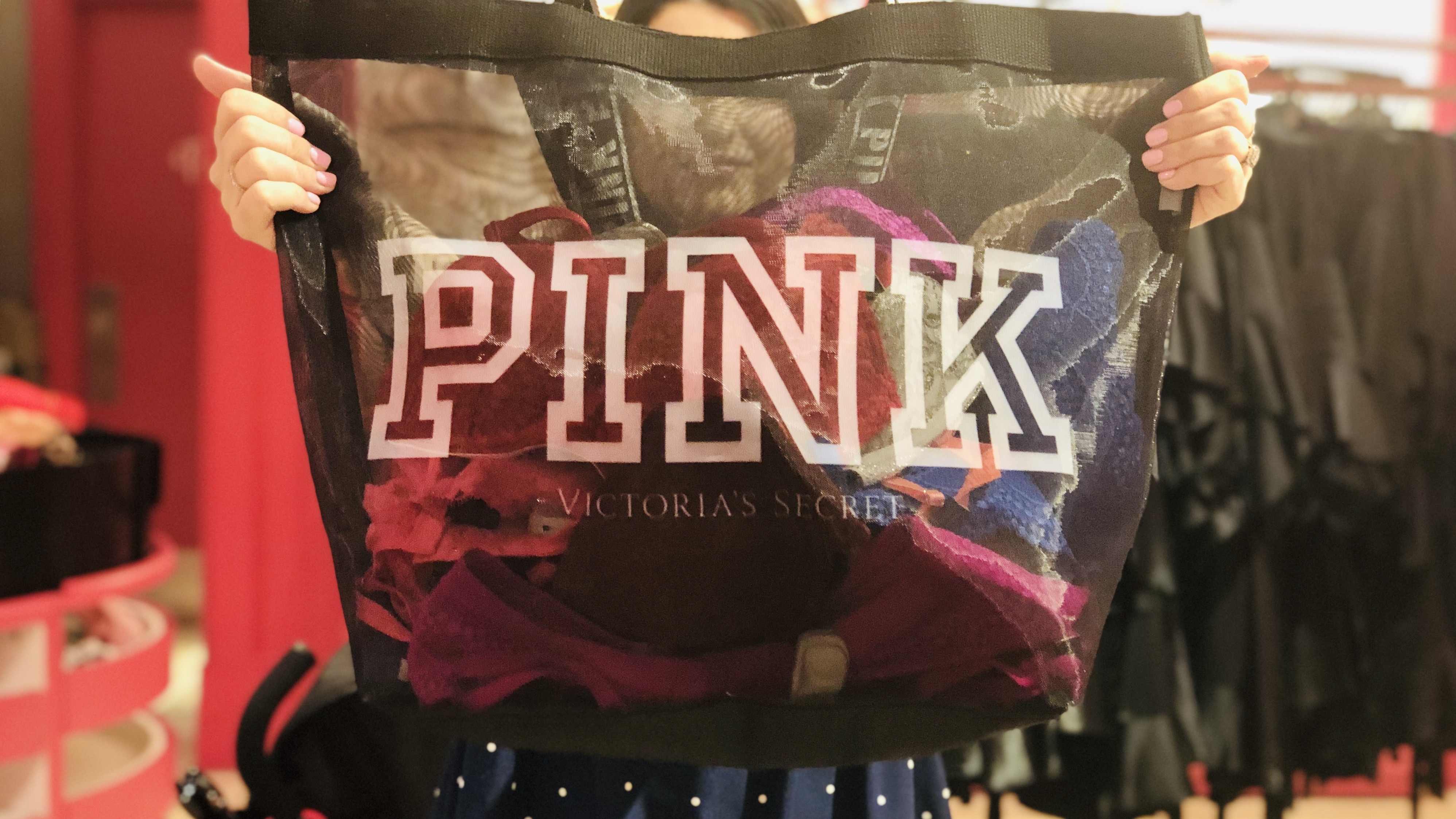 There are 3 types of coupons that exist at Victoria's Secret. They are:
Free Shipping – Shipping at VictoriasSecret.com is free for purchases over $100. Look for coupons and special offers that will lower that threshold or completely eliminate shipping altogether.
Free Gift with Purchase – There are always, and I mean always, offers for a free gift with purchase at Victoria's Secret. This can be a free panty, free sports bra, free bag, etc.
Dollar/Percentage Off – These are coupons like "$15 off a $100 purchase" or "25% off a bra purchase."
When shopping online, always check Today's Offers at the bottom of the page — you can also follow our KCL Victoria's Secret page. Choose up to three offers and the promotion will automatically be added to your cart.
VS allows for stacking multiple freebies or multiple dollar-/percentage-off coupons without many issues, just read the fine print on all the offers you plan to use; some will have specific restrictions.
11. Shop Victoria's Secret Sport when they're offering a bundle deal to save up to $89.00!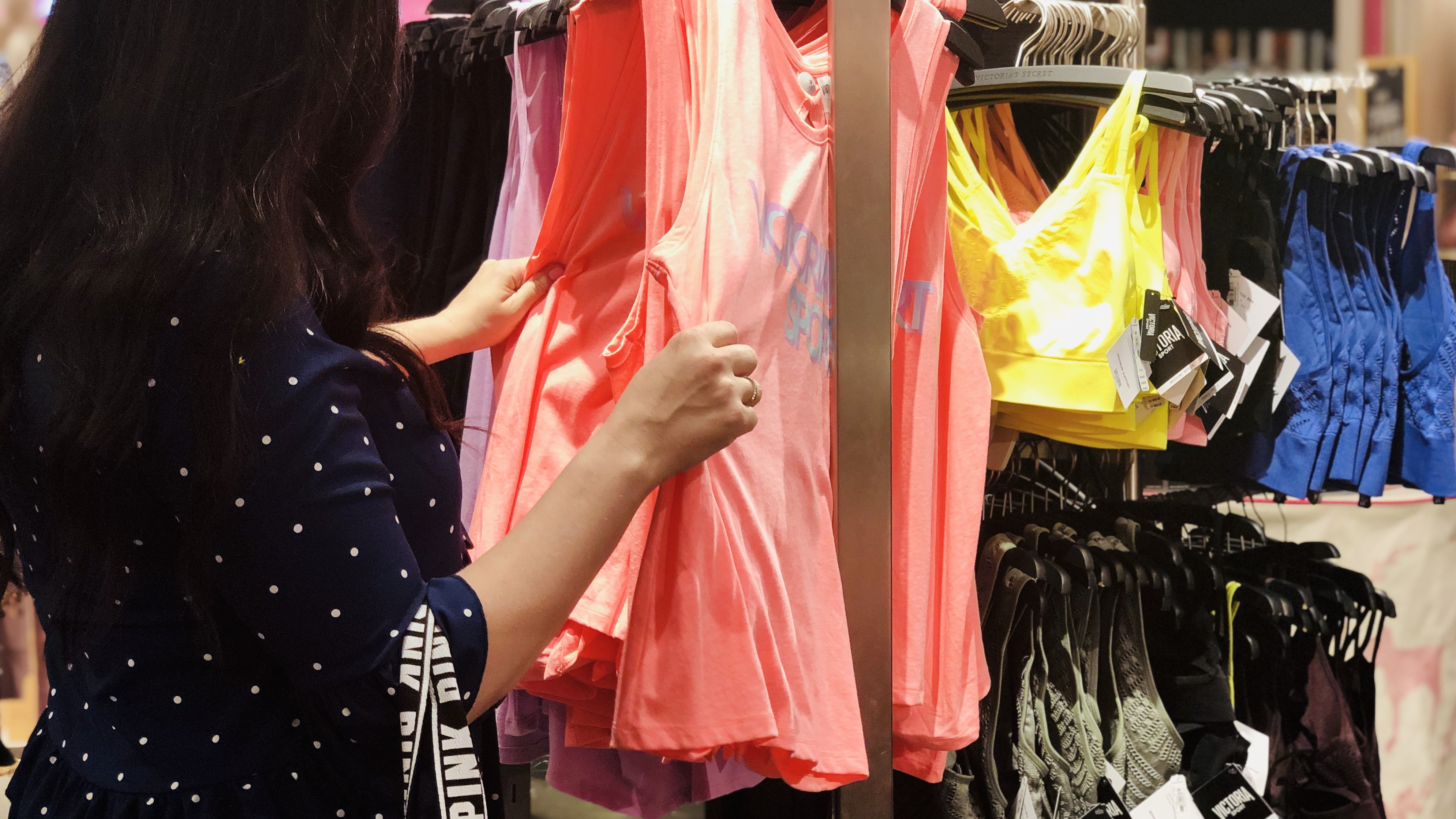 We see this deal at least once a year – usually around February or March. The deal is typically something like this:
"Buy any VS Sport tight and any sports bra for $50.00."
Considering the most expensive tights at Victoria's Secret runs for about $89.50 and the most expensive sports bra is $49.50, you could potentially save as much as $89.00!
Just make sure to read the fine print of any bundle deal — the offers aren't the same every time, but the savings are usually worth the wait for new gear.
12. If anything drops in price within 14 days you'll be refunded the difference — just make sure to keep your receipt.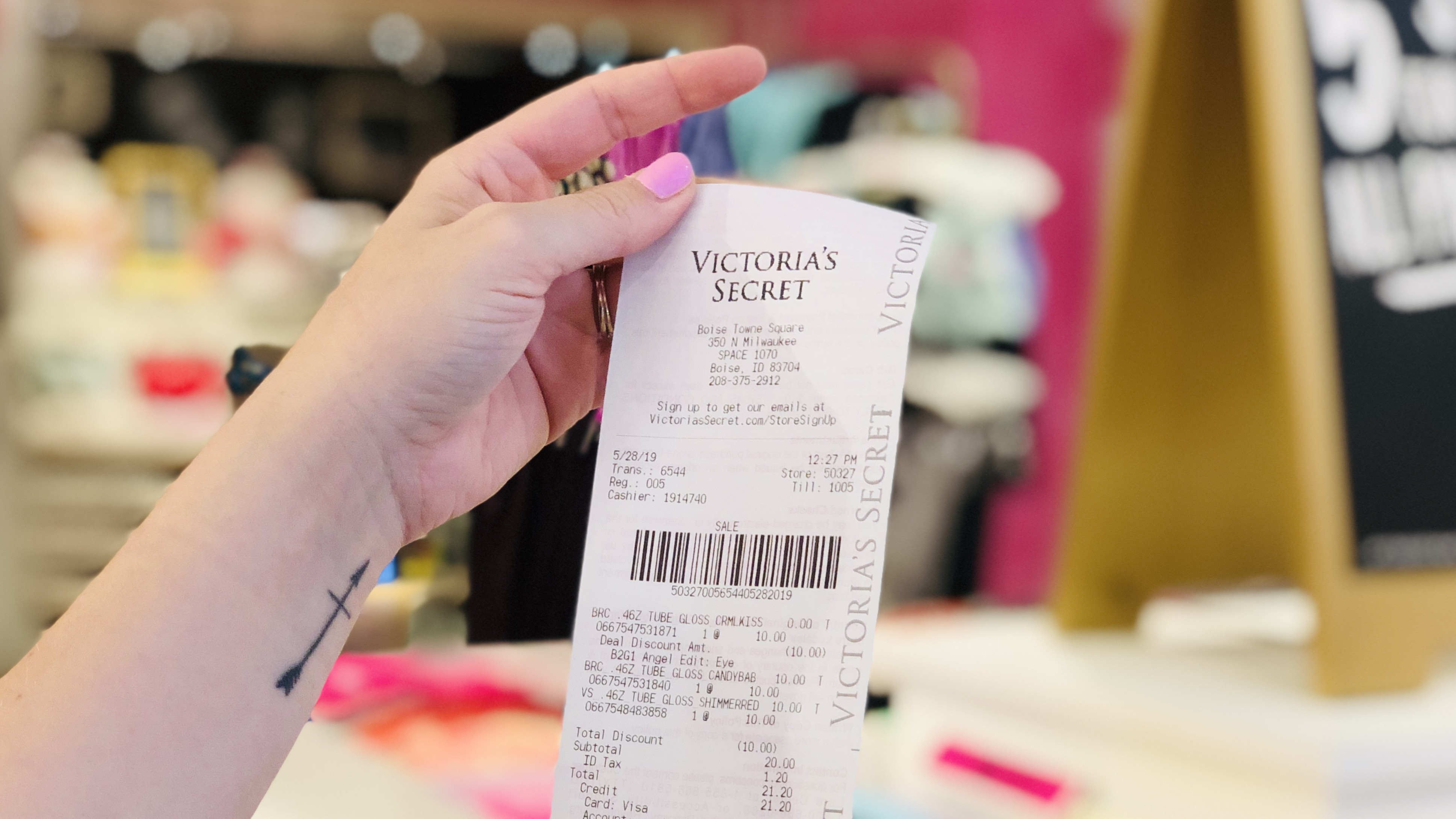 Keep your Victoria's Secret receipts for up to two weeks! Whether you make a purchase online or in store, VS honors a 14-day price adjustment period if the price of an item drops after you've purchased it.
This is especially important if you shop just before or during the semi-annual sale since you never know how low some of the prices might get.
13. The best day to shop Victoria's Secret PINK is on Friday.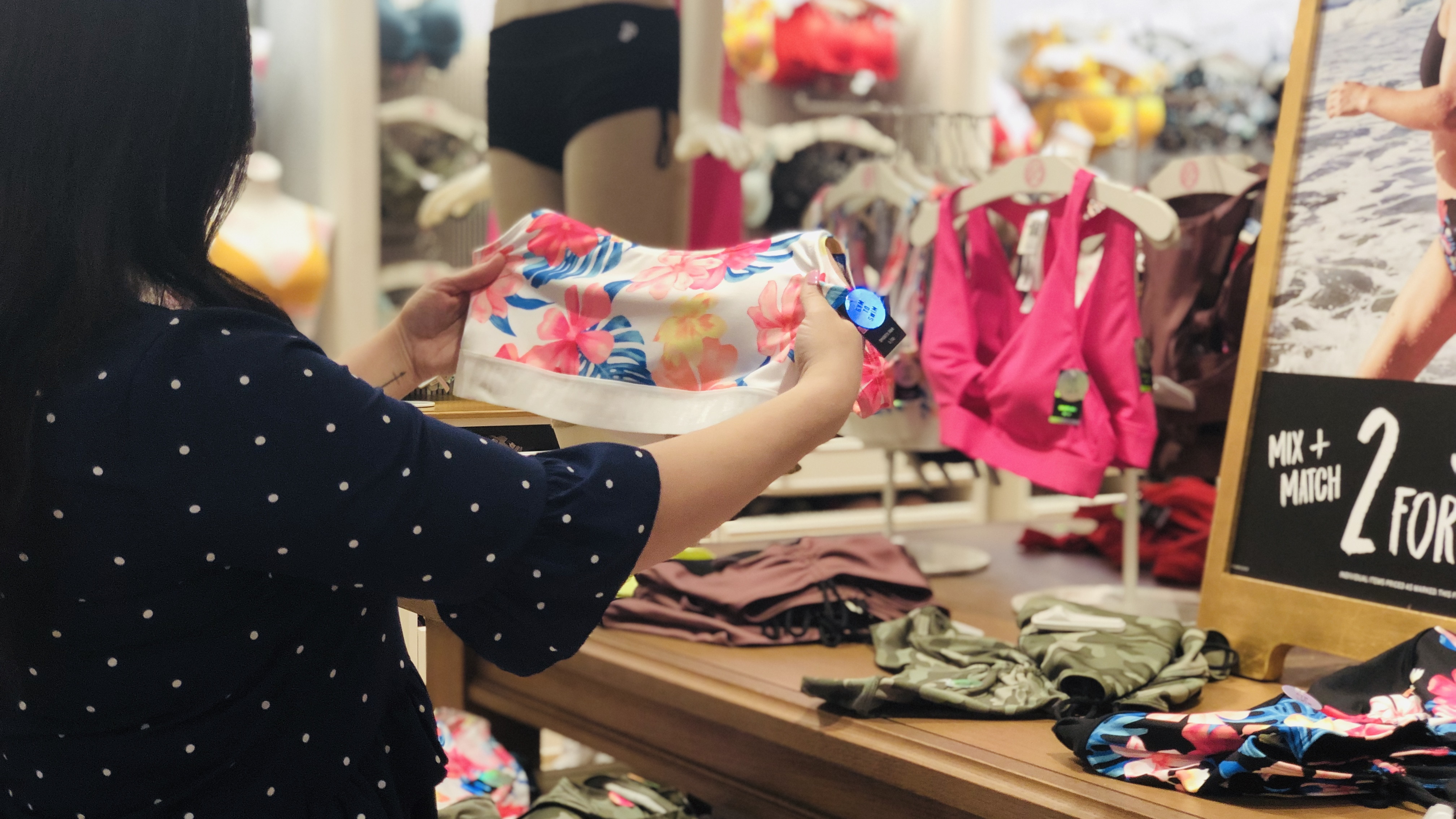 Victoria's Secret PINK Friday sales usually consist of a free gift with a minimum spend like "Spend $75.00 in PINK products and get a free PINK Duffle & Water Bottle."
These are a great reason to shop VS on Fridays.
14. The best times to shop Victoria's Secret online are December and June.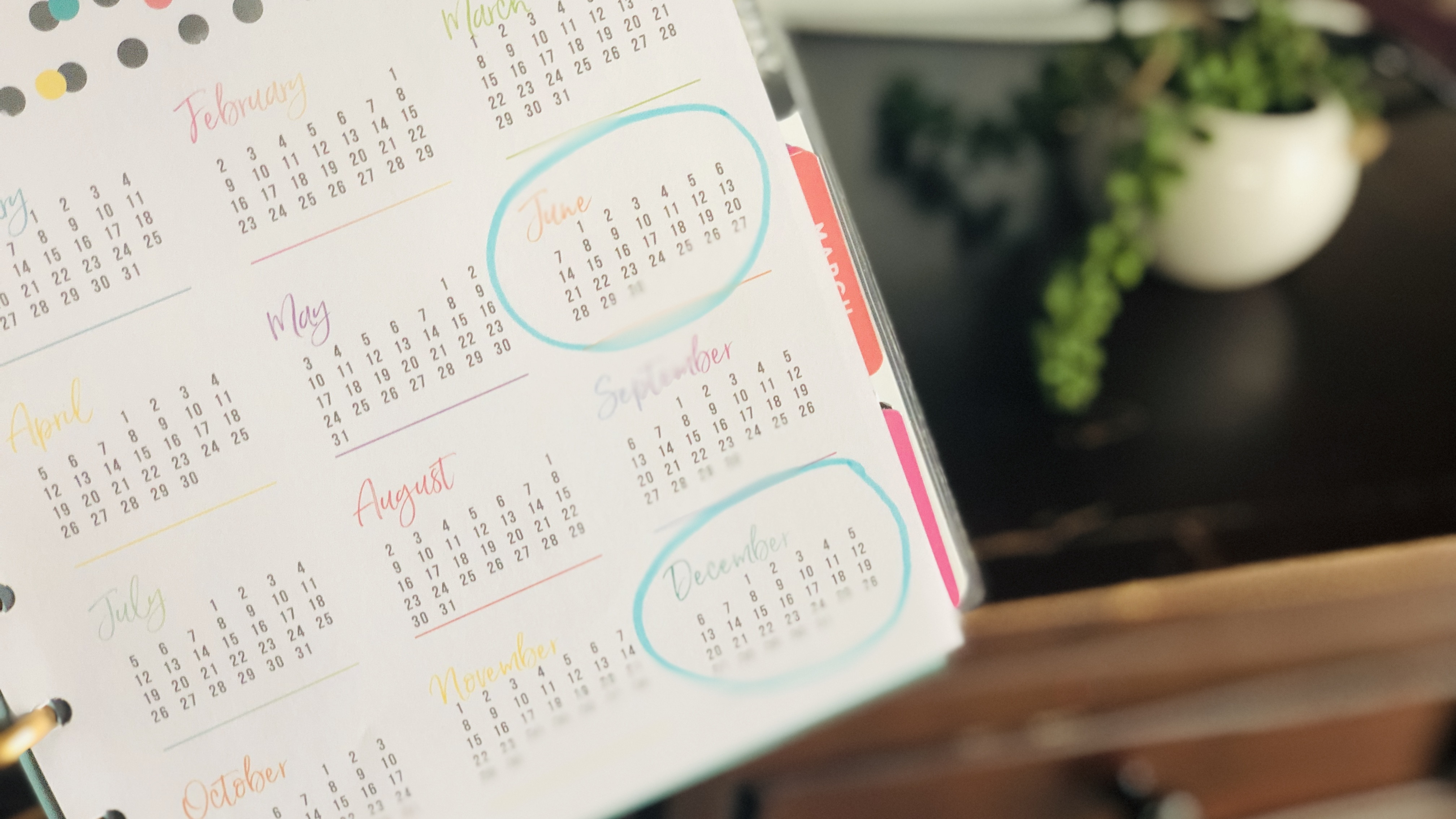 Dates for the semi-annual sale change slightly each year, but typically the summer sale overlaps June and July and the winter sale happens after the holidays in late December and early January.
Keep tabs on the Krazy Coupon Lady Victoria's Secret page to find out the exact dates as soon as we do. And remember, the Semi-Annual sale goes live the day before it hits stores. But while you'll find a larger selection of sizes online, the deals tend to be better in-store. We've seen sport leggings 10% more online at times. If you really want something, buy it online but don't wear it until you can compare it to the in-store sale. You can always return it when you shop the sale in person.
15. The best times to shop in-store are January and June.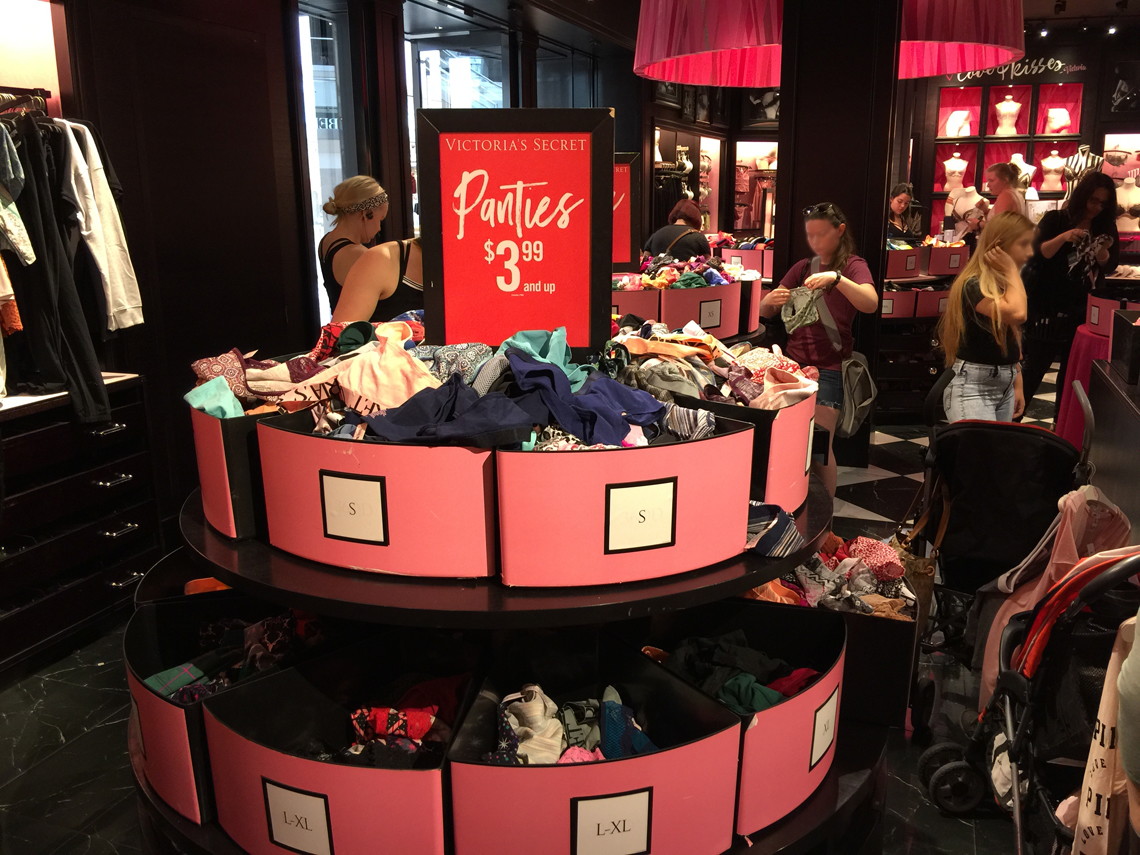 When the in-store start date of the Semi-Annual sale is released, plan to be there on that day, as soon as the store opens. There will be a lot of other shoppers doing the same, trust me.
Shop the first couple of days for the greatest selection in sizes/styles. Take advantage of the 14-day window for price adjustments if an item you purchased is marked down even further throughout the week.
Things to know:
Prices start at 50% off but will eventually climb to over 75% off.
Shop multiple times. Items are continually added to the sale.
You cannot combine coupons with semi-annual sale items unless specifically stated.
16. Buy fragrances in January to save up to 75%.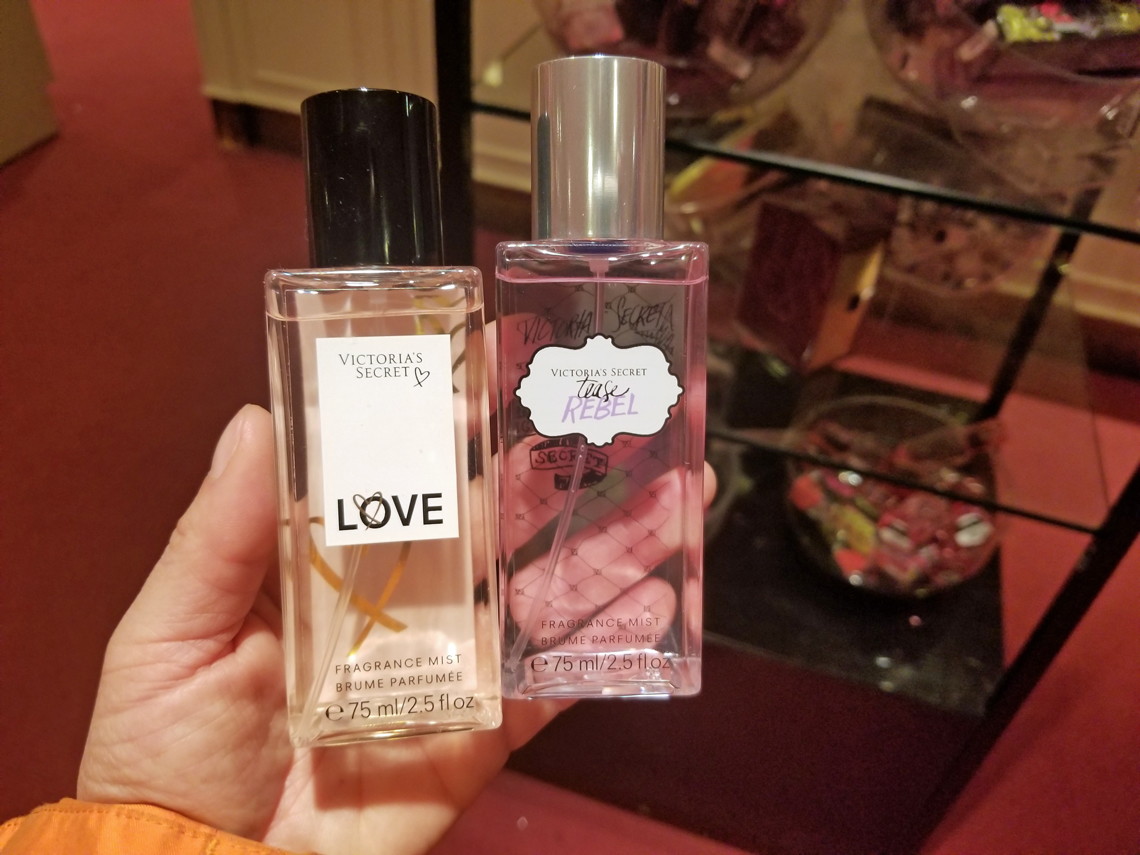 Great deals on fragrance is a bit harder to come by than panties or bras at Victoria's Secret. I find that January is the best time to get the most bang for your buck when it comes to this. That's when holiday gift sets go on sale and you'll likely find whole fragrance sets for the price of a single item.
My Victoria's Secret had a whole display of fragrances marked 75% off in mid-January.
17. Victoria's Secret employees score a 30% discount and managers get 40% — plus free bras and panties.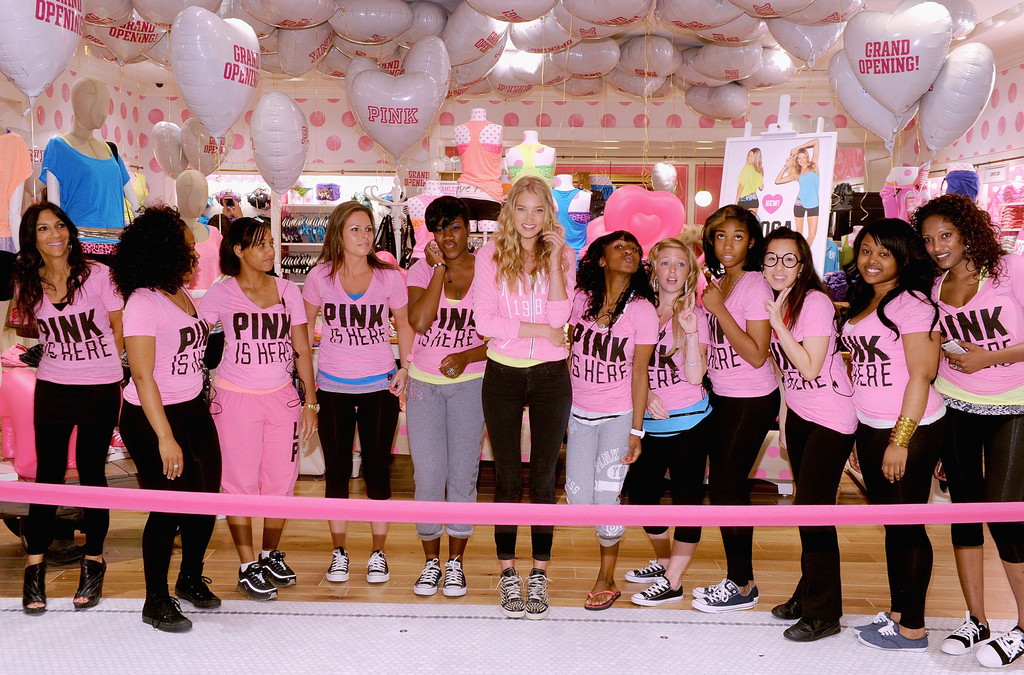 It pays to be an employee at VS. Employees receive a 30% discount on regular priced items and managers get a 40% discount — not to mention free (or deeply discounted) bras and panties when new products are launched.
If you find yourself shopping there often and are on the lookout for a new job, consider applying.
18. Buy Victoria's Secret gift cards on Raise and save an additional 16%.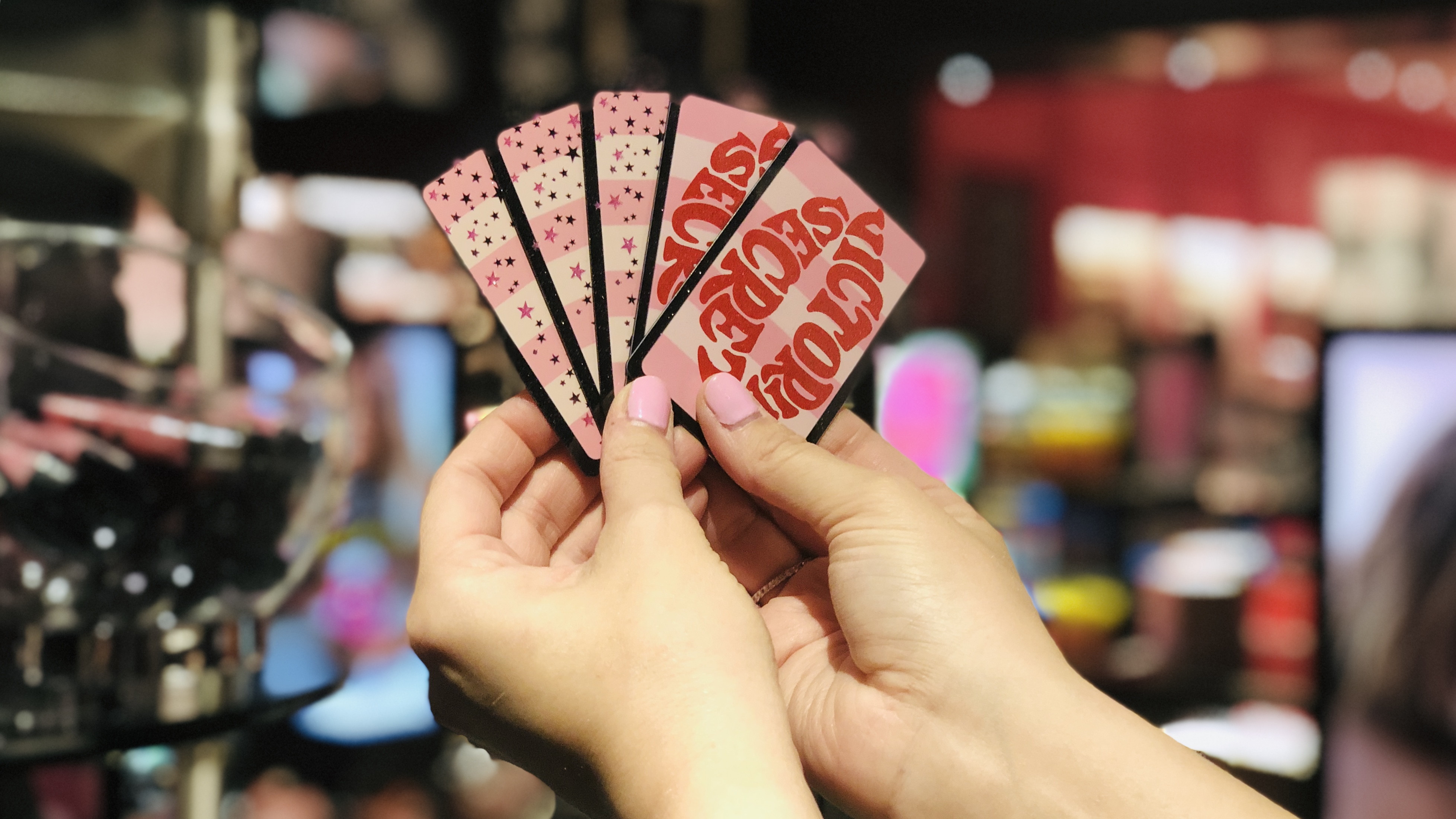 Before buying anything at Victoria's Secret, consider purchasing a discounted gift card from a trusted site like Raise or Gift Card Granny. Each site has Victoria's Secret gift cards marked as much as 16% off right now. Easy money.
19. Double check prices online before heading in-store.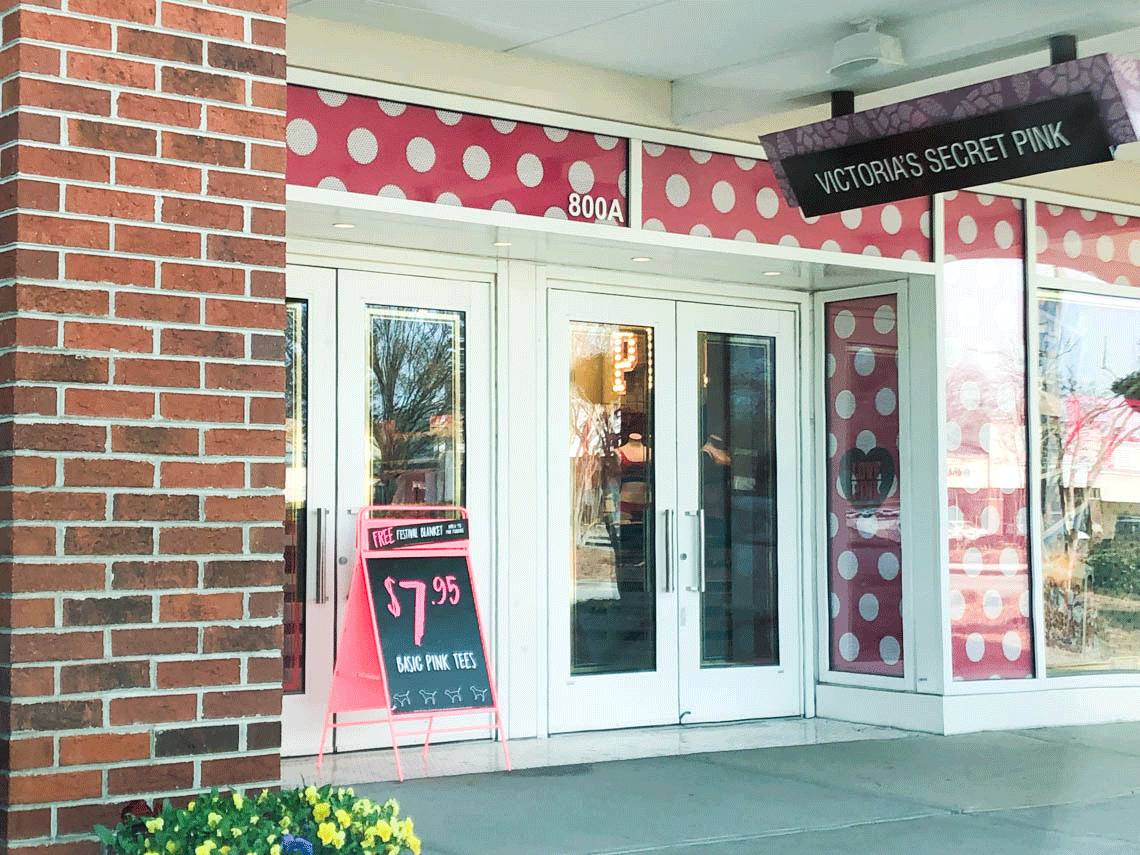 VictoriasSecret.com operates separately from its brick and mortar stores. The physical store will not match online prices and vice versa. That's why it's important to check the web before heading in store.
Aside from the semi-annual sale, I really only suggest shopping online if you have a free shipping code or are planning on making a purchase over $99. Otherwise, any kind of shipping charge can totally kill a deal.
20. If the line's long ask an employee if you can check out with their mobile point of sale system — but only if you're paying with a card.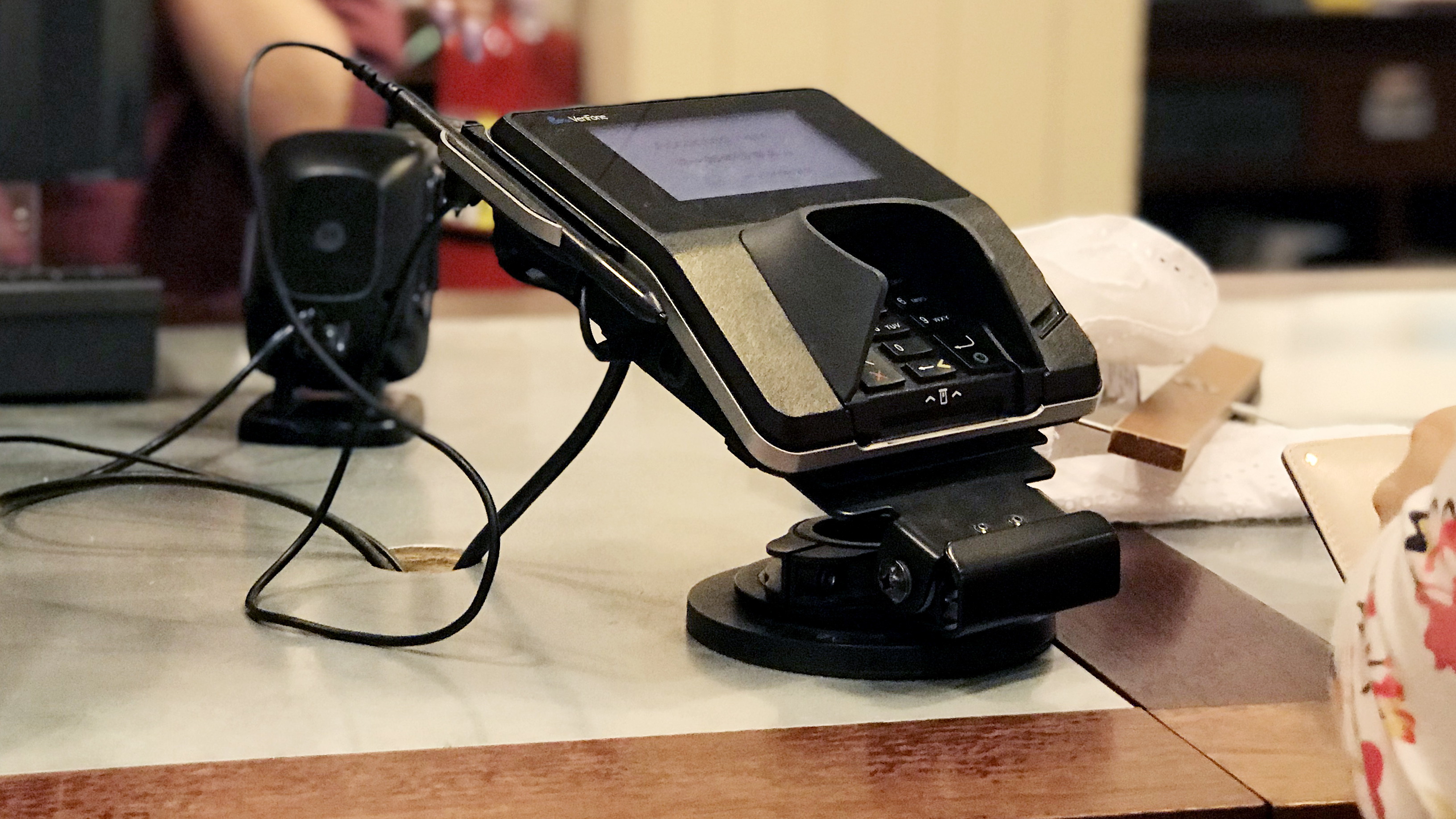 Most VS stores have mobile POS systems that allow you to pay with cards — you'll still need an employee, though. If you see an employee with one (it looks a lot like a label maker!) ask if you pay with them. They regularly have them during Black Friday and any other time lines are outrageous.
They might not be able to do it, but it never hurts to ask!
21. Download the free Krazy Coupon Lady app and make Victoria's Secret a favorite store for the BEST deals!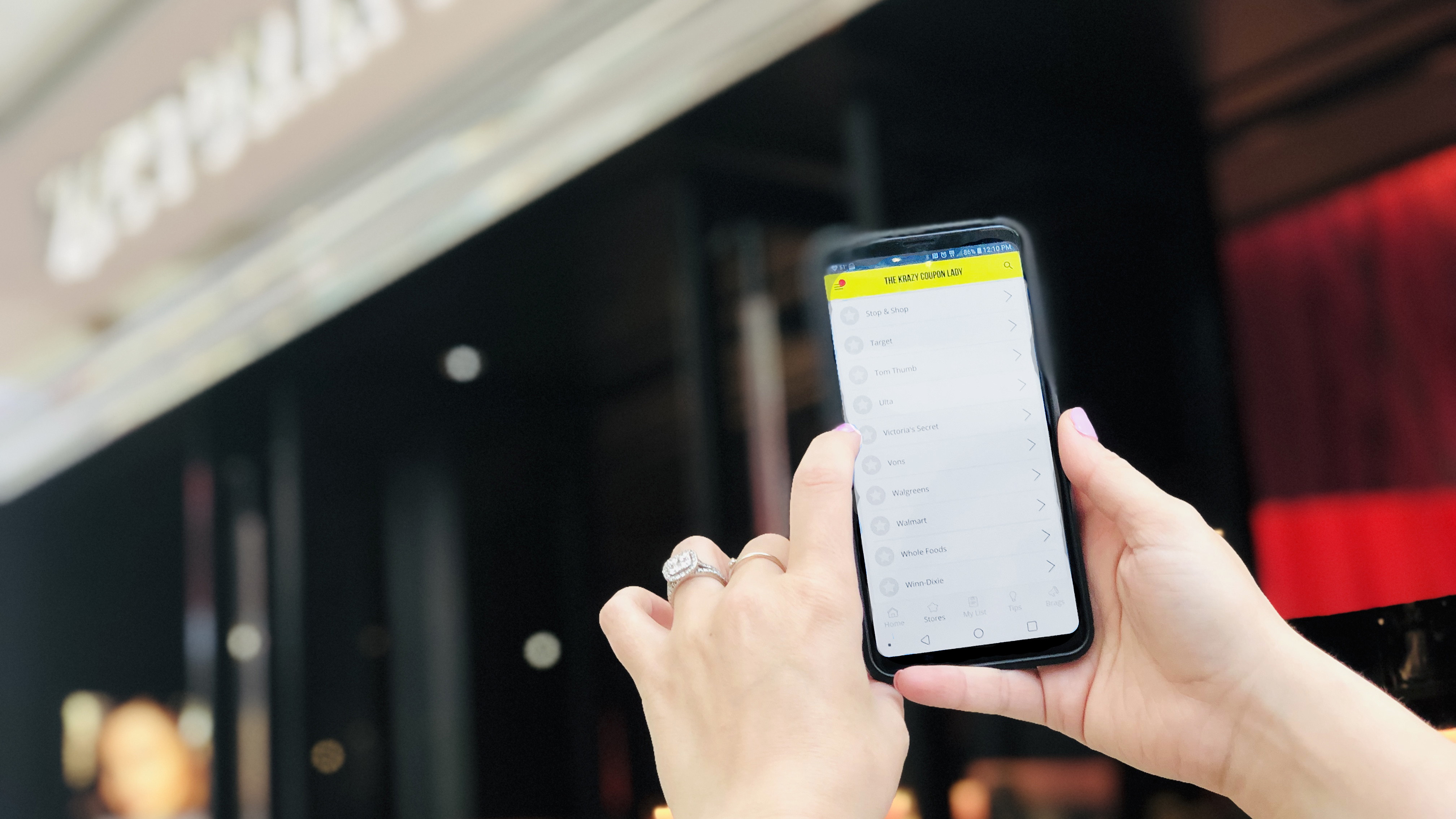 Seriously. We will hook you up with the best deals and deal scenarios so you know how to get coupons and deals and when to use them all.
22. Use your Victoria's Secret Angel Card at Bath & Body Works.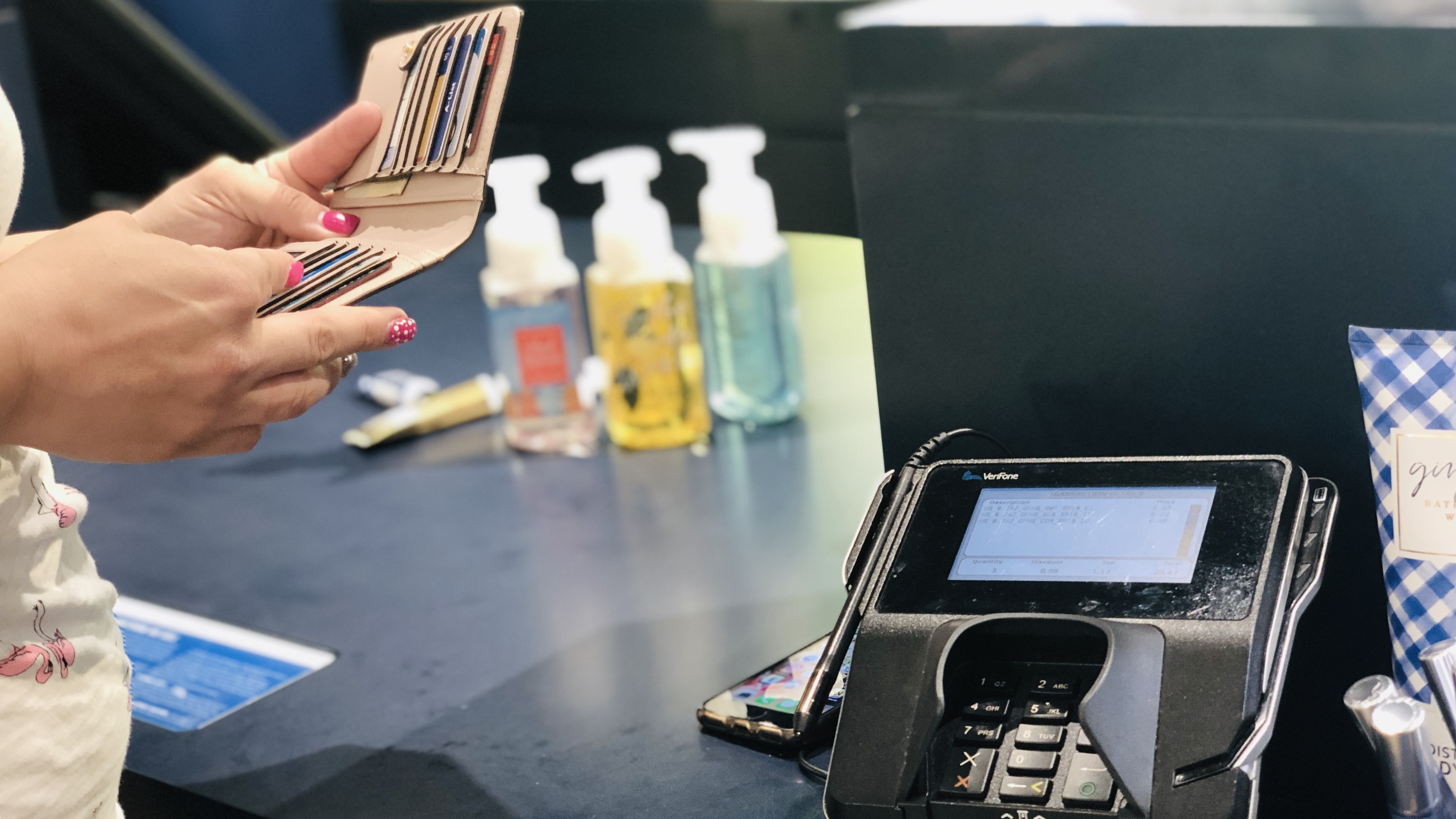 Bath & Body Works and Victoria's Secret are owned by the same company, L Brands. Bath & Body Works doesn't have an in-house credit card, so Victoria's Secret credit cards are accepted at Bath & Body Works.
Keep in mind, you won't earn Angel points on Bath & Body Works purchases.