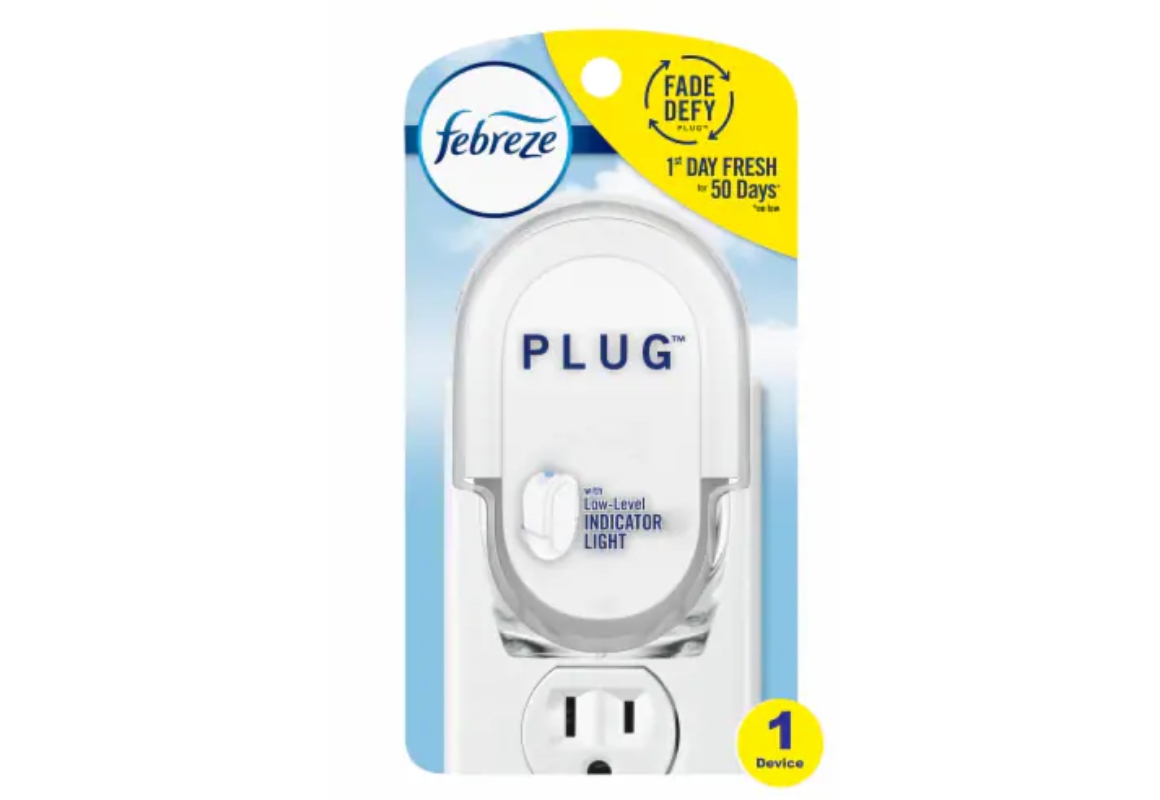 MOBILE COUPONS NEEDED
Pickup:
Free on orders of $35+
Get all the new deals and savings hacks straight to your inbox
Pay $1.19 for a Febreze plug warmer when you use a digital coupon at Kroger. To receive the lowest advertised prices and to access digital coupons, you'll need to
sign up
for a Kroger Plus Shopper's Card if you don't already have one. To
clip
the $2.30/1 Febreze digital coupon, visit
Kroger.com
or
download
the store app on your phone. Buy one Febreze plug warmer and type in the phone number associated with your Shopper's Card account during the checkout process to apply the digital coupon. The final price will be just $1.19. The coupon states a limit of one per account and expires on Sept. 23.
You can shop in stores, or you can create a grocery pickup order online. Select the day and time that's most convenient for you to pick up your groceries. When you arrive on the scheduled day, park in the designated area of the parking lot, call the number listed on the sign, and an employee will bring the order out to your vehicle and load the groceries for you. Learn more about Kroger grocery pickup services before you shop.
If you're new to shopping at this store, let us teach you how to coupon at Kroger (or an affiliate such as Fred Meyer, King Soopers, or Fry's). Take a look at our Kroger Mega Savings Event shopping tips to learn everything you need to know about our favorite grocery store sale.
We'll tell you how to redeem Kroger fuel points you've earned to help save on gas purchases and share some tips on how you can earn more fuel points.
Here's how inflation is raising the average cost of groceries. Learn how to save your way through inflation and end up shopping more of your essentials while spending less.
Be sure to download The Krazy Coupon Lady app on your smartphone to have access to all the hottest deals right at your fingertips.
Text KROGER to 57299 and be the first to know about the best Kroger deals.