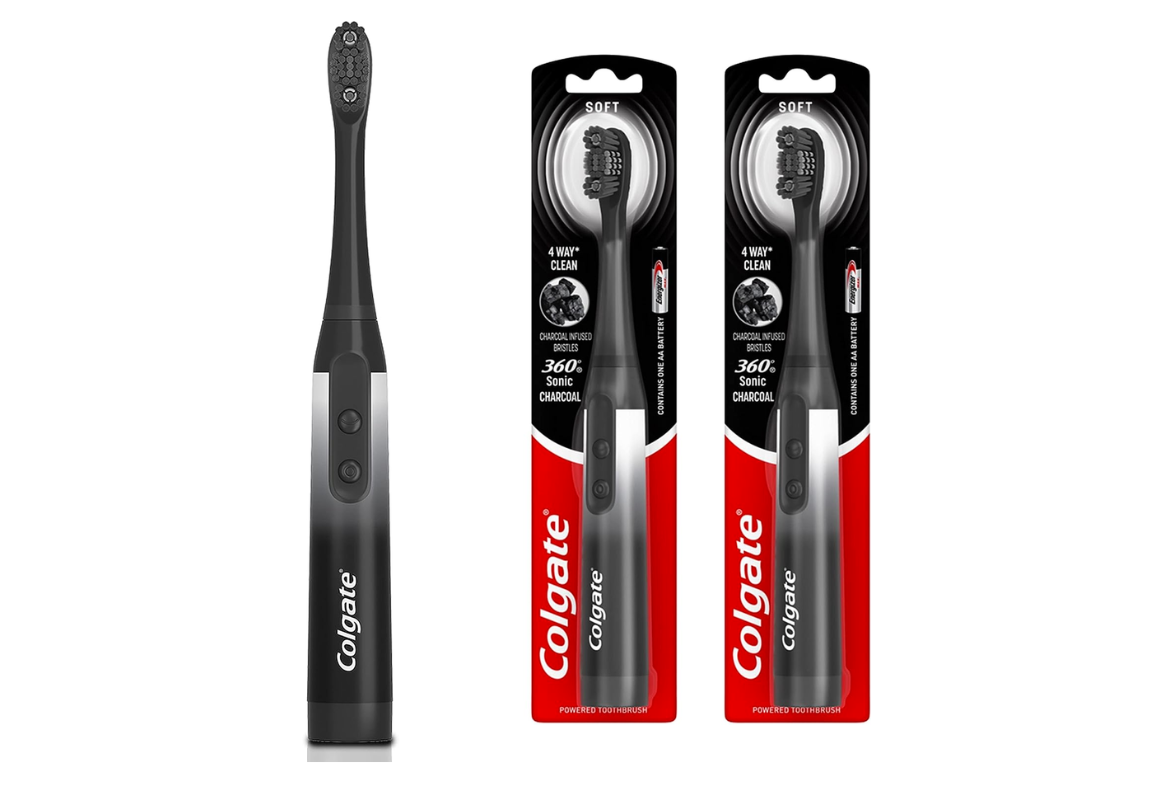 As low as
$8.47
$17.99
(53% Off)
5% or 15% off with Subscribe & Save
The product image shown in the header is for illustrative purposes only and isn't an exact match to the item we've written about in this post. The product is a different size, color, and/or variety.
The Colgate 360 Charcoal Sonic-Powered Toothbrush 2-pack is part of a new subscription deal on Amazon. You can score these toothbrushes for cheaper by simply choosing Subscribe & Save at checkout. Get 5% or up to 15% off with five total subscriptions — you could pay only $8.47.
New to Amazon's subscription service? Find out how Amazon Subscribe & Save works. If you no longer need one of the products you subscribed to, here's how to cancel an Amazon Subscribe & Save subscription stress-free.
If you're not a Prime member yet, sign up for a free 30-day trial to experience the Prime member benefits. Amazon Prime offers a lot more than free shipping and discounts. With changing benefit names and different versions depending on your location, it can be hard to know what's included in your $139 yearly payment to Amazon.
Amazon recently increased their annual prices, but there are still discounted rates available, such as Amazon Access for EBT or Medicaid users. Other Prime Benefits include Amazon Warehouse for open-box and gently used items, RxPass for affordable generic medications, Prime Gaming for free PC games, Prime Wardrobe for trying on clothes before you buy them, and Amazon Lockers for secure package delivery and returns.
When it arrives, but it doesn't work out, Amazon returns are super simple and free. You won't even need to print a shipping label. If you'd rather shop in stores, check out more stores with the best return policies.
To find similar deals, stay updated through our KCL Oral Care Coupons hub with the hottest price drops on toothbrushes, toothpaste, mouthwash, and more. If you're ready to save on essentials, then it's time to sign up for the KCL newsletter. You'll have the best sales sent to your email so you can get the deals before they sell out.
Text AMAZON to 57299 and be the first to know about the best Amazon deals.