Did you know your HSA can pay for so much more than copays and prescriptions? If you're big on saving money, a Health Savings Account (HSA) can give you one of the best tax advantages out there. You can use HSA funds to pay for healthcare and medical expenses tax-free. When you think of HSA-eligible expenses, things like ER visits, X-rays, and eye exams probably come to mind. But you can also use your HSA to buy products that have both medical and everyday purposes.
I dug into the full list of HSA-eligible products and was shocked to find items I never thought would qualify. Check out this list of 50 unexpected items you can buy with your HSA (and you'll be surprised, too).
Can I buy anything with my HSA?
Not exactly. You can only use your HSA on qualified medical expenses, aka products and services designed to ease or prevent physical or mental illness.
Lots of basic health and hygiene products qualify, but they're all within reason. Like, you can't use your HSA to pay for an all-inclusive trip to Maui and claim it's for mental health (as awesome as that'd be).
Here's how the IRS defines a qualified medical expense:
"Medical expenses are the costs of diagnosis, cure, mitigation, treatment, or prevention of disease, and for the purpose of affecting any part or function of the body. These expenses include payments for legal medical services rendered by physicians, surgeons, dentists, and other medical practitioners. They include the costs of equipment, supplies, and diagnostic devices needed for these purposes."
What are some HSA-eligible expenses in 2023?
An HSA covers thousands of health and hygiene products, including household staples you probably buy regularly. Over-the-counter medicine, first-aid supplies, sun protection, and feminine hygiene products are just a few of the HSA-eligible expenses in 2023. Products for mobility and other physical disorders are also eligible, like walkers, wheelchairs, CPAP machines, and so much more.
The IRS recently added items that help prevent COVID-19 to the list of qualified medical expenses, so now you can use your HSA to buy things like face masks and hand sanitizers in 2023.
Before you start a huge HSA spending spree, always check with your HSA provider to confirm your purchases are eligible. Use this list of HSA-eligible expenses as a guide for which items qualify.
What cool things can I buy with my HSA?
1. Depend Adult Underwear
Yep! Depend Adult Underwear and other bed-wetting aids are HSA-eligible. Even better, you can earn cash back on Depend with Ibotta when you shop at Walmart.
2. Poise Pads & Liners
Say goodbye to overspending on feminine hygiene. Poise pads and liners are HSA-eligible, so it's always a good time to stock up. Even though your HSA will cover these items, you can buy Poise products for as low as $1.96 at Walmart.
3. Laxatives
Laxatives are also eligible for reimbursement — and it's a great time to stock up on Dulcolax at CVS. Now through Nov. 12, they're offering multiple deals on 30-ct or larger products. For example, you can get a 60-ct package of Dulcolax Soft Chews Laxative Constipation Relief for $20.99, a 38% savings. First, you'll either clip the $3.00/1 Dulcolax 30-ct or larger coupon in your Oct. 29 SmartSource newspaper insert, or save the CVS digital coupon for $3.00/1 Dulcolax 30-ct or larger product. When you purchase $30 or more of Dulcolax products, you'll also get $10 ExtraBucks, bringing your final price down to $20.99.
While the SmartSource coupon and CVS digital coupon can't be stacked on the same product, you can save more if you clip both offers and purchase two Dulcolax products. You'll pay just $20.58 when you bundle a 30-ct bottle of Dulcolax Chewy Fruit Bites for Constipation Relief with a 50-ct bottle of Dulcolax Laxative Tablets for Overnight Relief. That's a 44% savings, or $16 off.
Be sure to check your Ibotta app starting Oct. 29 for even more savings on Dulcolax.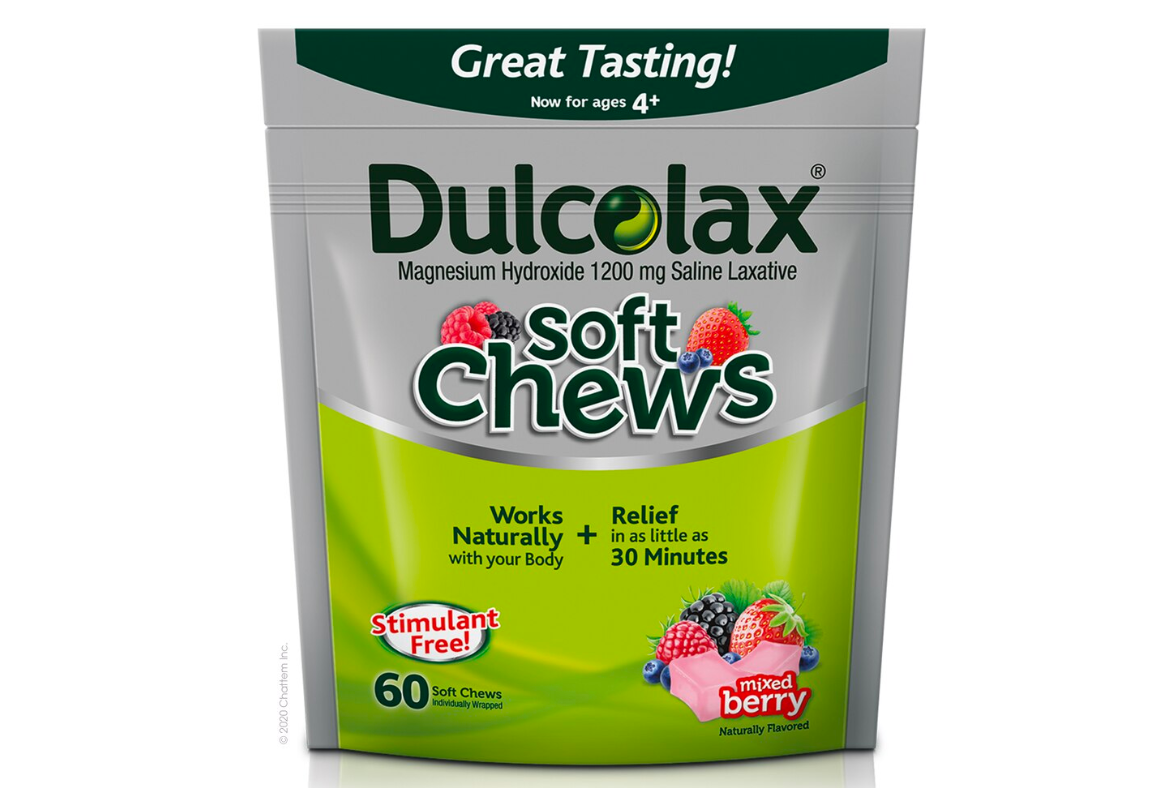 Dulcolax Soft Chews, 60-ct
Spend $30, receive $10 ExtraBucks
MOBILE COUPONS NEEDED
$3.00/1 Dulcolax 30-ct or larger product, CVS Digital Coupon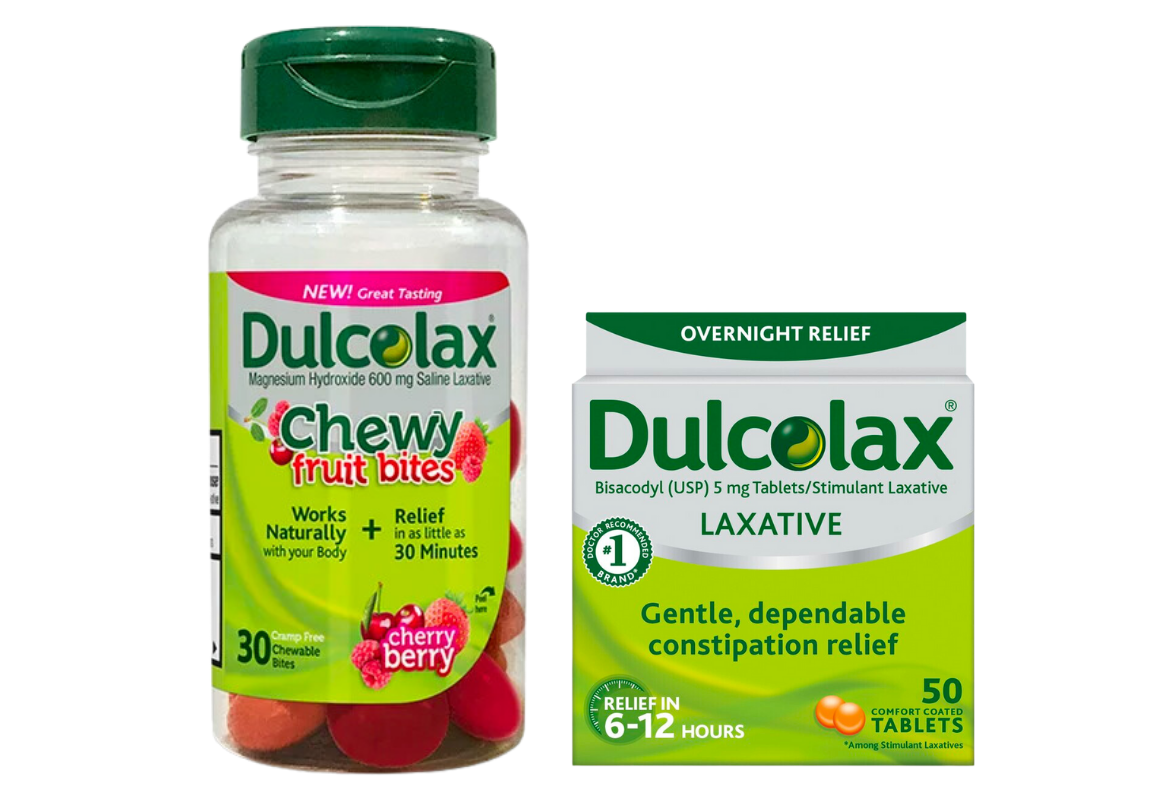 Dulcolax Overnight Relief Tablets, 50-ct and Chewy Fruit Bites, 30-ct
Spend $30, receive $10 ExtraBucks
MOBILE COUPONS NEEDED
NEWSPAPER COUPONS NEEDED
$3.00/1 Dulcolax 30-ct or larger from 10/29 SmartSource insert
4. Sunscreen (SPF 15+)
As long as it has an SPF of 15 or higher and broad spectrum protection against UVA/UVB rays, sunscreens for babies, kids, and adults qualify as an HSA purchase. Sunscreens by Neutrogena, Sun Bum, Banana Boat, Supergoop, and more meet these criteria. See all sunscreen coupons available now.
5. Acne Treatments & Cleansers
You can buy some of your most-loved face cleansers, gels, and astringents with your HSA. Brands like Neutrogena, Clean & Clear, Aveeno, and La Roche have products that qualify, like Neutrogena's famous Pink Grapefruit Oil-Free Acne Face Wash).
6. Tampons, Pads & Liners
Say goodbye to the pink tax. Feminine hygiene products like tampons, pads, panty liners, and more qualify as HSA expenses. See all feminine hygiene coupons available now.
Related: Looking to save more on menstrual supplies? Sharpen your skills with this ultimate guide to saving on tampons and pads.
7. Pain Relievers
You can use your HSA to buy lots of over-the-counter pain relief staples, like Advil LiquiGels, Tylenol, IcyHot patches, Excedrin Extra Strength, and many more.
8. Allergy Medicine
Allergy meds can be pricey, but your HSA can help with that. Over-the-counter allergy relief from Zyrtec, Benadryl, Claritin, Xyzal, Allegra, and more are HSA-eligible expenses. See all allergy coupons available now.
9. Cold & Flu Medicine
You can charge cough drops, syrups, tablets, and other over-the-counter cold and flu meds to your HSA. Products from Theraflu, Zicam, Mucinex, and Cold-EEZE qualify as eligible expenses.
10. Hand Sanitizers
The IRS recently added products that protect against COVID-19 to the list of qualified medical expenses, which means you can buy them with your HSA. Only hand sanitizers that contain at least 60% alcohol qualify. See all hand sanitizer coupons available now.
11. Face Masks
Face masks are now an HSA-eligible expense, too. Disposable pediatric masks and N95 respirator masks both qualify as HSA purchases. Check out these face mask deals you can get right now.
12. At-Home COVID-19 Tests
If your health plan covers the full cost of at-home COVID tests, you can buy them with your HSA. Check out these other ways to save on at-home COVID-19 tests.
13. Thermometers
You can use your HSA to buy all types of thermometers for babies, kids, and adults. Thermometers from brands like Braun and Vicks are HSA-eligible.
14. Epsom Salt
Yup! Epsom salt has a variety of health benefits, so it's considered a qualified medical expense with your HSA.
15. Rubbing Alcohol
Your HSA is good to use on rubbing alcohol, too. The best part? Rubbing alcohol serves multiple purposes beyond its medical benefits.
16. Reading Glasses
Reading glasses are just one of the many eye care products that qualify as an HSA purchase. Look for deals at drugstores like Walgreens to save more.
Related: Don't miss our full list of things you should always buy at Walgreens.
17. Eyeglass Wipes & Repair Kits
You can buy everything you need to keep your glasses in tip-top shape with your HSA. Repair kits, wipes, and cleaning sprays are all HSA-eligible purchases.
18. First Aid Bandages & Kits
Most first aid supplies for cuts, wounds, and minor injuries qualify as medical expenses. That includes Band-Aids, gauze pads, ace bandages, deluxe first aid kits, and more.
19. Antibiotic Creams & Ointments
Yes — Neosporin counts as an HSA-eligible expense! Other wound care products from Bactine and Nexcare also qualify.
20. Contact Lenses, Cases, & Solutions
You'll need an Rx to purchase contact lenses with your HSA, but other products like contact solutions and lens cases are always eligible.
Related: Stock up on contact lens solution for cheap with this Costco FSA/HSA hack.
21. Baby Rash Ointments & Cream
You can buy creams for diaper rashes and other baby skincare products with your HSA. Brands like Cortizone, Cetaphil, Desitin, and Aveeno Baby have products that qualify.
22. Nursing Bras & Supplies
Don't buy nursing bras unless it's with your HSA! Other nursing products like breast pumps and breast milk storage bags and bottles are also HSA-eligible.
23. Baby Breathing Monitors
Baby breathing monitors can bring you some peace of mind, and luckily, they qualify as an HSA expense.
24. Pregnancy Tests & Ovulation Monitors
Pregnancy tests can be pricey, but you can buy them with your HSA. You can buy at-home fertility tests and ovulation monitors with your HSA, too. Look for deals at Target and CVS to save more.
25. Prenatal Vitamins
You can buy prenatal vitamins with your HSA since they, too, qualify as a medical expense. Products from brands like Vitafusion, One A Day, and Nature's Bounty all qualify. Check out these vitamin coupons you can use right now.
26. Condoms & Contraceptives
A variety of condoms from Trojan, Durex, and LifeStyles all qualify as HSA-eligible expenses.
27. Insect Bite Creams & Ointments
Stop all that scratching and pick up some itch relief cream or gel at your nearest drugstore. You can buy After Bite, Benadryl itch relief, and Eucerin calming lotion with your HSA.
28. Nicotine Gum & Patches
Products that are made to help you quit smoking are also HSA-eligible purchases. Nicorette Gum and NicoDerm patches are both qualifying products.
29. Compression Socks
Compression socks are pricey but necessary for certain medical conditions. Luckily, compression socks from brands like VIM & VIGR and Skineez qualify as an HSA purchase.
30. Sleep Aids
Catch some more z's with a variety of HSA-eligible products, like Unisom SleepGels, Vick's ZzzQuil, and Motrin PM.
31. CPAP Machines
If you have obstructed sleep apnea, it's likely you have or need a CPAP machine for sleep. Most CPAP products qualify as medical expenses, so you can use your HSA to buy CPAP machines and CPAP cleaning supplies as needed.
32. Teeth Grinding Prevention
Think mouthguards, retainers, and denture cleaners. These products are all HSA-eligible expenses.
33. Nasal Strips & Sprays
Can't shake that stuffy nose? No problem. You can buy nasal strips, sprays, and aspirators with your HSA.
34. Digestive Aids
An upset stomach can put a wrench in your plans. Use your HSA to buy qualified digestive aids like TUMS, Alka-Seltzer tablets, and MiraLax solutions.
35. Eczema Treatments
Your HSA is good to pay for soothing creams and lotions made for Eczema relief. Buy eligible products from top brands like Aquaphor, CeraVe, and Cortizone.
36. Ear Drops & Wax Removal Products
Tons of earwax removal kits and cleaners are qualified HSA purchases. Even the Eosera Wax Blaster MD Pro (reg. $79.99) is on the list of eligible products!
37. Footcare & Arc Support
Keep your feet healthy, clean, and pain-free with HSA-eligible foot care products. Foot rollers, Dr. Scholl's insoles, callus removers, and athlete's foot treatments are all qualified HSA purchases.
38. Lumbar Support
If your back pain gets in the way of everyday activities, you can shop a variety of HSA-eligible products to help, like back braces and decompression belts.
39. Crutches, Wheelchairs, & Walkers
Purchases like these come at a steep price, but you can use your HSA to pay for them. Mobility products for injuries and disabilities are qualified medical expenses, so you can buy canes, crutches, wheelchairs, and walkers with your HSA.
40. Braille Books & Magazines
The IRS is adding more products for people with disabilities to the list of qualified medical expenses. Right now, you can use your HSA to buy a variety of braille books, magazines, and other reading materials.
41. Home Diagnostic Tests & Kits
Think blood pressure monitors, test kits for diabetes, and personal EKGs. These at-home health products are HSA-eligible expenses.
42. Motion Sickness Medications
Don't head out to sea without the Dramamine. Your HSA is good to use on motion sickness products like Dramamine, Bonnie tablets, and Sea-Bands.
43. Canker Sore Treatments
Canker sores can crush your dreams for a week or so, but you can buy tons of medicated gels and treatments with your HSA. Use these Orajel coupons on your purchase to save more.
44. Athletic Braces & Mouthguards
Athletes get to reap the HSA benefits, too. Tons of products for joint and muscle pain relief are HSA-eligible, like athletic tape, joint wraps, ankle braces, and more.
These products are HSA-Eligible with a Letter of Medical Necessity:
Air Conditioners
Air Purifiers
Aloe Vera
Cocoa Butter
Baby Formula
Exercise Equipment
Ergonomic Chairs
At-Home Drug Tests