ALDI recently announced they will expand curbside grocery pickup to 600 stores through their partnership with Instacart by the end of July. This move will be on top of the delivery service they already offer via Instacart in over 10,000 zip codes across the U.S.
According to Jason Hart, CEO of ALDI U.S., the pilot program was successful and created greater demand for the service.
Considered a no-frills, high-quality grocery store, ALDI continues to improve the shopper's experience. Here's a quick rundown of what to expect.
For more money-saving tips, news, and couponing tips, download the KCL app.
Find ALDI Grocery Pickup locations through the website or app.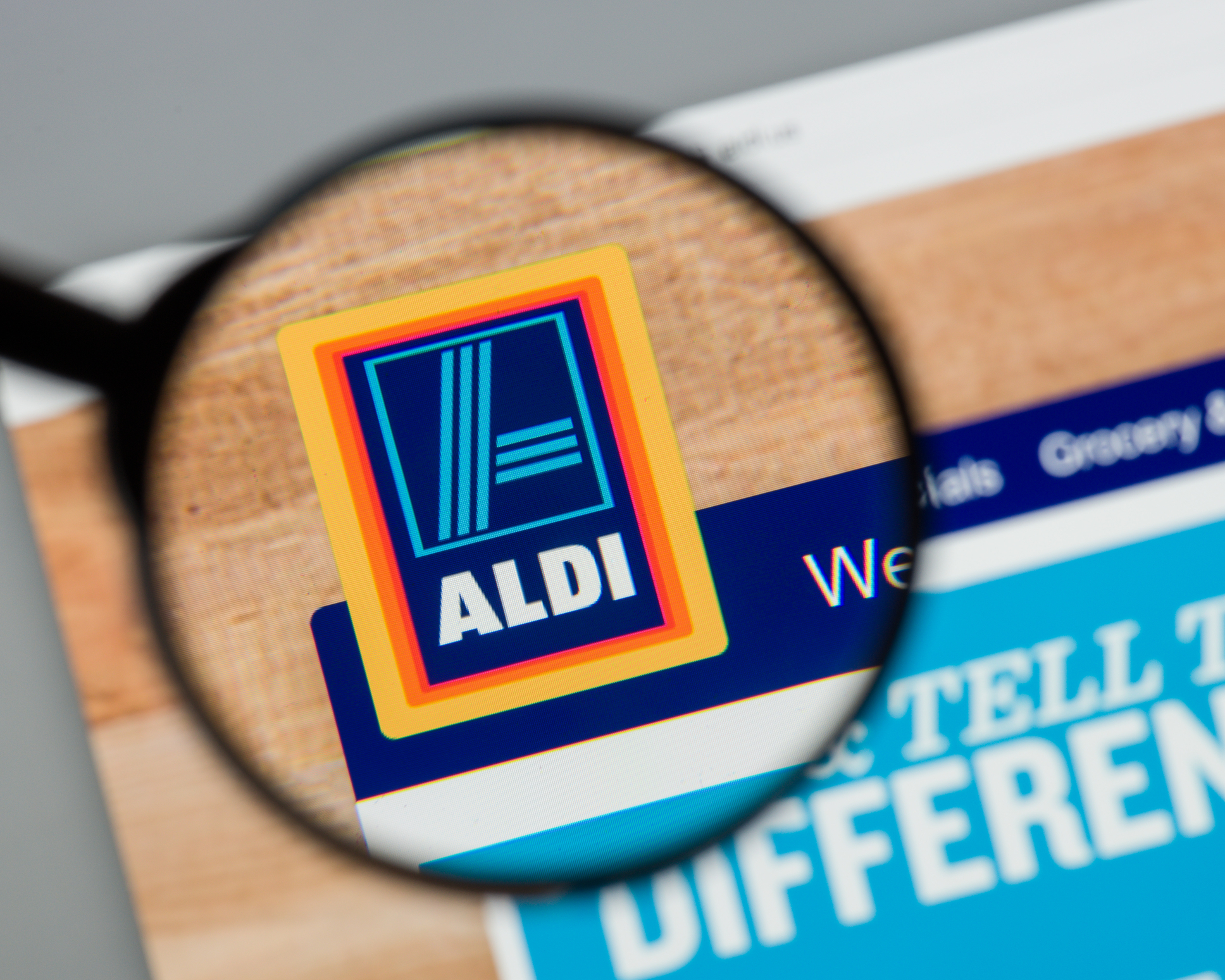 Find out if your local ALDI offers grocery pickup by selecting "Pickup" and entering your zip code, or check through the ALDI mobile app.
You can also check out ALDI's current list of all grocery pickup locations, which are located in the following states: AL, AK, FL, GA, IL, IN, IA, KS, MD, MO, NE, NY, NC, OH, OK, PA, SC, TX, VA, WI, WV.
Here's how ALDI Grocery Pickup works.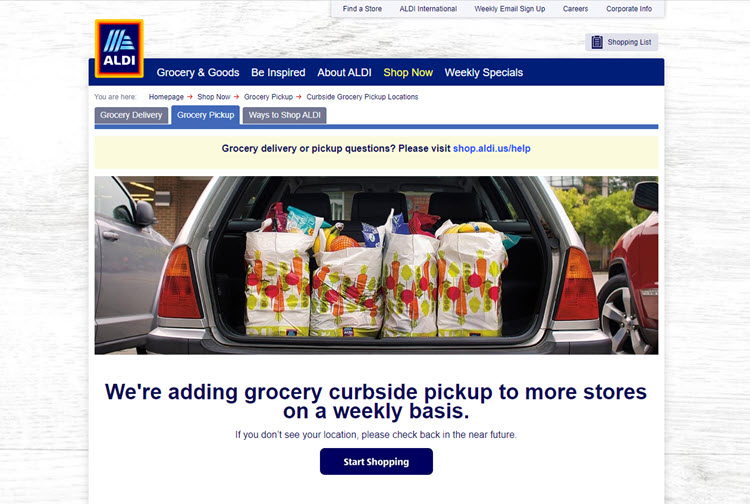 You can shop the full selection of ALDI exclusive products and ALDI Finds.
Fill your cart and select a pickup time and location. Your Instacart shopper will text you when your order is ready. Pull into one of the designated, blue curbside spaces, follow the instructions on the sign, and your shopper will load groceries into your car.
Prices for ALDI Curbside Grocery Pickup are about 17% more than in store.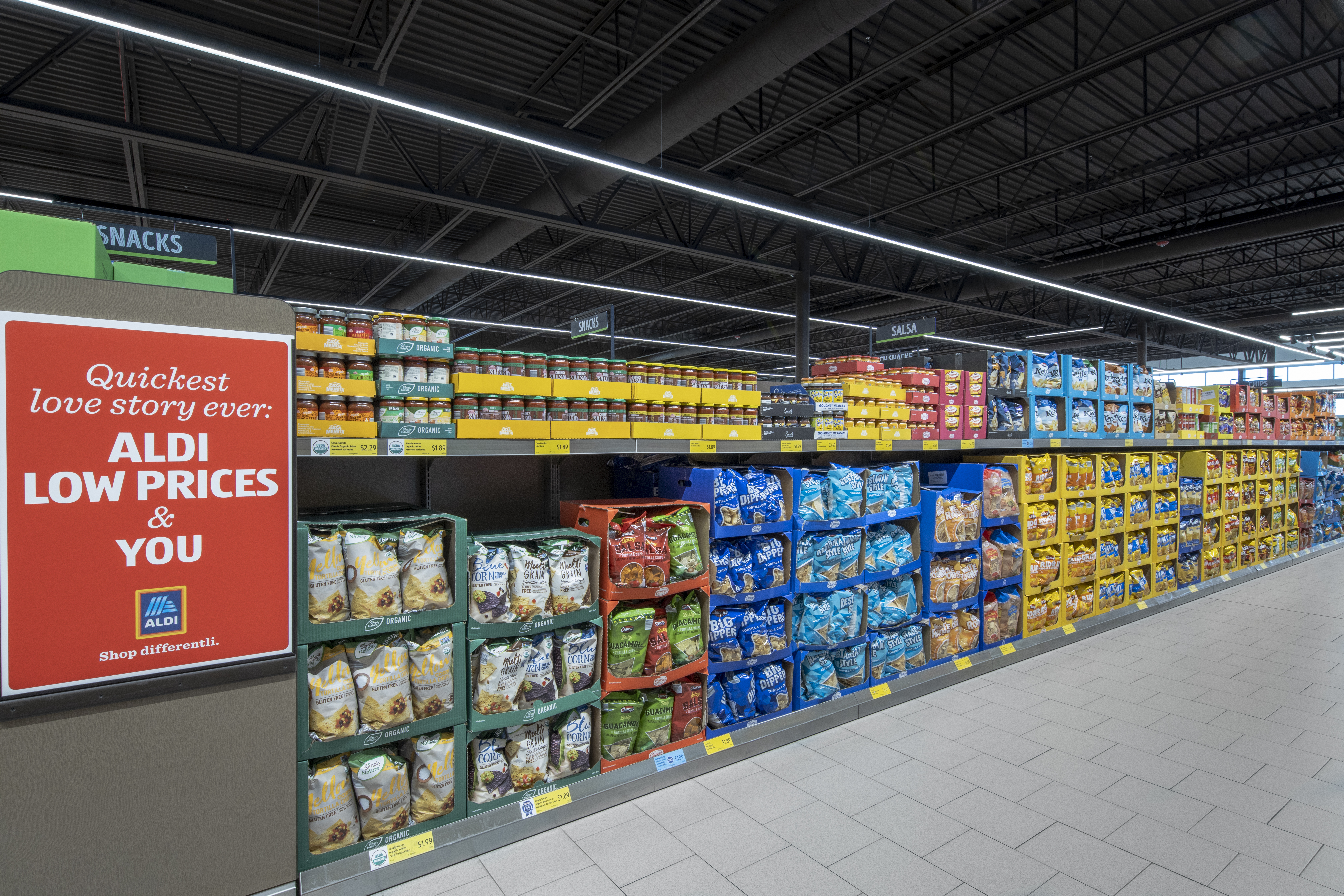 The in-store price of a particular item at the time a purchase is made, including for weighted items, may differ from what is available through the Instacart platform. Additional fees apply to online orders.
Here's a quick look at the differences:
Burman's Ketchup
$1.19 in store ($1.35 pickup)
Appleton Premium Bacon
$3.49 in store ($3.85 pickup)
Nature's Nectar Apple Juice
$1.09 in store ($1.35 pickup)
Final Price: $5.77 in store ($6.55 pickup)
For just these three items you'll pay an extra $.78. Order a trunk full of groceries for pickup and you may increase your total by about 15-17%.
Save with ibotta rebate app when you shop ALDI curbside or in store.
ALDI doesn't accept manufacturer coupons (because their pricing is already so low!), and because most of their items are ALDI brand. However, you can use the ibotta app to earn cashback on produce and name brands like Chobani yogurt and Kevita Kombucha. Just download the app, select ALDI, and the items you plan to buy. After you pick up your curbside order scan your receipt into ibotta.
Additional fees may be charged for your ALDI Curbside order.
I reached out to both ALDI and Instacart, and the only info I got was that a bag fee may be added to your final total (varies store to store, but generally about $0.10 a bag) and will be visible on your receipt after delivery. Plus, a small pickup fee of $1.99 will be applied to each order to offset the costs of online shopping.
No need to bring a bag when you pick up your ALDI Curbside order.
No, your shopper will use ALDI shopping bags to bag your Curbside orders.
Curbside Shoppers accept tips.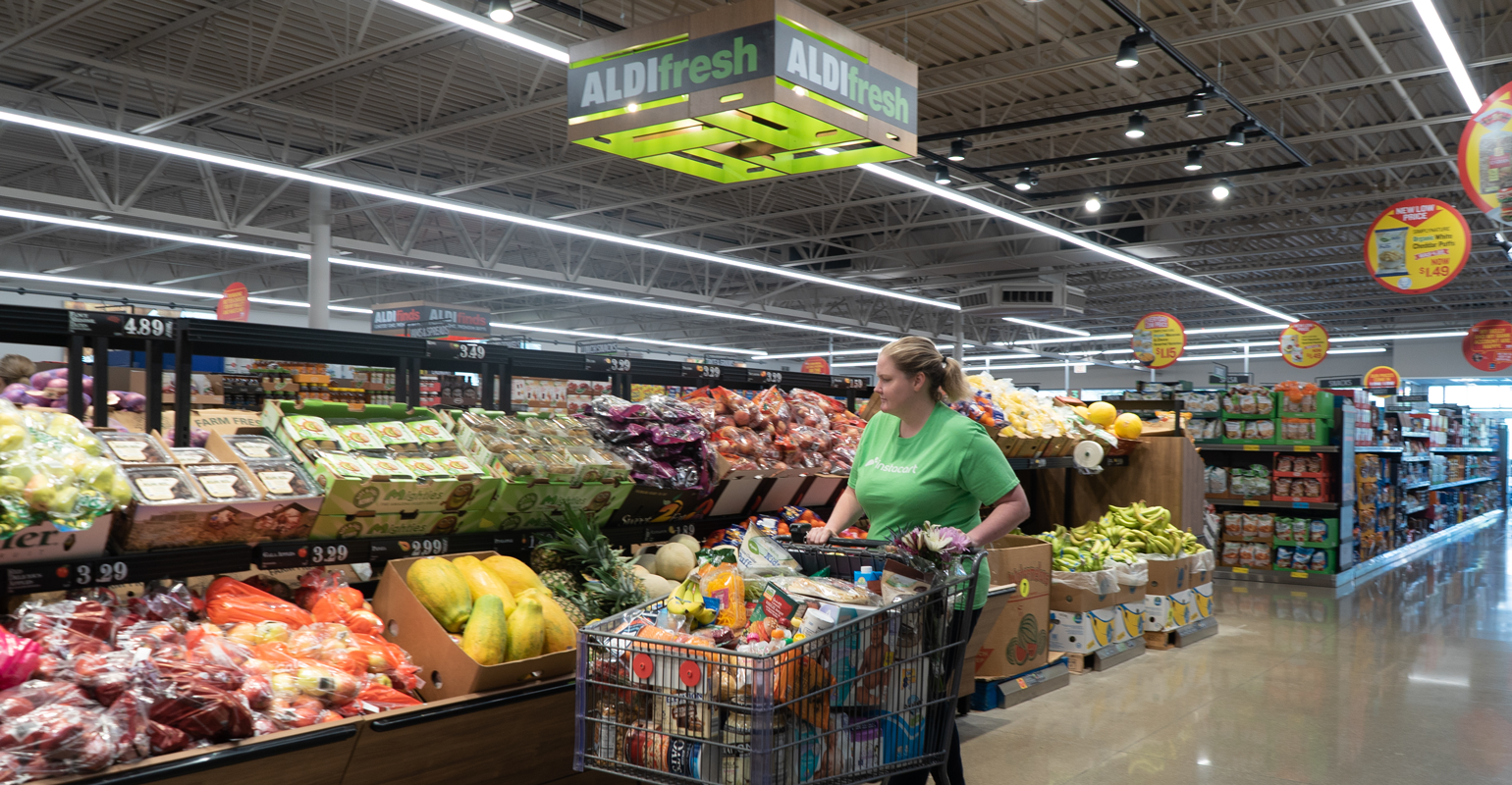 Instacart Curbside shoppers accept tips. Instacart recommends about 5% of your entire purchase amount, but it's up to you to decide.
Fun fact: Instacart shoppers can see the amount of the order, and the amount of the tip, if you added it in at online checkout. They will accept bigger orders with better tips faster, as they get to pick and choose which orders they take.
Don't Scroll Up! Here are the articles I mentioned:
Ways to Spend Even Less at ALDI