People who get all snobby about shopping at Dollar Tree are really missing out. While the store does have a lot of random brands no one has ever heard of, Dollar Tree actually carries over 167 name brands last time we counted! And we're talking Dollar Tree finds for big-name brands like Disney, Hot Wheels, and Rubbermaid. Heck, you can even find Kendall & Kylie items at some (lucky) Dollar Tree locations.
But just because you can find these brand-name items at Dollar Tree doesn't mean they're necessarily the best deal. A little over a year ago, the store as a whole increased their base pricing to $1.25 per item. And when you calculate the price per unit, some items are actually cheaper to buy at Target or CVS.
Before we get into the nitty-gritty of name-brand items at Dollar Tree, be sure to download the KCL app to stay on top of all the best coupons and sales at Dollar Tree and beyond. Then text HACKS to 57299 so we can send you more money-saving tips.
Know before you shop: Brand names at Dollar Tree
Before you shop, we need to go over a few Dollar Tree couponing tips. With these tips in mind, you can make sure the price is actually right for any Dollar Tree finds you're eyeing:
Dollar Tree often sells smaller sizes of brand-name products, which makes it trickier to use some coupons.
Dollar Tree won't pay you an overage if a coupon is worth more than the item.
You can't use coupons when shopping online at DollarTree.com. So shopping in person is way cheaper.
Here are a few of our latest Dollar Tree finds: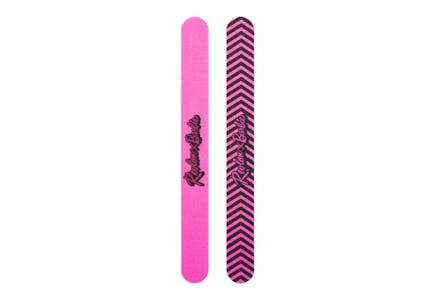 Revlon X Barbie Nail Files, 2 ct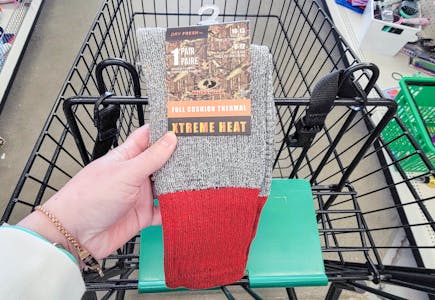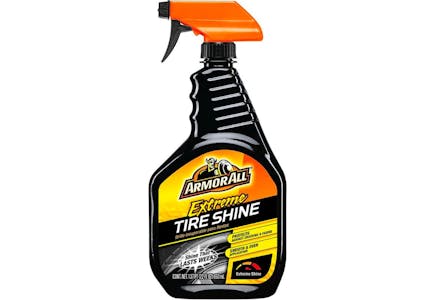 Armor All Extreme Tire Shine, 22 oz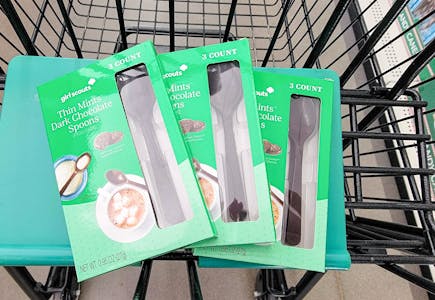 Girl Scouts Thin Mints Dark Chocolate Spoons, 3 ct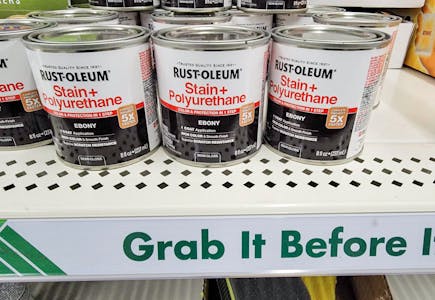 Rust-Oleum Stain + Polyurethane, 8 oz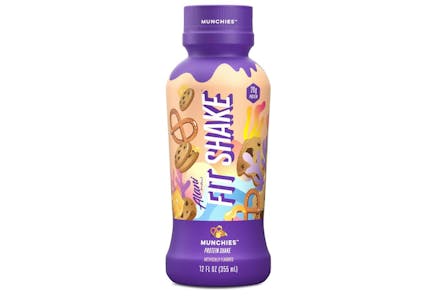 Alani Nu Protein Shake, 12 oz
All the Surprising Name Brands You'll Find at Dollar Tree:
1. Your local Dollar Tree might carry Kendall & Kylie products.
Yes, that Kendall & Kylie. We spotted the Jenners' mini handbags for just $1.25 at our local Dollar Tree this spring. These popular items are only in-store, though, so keep your eyes peeled on your next trip.
Related: Score Dollar Tree freebies using these other free apps.
2. Dollar Tree finds can even include some Disney items.
One thing I've learned about shopping for Disney merch over the years is that where you buy it matters.
For example, if you're at Disney World and there's a specific toy your child wants, you won't save any money by waiting to purchase it somewhere outside the park. Toys sold in the park are only available inside the park, and if you want to buy them once you get home, you'll pay a big markup to buy them from third-party resellers on Amazon or eBay. You won't be able to buy these toys at the Disney store at your local mall, either.
But there are some Disney-branded items you can commonly buy at big-box retailers and drugstores — and at Dollar Tree. These include items like:
You're better off shopping for all of these items at Dollar Tree, as they're only $1.25 each. For example, Mickey Imagine Ink books are $7.99 at Target, but sometimes Dollar Tree will carry them for $1.25. Even with Target sales and Circle deals, it's going to be super rare to see them for $1.25 or less at Target!
TIP: You can also shop for Disney merch at Sam's Club and pay 85% less than at the parks.
3. Save 75% on Pokemon cards at Dollar Tree.
It's true! Some of my favorite Dollar Tree finds are the full packs of Pokemon cards for just $1.25. Target and Walmart charge about $5 per pack, so the savings at Dollar Tree are meaningful — 75% cheaper!
Related: Depending on where you shop, see who wins in these two store matchups: Dollar Tree vs. Family Dollar and Dollar Tree vs. Dollar General.
4. Find rare Hot Wheels at Dollar Tree.
If you have a kid with a Hot Wheels obsession, Dollar Tree can be a good place to load up on exclusive designs. They're $1.25 each at Dollar Tree, which isn't the best deal when you consider they're the same price per car at Target — and that's before applying a 5% RedCard discount.
However, the toy cars sold at Dollar Tree sometimes come in custom die-casts that you can't find elsewhere. In fact, there's a whole group of people who flip their Dollar Tree Hot Wheels cars for a profit online!
Related: We found 50 things you can sell to make money online.
5. Dollar Tree has good deals on Crayola depending on the time of year.
While you can find Crayola products at Dollar Tree, whether or not they're the best deal depends on the time of year you shop. In some months, $1.25 might seem like a great deal.
But during back-to-school season, other stores like Staples and Walmart have better deals that can help you get a full box of crayons or markers for well under $1.
TIP: Crayola coupons and rebates are hard to come by, but we do tend to seem them more during the back-to-school months.
6. Get free Colgate products with coupons at Dollar Tree.
The dollar store is one of my favorite places to pick up toothpaste and toothbrushes at a discount. There's almost always a $1-off coupon available for Colgate, which brings Dollar Tree's prices down from $1.25 to just $0.25. And usually you're buying a full tube of toothpaste — not just a one-ounce trial size.
Then, if you use a rebate app like Ibotta, you can usually get another dollar back after you submit your receipt. So you can effectively get paid $0.75 for picking up dental hygiene products at Dollar Tree.
7. There are even bigger rebates on Crest products.
It's the same story with Crest toothpaste and toothbrushes at Dollar Tree. Crest rebates can get a little larger, too, often giving you $2 back when you use a rebate app like Coupons.com.
8. Technically, Scope can be found on Dollar Tree shelves.
Scope is also available at Dollar Tree, and we always find tons of Scope coupons. You'll find them bundled in with Crest coupons, as both brands are owned by P&G, and the two companies often work together on products.
For example, at Dollar Tree, you might not always find Scope mouthwash. But you will find co-branded Crest/Scope products, like this breath-freshening toothpaste and waterless toothbrushes.
9. Palmer's Cocoa Butter is one of our Dollar Tree finds — but it can be cheaper elsewhere.
Dollar Tree does sell Palmer's Cocoa Butter products, but the packaging is on the small side, so they're not always the best value. You can get 1.7 fluid ounces at Dollar Tree for $1.25, which comes out to $0.74 per ounce.
But we've seen coupons that make shopping elsewhere a better value. For example, recently Target had the exact same size — 1.7 fluid ounces — on sale for just $0.28 after you applied coupons and Circle offers.
And Amazon is known to have a 20% off coupon for Palmer's from time-to-time. Manufacturer coupons for Palmer's are a bit harder to find, though.
10. Skip Herbal Essences at Dollar Tree — it's cheaper at a few other stores.
Dollar Tree does sell Herbal Essences, but the sizes tend to be small, which drives up the price per ounce. Plus, if you can't find a full-size bottle at Dollar Tree, you might not be able to use Herbal Essences coupons on your purchase.
But for real, you can get a lower price per ounce — or sometimes even a lower price overall — by shopping at these other stores and combining sale prices with store coupons, manufacturers coupons, and rebate apps:
Sometimes you can even get your shampoo and conditioner for free when you implement these strategies!
Related: Here are a dozen of our favorite Walgreens freebies you can usually count on.
11. You can get a bad deal on Glad trash bags at Dollar Tree.
The good news: You can get Glad garbage bags at Dollar Tree.
The bad news: You only get 5 for $1.25. That's $0.25 per bag!
To give you an idea of what a bum deal this is, we recommend spending no more than $0.12 per trash bag. See more recommendations in our guide for how to save on trash bags.
12. It's the same story with Hefty — no savings there.
Dollar Tree does sell Hefty trash bags in larger quantities — with 25 per box. But they also jack the price up to $5 rather than the standard $1.25.
So you're paying $0.20 per bag — which is still a hefty price (sorry, I had to).
13. Get a decent deal on Rubbermaid TakeAlongs at Dollar Tree.
Dollar Tree actually has a decent price on Rubbermaid TakeAlongs containers. You can get two small bowls for just $1.25.
Compare that to getting four small bowls at Walmart for $3.48, and you're saving $0.24 per bowl by shopping at Dollar Tree instead.
Just be sure to keep an eye out for Rubbermaid sales at Walmart, as this could drive the price down to be more competitive with Dollar Tree. Especially because Dollar Tree doesn't do sales.
14. Dollar Tree Panasonic batteries aren't a good deal.
While you can get Panasonic batteries at Dollar Tree, it's not a great idea. You'll pay $1.25 for a four-pack of AA or AAA batteries. The per-battery cost breaks down to:
$0.31 per battery for AA
$0.31 per battery for AAA
Our standard advice on how much to pay for batteries is $0.25 per AA battery and $0.11 per AAA battery. So while Dollar Tree does sell brand-name batteries, they don't get close to ideal pricing in this category. That's why batteries are on our list of the worst buys at Dollar Tree.
Related: See our full list of 160+ name-brand items you can find at dollar stores.