Gifting your favorite teacher an apple is so 1712.
Step up your gifting game with one of these easy DIY gifts teachers will love — because they deserve it!
1. "Thanks a Latte" Starbucks Gift Card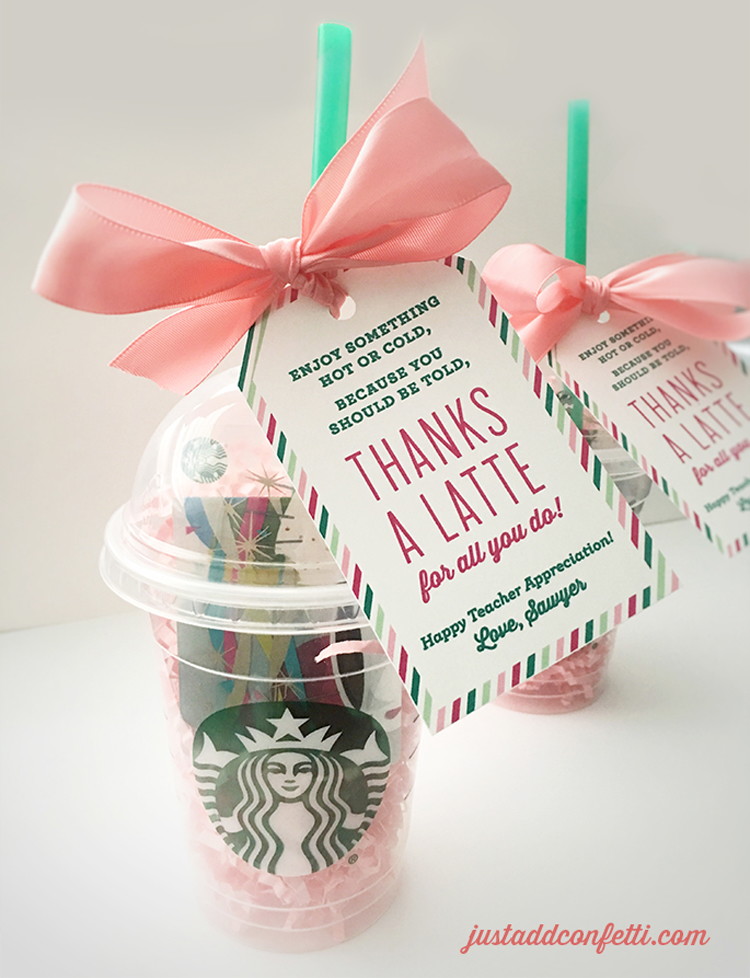 When you purchase a gift card from your teacher's favorite coffee shop, ask for an empty cup or two to recreate this cute gift.
2. Pencil Flowers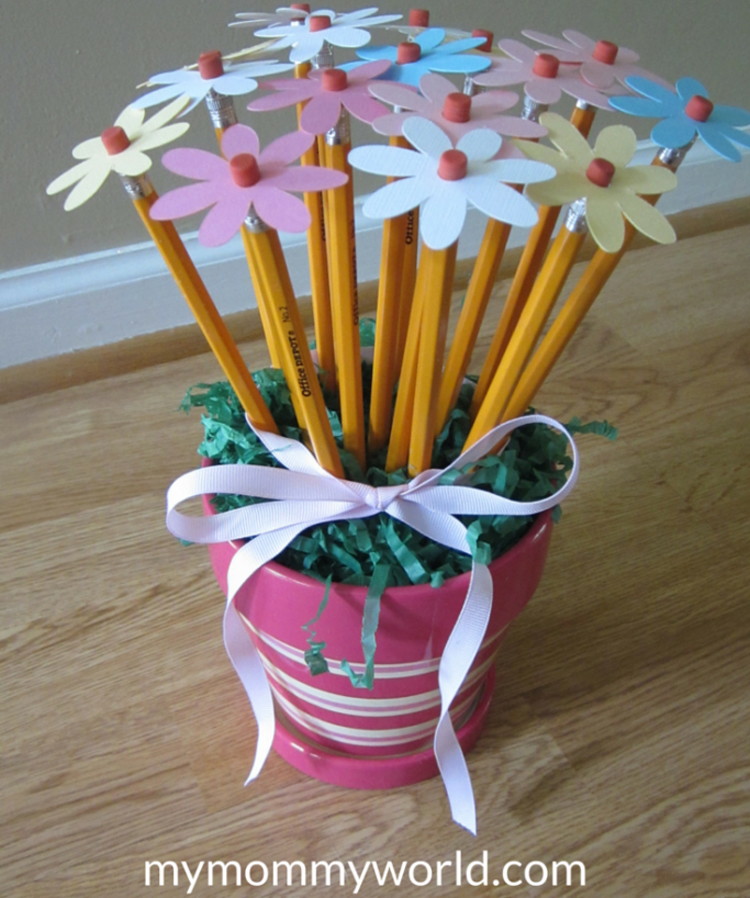 Such a great idea, and you can buy pretty much everything from the dollar store!
3. Best Teacher Hand Sanitizer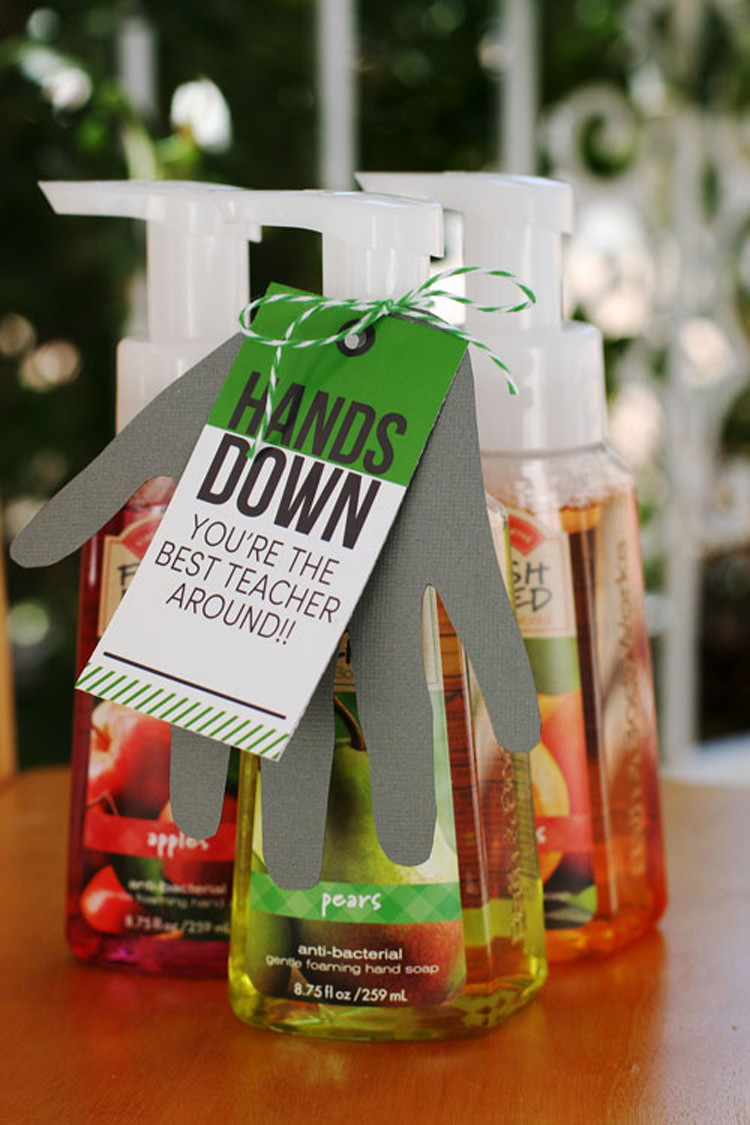 Use KCL Deals to find hand sanitizer and soap deals!
4. Stockpile Gift Basket & Poem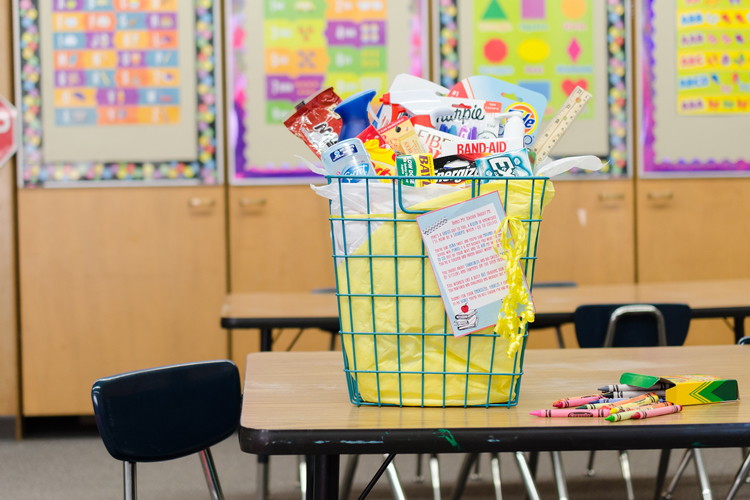 Include the common stockpile items in the poem below, and attach the free printable to your teacher's gift basket.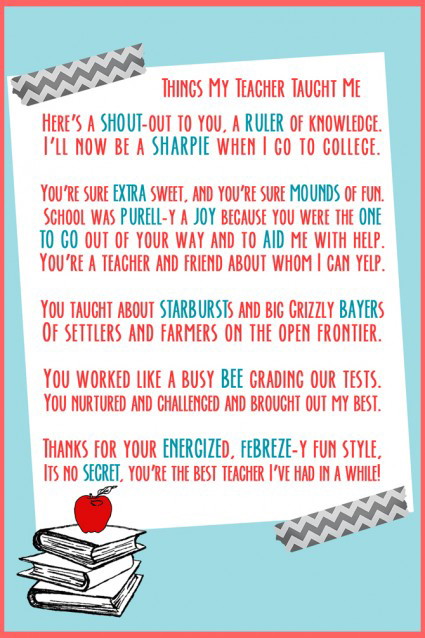 5. School Supply Cake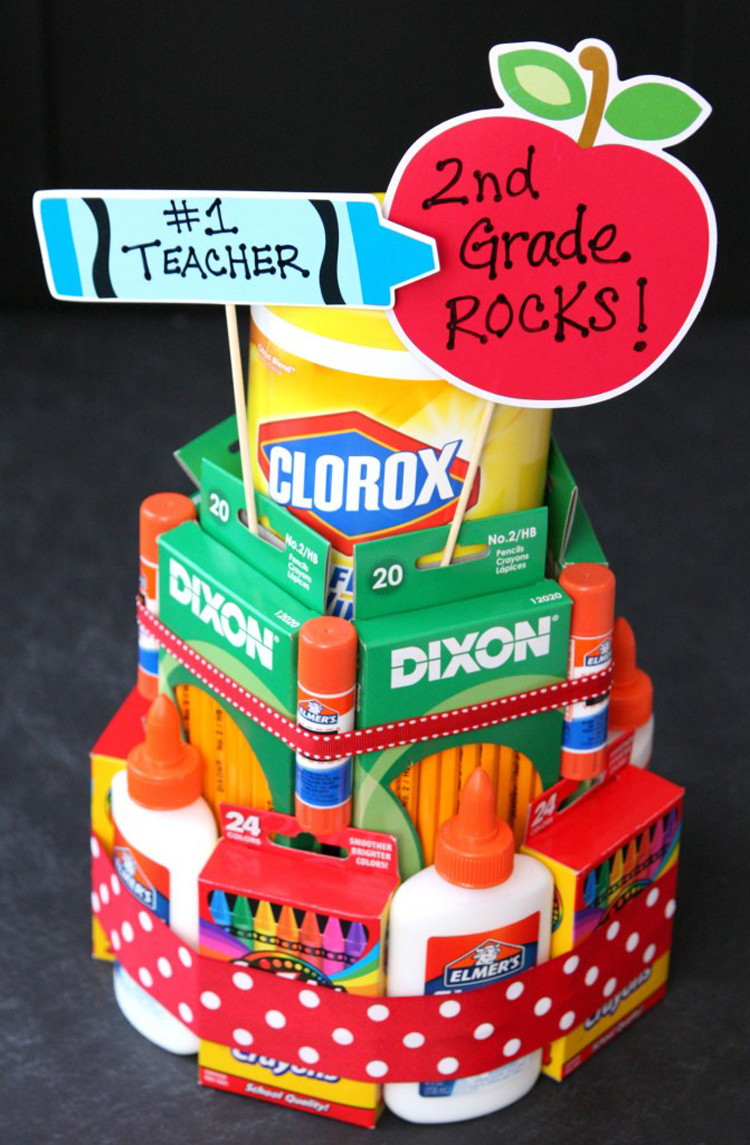 Another great reason to stock up on school supplies come late July when back-to-school sales are in full swing!
6. Framed Crayon Gift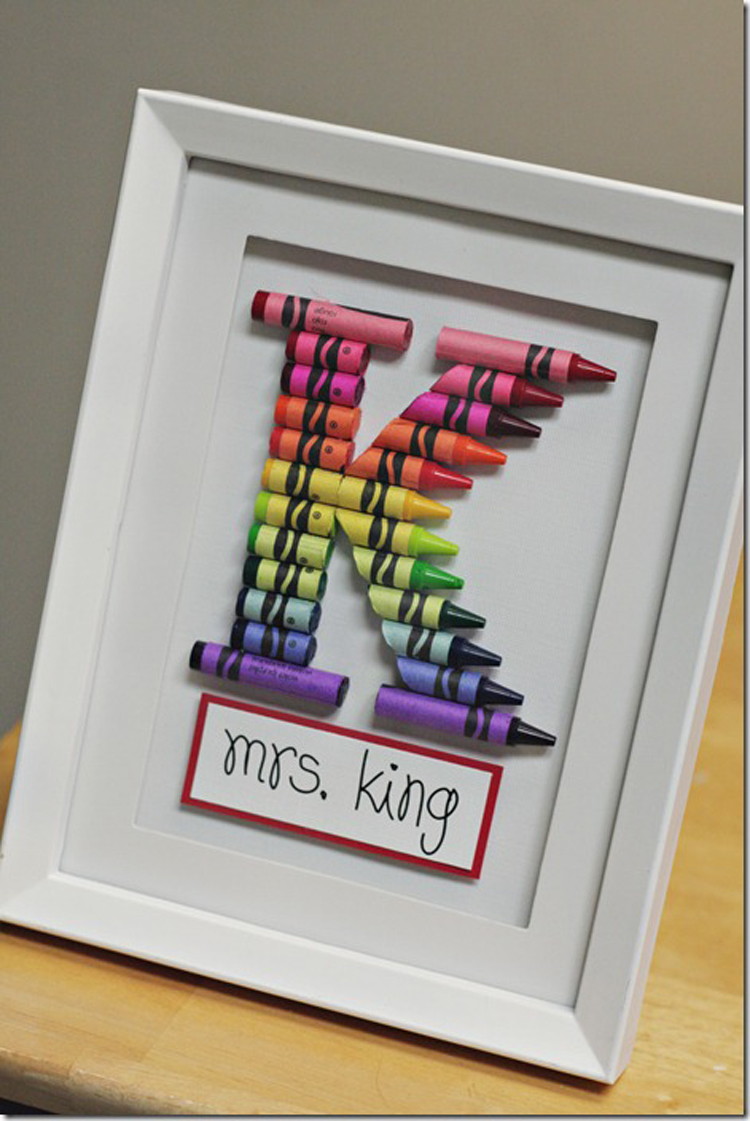 This gift may be a little time-consuming, but the whole thing will cost you less than $2!
7. Chalkboard Flower Pot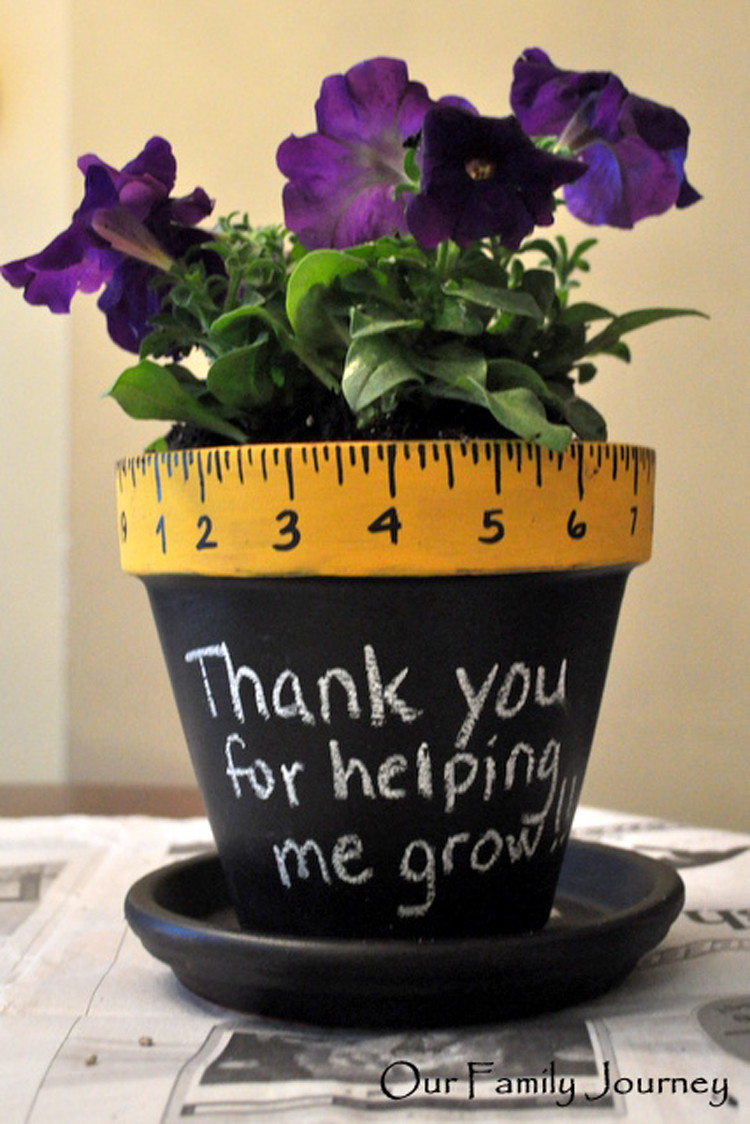 Apply chalkboard paint to a terracotta pot, and use a measuring tape to draw on a ruler with a paint marker.
8. Movie Gift Card and Candy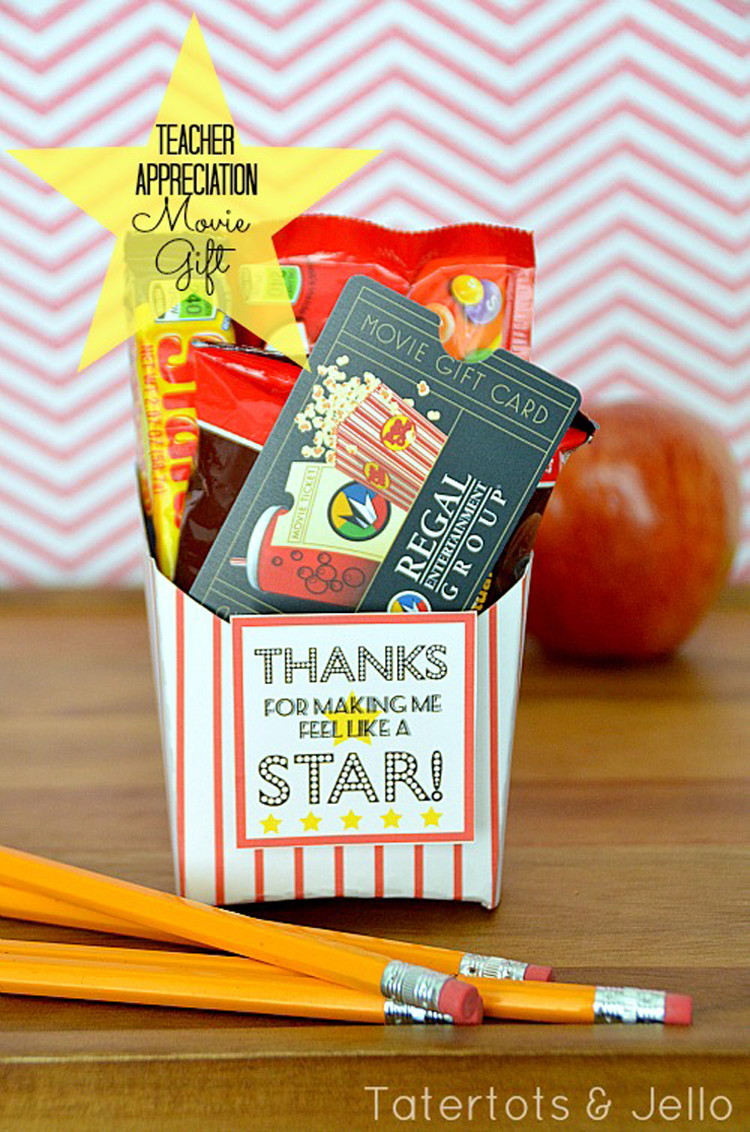 Buy the movie theater gift cards at Costco and the candy at Dollar Tree for more savings!
9. DIY Pencil Vase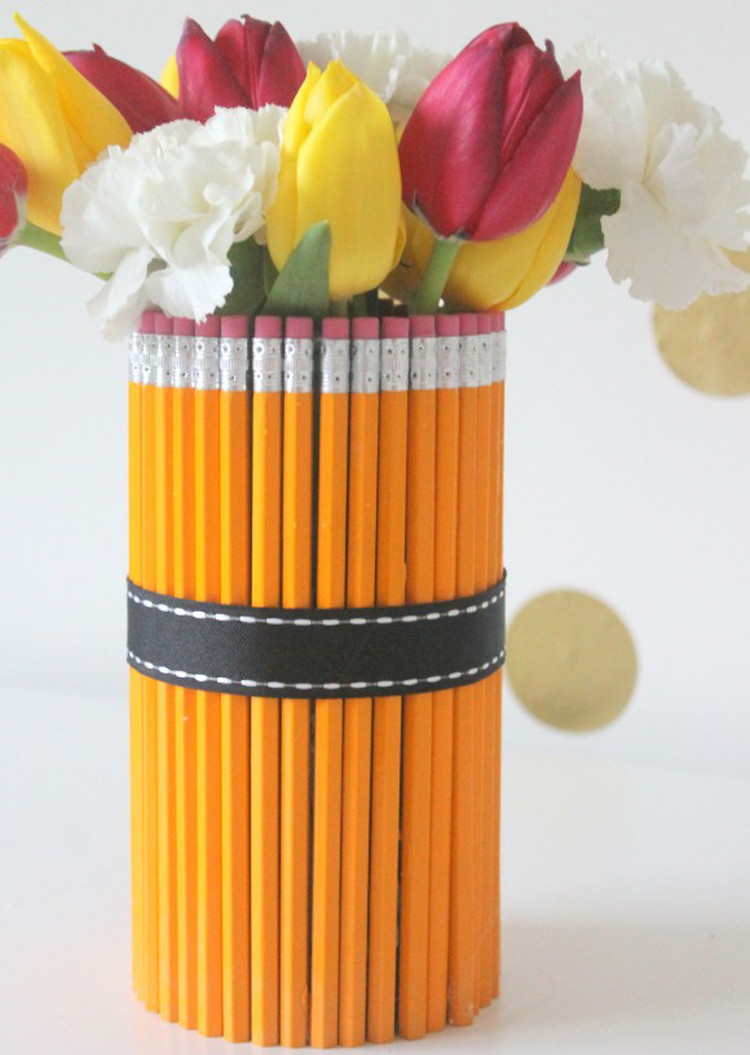 Check for pencil and pen coupons and deals here!
10. Chalkboard Crayon Wreath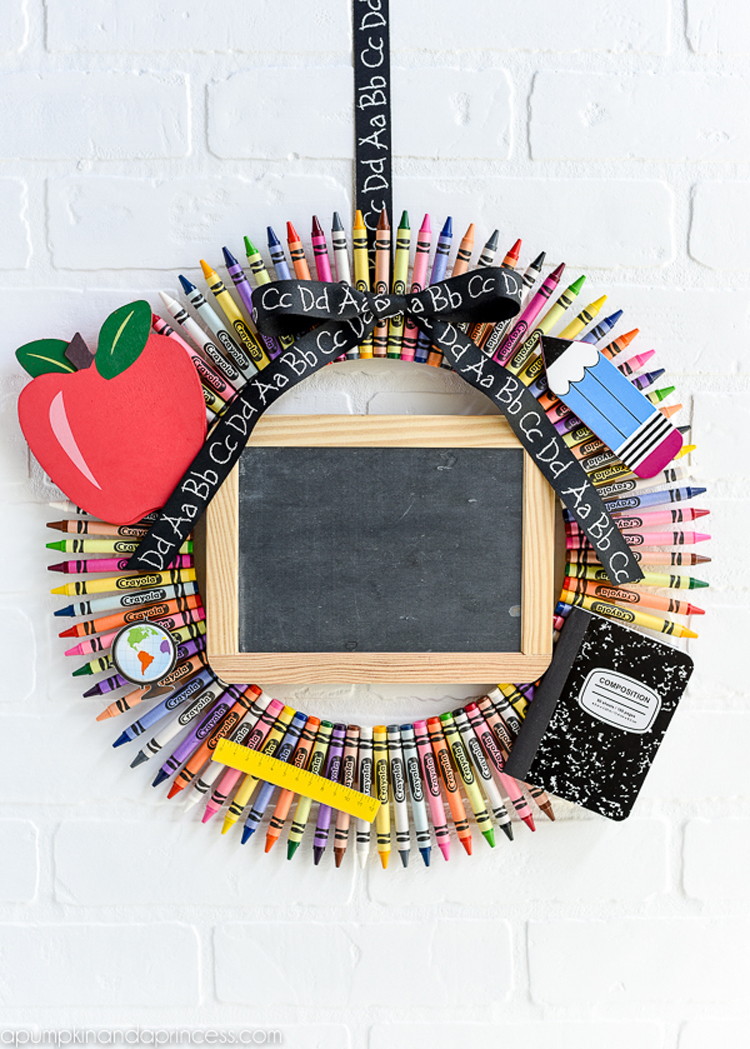 An unfinished wood wreath, crayons (stock up on these in July and August when back-to-school items are super cheap!), hot glue, and a few embellishments like a small chalkboard are all you really need to make this thoughtful gift.
11. $12 DIY Painted Globe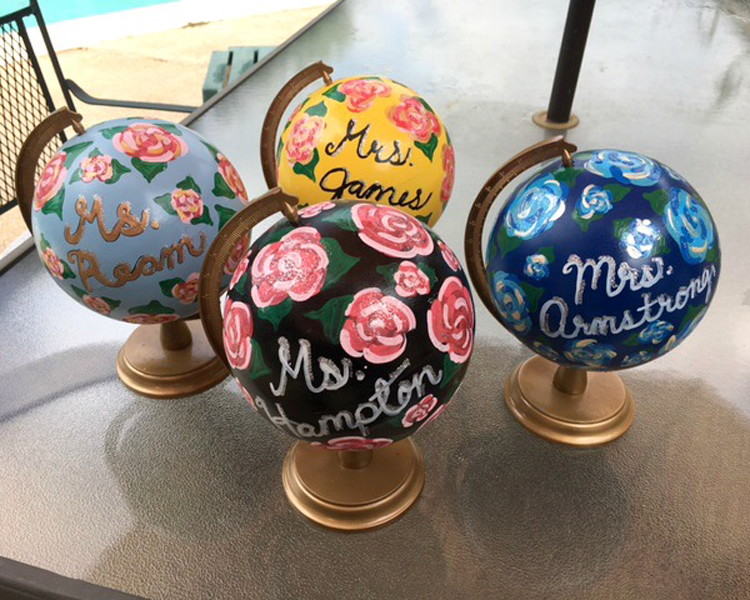 Get mini globes like these for about $10 on Amazon, then have the kiddos help you paint over them to give as gifts to their teachers.
12. An Apple for a Teacher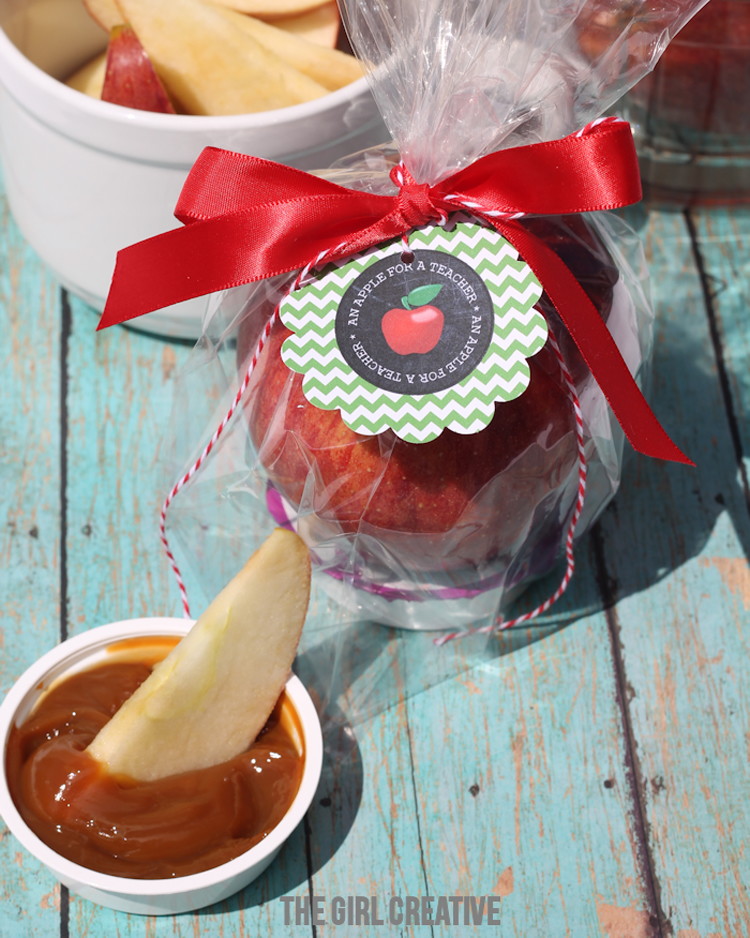 Giving a teacher a regular apple = boring.
Giving a teacher an apple with caramel sauce wrapped with a bow = an irresistible (and inexpensive) throwback gift!
13. Dry Erase Marker Gift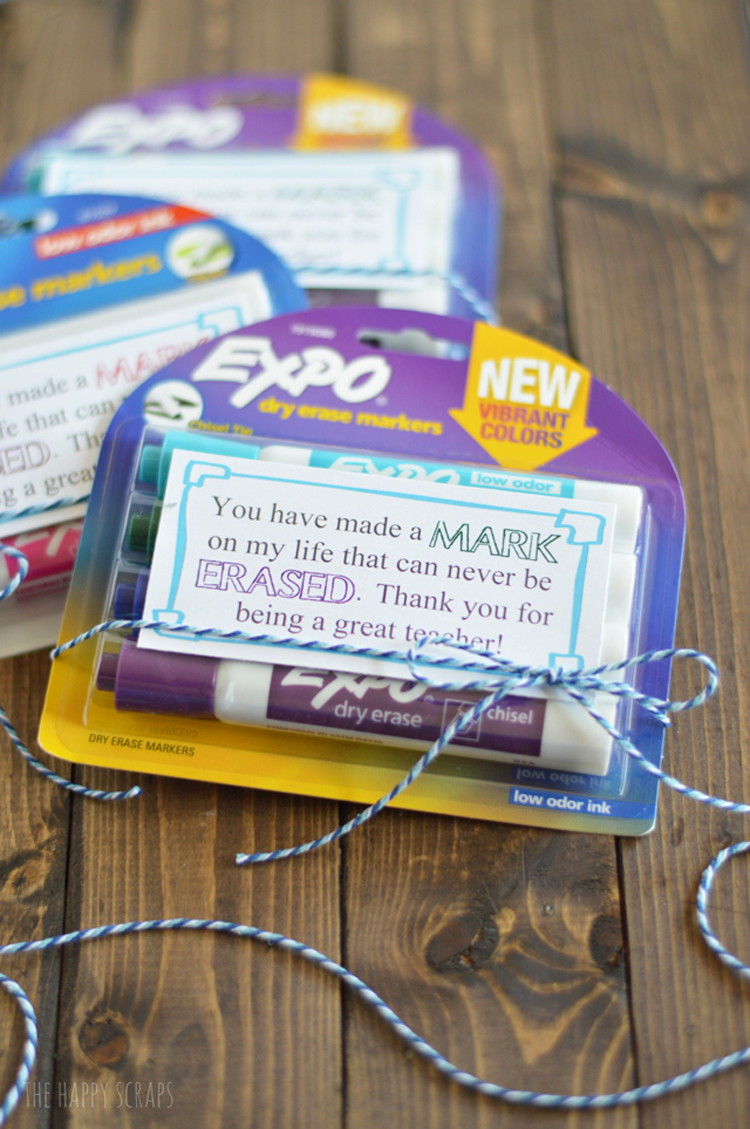 Simple, useful, and with a sweet message any teacher would appreciate!
14. Post-it Teacher's Gift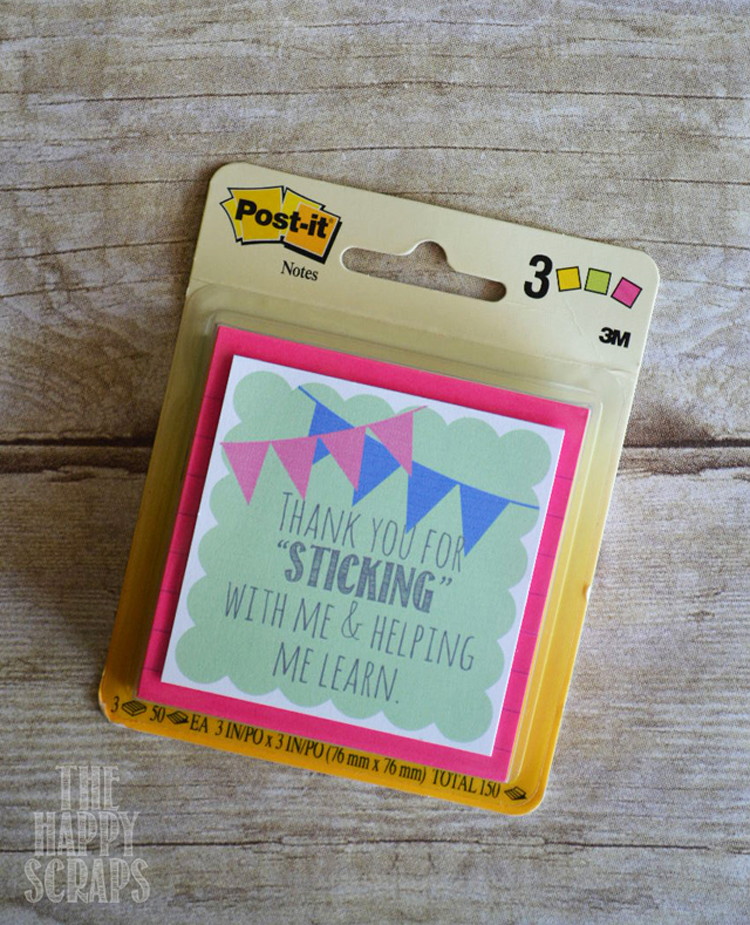 It doesn't get any easier than this! Just print out the free message template on The Happy Scraps blog (link just below the image), and stick to a package of Post-its.
15. Tea-rific Tea Gift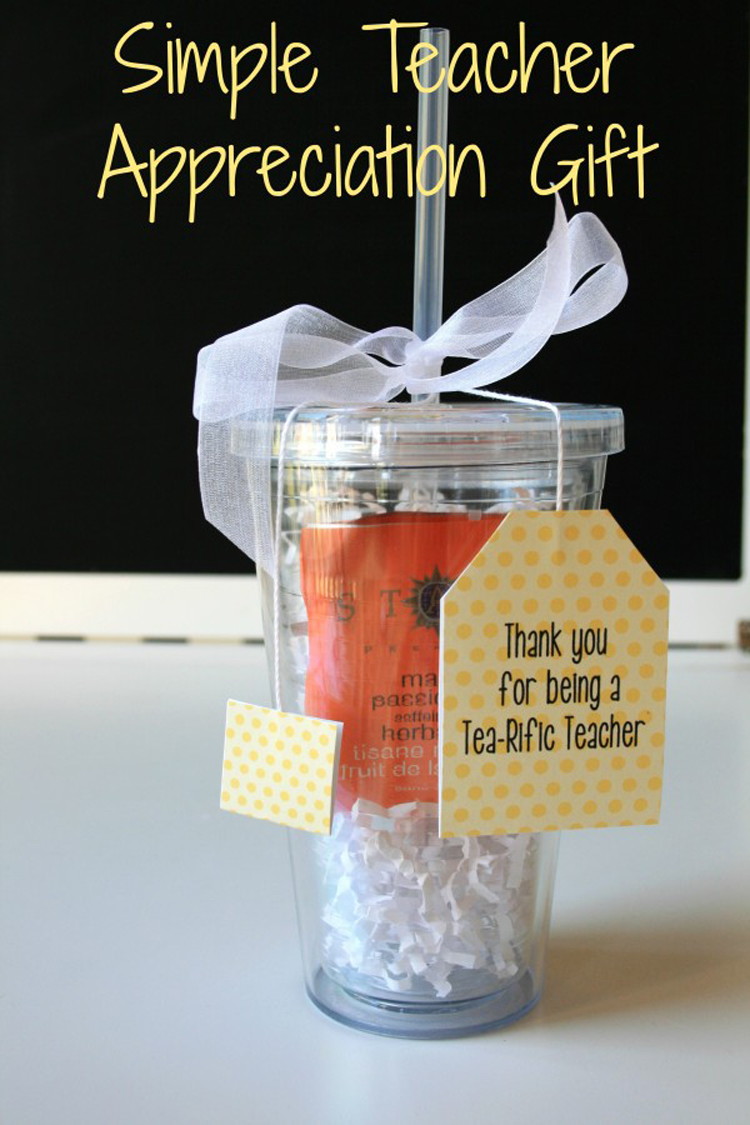 HINT: Try Target's Dollar Spot (the discount-bin area in the front of the store) for cheap double-wall straw cups.
16. Summer Relaxation Kit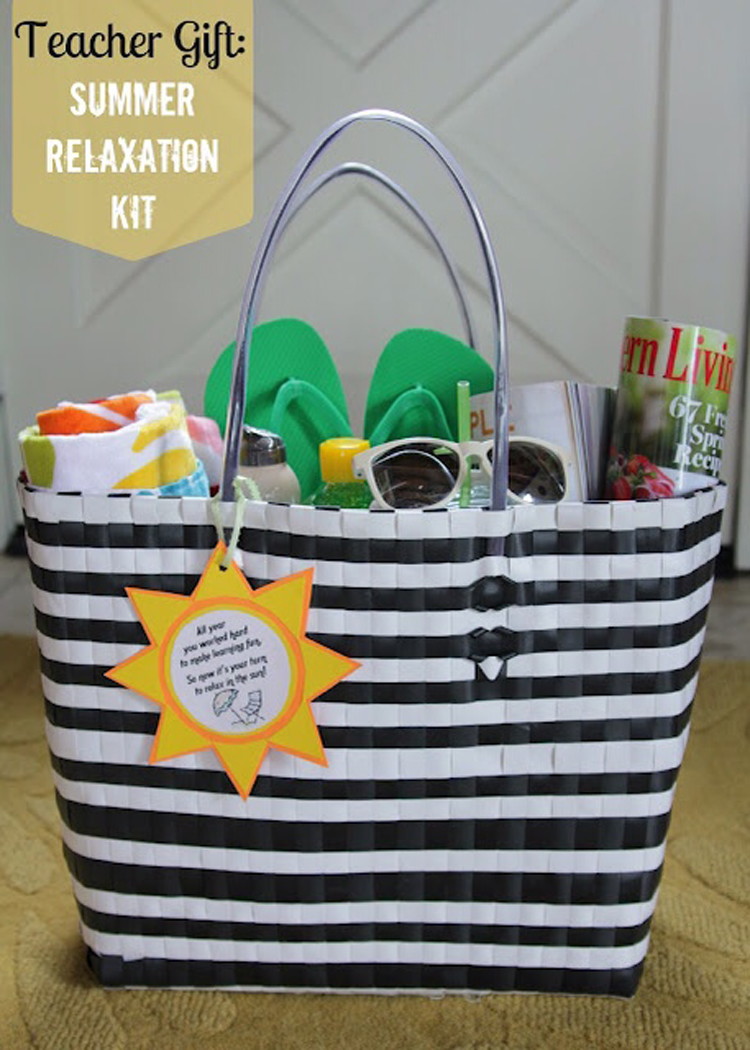 This gift can be a little pricey depending on what you put in your teacher's beach bag. Skip to My Lou spent around $43 for beach essentials like flip-flops, sunscreen, sun glasses, and a towel, but if you plan ahead and stock up when the price is cheap, you can spend a lot less!
17. Lemonade Cups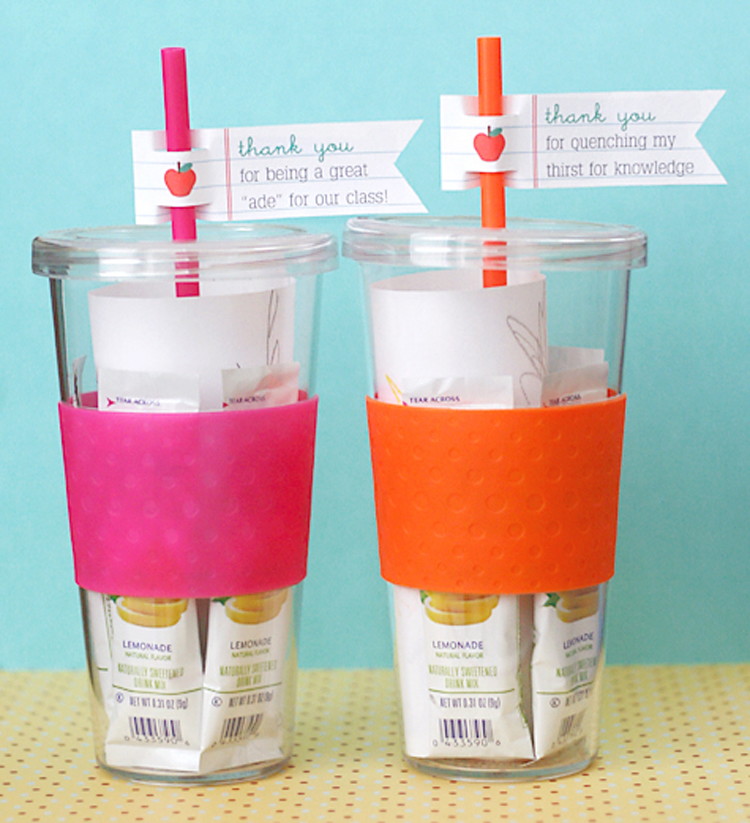 Here's another awesome cup idea. Don't forget to use coupons for the drink packets!
18. Teacher Emergency Kit
Lotion, gum, mints, hand sanitizer, pain reliever…candy — just some things you can add to a teacher emergency kit.
19. Sugar Scrub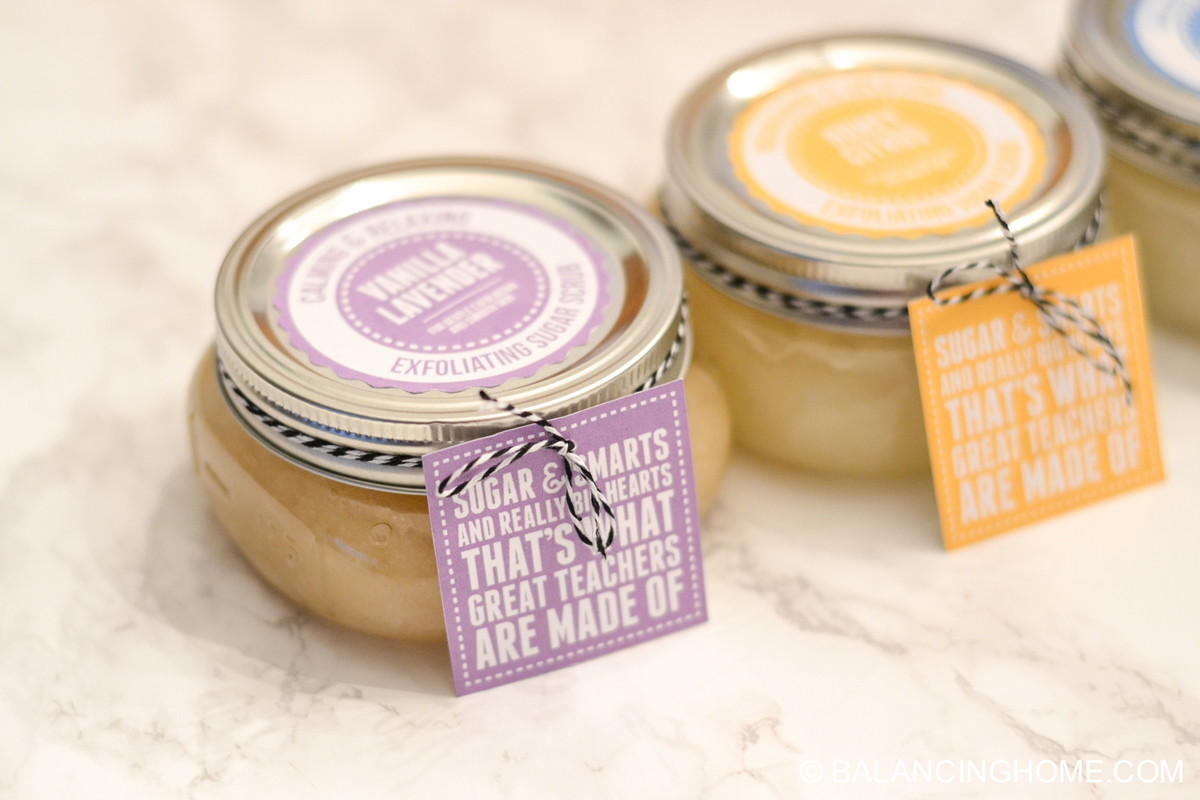 Sugar scrubs are so easy to make, and everyone loves them. Attach a clever message, and hand them out to your child's teachers.
20. One Smart Cookie Teacher Gift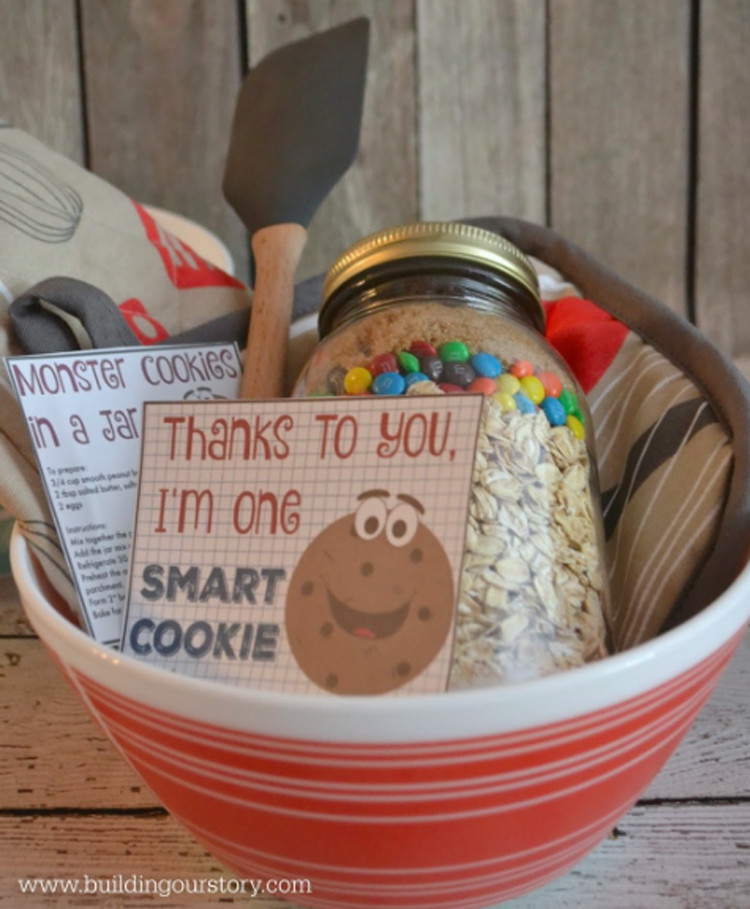 Share one of your favorite recipes with a teacher, and include all the ingredients in a mason jar. Don't forget the sweet message!
SaveSave