We're reader-supported and only partner with brands we trust. When you buy through links on our site we may receive a small commission at no extra cost to you. Learn More. Product prices and availability are accurate as of the date and time indicated and are subject to change.
For many decades, we've been shopping at Dollar Tree and filling our baskets with as many dollar items as can fit. But starting in 2022, Dollar Tree increased their regular prices to $1.25. And now in 2023, we're discovering items priced all the way up to $5 at some locations. So what's the deal?
These $3 to $5 items are part of a new concept called Dollar Tree Plus, and it's rolling out to thousands of Dollar Tree stores nationwide. It's essentially the same Dollar Tree we all know and love, but now they offer items that cost far more than just a dollar.
So which stores have these $3 and $5 "Plus" items? And what exactly can you find in the Dollar Tree Plus aisles? We've assembled all our best tips about Dollar Tree's Plus section so you can plan your shopping trip accordingly.
For more smart shopping tips, text HACKS to 57299, then download The Krazy Coupon Lady app to keep up with all the best Dollar Tree deals.
Dollar Tree Plus is a special section filled with $3 and $5 products, but it's only at select stores.
The Plus section at Dollar Tree offers a wide range of items — some that you might not expect to be at a dolalr store. If your store has a Dollar Tree Plus section (we'll get into that next), here's what you'll find for $3 to $5:
About two out of every five stores has a Dollar Tree Plus section.
Here's the scoop: not every Dollar Tree location has a Plus section. And there aren't any standalone stores that go by the name "Dollar Tree Plus." As of mid-2022, about 27% of Dollar Tree stores included Plus items. And in mid-2022, the number is closer to 44% according to their investor info online.
So how do you know if your store includes a Plus section? Enter your city or ZIP code into the Dollar Tree store locator and look for a red "Plus" logo.
TIP: You might bump into Plus items even in stores without the fancy logo online. Like, my local store doesn't show the logo online, but guess what? There's a whole section in the freezer with $3 and $5 items. So keep your eyes peeled — you never know what Plus items you might stumble on as they roll out the concept to more stores.
You can still use coupons on Plus items, even though regular prices are higher.
Dollar Tree Plus items still fall under the same coupon policy as the $1.25 items. Here's a quick rundown of the fine print of the Dollar Tree Coupon Policy:
They accept printable internet manufacturer coupons and traditional paper coupons found in newspapers and inserts. But digital coupons are a no-go.
You can use up to two internet coupons per day.
Have a manufacturer coupon? You can use one per item.
If you have identical coupons, you can only use up to four in a single shopping trip.
Use as many different newspaper coupons as you want in a transaction.
Coupons valued over $1 are accepted. However, don't expect an overage; while you can snag an item for free, Dollar Tree won't give you any change.
Related: Not happy with a Dollar Tree purchase? We assembled the top things you need to know about the Dollar Tree Return Policy.
Shop for $3 and $5 Plus items online, too.
In case your local Dollar Tree isn't carrying the Plus range yet, no worries — they're also shoppable online.
Like the standard Dollar Tree inventory, these items can also be bought online in bulk. Just check the "Minimum You Can Buy" detail for each product to make your bulk purchases.
You'll still find plenty of $1.25 items at stores with a Plus section — in addition to the $3 and $5 finds.
If you're lucky enough to have a Plus section at your Dollar Tree, that doesn't mean everything is going to be $3 and $5. You'll still find all the usual dollar stuff at your Dollar Tree, but there are many new categories for these $3 and $5 products.
You've got your electronics, beauty products, toys, crafts, and a whole lot more. Want to decorate your place? They've got stuff like fake plants, throw blankets, and wall art. Need something for your latest DIY project? Check out the paint, ribbons, and brushes. They even have cheap earphones, tablet and phone accessories, speakers, and other electronic gear.
Lately, we've been seeing tons of great seasonal and holiday decor like Halloween inflatables, fall porch signs, and even college dorm essentials.
Our latest Dollar Tree Plus finds: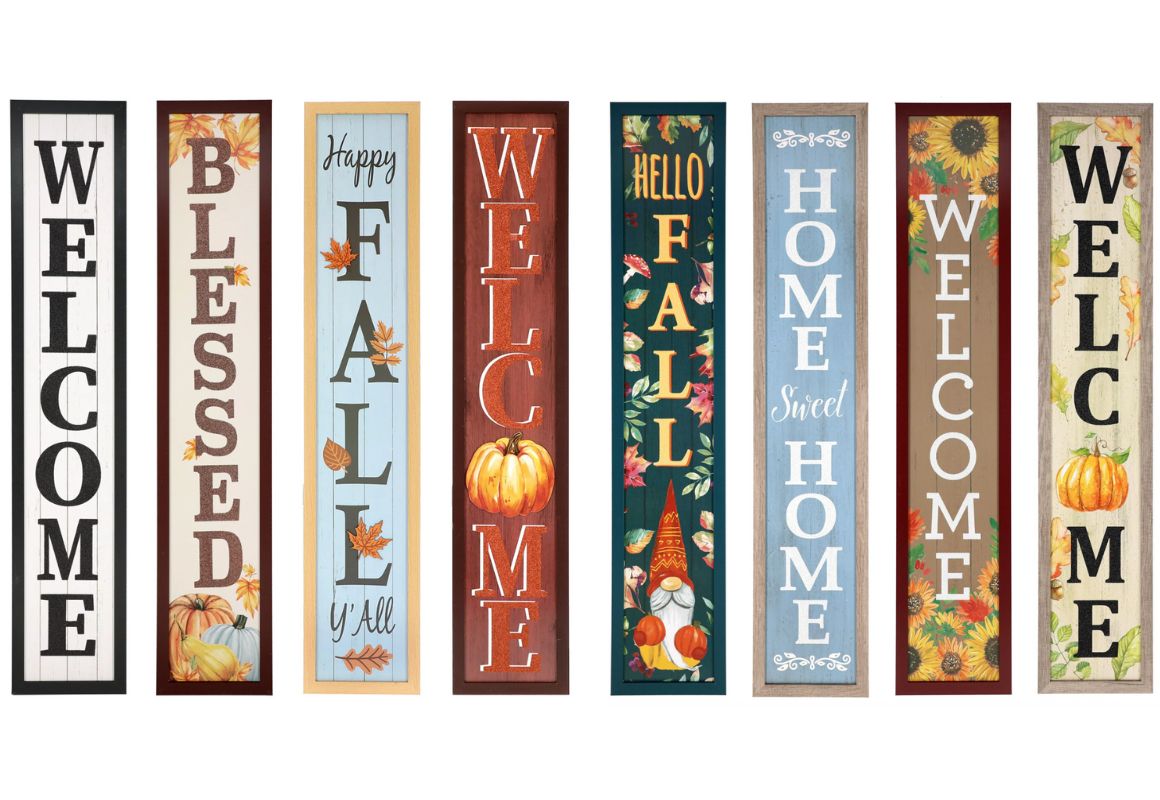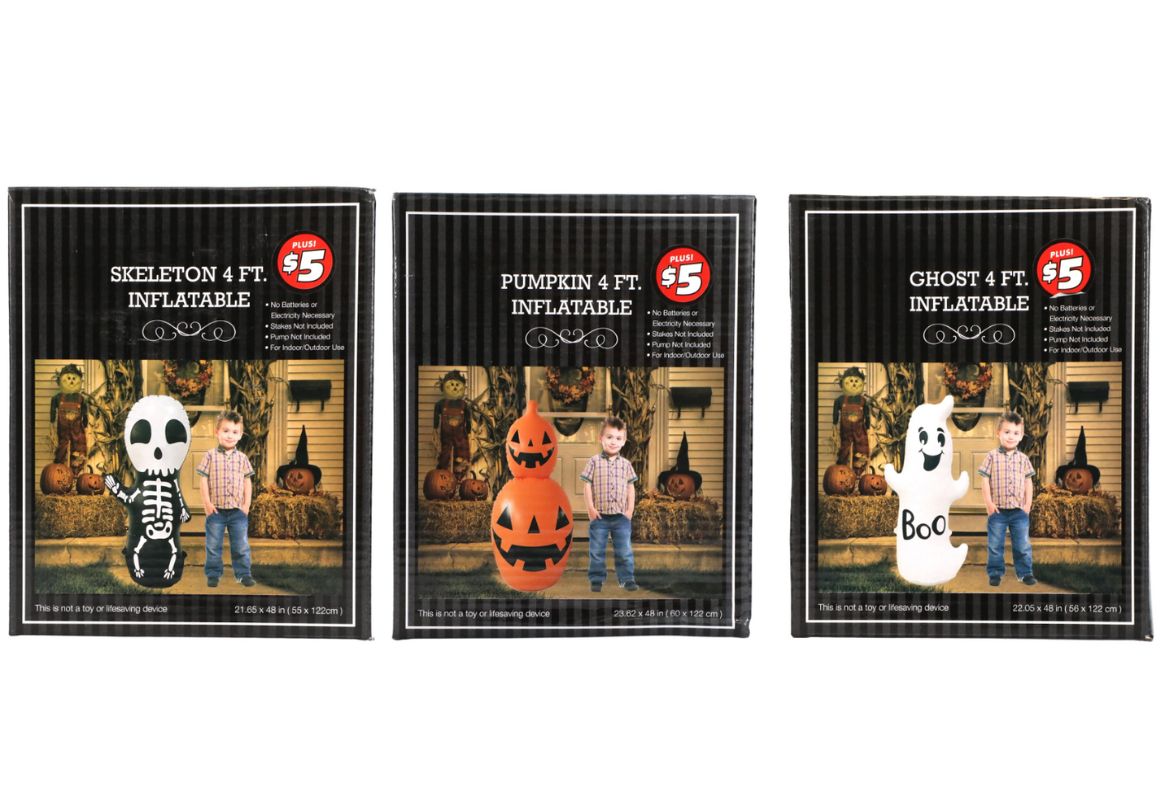 Squishville Mystery Minis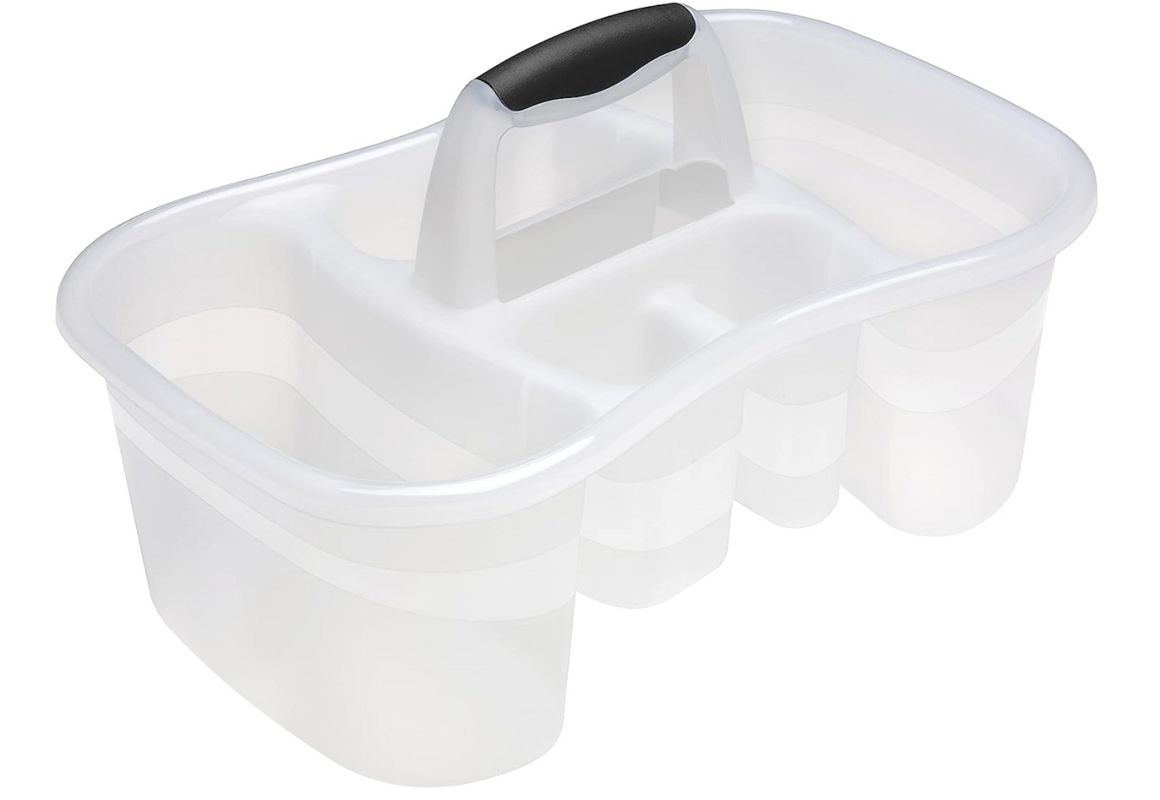 Sterilite 5-Compartment Bath Caddy