If you didn't panic in the first wave of coronavirus hysteria, you may be concerned now as inventory shortages have become very real. You may be asking, "When will grocery stores restock?"
If you still need paper products and cleaning supplies, here are some tips for getting what you need — plus the restock schedules for CVS, Walmart, Target, and more.
But first, download the Krazy Coupon Lady app to get the latest coronavirus updates and new money-saving tips.
How much toilet paper do you really need for two weeks?
If you have enough toilet paper to last you the next two to four weeks, you'll be fine. And if you're wondering how much toilet paper you use per week, a
Today Show study
calculated a four-person household would need about 17 double rolls, or about nine mega rolls to last approximately two weeks. But who knows? My family definitely uses way more than this.
Even as a number of retailers had insufficient inventory to meet customer demand, U.S. toilet paper sales were up more than 71% in May, compared to the same time in 2019.
And while toilet paper apocalypse memes flooded the internet and heightened the initial panic, all the experts are saying everyone need not worry themselves over toilet paper any longer.
Shop the latest toilet paper coupons and deals.
A hand sanitizer price increase, on the other hand, may happen.
Hand sanitizer, which also went out of stock in most retail locations at the beginning, saw a 1,400% increase in demand in March alone, according to an Adobe Analytics report. This spike in demand has apparently not hit its peak, so expect the price of hand sanitizer to increase in the near future.
But the good news is you can make your own hand sanitizer with just rubbing alcohol and aloe.
Set Amazon restock alerts for unavailable items.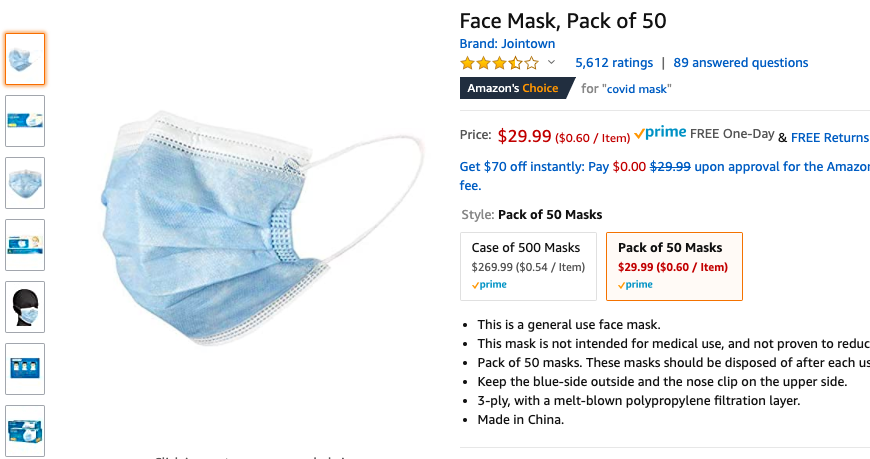 Amazon is still getting inventory — rapidly, even. But as soon as they restock certain items they can sell out in minutes. I found a face mask this morning at 8 a.m. Eastern time, but by the time I sent a link to a friend, it was sold out.
If you're feeling desperate, make sure you're checking Amazon throughout the day. While you're shopping around, look out for email alert buttons to help you out. Amazon allows you to sign up to be emailed when some out-of-stock products are available again.
Lastly, watch the delivery dates. When in-demand items pop up as available, the delivery dates can be a month out.
When grocery stores restock, they restrict how much you can buy.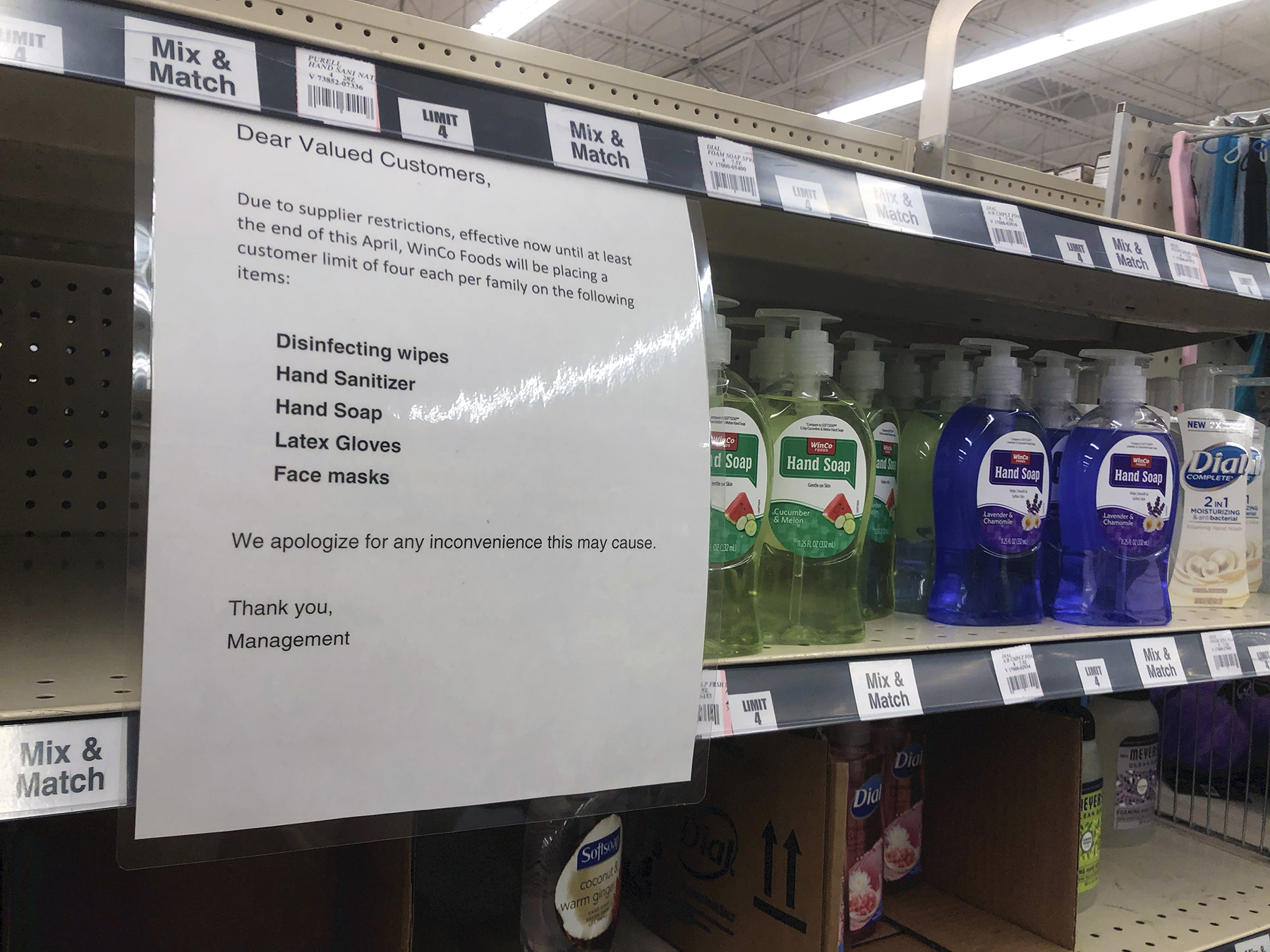 The initial run on hand sanitizer came before stores had limits. Right now, Walmart, Publix, Kroger, Safeway, Albertsons, and countless other stores continue to set restrictions on purchase amounts, namely for in-demand products like toilet paper, sanitizing wipes, face masks, and gloves.
Factories are running 24/7 and streamlining processes.
Many factories have been operating 24-hours a day focusing on the highest-priority items only — such as manufacturing bleach in only one size and scent. Foods may be available in limited flavors and household items in limited scents to maximize the number of products each machine can produce per day.
Amazon is restocking non-essential items, slowly.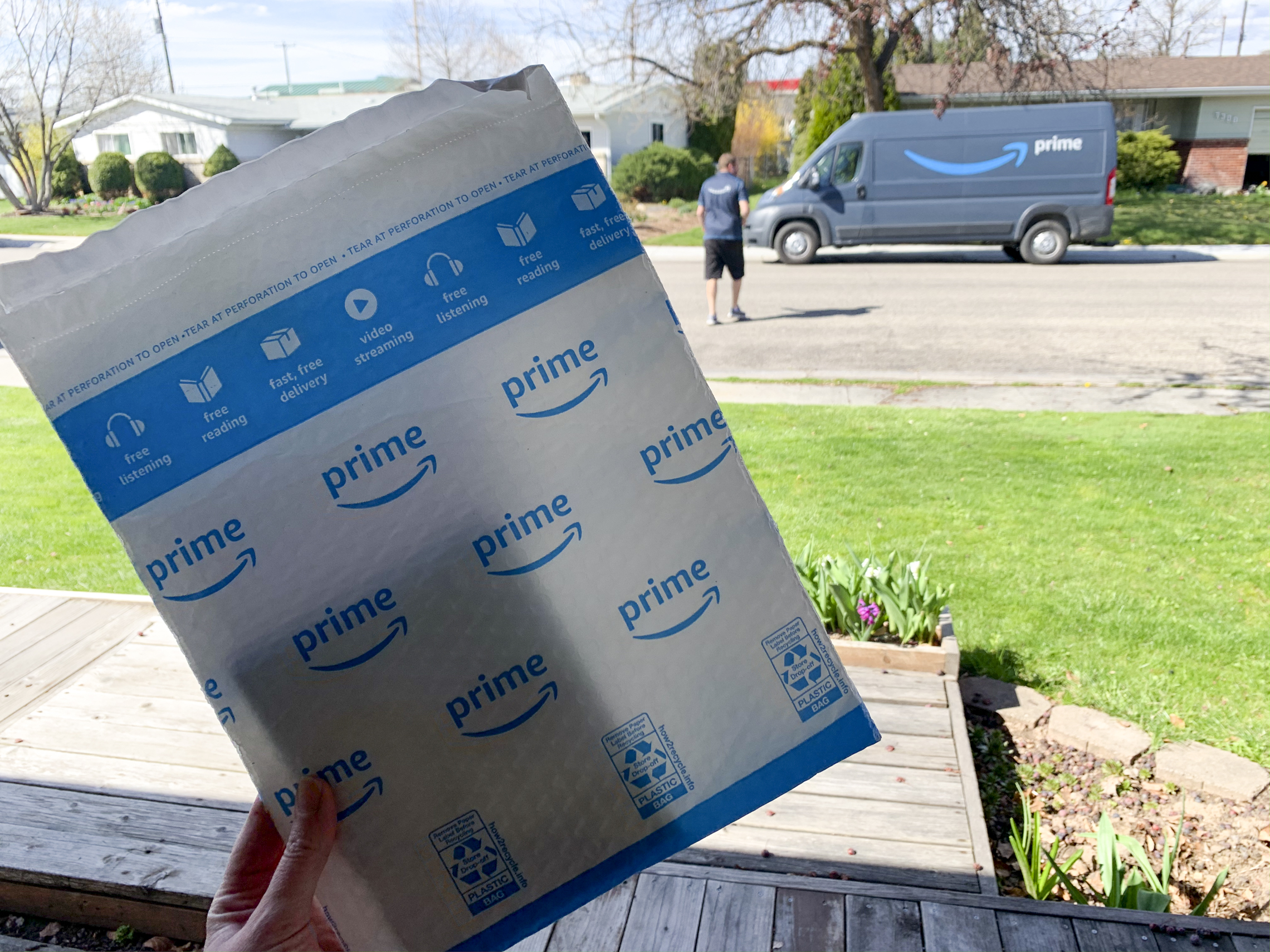 On March 17, Amazon announced it was
suspending restocks for non-essential items through April
. Amazon shipment fulfillment centers are still prioritizing in-demand products, but now they are able to periodically restock non-essential items when they can. After reading the seller message boards, Amazon is kind of randomly deciding which items to re-stock and which to pass on. This is making sellers very angry.
For buyers, just know that if an item does not fall under a baby, health and household, beauty and personal care, grocery, industrial and scientific, or pet supply category, it is gradually being restocked. And we don't know when. Or why. But be gentle with third-party sellers cause they are pretty much losing it.
Many retailers suspended returns for toilet paper and hand sanitizer to discourage panic-hoarding.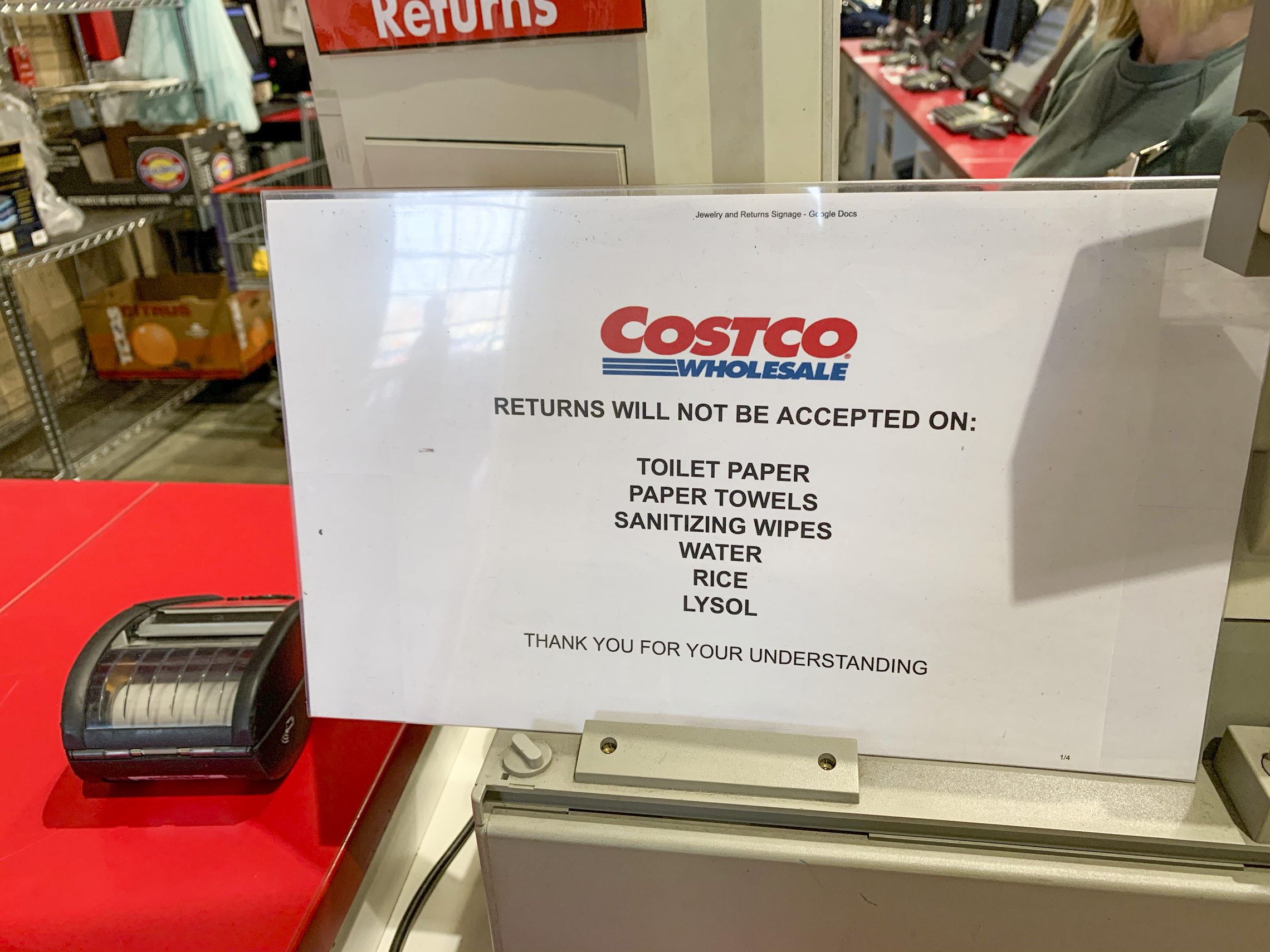 Many retailers including Walmart, Costco, and Kroger leave return policies up to the discretion of store management, in such a way that they can refuse to take returns on paper products and cleaning supplies, especially those bought in mass.
ShopRite stores have taken an even more staunch approach, having announced late March that they were suspending all returns and rain checks until the coronavirus crisis is over. All ShopRite sales are final.
When does CVS restock?
Most CVS locations have maintained their normal hours. The day, time, and content of each delivery varies by location — but most CVS stores get weekly shipments. Like many others on this list, CVS could sell out of newly stocked essential items within an hour (or less) of them being put on the shelf.
When does Fry's restock?
A Kroger brand, Fry's grocery stores usually receive restock shipments in the morning, but it varies by location.
Check the exact hours of your local Fry's here.
When does Walmart restock?
All Walmart locations, including 24-hour stores, have reduced their hours to 7 a.m. — 8:30 p.m. (Stores that open later than 7 a.m. will continue their regular starting hours). This allows for extra unloading of trucks and cleaning of the stores at night. The best time to find Walmart restocks is in the morning, but this varies by location and you can expect to see stockers in the aisles throughout the day as well.
When does Walgreens restock?
Most Walgreens get two shipments per week, and when the deliveries arrive varies by location. Make sure to call your local Walgreens to double-check their normal routine and make the most of your trip outside the house.
Many Walgreens locations have reduced their hours to weekdays, 9 a.m. — 9 p.m., and added a designated shopping hour for seniors (as well as their caregivers and immediate family members) every Tuesday, 8 a.m. — 9 a.m.
When does Costco restock?
Costco usually gets trucks in a few times a week, but all the locations we spoke to said they're getting shipments daily or near-daily. Teams bring inventory out each morning between 4 a.m. and when doors open
If you are a non-Costco member and wish to order from their warehouses, you can place your order via Instacart. Right now Instacart shoppers aren't being given priority access to Costco. Only a few Costcos' (far-and-in-between) are giving Instacart shoppers priority.
When does Target restock?
Unlike Costco, Target doesn't usually get a semi-truck load of inventory every day. It's more like three to four times per week, on average. But for a number of weeks past,t Target stores still expect to receive daily shipments.
The majority of the unloading happens at night, particularly for the in-demand items. While you may see swimsuits being unloaded at Target during the day, you're most likely to find paper products and cleaning items in stock if you're at the store when doors open. Many stores have reported selling out within the first hour.
When does Albertsons restock?
If you're still struggling to find essential items, check your local Albertsons. My local store told me that first thing in the morning is the only time you'll be able to snag toilet paper before someone else does. Albertsons also does both grocery delivery and pick-up.
When does Publix restock?
Publix grocery stores are restocked daily. If you don't want to go into the store, you can also order through Instacart.
Senior shopping hours are 7 — 8 a.m. every Tuesday and Wednesday morning until further notice. Publix Pharmacy will also open at 7 a.m. on Tuesdays and Wednesdays so that folks can get the prescriptions they need.
When does Safeway restock?
Many Safeway locations have reduced hours to give staff more time to clean and restock. Like many regional grocery stores, when they receive their shipment varies by location. In addition to "Seniors Only" shopping hours from 7 a.m. — 9 a.m. on Tuesdays and Thursdays, most locations also offer Safeway delivery of certain items.
When does Dollar General restock?
My local Dollar General gets their new inventory every Monday morning (though the new items might not hit the floor until noon). All Dollar General locations have senior shopping hours 8 a.m. — 9 a.m. every day.