From free deal-finding services to getting paid to shop, here are the best online shopping strategies that will keep more dinero in your digital wallet.
1.Get price adjustments with Paribus.
I like to think of Paribus as my 100% free, personal price-adjustment assistant who doesn't eat my snacks.
All I do is allow Paribus to access the receipts in my email account, and they'll automatically track prices on the items I've bought. If a price falls, Paribus will email the retailer from my inbox and request a price adjustment on my behalf (price adjustments are usually available up to 14 days after a purchase).
Once a refund is approved, the amount will be credited to my card.
The first time I used Paribus, I received $3 back within the first few days.
Paribus compensates us when you sign up for Paribus using the links provided.
2. Double check your price for free with Deal Squad.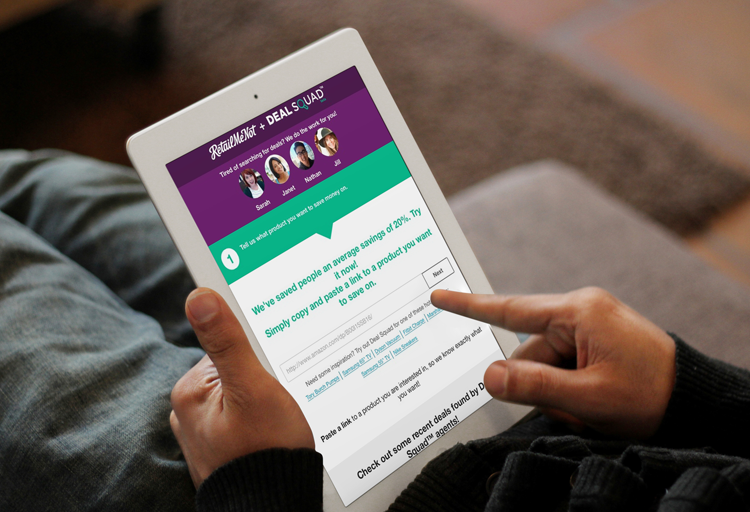 Ugh. Finding the lowest price on the Web is extremely time consuming—am I right?!
RetailMeNot feels your pain, and that's why they recently launched Deal Squad.
Deal Squad is a completely FREE service (seriously, I recently tried this and wasn't pressured to buy a thing—not even through spammy follow-up emails!), where you give the link to an item you're interested in buying to a deal-finding expert.
A real live shopping guru will scour the Internet for you and drop the best deal out there right on your lap (okay, inbox) within 24 hours. Hey, 8 out of 10 people have scored better deals with Deal Squad and have reported saving up to 40% on a product…now, that's legit service!
If you do nothing else today, you have to try Deal Squad. #gamechanger
3. Earn cash back for online purchases through Swagbucks.
Along with earning Swagbucks (points that you can accumulate and exchange for gift cards or cash) for taking consumer research surveys, you can also earn Swagbucks just for shopping.
Get up to 40 Swagbucks per dollar spent when you buy products from major retailers through Swagbucks's platform. When shopping via Swagbucks, each point per dollar earned is like getting 1% back on your purchase.
4. Shop Tuesdays & Fridays for best average discounts.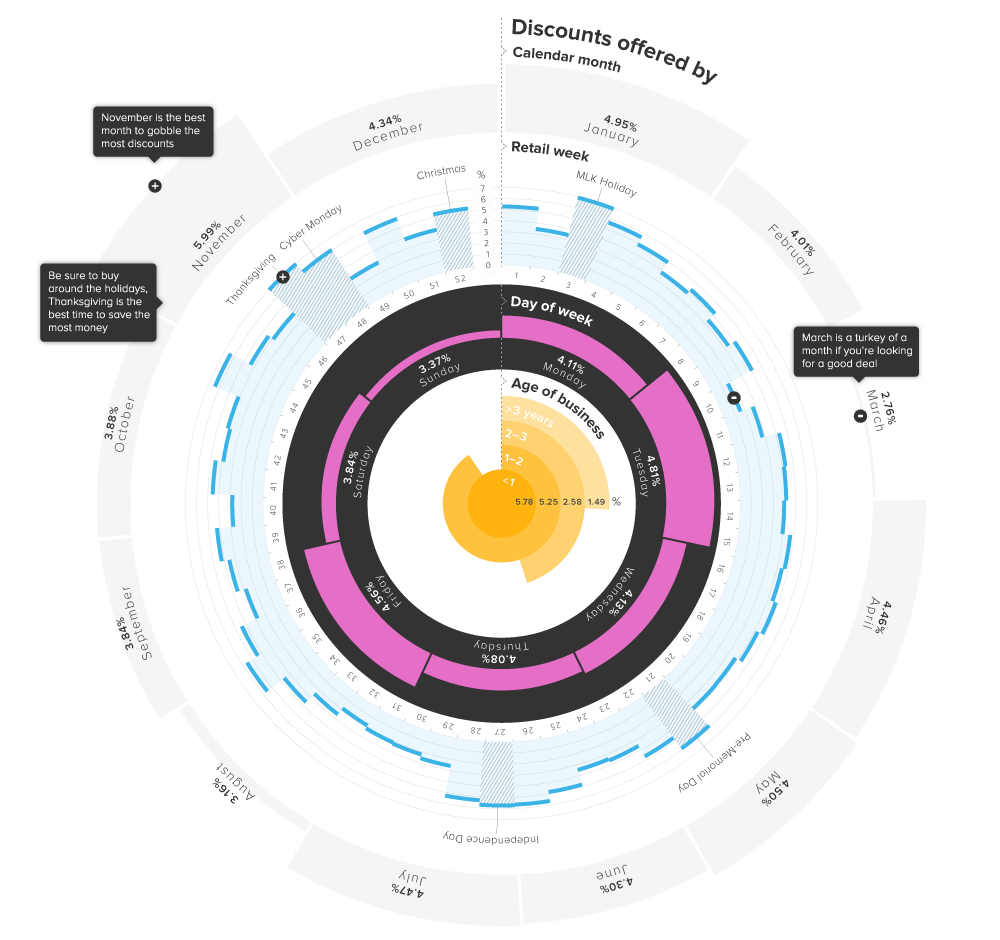 Believe it or not, there are good and bad times to shop online.
Research shows that average discounts are highest on Tuesdays, followed by Fridays. Avoid weekend shopping, when online average discounts are at their lowest.
The months with the best discounts are November, followed by January.
Notoriously bad months to shop online are when retailers know sales will be high regardless of price, like March (think spring cleaning, since everybody's out buying clothes for their kids, decor for the house, and is starting to work on their yards) and August (where back-to-school shopping forces demand, meaning stores don't have to discount).
See the best day of the week to shop at your favorite store.
5. Abandon your cart to get discount codes via email.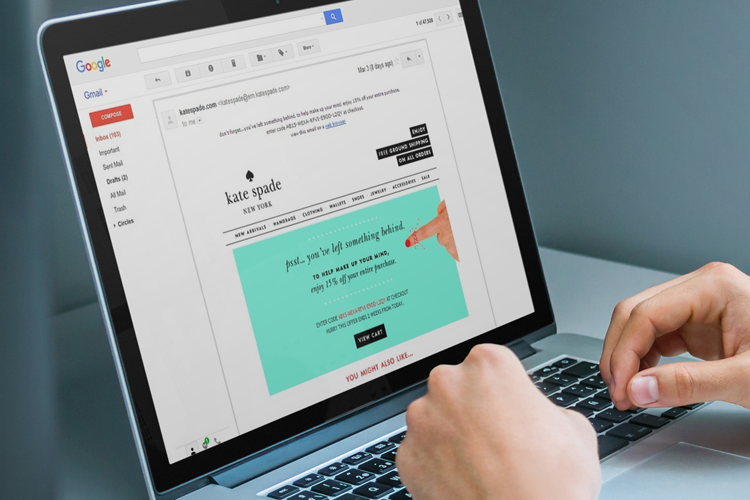 If you're not in a rush for your retail items, playing hard to get by abandoning your cart is an excellent option.
By not completing the checkout process, most companies will send a tailored follow-up email with discounts for the items you wanted (and still want) to purchase.
Put something in your cart at Kate Spade, leave it there, and you can get a 15% discount code delivered straight to your email. By working the system a bit, you'll be racking up discount codes to your inbox in no time—and with little effort on your part.
Check out our list of sites that are known to offer cart abandonment email discounts!
6. Use Raise.com to save an extra 5-15% on everything.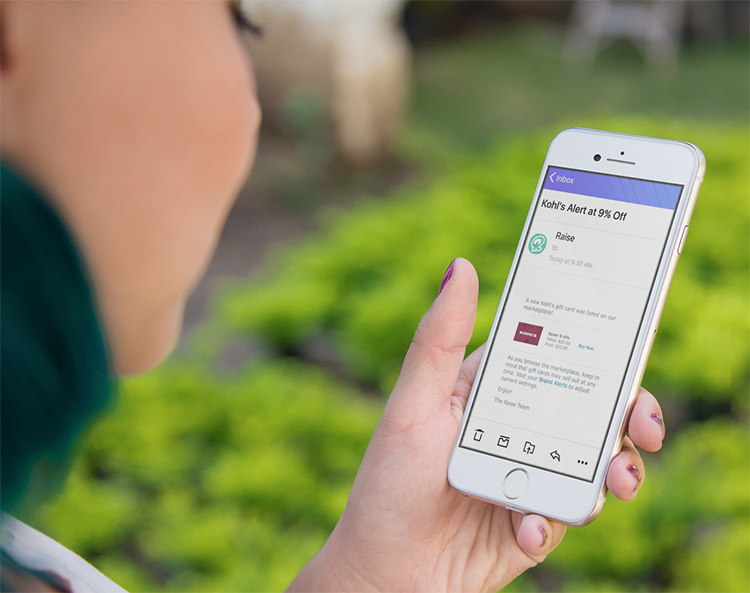 I've said it like 3,546 times, and I'll say it again: use gift cards on all your purchases to save big.
I fill my cart online, then once I know my subtotal, I head to Raise.com to find a gift card in the amount of my purchase. My average savings usually falls between 5 and 15 percent.
You can also set alerts to find out when new gift cards at your favorite retailers become available. If I want to buy Kohl's gift cards at 9% off or more, I set an alert and then get an email every time a new gift card is added.
7. Get free price-drop alerts from Shoptagr or Nifti.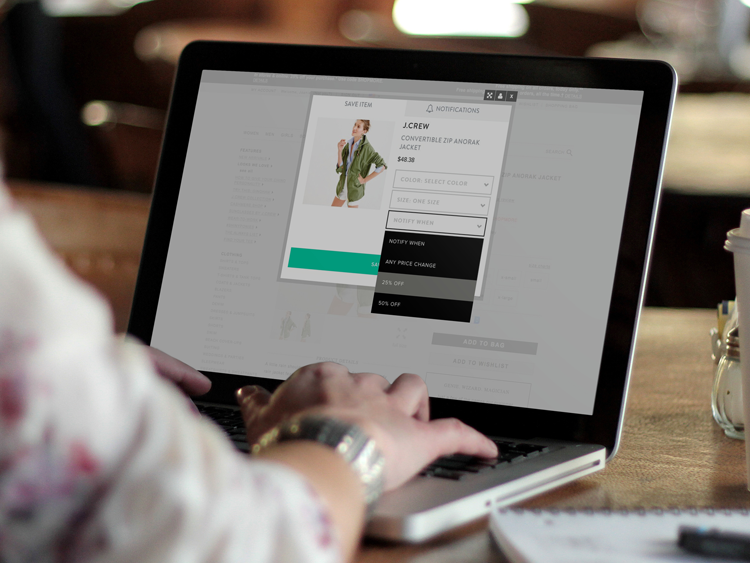 The Shoptagr bookmarklet allows you to select the item, size, and color you'd like to buy, then sets an alert that'll tell you when the price drops by your selected 25% or 50%.
The only downside to Shoptagr is that I felt it slowed down my computer because I'm usually mobile (and carrying my desktop in my purse is heavy).
So, another option is the Nifti app. The app also lets you set notifications for price drops on specific items. It'll send you an email or push notification once an item hits your designated price.
8. Use CamelCamelCamel to track Amazon prices before making a purchase.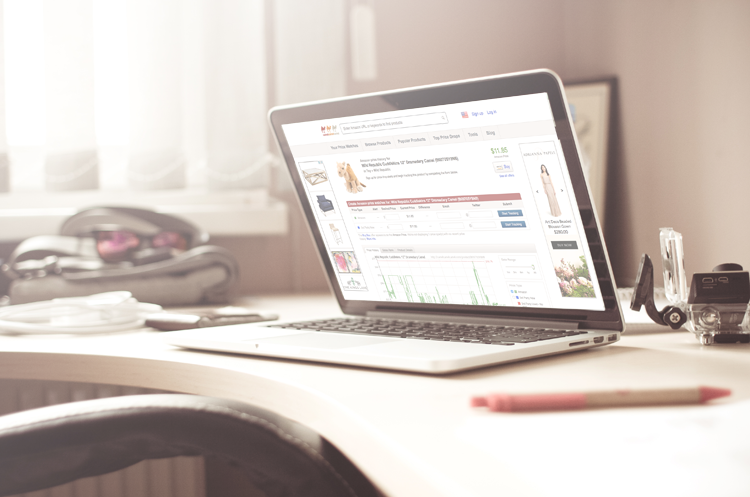 Let's say you're in the market for a stuffed camel from Amazon.
It's selling today for $11.85. Maybe that price seems fair and you're inclined to buy it now.
But, if you drop a link into CamelCamelCamel.com, it'll pull up the price history showing that in the last 5 months, that stuffed animal has sold anywhere between $8.52 and $16.76.
Based on that info, you can probably wait to find this item under $10. Set a price alert, and you'll get an email from CamelCamelCamel the next time the price drops below $10. It's the drom(edary) dot com!
9. Stack more than one coupon code at checkout.
Many online retailers including DSW, Macy's, Sephora, Kohl's, and Gap allow coupon stacking on their websites.
Let's use Kohls.com as an example. Kohl's is famous for providing a variety of coupon codes that can stack. In fact, you can stack up to four codes every time you shop online. Enter each code one at a time and hit "apply" to see your discounts (this works the same way at most sites that permit code stacking).
Not every coupon stacks. It's best to try stacking different types of coupon codes, such as:
Up to one sitewide percent-off coupon code (ex: 15% off an entire purchase).
Up to four department-specific, percent-off, or dollar-off coupon codes (ex: 20% off home bedding, $10 off a $30 children's apparel purchase).
Up to four Kohl's rewards codes (ex: Kohl's Cash and Yes2You Rewards).
Up to one free shipping code (ex: free shipping on any order).
Tip: Kohl's is one of a few stores that allows more coupon code fields (4 per order) to someone shopping on a computer than (2) to a customer checking out on a phone.
Go to KCL's Kohl's page to see coupon-code stacking at its finest!
10. Follow this one rule for signing up for store credit cards.

If you're retailer-loyal, (spending at least $500-$1,000 at one store in a year) signing up for the store credit card may save you a decent amount of money. But only sign up for store credit cards that offer a MINIMUM of 5% cash back. My top five store credit cards are:
Pottery Barn credit card gets you 10% back on every purchase. Make sure to buy a 15% off coupon on eBay before purchase to stack up your savings.
Target REDcard debit card gives an automatic 5% rebate on everything you buy at Target including groceries, diapers, furniture, and clothing. And debit means you don't have the responsibility of paying off the card each month.
Gap Visa card gives you 5% back on your purchases at not just Gap, but also sister stores Old Navy, Banana Republic, and Athleta.
TJX Rewards card gives you 5% back on every dollar spent at TJ Maxx, Marshalls, HomeGoods, and Sierra Trading post.
Best Buy store card pays out 5% back (2.5 points per dollar/$5 reward for every 250 points).
11. Open a new incognito or private window to look for coupon codes.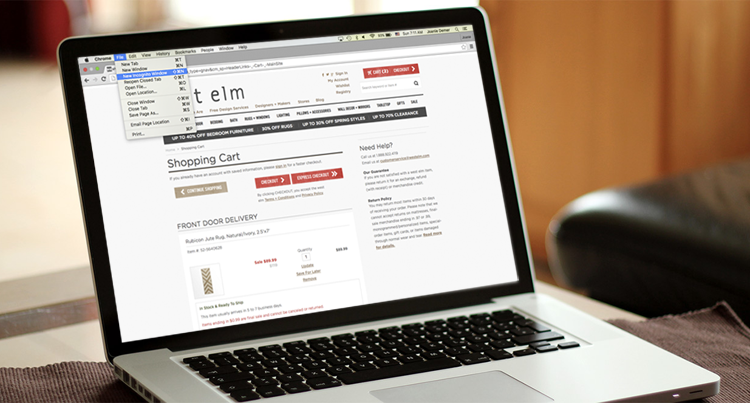 Some retailers might sneakily hide coupons or vary pricing based on your browsing patterns and demand—so make sure to always clear your history and cookies before shopping!
At West Elm, I often get a 15% coupon code pop-up on my first visit to the site. But, once I fill my cart, or even if I leave and come back later that day, the 15% coupon offer is nowhere to be found. Clearing my cookies or opening a new private window is all it takes to get my coupon.
12. Use the If app to find items on eBay and Etsy.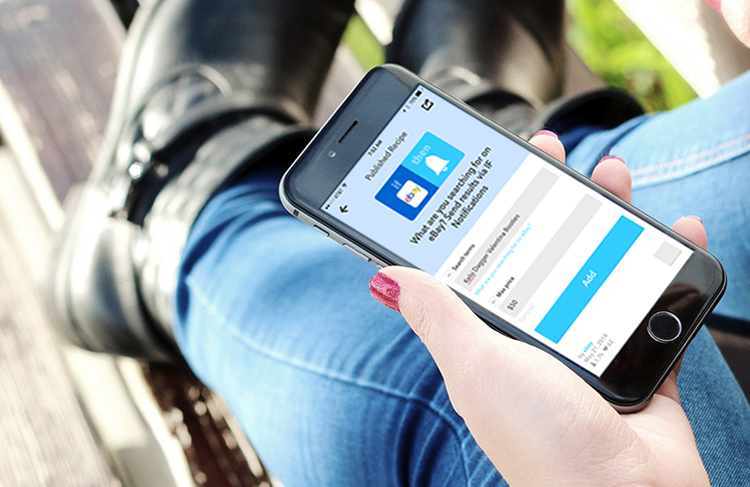 Using the If app (available on Apple and Android) alerts is my go-to strategy for finding items that are no longer in stock online.
The If app allows you to create 'recipes' for nearly anything (think "If I upload a pic to Instagram, send it to dropbox" or "If it's going to rain, send me a text").
I use it for online shopping by setting up eBay alerts like "If there is an eBay listing for Kelsi Dagger Valentina Booties under $50, send me a push notification." This way, I never miss a deal. You can also request the eBay info via email, or you can even import the eBay listings automatically into a spreadsheet. Bam!
13. Save money with Honey, an automatic coupon finder.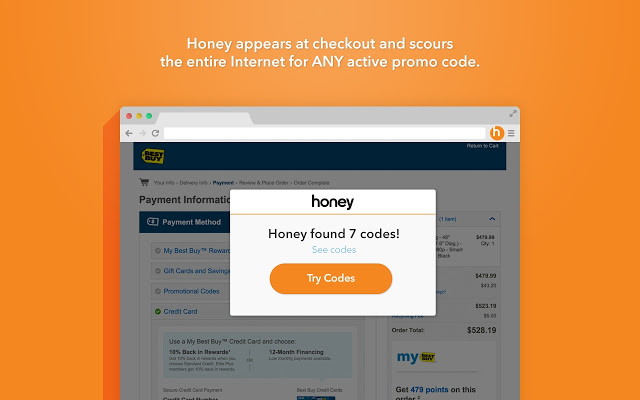 You'll never have to scour the Internet again for coupons with Honey, an extension that's added to your Web browser. With just one click of a button, you'll be on your way to significant savings. Here's how:
Arrive at your favorite website.

Simply click the Honey icon in your toolbar, and it'll do the search for any running coupons.

Tap on the coupon code, and it will be applied at checkout. It's that simple!
I went to Nike.com to pick up a new pair of sneakers. Sadly, there weren't any coupon codes at the time. However, they still showed me all coupons that Nike currently had, which included 25% off clearance. It also showed me the last time it was successfully used, so I knew it was actually going to work—pretty neat!
Just think of the amount of time you spend searching before you make an online purchase (dinner could be prepped in that time!) and Honey will do it in just a few seconds. Honey's the bee's knees!
Start saving money (and time) by adding Honey to your web browser here.
14. Amex cardholders get free two-day shipping from ShopRunner.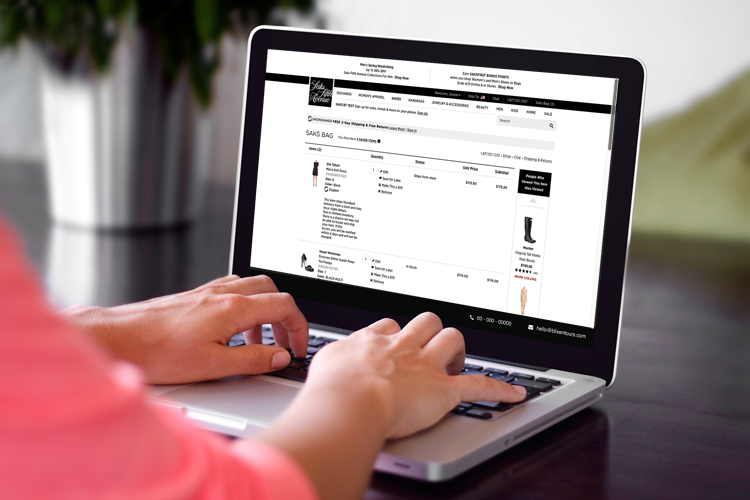 Not a huge Amazon user, or not interested in Amazon Prime? ShopRunner might be your next best bet when it comes to saving on shipping.
For $79 a year (even cheaper than $99 Amazon Prime), you can get FREE 2-day shipping from some of the largest stores and brands online like Neiman Marcus and PetSmart. Not to mention a month completely free with their 30-day trial option.
If you're an eligible American Express cardholder, you can get the yearly fee waived entirely. Now that's a sweet deal.
And of course, bookmark our list of 60+ stores with free shipping!
15. Avoid shipping altogether when you pick up in store.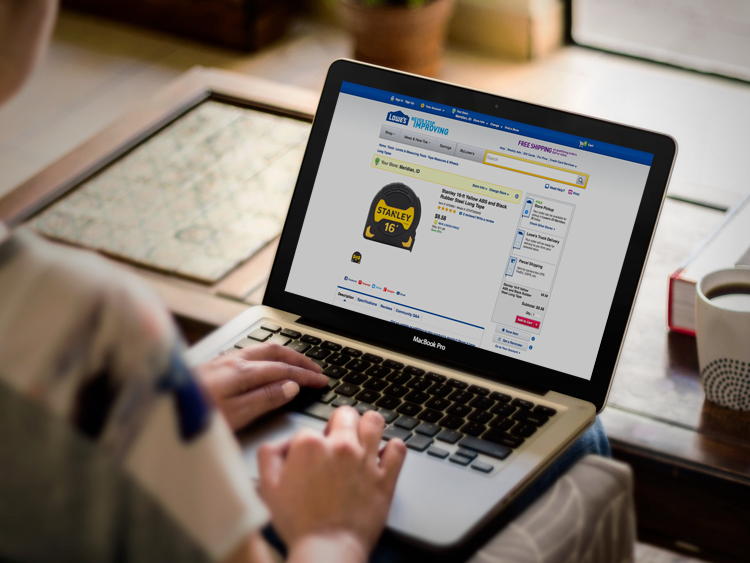 Another great way to skip shipping costs is to ship to store. You get all the benefits of shopping online listed above, without paying a cent for shipping (local sales taxes may apply, but they may not, too).
Retailers currently offering free ship-to-store include: Apple, Babies"R"Us and Toys"R"Us, Best Buy, Dick's Sporting Goods, The Home Depot, JCPenney, Kohl's, Kmart, Lowe's, Macy's, Office Depot, Sears, Target, and Walmart.
16. Create a second email address for retailer newsletters.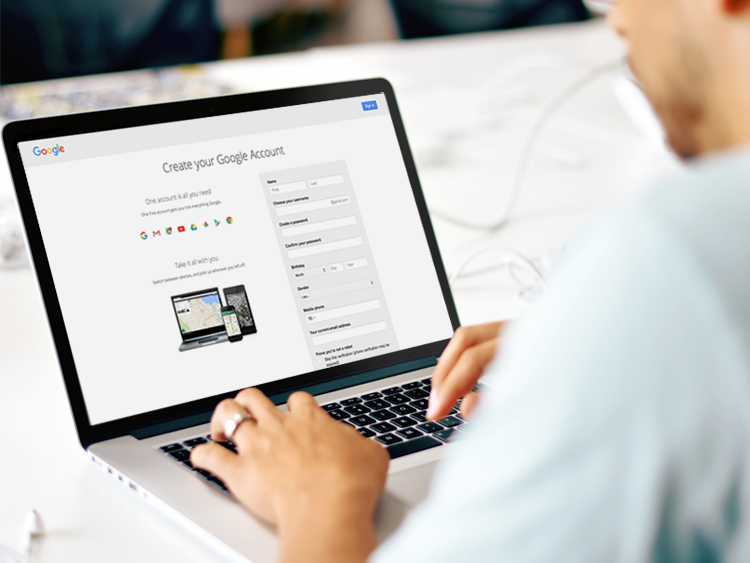 Signing up for retailer newsletters is one of the best ways to find out about sales and coupons. But promotional emails can quickly hijack your inbox, so it's worth creating a separate, free account.
That way, you get all the benefits of being in the loop. Know about new sales, without the clutter.
17. Follow retailers on social media for sales and coupons.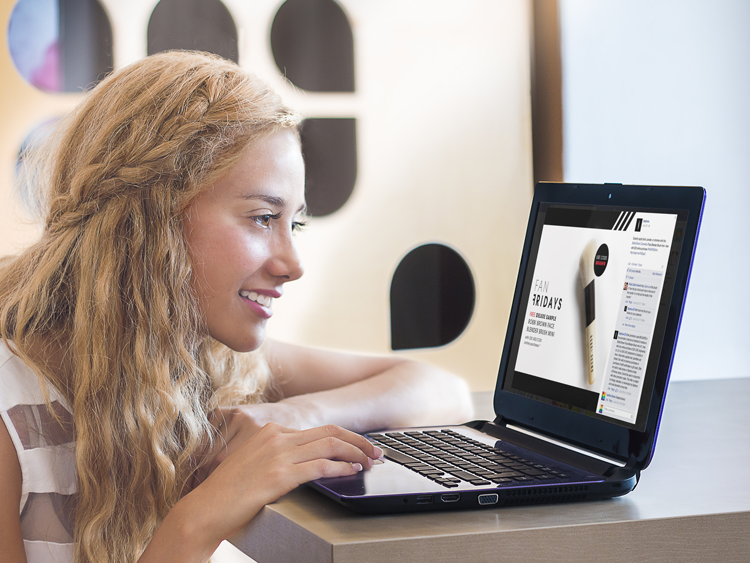 Many companies reserve first-looks and exclusive offers for their social media followers.
My top companies to follow on social media include: Sephora, Victoria's Secret, Forever 21, Bath & Body Works, and Old Navy.