Guys, ALDI is my jam. They've taken the low-price grocery fight right to Walmart and are kicking butt.
It's not a couponer's wonderland, but it is a thrifty shopper's paradise — especially if you know where to look!
Here are some tips to save money at ALDI you gotta know before your next shopping trip.
1. Visit the ALDI Finds section on Wednesdays and Sundays for deep discounts.

ALDI's Finds section has some crazy low-priced items that sell fast — anywhere from bath mats to kitchen goods to clothing.
Some recent finds include a HEPA-type air purifier for $34.99 (a comparable model on Amazon goes for $40.98) — and a microfiber duster for just $2.99 ($3.00 cheaper than Walmart).
The best time to shop this section is either Wednesday or Sunday morning, depending on your store — that's right after they restock the section. Be quick about it; items sell out fast.
2. ALDI basically doesn't use coupons — sorry.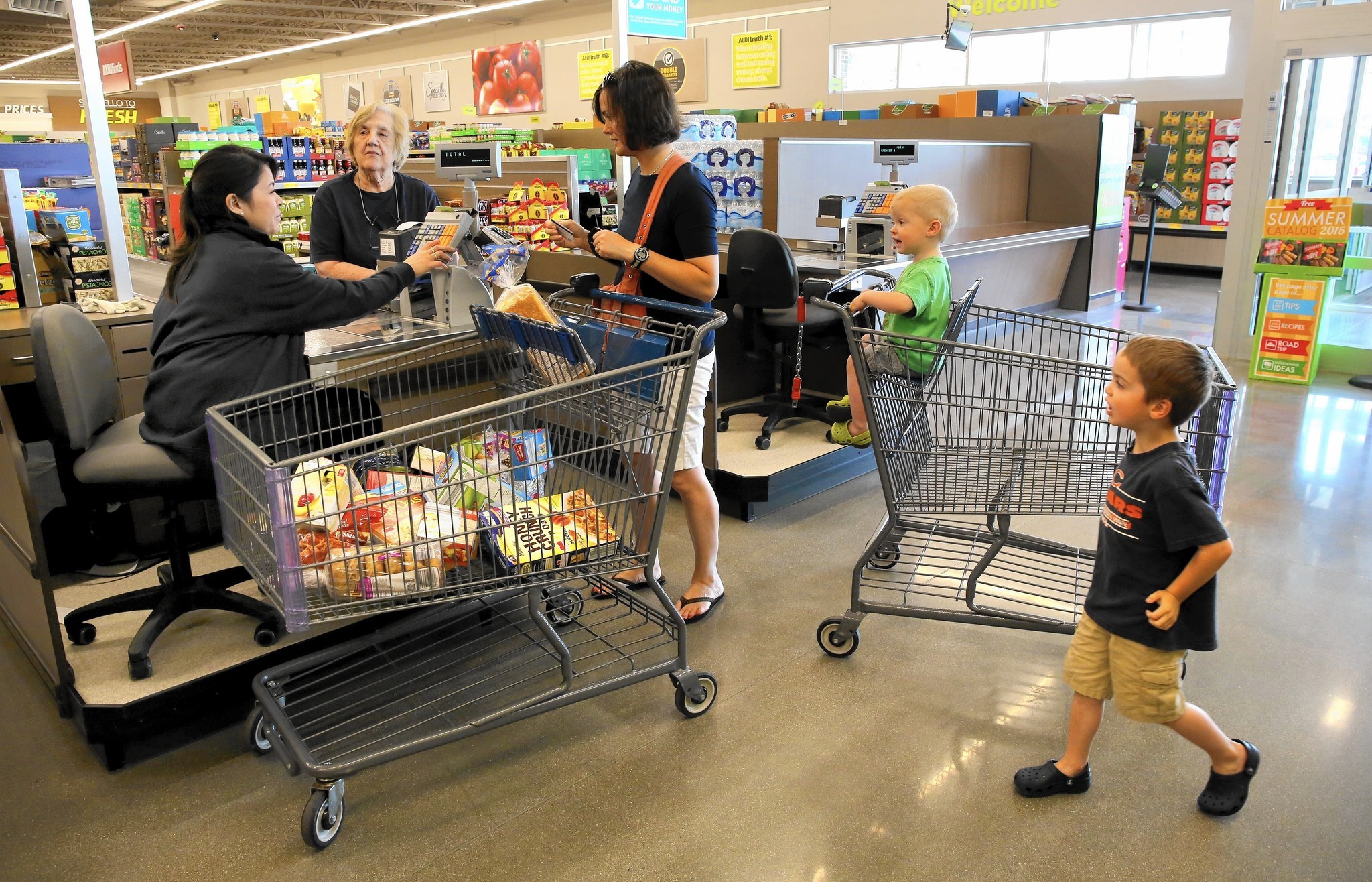 Nope, not even manufacturers' coupons.
Every once in a while they may have regional coupons or grand opening coupons, but don't hold your breath.
3. Bring your own bags, because you have to buy theirs.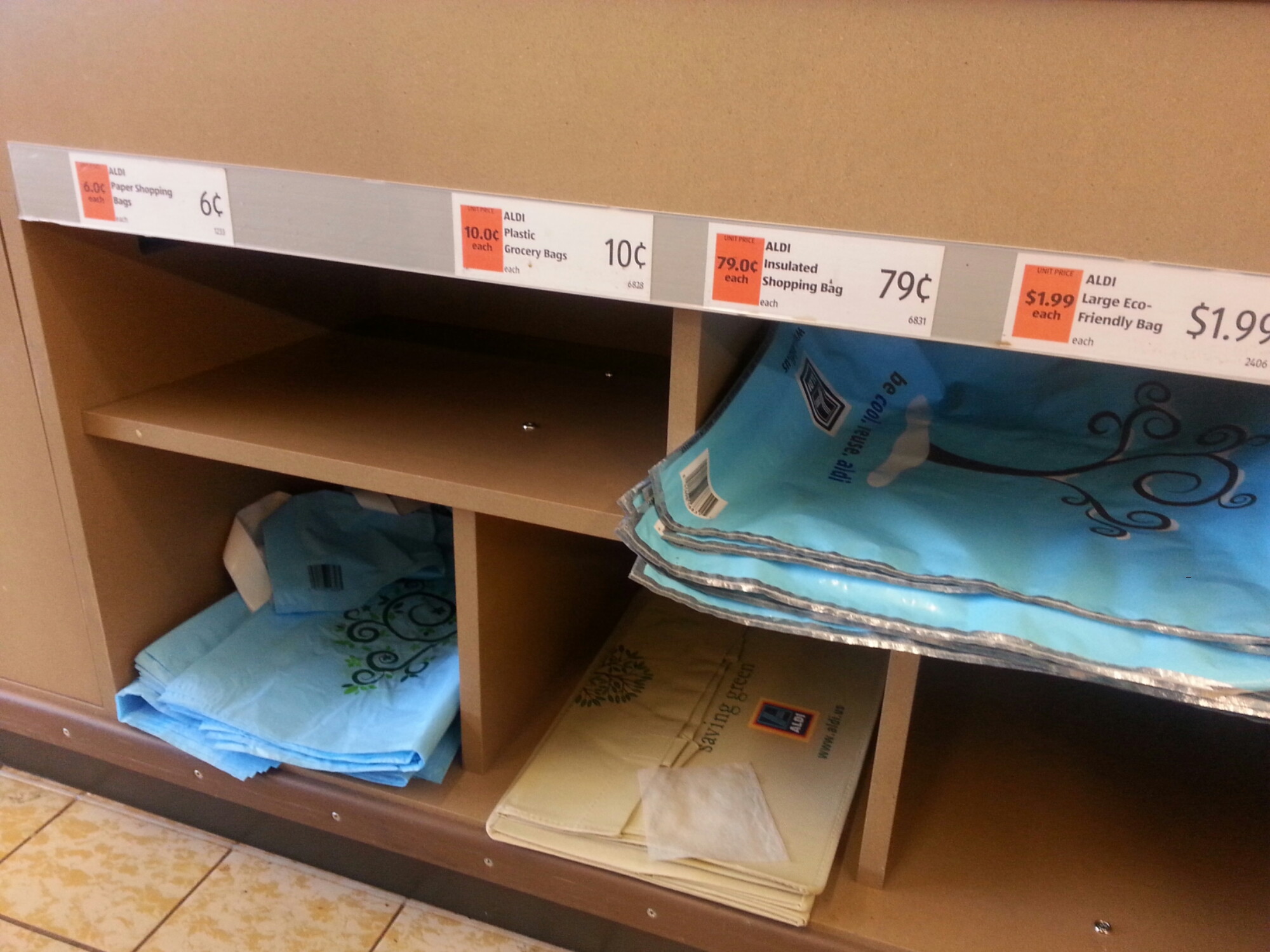 To keep prices low, ALDI charges $0.05 to $0.10 a bag, and they don't have baggers; they scan your items and put them back in the cart.
Always bring reusable bags when shopping here — it's free and environmentally friendly! Don't worry if you forget. . . they usually have empty boxes for you to use.
4. Save up to 57% on meat every Wednesday (and beat Walmart's prices).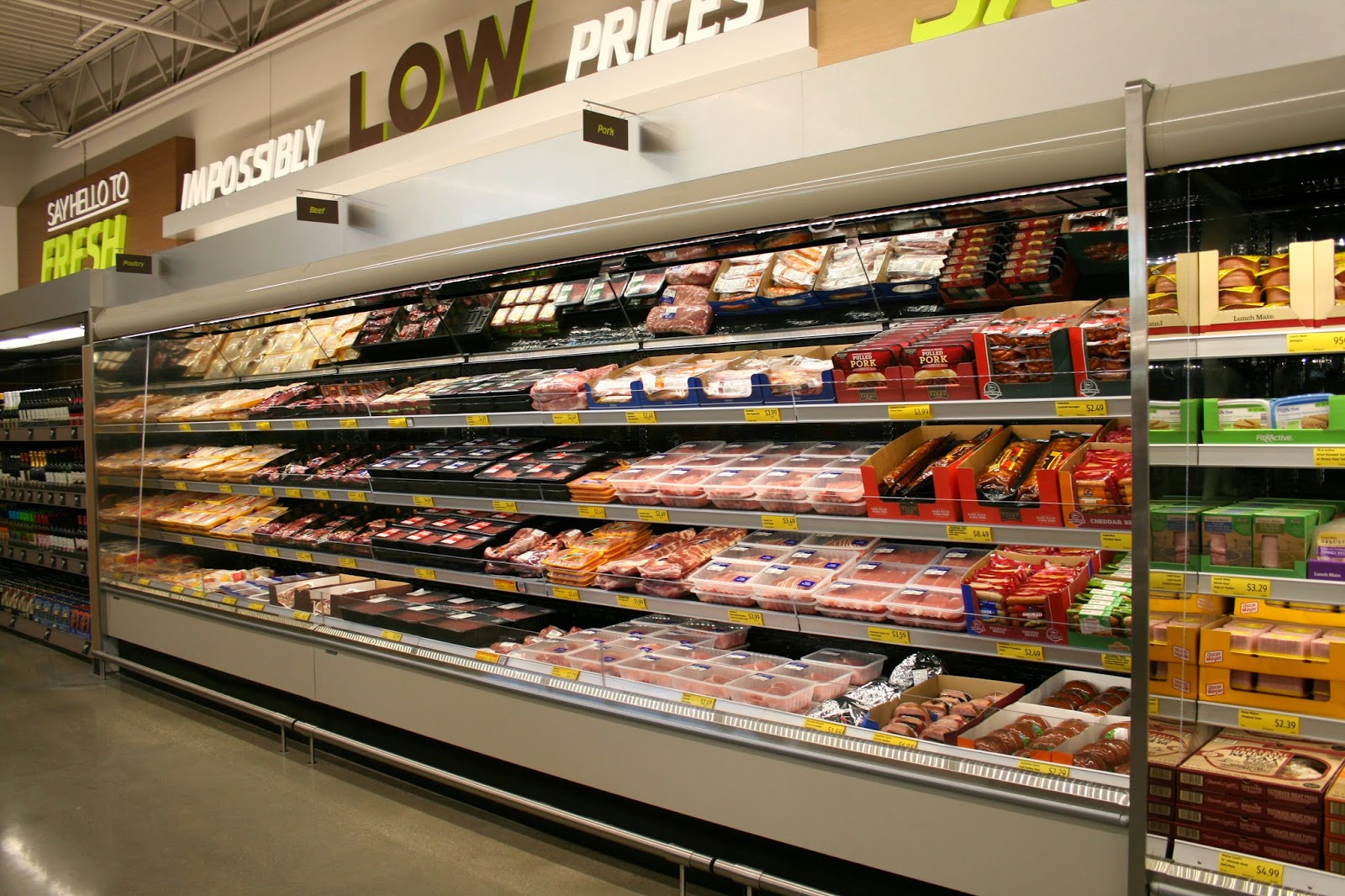 Mark your calendars. Big savings here:
ALDI chicken breast: $1.49/lb. (57% savings over Walmart's $3.53/lb.)
ALDI certified sustainable wild-caught salmon: $3.79/lb. (14% savings over Walmart's $4.39/lb.)
ALDI pork shoulder roast: $2.49/lb. (23% savings over Walmart's $3.24/lb.)
ALDI tilapia fillets: $2.50/lb. (28% savings over Walmart's $3.48/lb.)
TIP: Reach for the back or on the bottom. The items closer to expiration will be up front and center.
5. Always bring a quarter with you so you can use a shopping cart.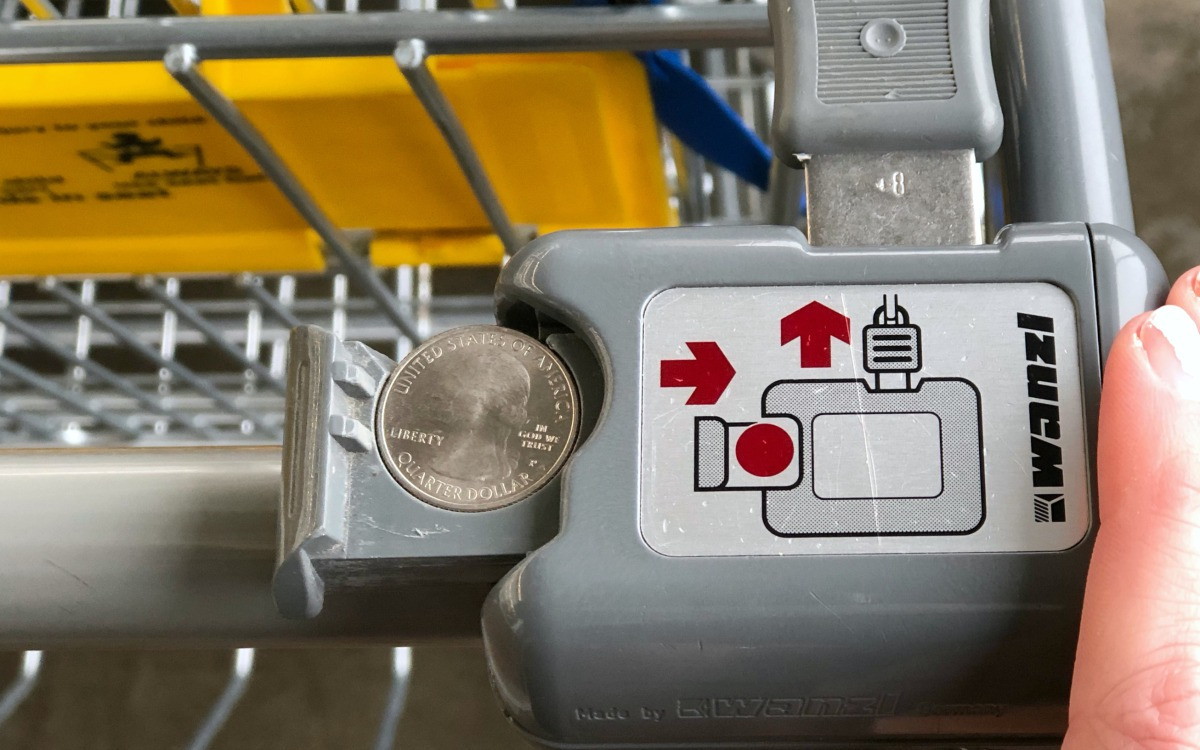 You have to give ALDI a quarter to use a shopping cart, but once you return it, you'll get it back.
6. The ALDI app is alright, but get the KCL app to keep up with ALDI deals.
There are no special discounts available on ALDI's app or their email list, but you get a heads-up on weekly deals at your local store.
You're better off getting the amazing KCL app and adding ALDI as one of your stores to get updates on those deals, plus the best bargains we find ourselves! Get it!
7. ALDI will refund AND replace any store-branded product you aren't happy with.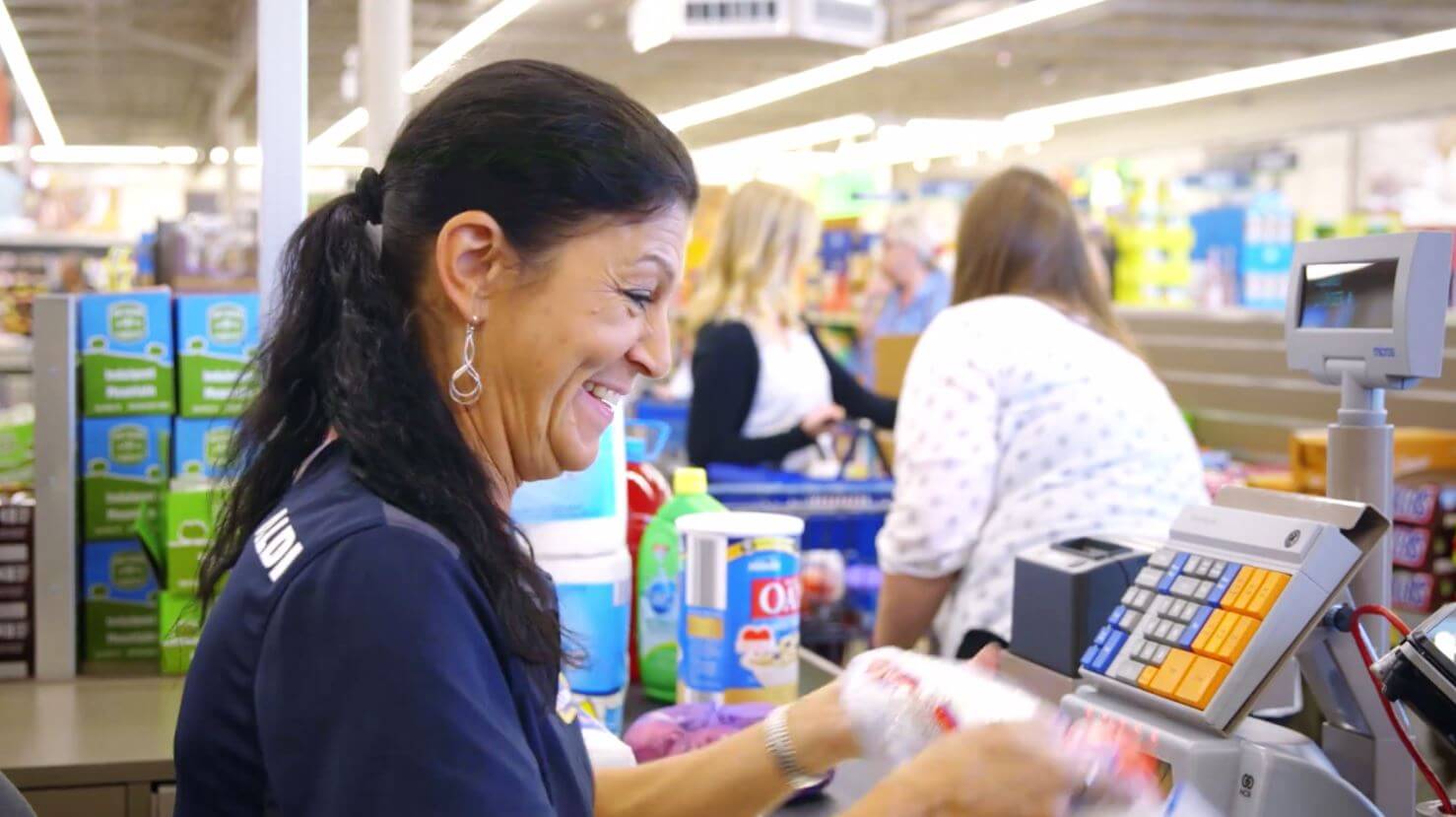 That's right, they do BOTH.
ALDI's amazing "Twice as Nice Guarantee" gives you a refund and a replacement for any ALDI-branded product you didn't like. Sweet.
Exceptions include non-food items in the ALDI Finds section and alcohol.
8. Buy nearly expired bakery items to save up to 50%.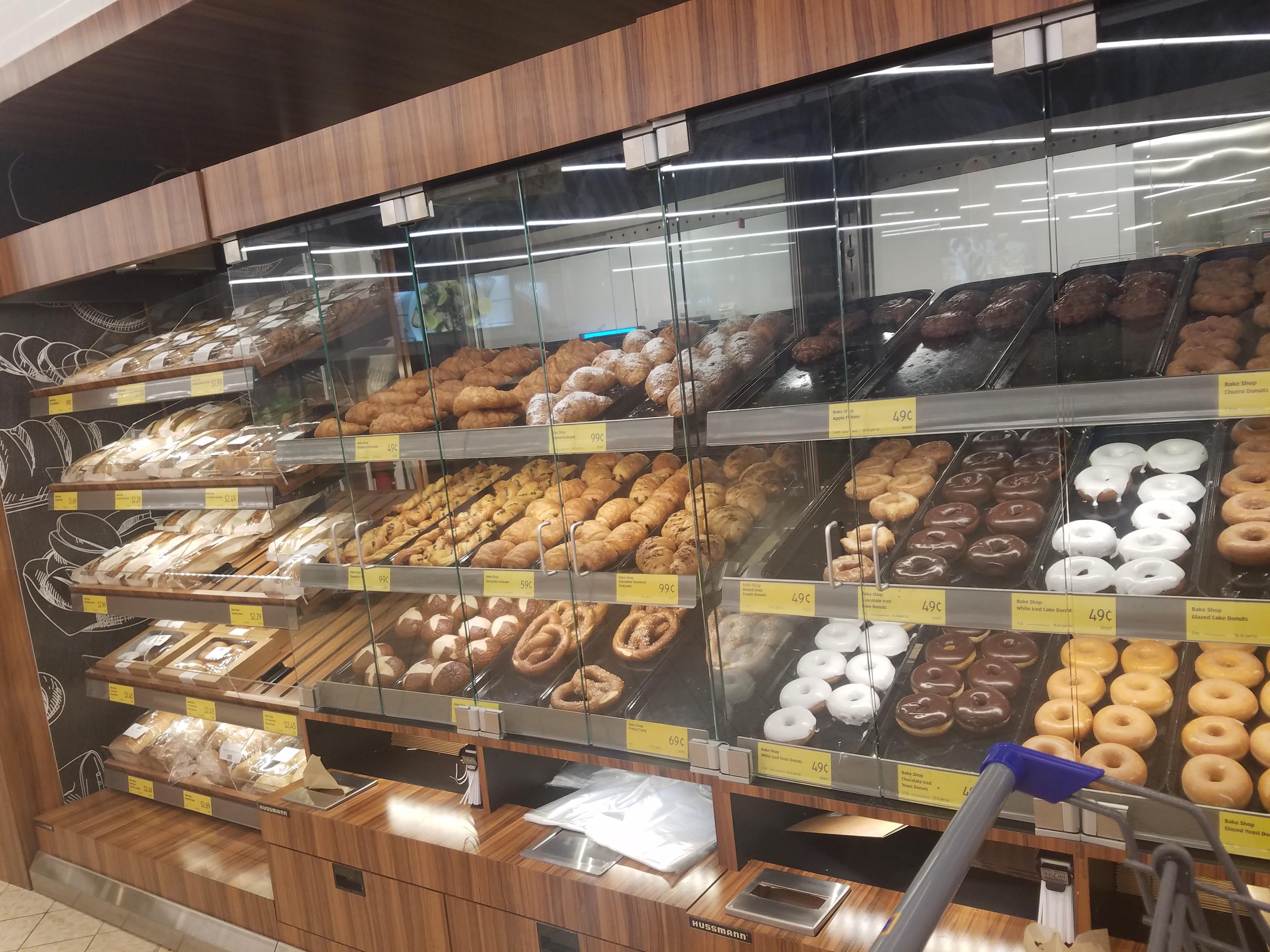 ALDI starts to discount baked goods 5 days before they expire. Look for 50% off markdowns in the bakery two days before the expiration date.
9. Take advantage of grocery delivery promotions, but otherwise, shop in store.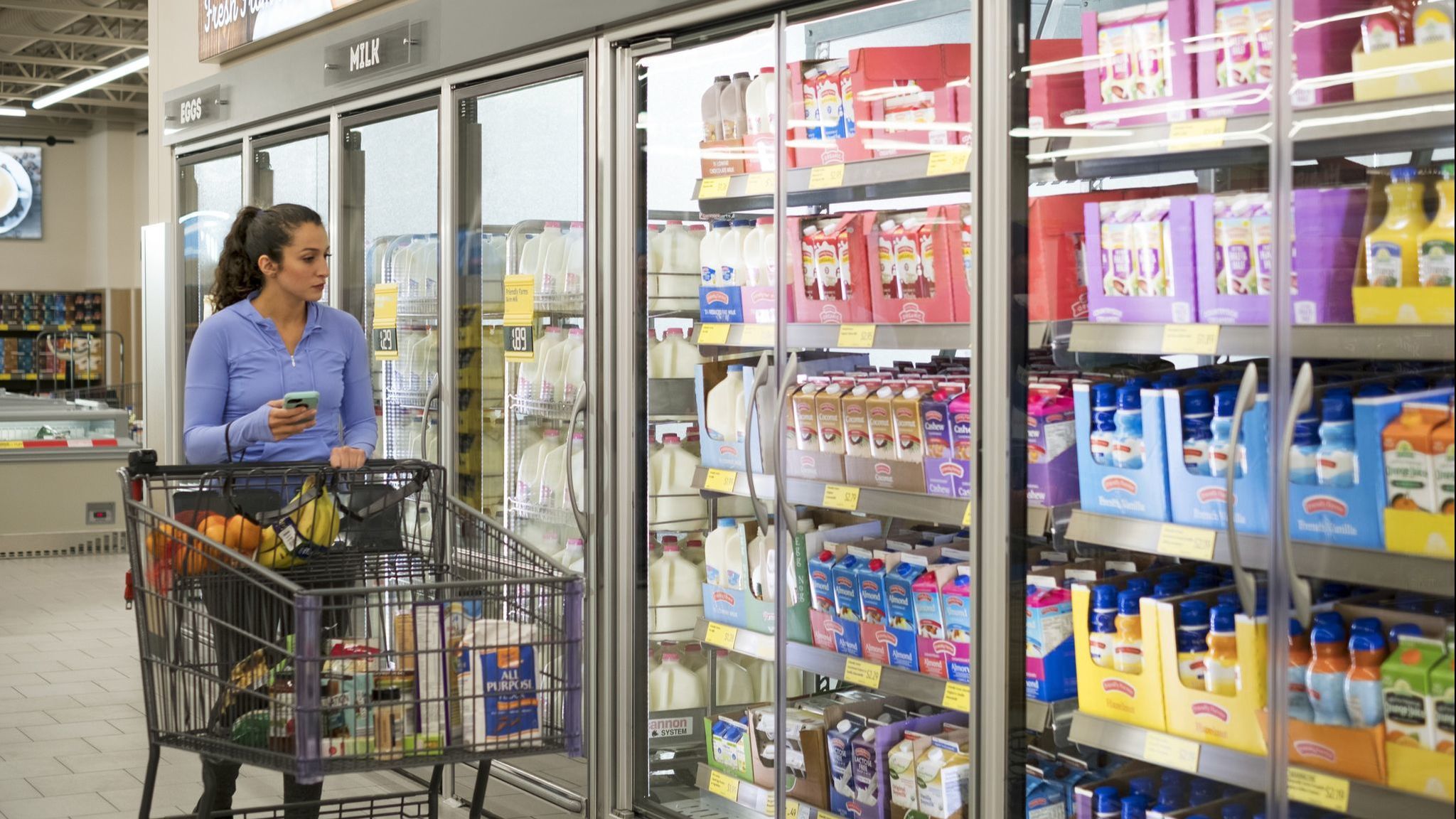 Your first grocery delivery or pickup through Instacart is free, although ALDI is offering $10 off for new Instacart customers spending more than $35. If you don't have this at your ALDI, you'll be getting it soon.
After that, it'll cost you at least $5.99 per delivery or $95 and up for an annual subscription. I'd just shop in store.
10. There are no rewards/loyalty programs and no price matching.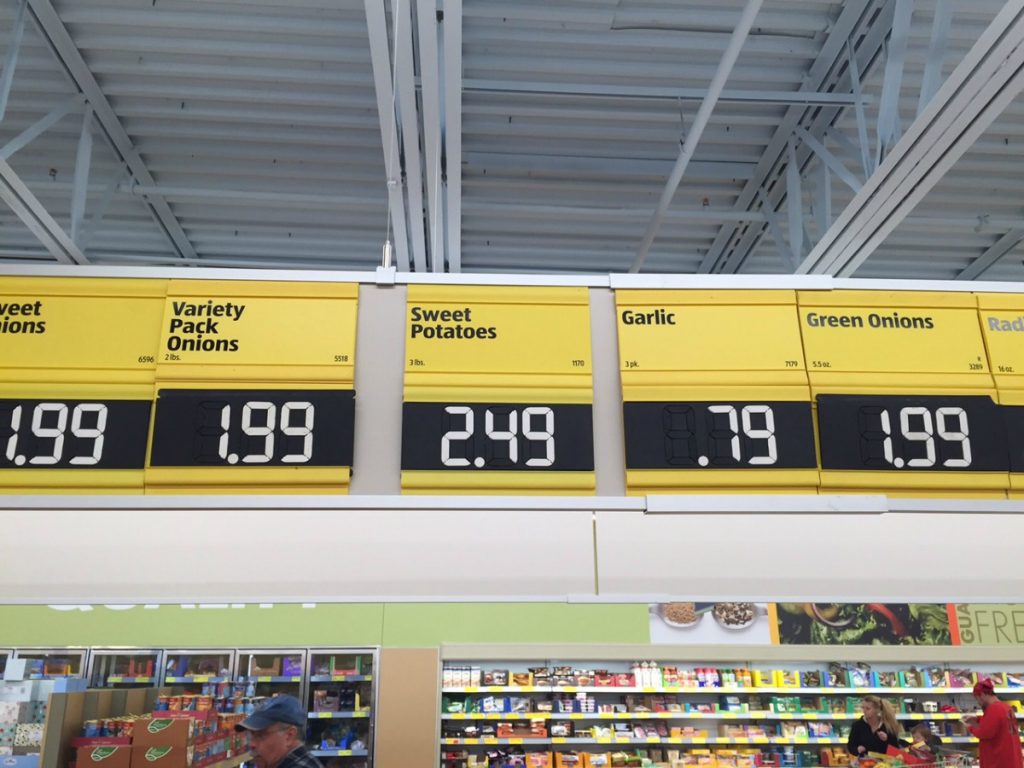 At ALDI, what you see is what you get. They keep it pretty straightforward.
11. Employees don't get a discount.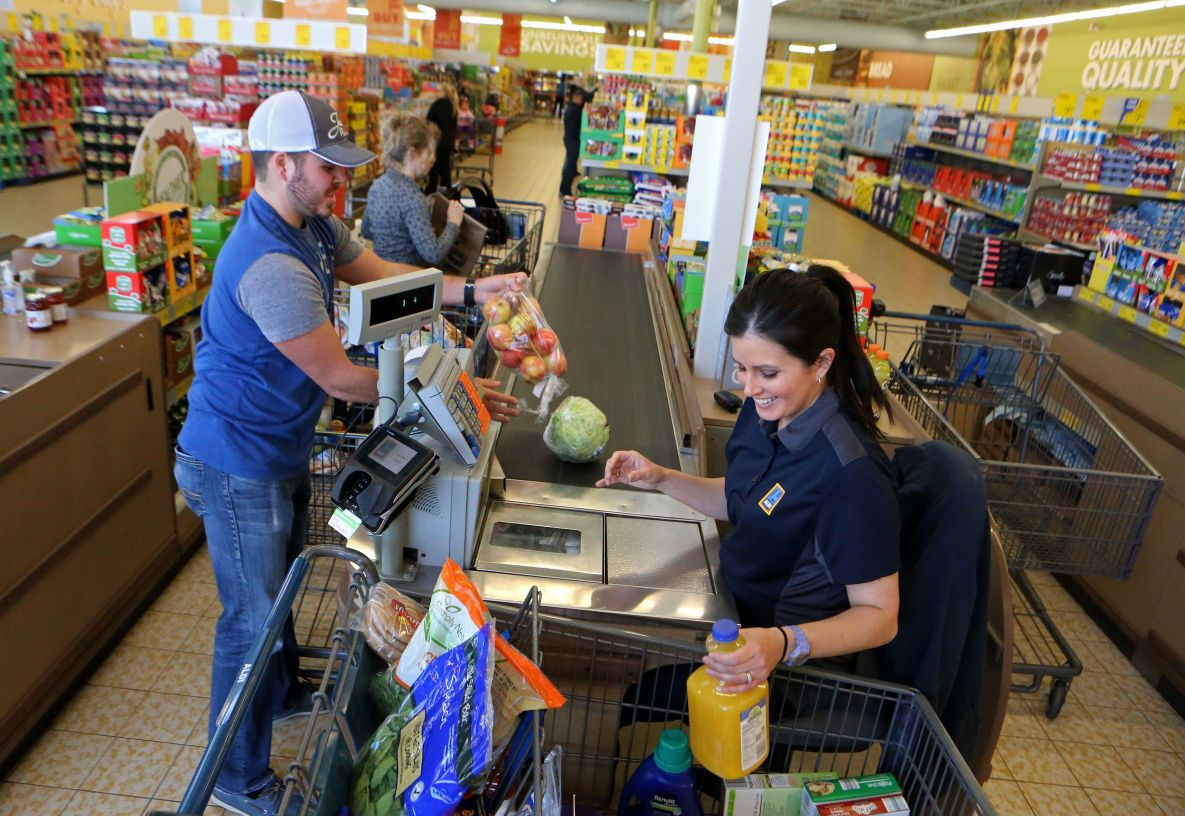 Sorry if that was your motivation to work there.
12. Get seasonal products for up to 30% less than Target.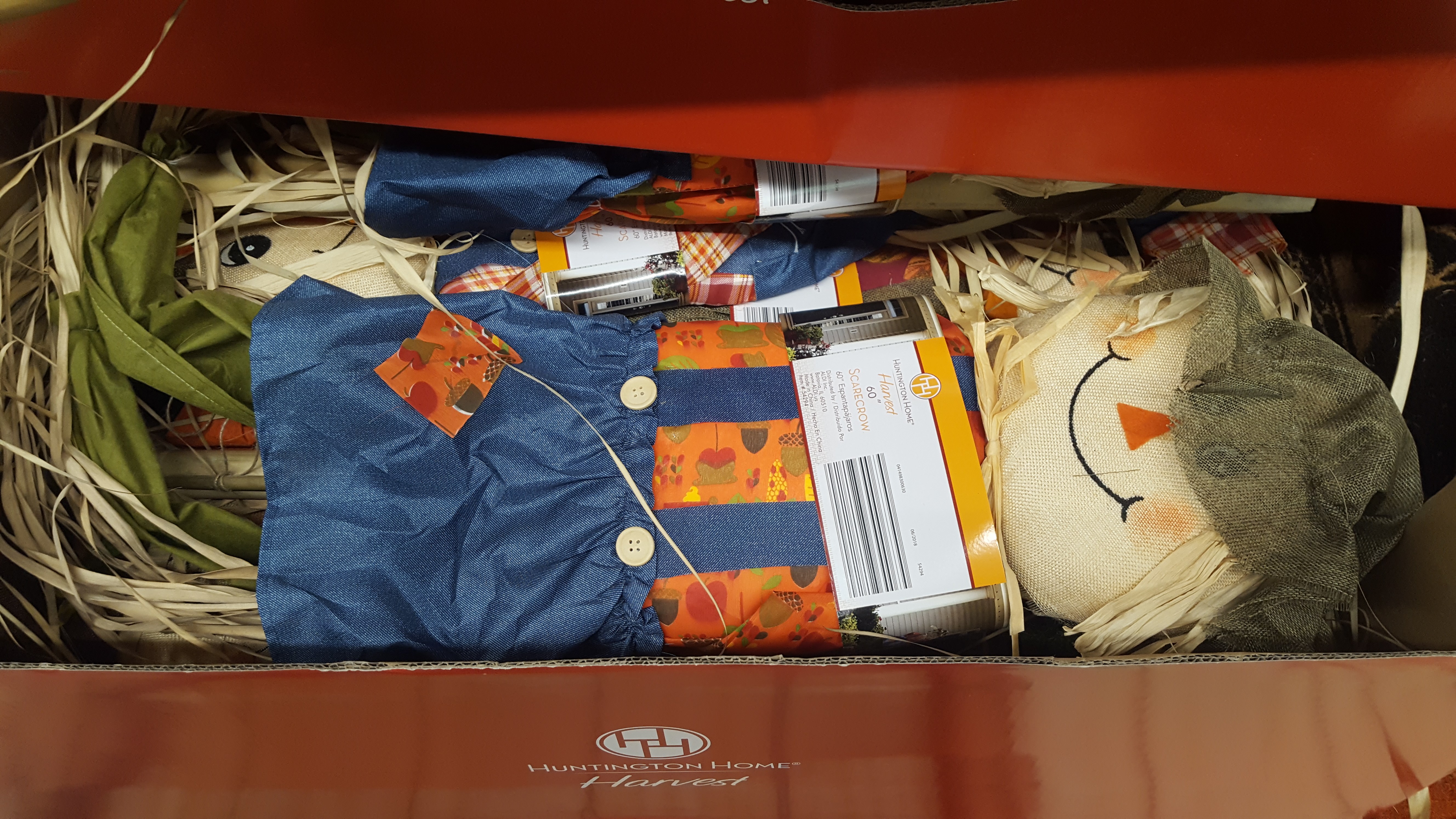 ALDI is where I go first for seasonal goodies.
I scored a 60″ scarecrow for $5.99, which is almost 30% off Target's 48″ scarecrow (priced at $20).
ALDI is also bringing out a $69.99 24-day wine advent calendar they tried last year in the U.K. Most other wine advent calendars are 12 days and cost at least $129.
They also have a cheese advent calendar for $12.99 and authentic German Christmas cookies for as low as $1.49.
13. Keep your eyes open for clearance items.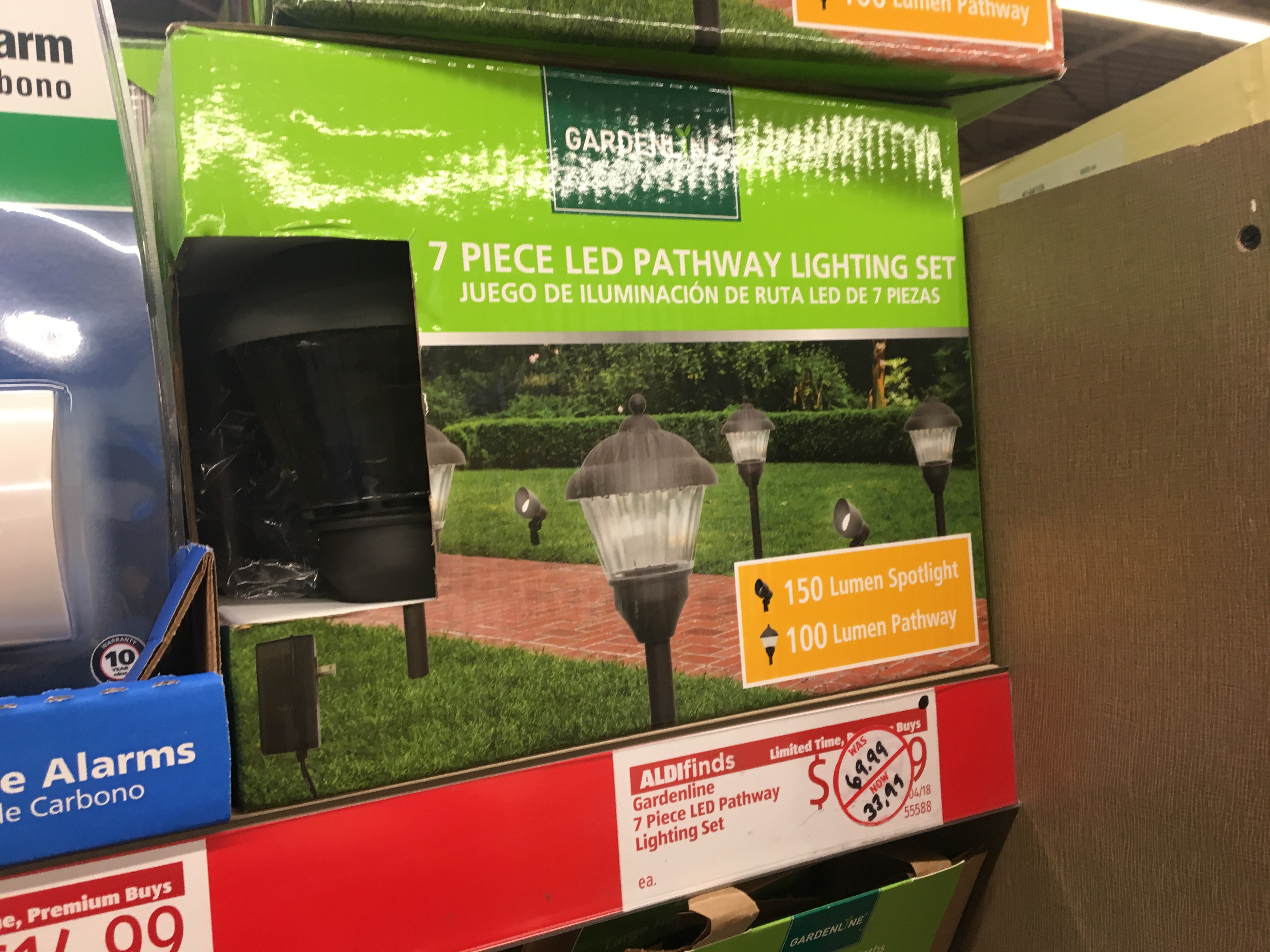 Be sure to look for unadvertised deals on last season's products in the store's clearance bins or sprinkled in various departments around the store.
I found Adventuridge Backpacks at only $10.59 (reg. $19.99) and a Gardenline 7-Piece LED Pathway Lighting Set for $33.99 (reg. $69.99).
14. Don't buy personal care items at ALDI.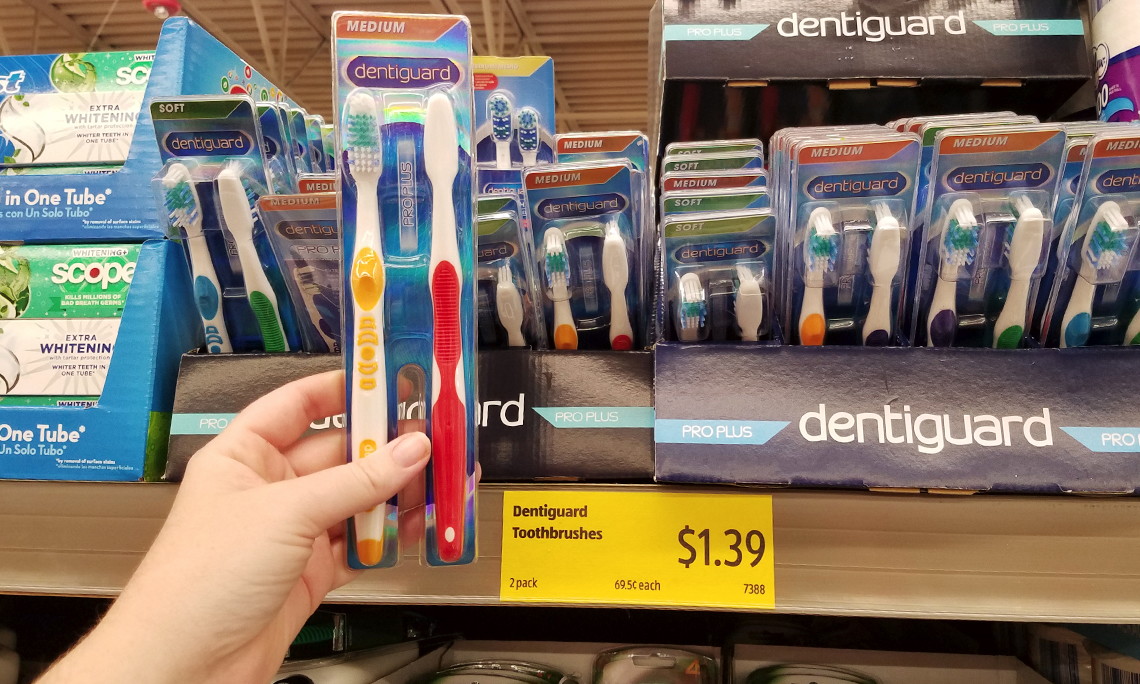 ALDI has great deals, but when it comes to personal care products, Amazon and other stores easily beat them.
No-brand toothbrushes: $0.70 each at ALDI, $0.31 each at Amazon
Disposable razors: $0.72 each at ALDI, $0.14 at Amazon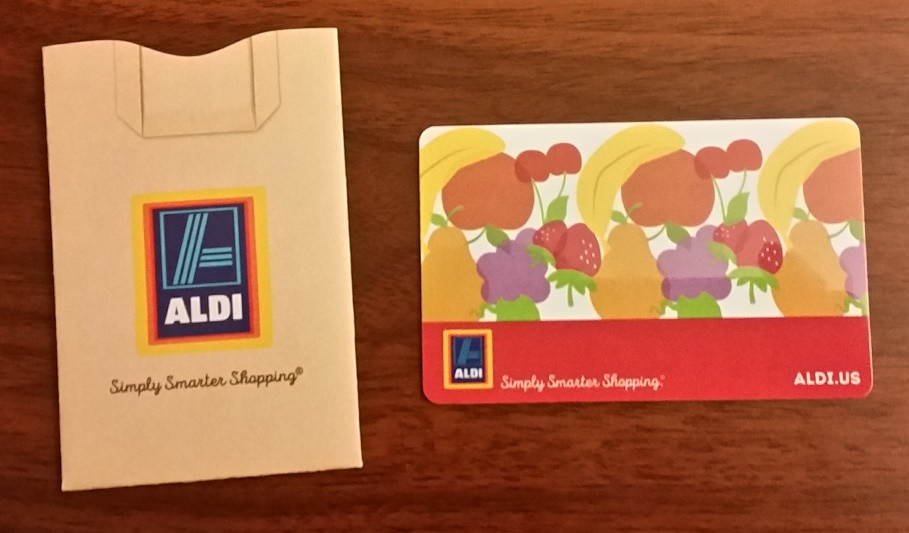 Easily save 2-5% with discounted ALDI gift cards from Raise.com or Gift Card Granny.
When you see an ALDI gift card on those sites, act quickly! They can be hard to find on there.
16. Don't miss out on ALDI's diaper deals, though.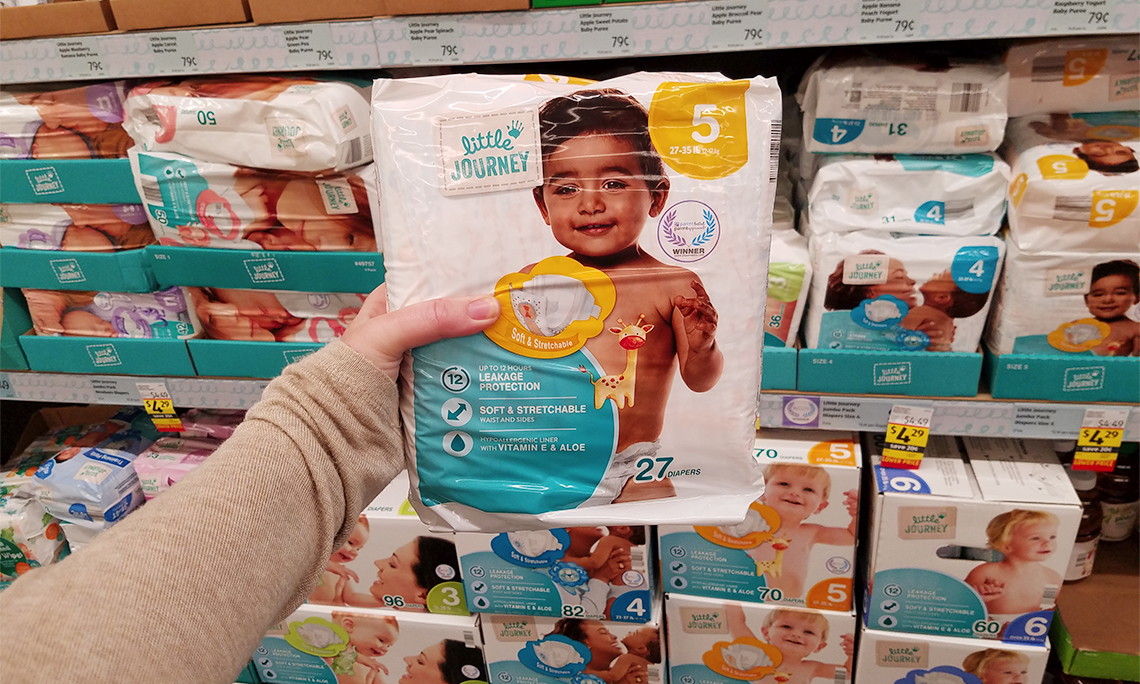 ALDI's Little Journey diapers and wipes are both hypo-allergenic and super cheap!
ALDI's Little Journey diapers: $12.49/70 pack ($0.18/diaper)
Walmart Huggies diapers: $19.47/80 pack ($0.25/diaper)

 

ALDI's Little Journey wipes: $3.49/216 pack ($0.016/wipe)
Walmart Huggies Simply Clean wipes: $5.97/192 pack ($0.04/wipe)
17. Score wine for as cheap as $2.89 a bottle.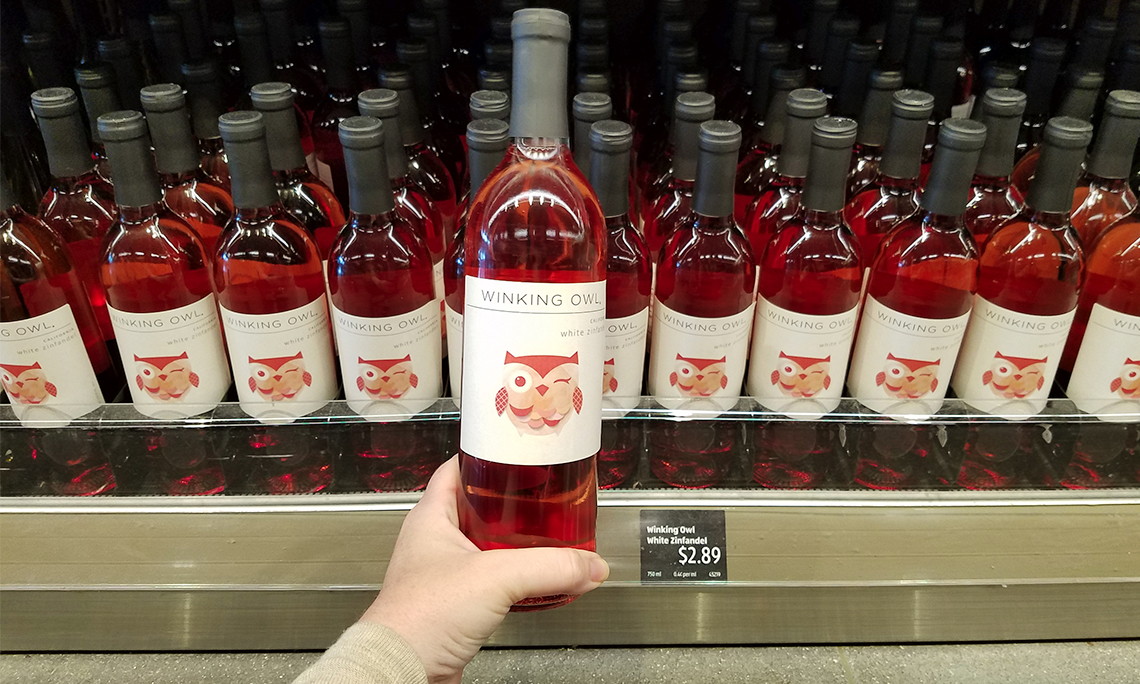 Some ALDI stores have alcohol, some don't. But if yours does, you can score Winking Owl wine for just $2.99 a bottle!
In the absence of coupons, apps like Checkout51 and Fetch Rewards are one of the best ways to get extra savings.
Scan your receipt, and when there are eligible products, you get cash back.
19. Name brands are rare, but when ALDI has them, they're 20-40% cheaper.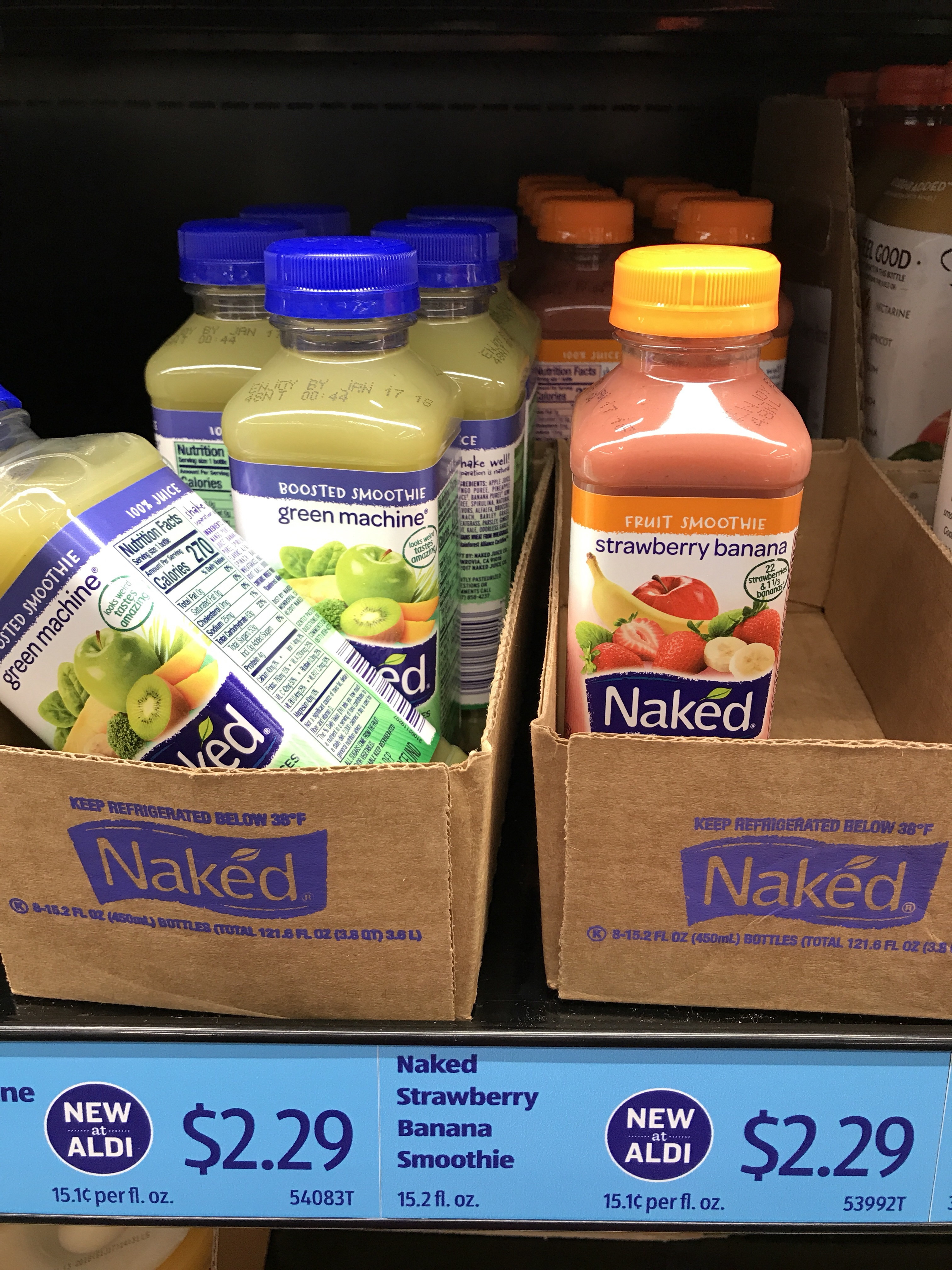 ALDI frequently switches up their store inventory, and when they do, name brands can come at a bargain. I found 32-oz. Naked Smoothies for $3.89 apiece. I usually find them for $5-$7 — no joke!
20. ALDI beats Walmart on produce, too — but proceed with caution.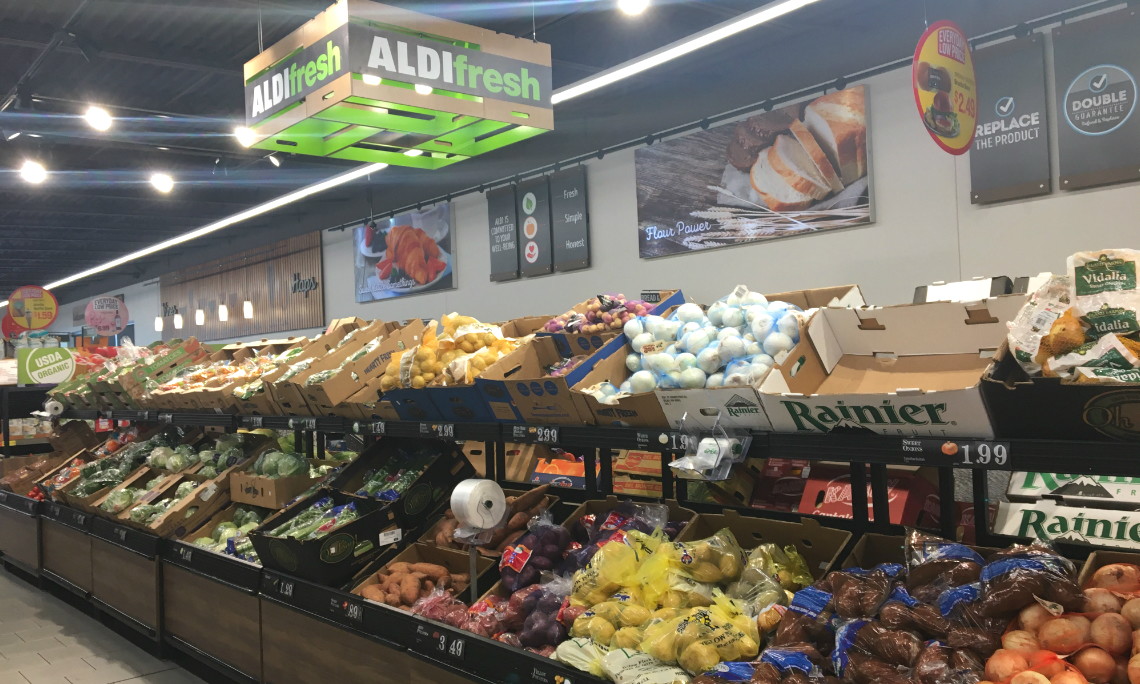 Customer reviews are mixed on the overall quality and shelf life of fruits and vegetables from ALDI.
No matter what, though, you can save a ton on produce.
Blueberries: ALDI $6.10/lb., Walmart $9.37/lb.
Mandarin oranges: ALDI $0.66/lb., Walmart $1.33/lb.
Tomatoes on the vine: ALDI $0.89/lb., Walmart $2.28/lb.
21. ALDI beats out Walmart and Trader Joe's for gluten-free food.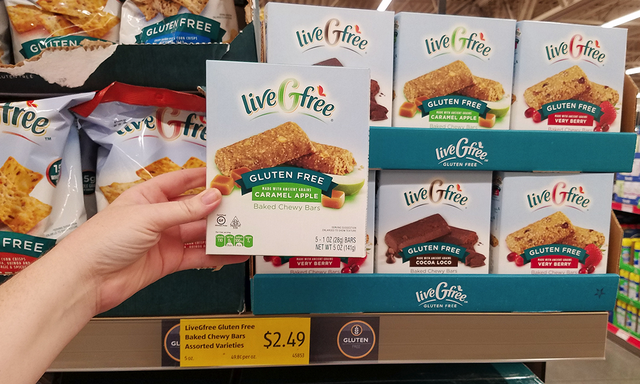 Gluten-free products can be pricey, but ALDI's brand for gluten-free food, Live G-Free, beats even Trader Joe's.
These tend to be much cheaper than similar items at other stores in town.
Gluten-free whole grain bread: ALDI $0.33/oz., Trader Joe's $0.37/oz.
Gluten-free pancake mix: ALDI $0.17/oz., Walmart $0.28/oz.
22. Buy salt and olive oil at ALDI to save up to 56%.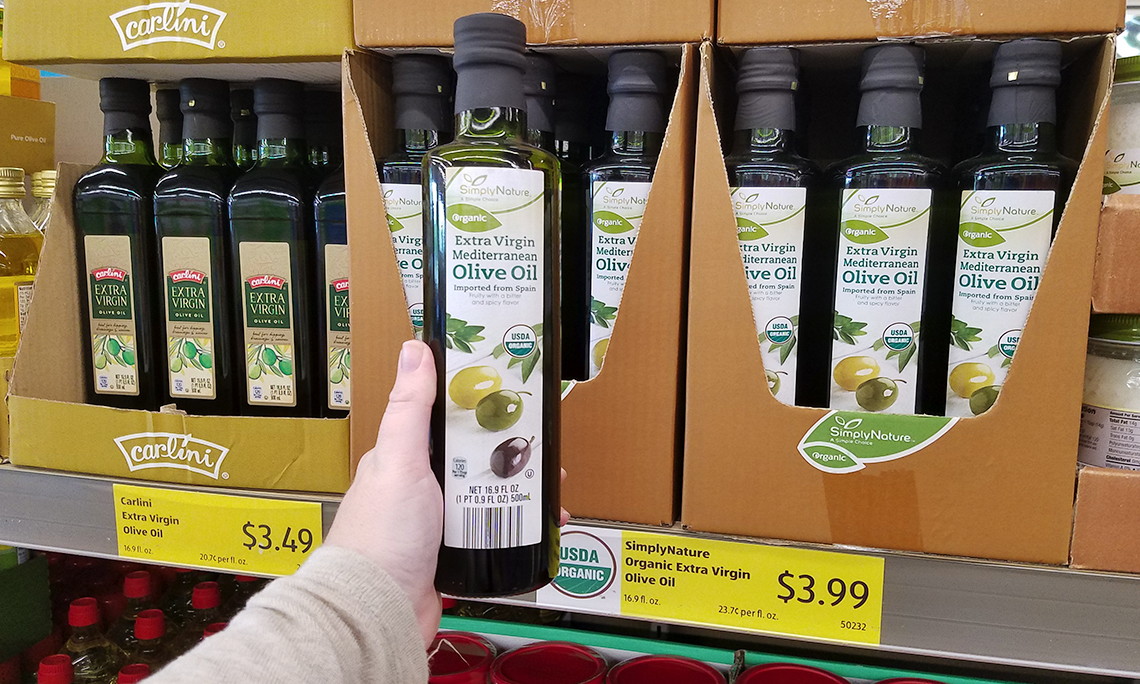 Some things you just have to keep stocked in your kitchen. These basics are a steal at ALDI.
Iodized table salt: Target $0.034/oz., ALDI $0.015/oz. (56% savings)
Extra-virgin olive oil: Walmart $0.28/fl oz., ALDI $0.24/fl oz. (14% savings)
23. No, your ALDI gift card won't work at Trader Joe's.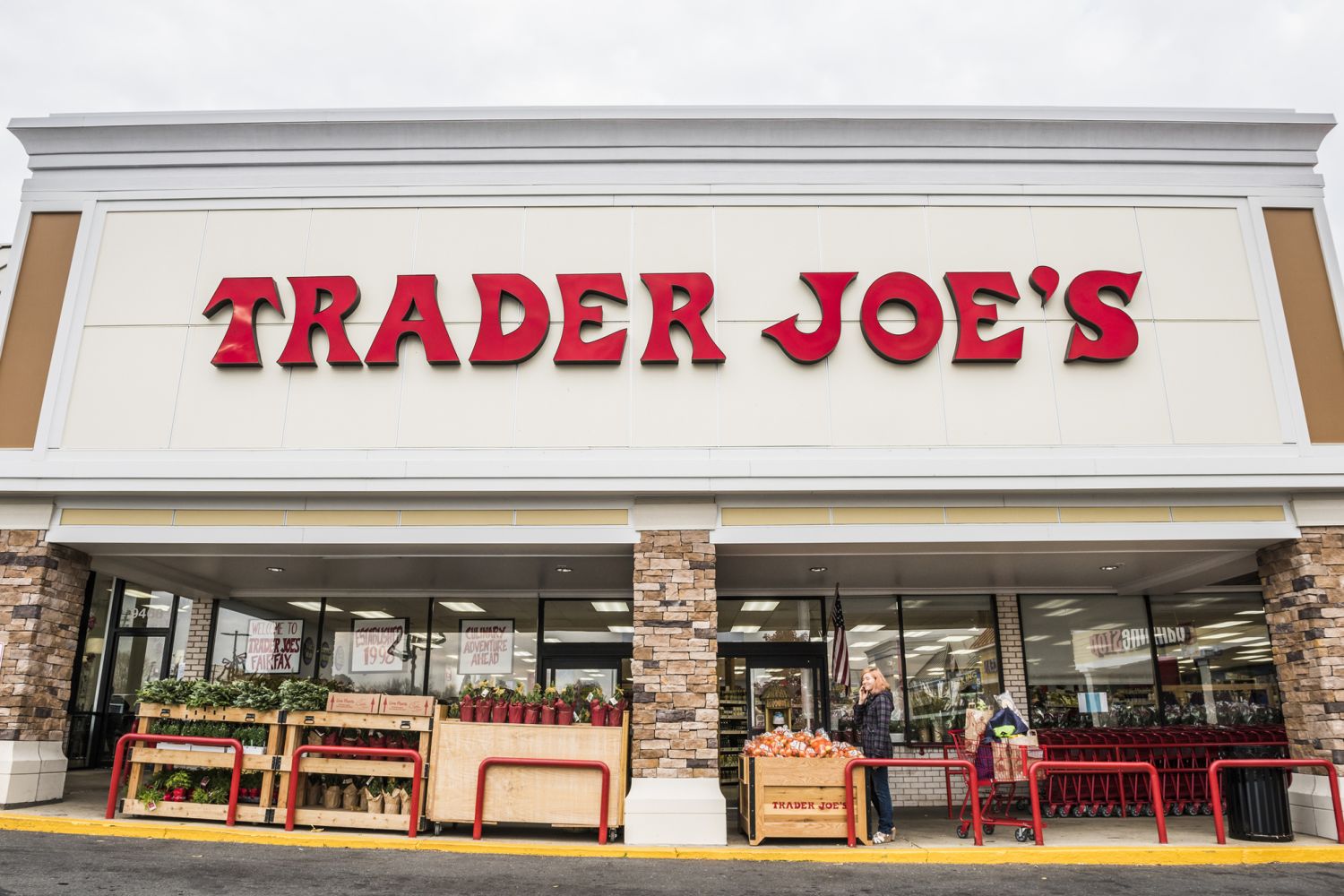 The two stores are owned by brothers, but other than that, there's no connection between them.
24. You can't do late-night shopping at ALDI.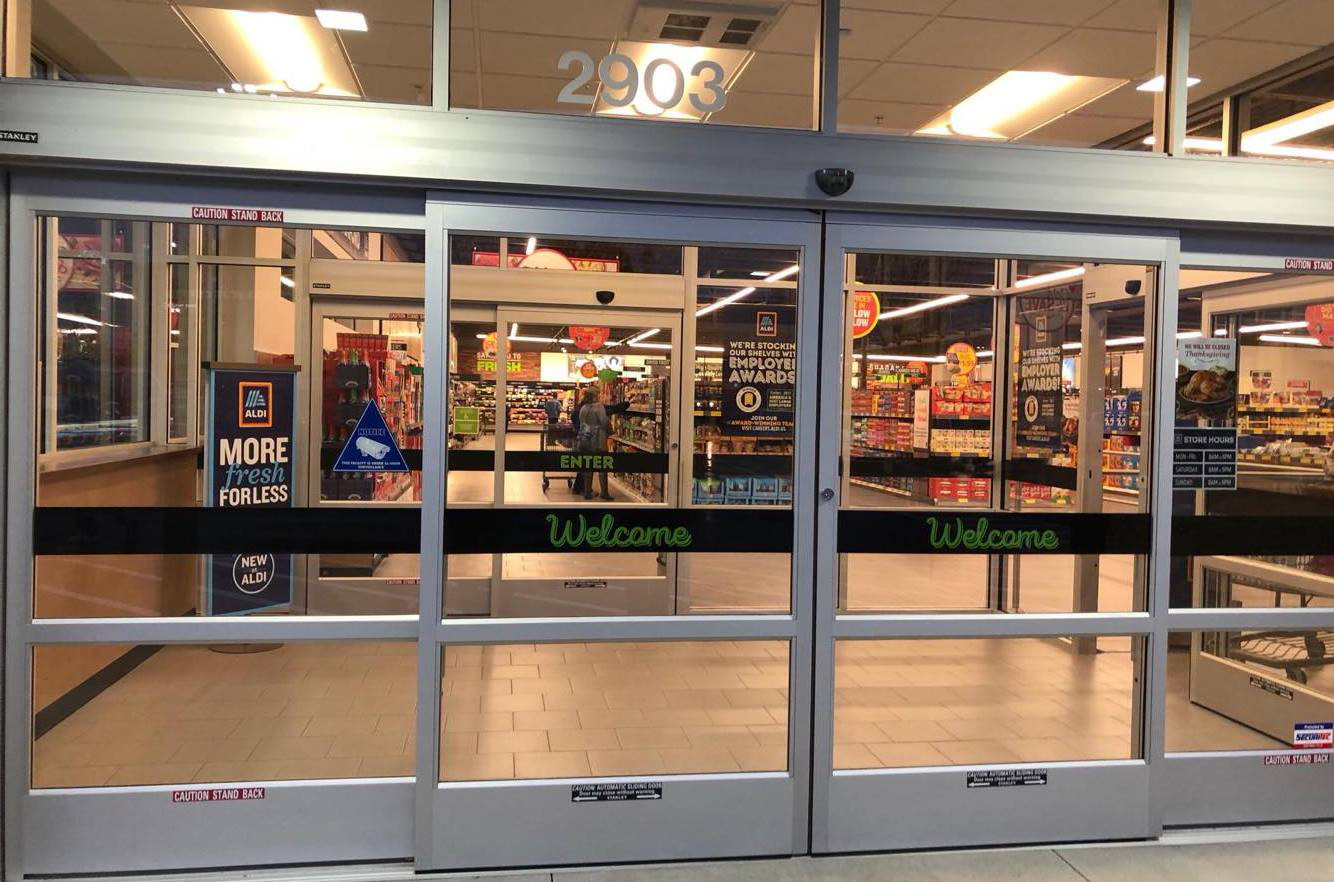 To cut costs, the stores have shorter hours, usually from 9 a.m. to 8 p.m. If you wanna beat the rush, head in early.
25. There are no freebies at ALDI. Sad face.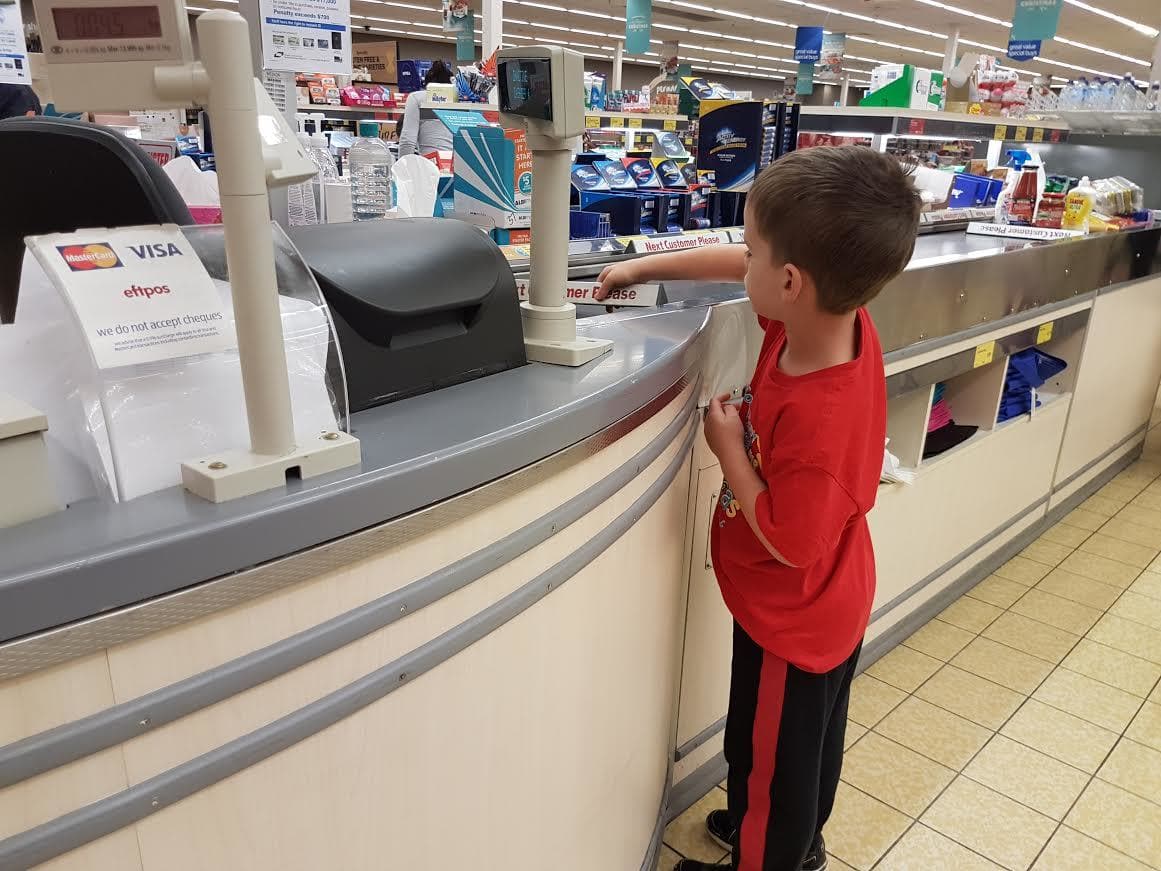 While plenty of stores give away cookies or produce to occupy kids, no such luck at ALDI. It's one more way they try to keep costs and prices low.