If you like shopping at Macy's, then Macy's Black Friday deals for 2019 are probably at the top of your list.
And for good reason! There are great bargains, but you need to know how to weed through the "meh" deals in order to get the best ones.
Here are some ideas to help you outsmart Macy's and save the most money.
Psst! Bookmark the KCL Macy's Deal page to stay on top of all the Black Friday deals this season!
1. Take advantage of Black Friday Doorbuster deals that result in freebies.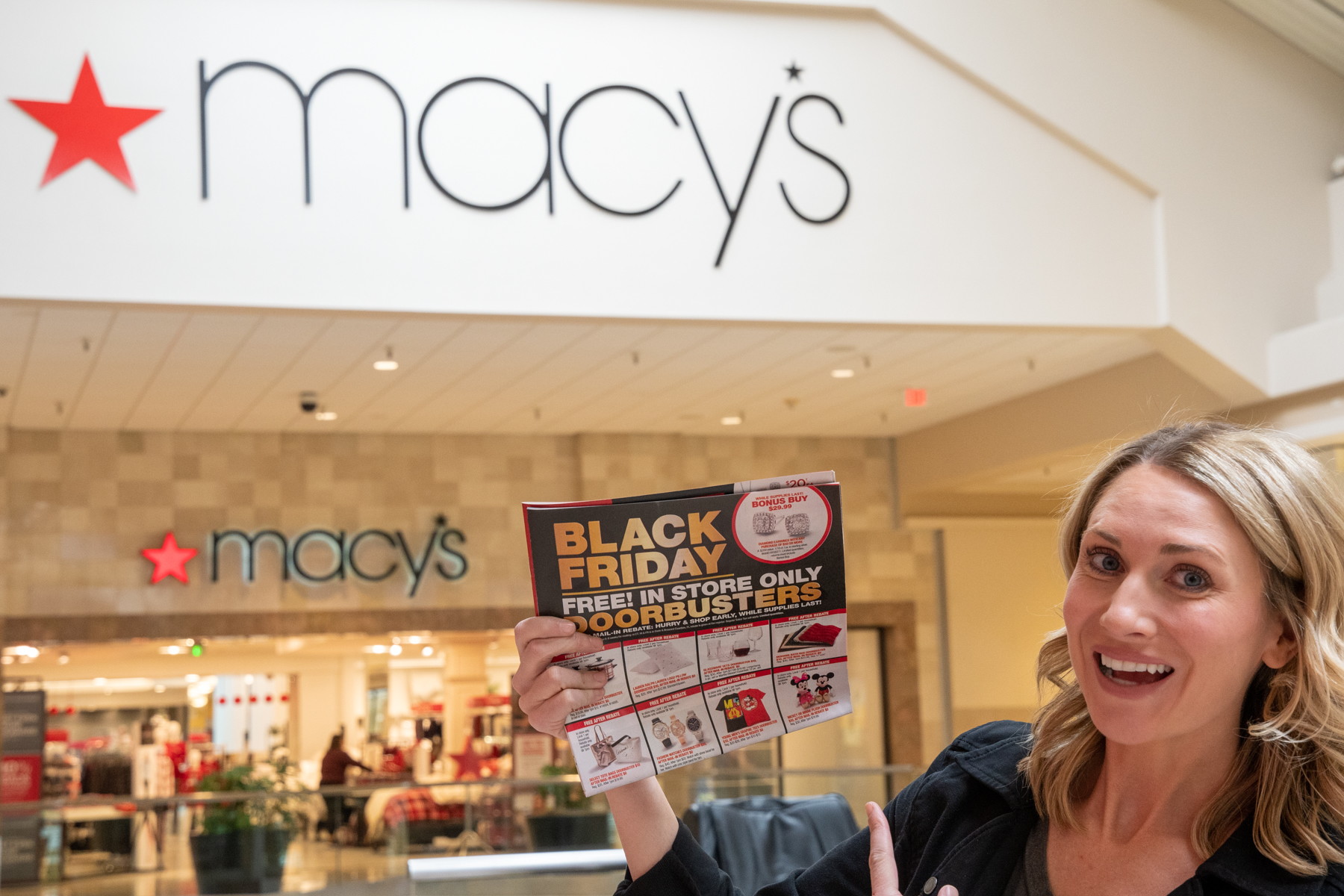 It's tradition for Macy's to offer free-after-rebate items like small appliances (coffee makers and Crock-Pots), men's long-sleeve shirts, glassware sets, and a lot more on Black Friday and 2019 is no different!
To do the rebate, buy the item and fill out the form online or send in the rebate card via snail mail. You'll receive a VISA gift card in return.
The only catch is you actually have to go in store by 1 p.m. on Black Friday to get these deals — you can't get them online. Speaking of which…
2. Only go to the store if you want a Doorbuster.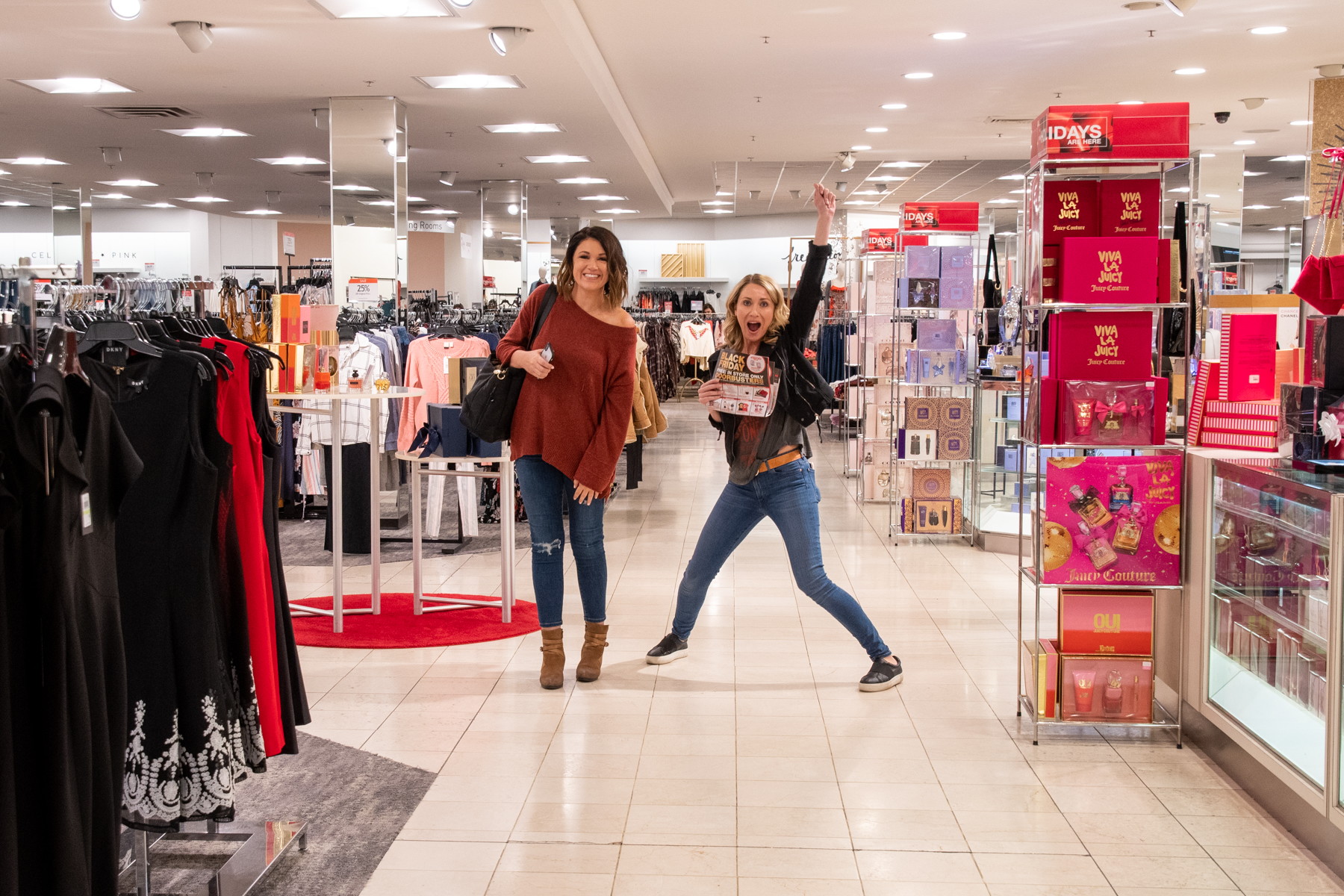 Otherwise, shop online!
Macy's online Black Friday deals start Thanksgiving Day and go through the Saturday after Black Friday.
But the only reason to put your pants on and go in store is to score any freebie deals you can't pass up (like those rebate deals I mentioned).
3. Macy's Black Friday ad dropped on Nov. 12, a few days later than normal.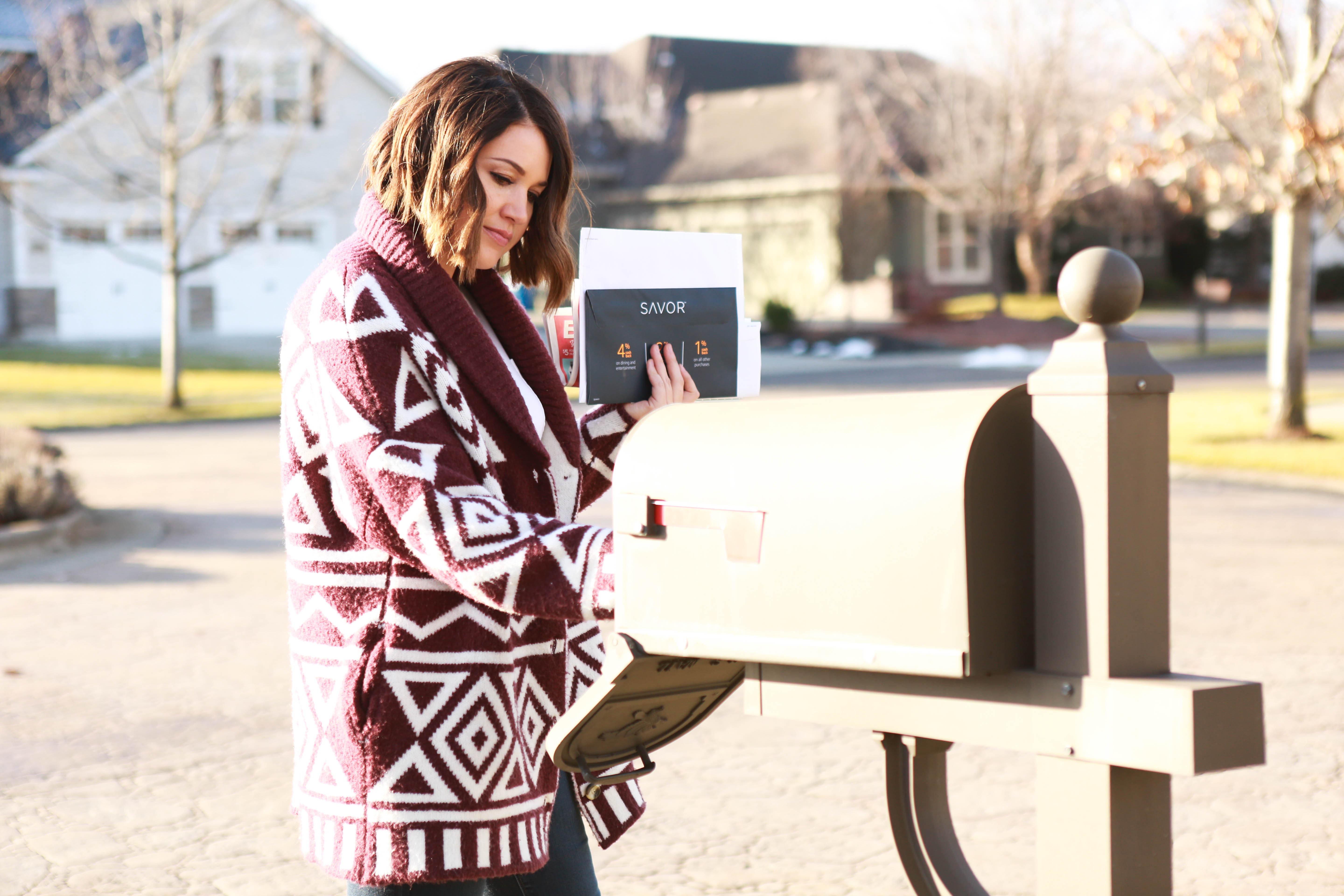 Stores rarely leak their ads on the exact same day every year. But you can bet it'll be within a few days of what we saw in previous years.
As usual, Macy's ad dropped after Target and JCPenney but before Walmart. Check out Macy's best Black Friday deals for 2019.
Download the KCL app and you'll be the first to know about major retailer ad leaks!
4. Use $10 off $25 and $20 off $50 coupons from the Black Friday ad.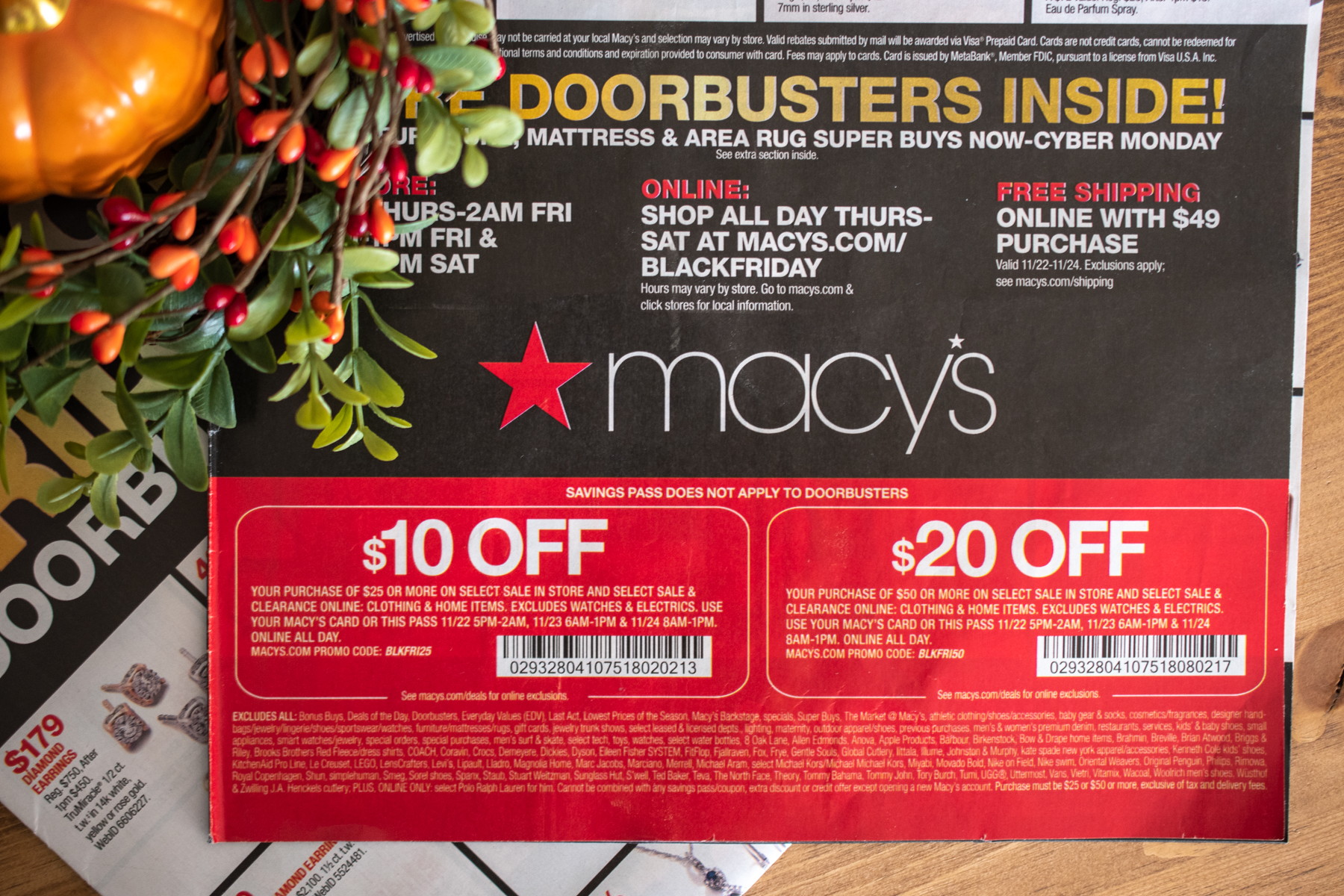 These coupons have been a staple of Macy's Black Friday offerings, and they're back again this year!
You can use these coupons in store or online on any clearance or sale items, but you cannot use coupons on Doorbusters.
TIP: Don't miss the "Extra 20% off a clearance clothing, accessory or home purchase" coupon. This year it's on the bottom of page 42 of Macy's Black Friday ad.
5. Use "Scan & Pay" to avoid standing in long lines on Black Friday.
Download the
Macy's app
if you're planning to shop in the store because some stores have a "Scan & Pay" option!
Tap "Store Mode" and scan items you want to buy as you're shopping and then pay through the app.
Finally, visit Scan & Pay Checkout to get the security tags removed and bags for your items.
Game. Changer.
6. Get diamond earrings for $29.99 when you spend $50.
Take advantage of Macy's diamond earring "Bonus Buy."
When you make any $50 Macy's purchase, you can also purchase the diamond earrings for $29.99 (regular price $200). That's 85% savings!
7. Plan to save at least 60%, but aim for more like 75% savings.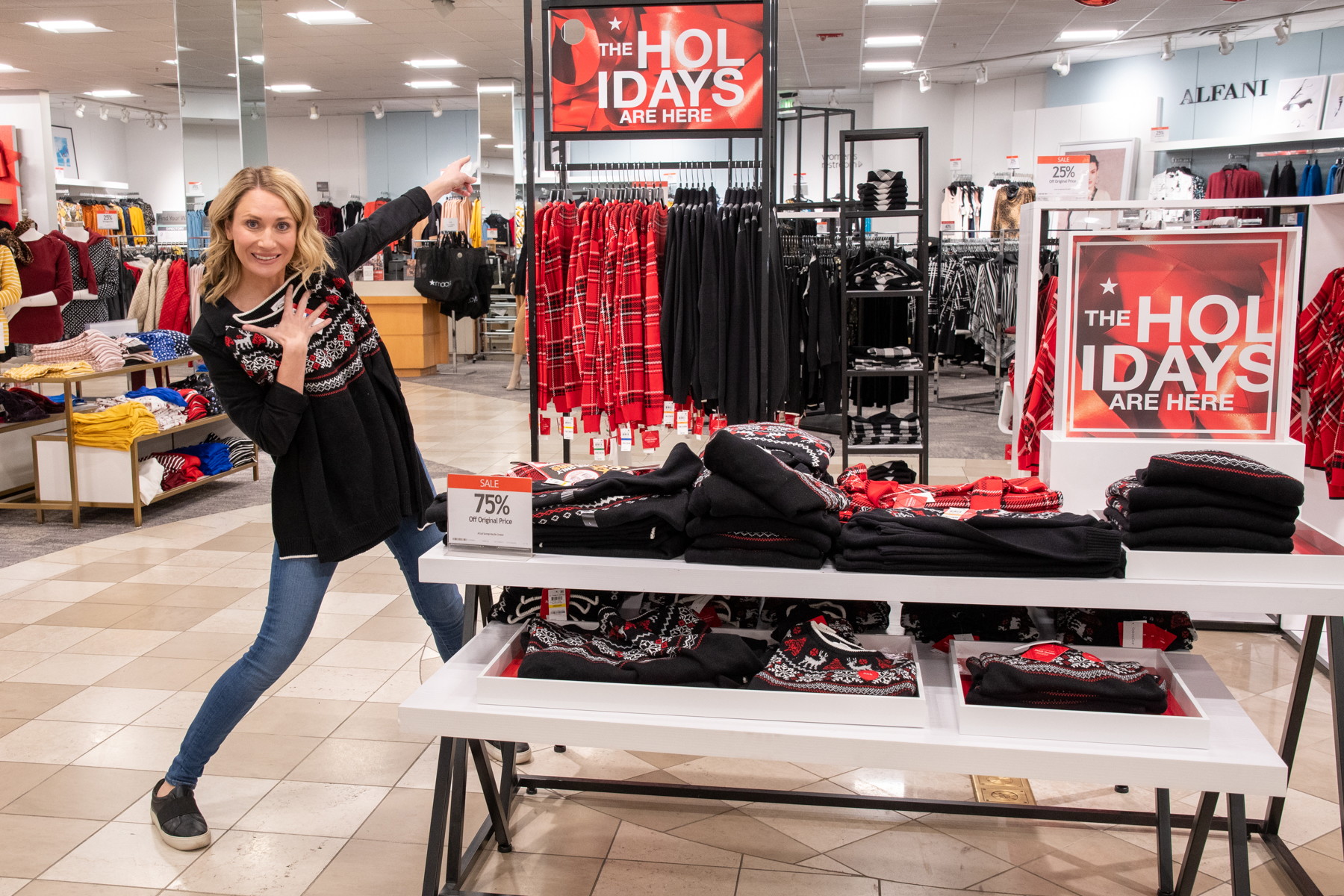 Rule of thumb: Unless there's an item you need, don't pull the trigger unless you can save at least 60% on Black Friday.
And it'll be easy to save up to 75% in many categories. Here's what we saw last year:
60% off apparel, dresses, coats and pajamas
60% off drones
60-65% off luggage
65% off holiday tabletop and decor
65% off bras
65% off bedding, bath & accent rugs
70% off Martha Stewart Cookware
70% off dinnerware & barware
70% off flatware
70% off memory foam pillows and toppers
75% off area rugs
75% off sterling silver jewelry
8. Settle for 25-40% savings on brands like The North Face and Levi's.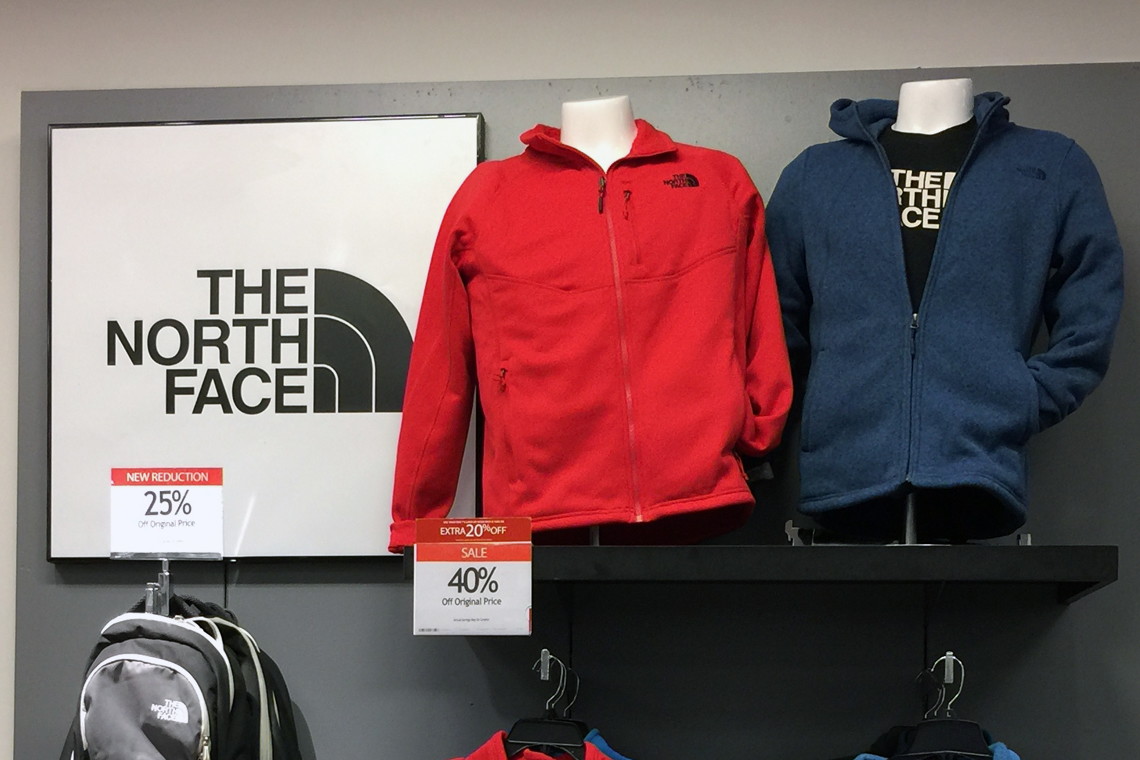 These brands are rarely discounted, and along with other designer names (Nike, Tommy Hilfiger) are worth buying even for this low of a percent savings.
25% off The North Face outerwear
40%-60% off brands like Levi's, Nike, Under Armour, Tommy Hilfiger and more
9. Look for deals on small appliances, bedding and Ninja blenders at Macy's.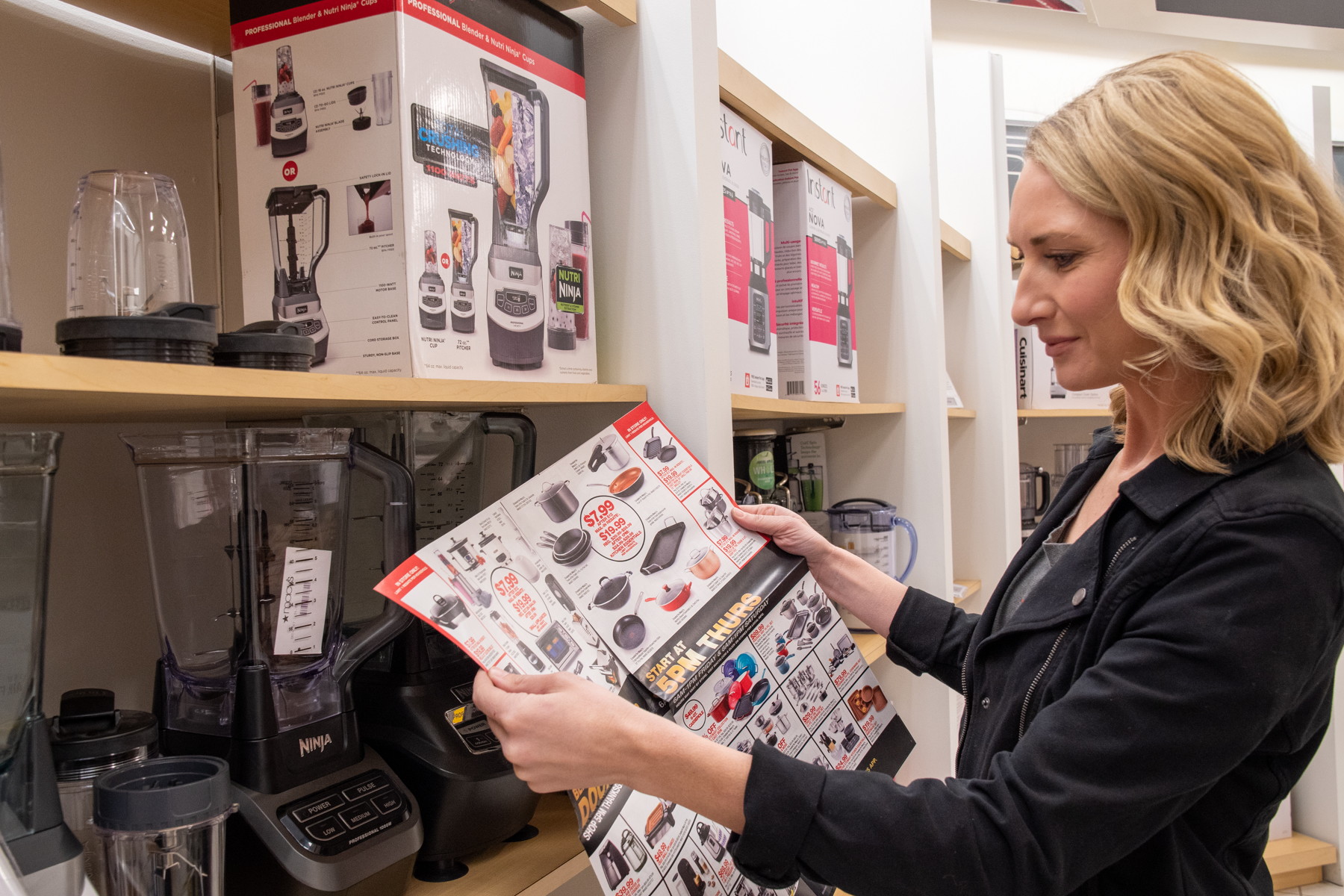 In addition to a free coffee maker and slow cooker with a mail-in-rebate, you can get small appliances like a toaster, waffle maker, griddle and more for $7.99 after a $12 mail-in rebate. The regular price on these is up to $44.99.
Plus, watch for 50% off deals on Ninja blenders and 65% off bedding!
10. Skip buying makeup — buy prestige makeup sets at ULTA instead.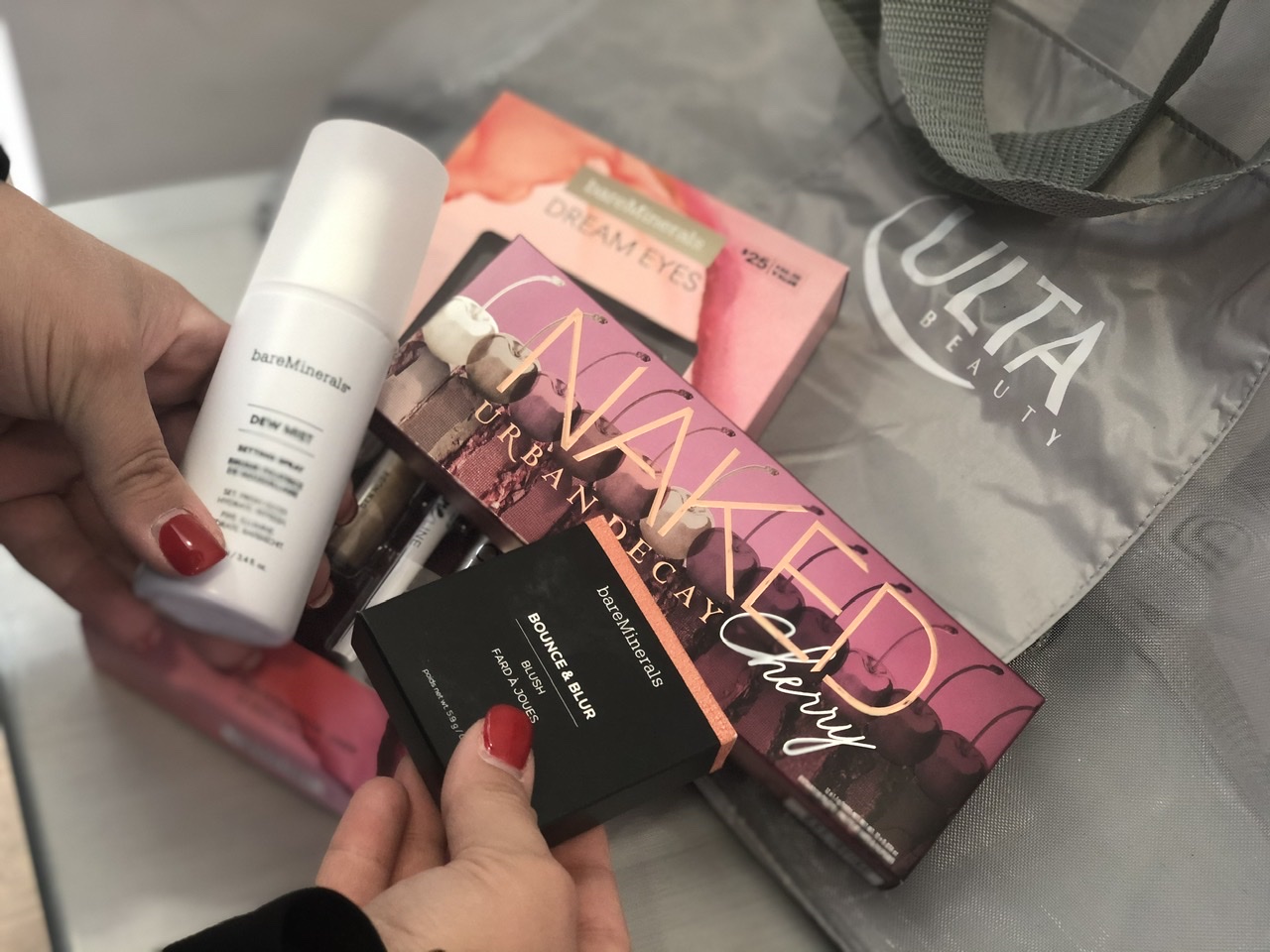 ULTA shows up to Black Friday with their game face on, and Macy's can't keep up.
Savings at Macy's are around 30-40% on makeup during Black Friday. Savings at Ulta start at 50% for brands like Urban Decay, Smashbox, Too Faced, Tarte, bareMinerals and more.
11. Place online orders for $75 or more or opt for free store pickup.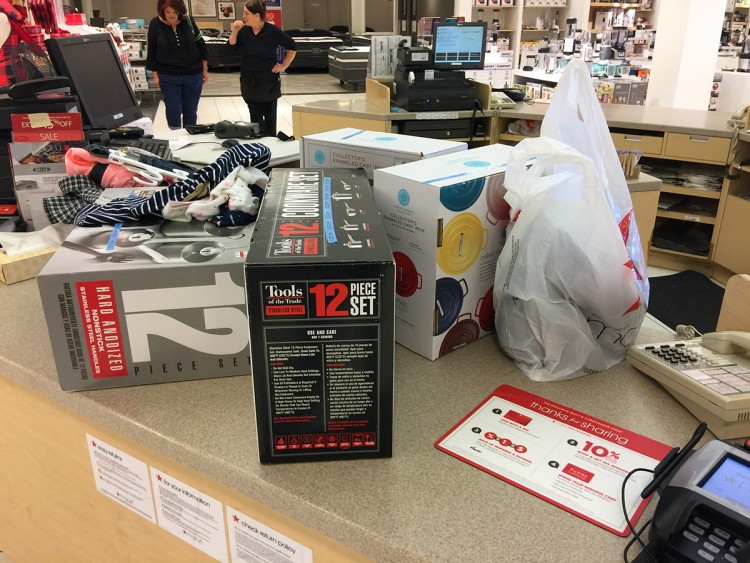 Macy's rarely has completely free shipping with a $75 minimum purchase during Black Friday.
Organize your purchases so you can make one big online order, or if you're spending less than $75, plan to pick your item up in store for free.
12. Don't rush to the store to pick up your items — you have seven days.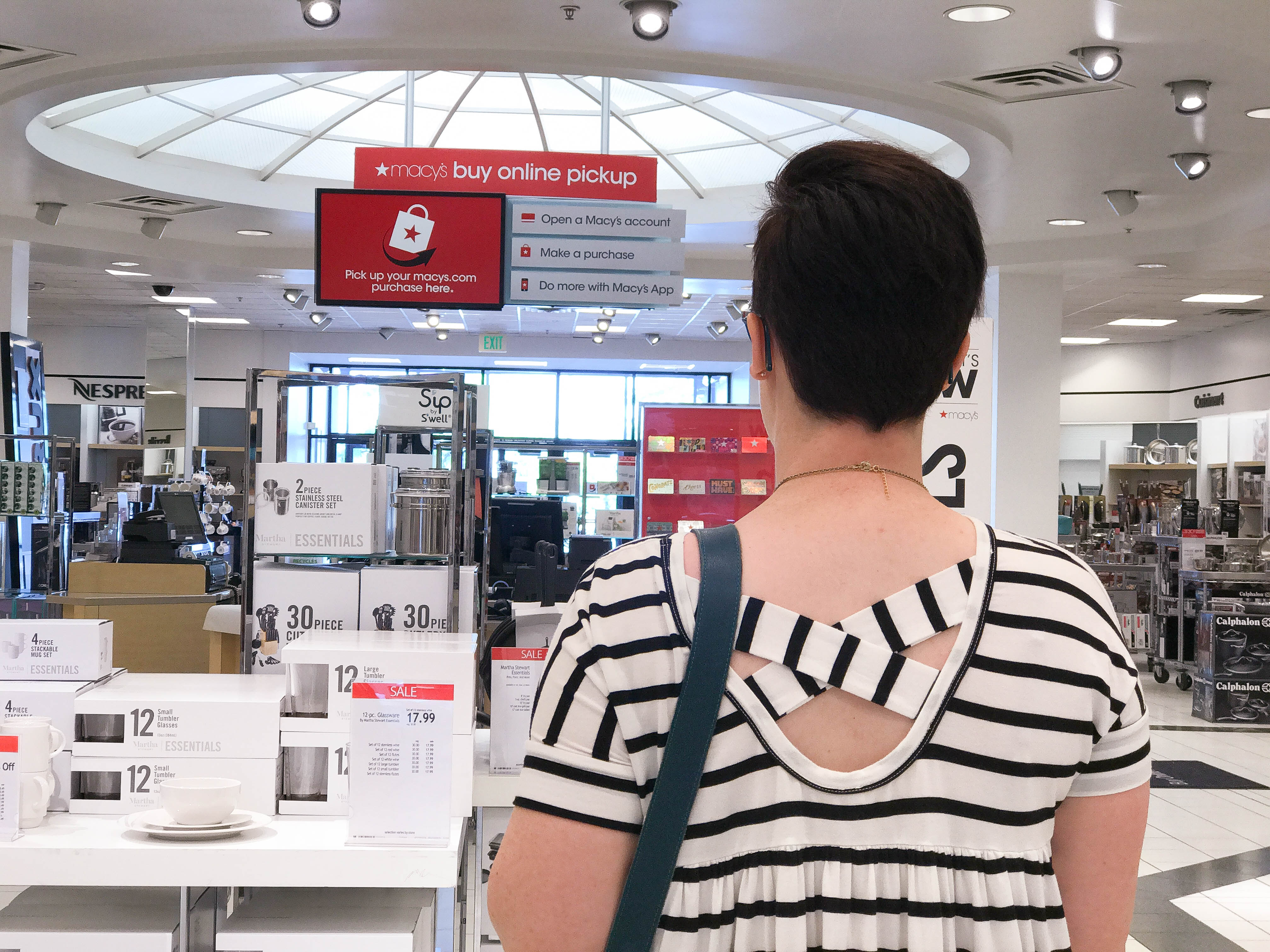 Wait until the Black Friday crowds die down.
You have seven days to claim your order at the store, so there's certainly no rush. You'll thank me later!
13. Shop online through RetailMeNot and save up to 10% on top of Black Friday prices.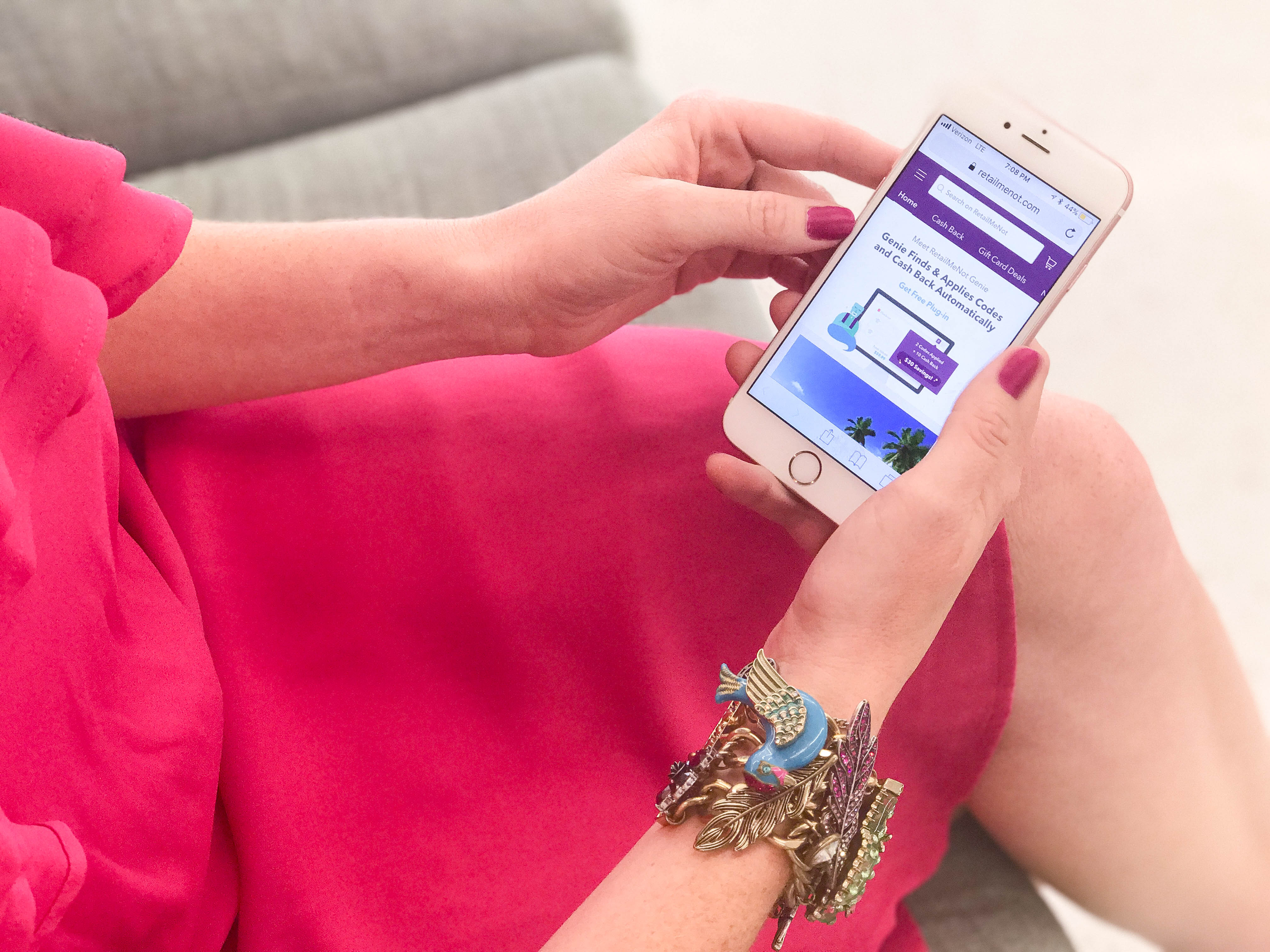 Click through to Macy's site from RetailMeNot, and you can get 10% cash back for your online Macy's Black Friday purchases.
14. If you're a Macy's credit cardholder, save your 25% off Star Rewards coupon for Black Friday.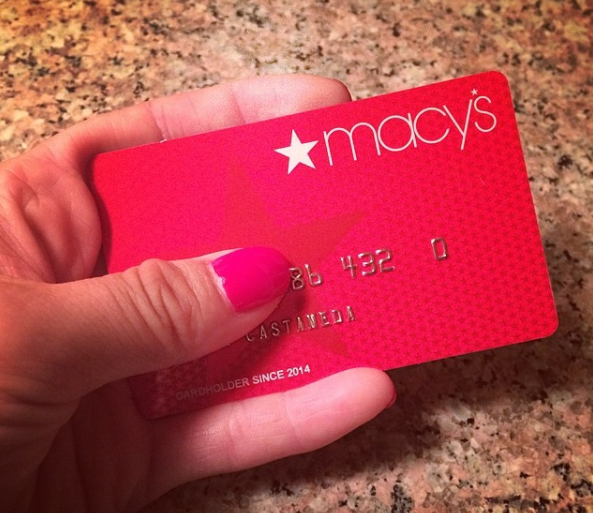 Star Rewards is only exciting if you're a Macy's credit cardholder. Cardholders get up to 25% off any day with a Star Pass once they reach 1,000 points.
Non-cardholders get the chance to earn points toward a Star Reward, but only during certain promotions like "Star Money Days." Once you earn 1,000 points, you can get a $10 Star Reward.
Resources Mentioned:
43 Must Read Macy's Store Hacks
12 Best Places to Find The North Face Sales and Discounts
33 Insanely Smart Nike Factory Store Hacks
ULTA Black Friday 2019: Our Best Insider Tips