Whole Foods is like Disneyland for foodies and organic-everything lovers.
It's bright, beautiful, and just so. . . so. . . expensive! Well, at least it may seem that way on the surface.
Don't fret, fellow frugal-minded shoppers. There are ways to shop at Whole Foods without feeling like you just blew your whole grocery budget.
1. Look for yellow signs indicating an extra 10% off sale prices for Amazon Prime members.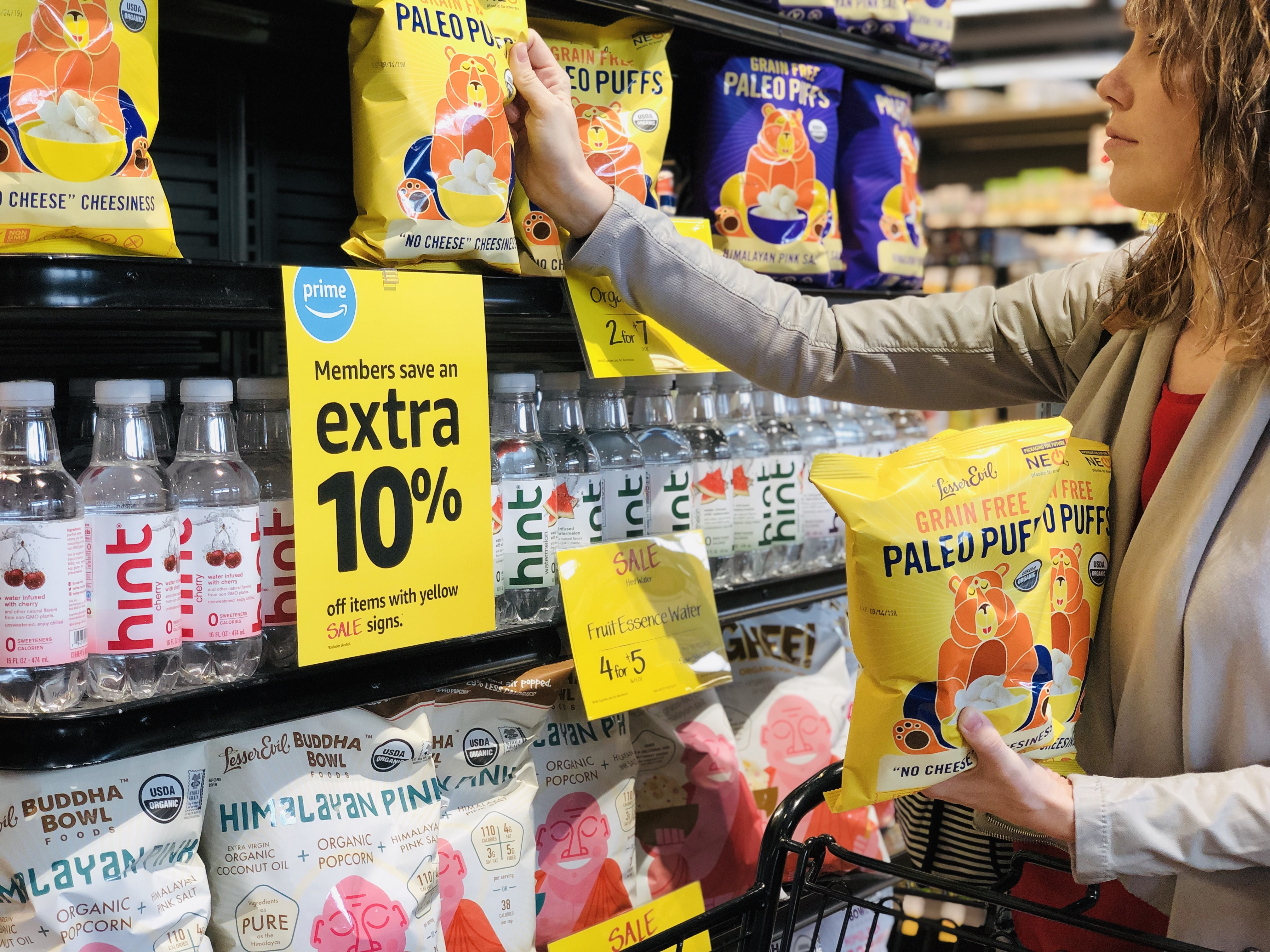 As of last summer, Whole Foods officially did away with digital coupons inside the Whole Foods app, along with the hard-copy books full of store coupons you used to see in the store.
When Amazon bought Whole Foods, one of their objectives was to make organic food cheaper for customers. They're doing that by offering an extra 10% off select sale items for Prime members.
2. Download the Whole Foods app and scan your Prime Code to get your savings.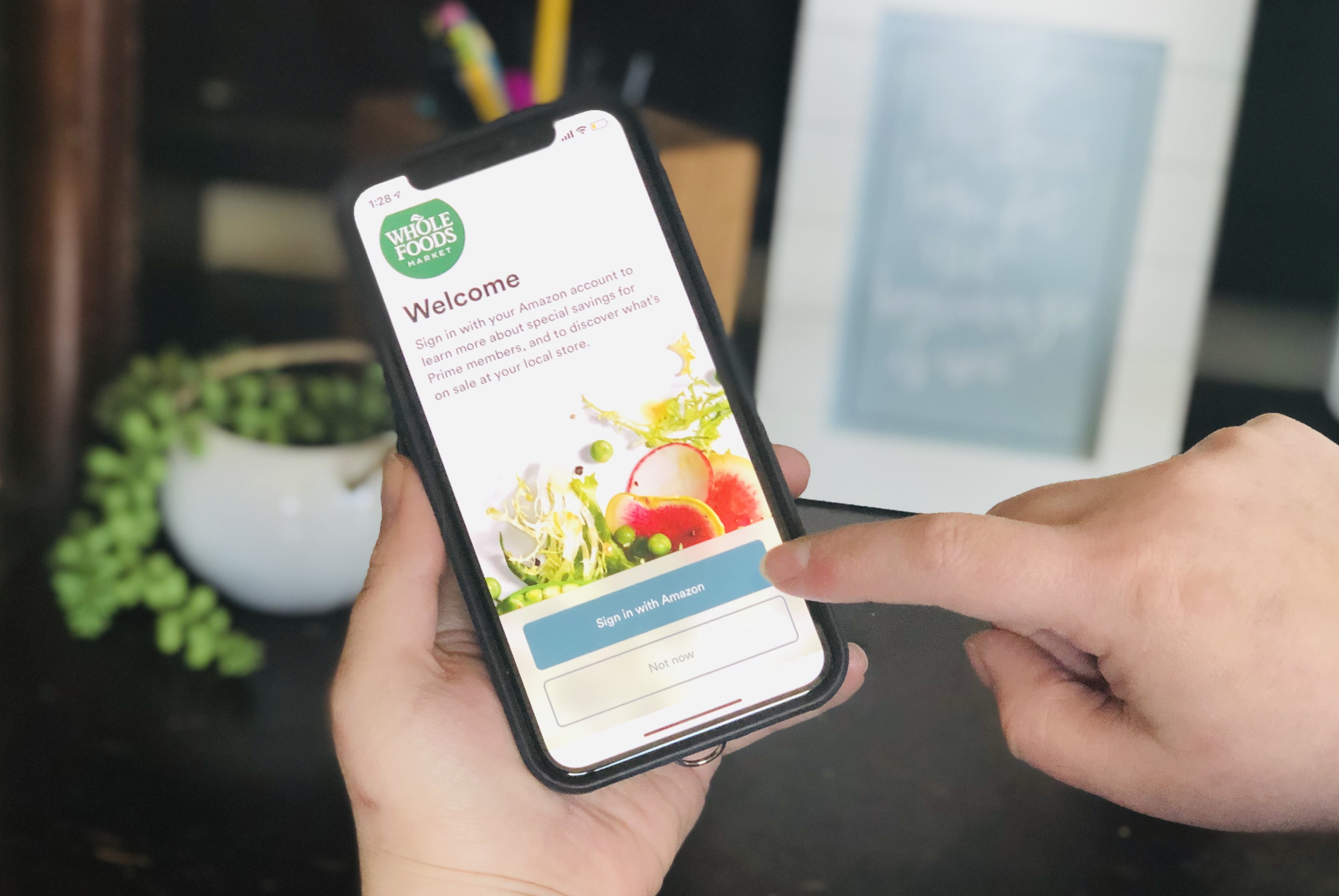 In order to prove you're a Prime member and score the extra 10% off, just download the Whole Foods app and tap on the bottom where it says "Prime Code." This is your personalized code which you'll scan at checkout in order to get your savings.
3. Blue signs indicate product-specific savings for Prime members.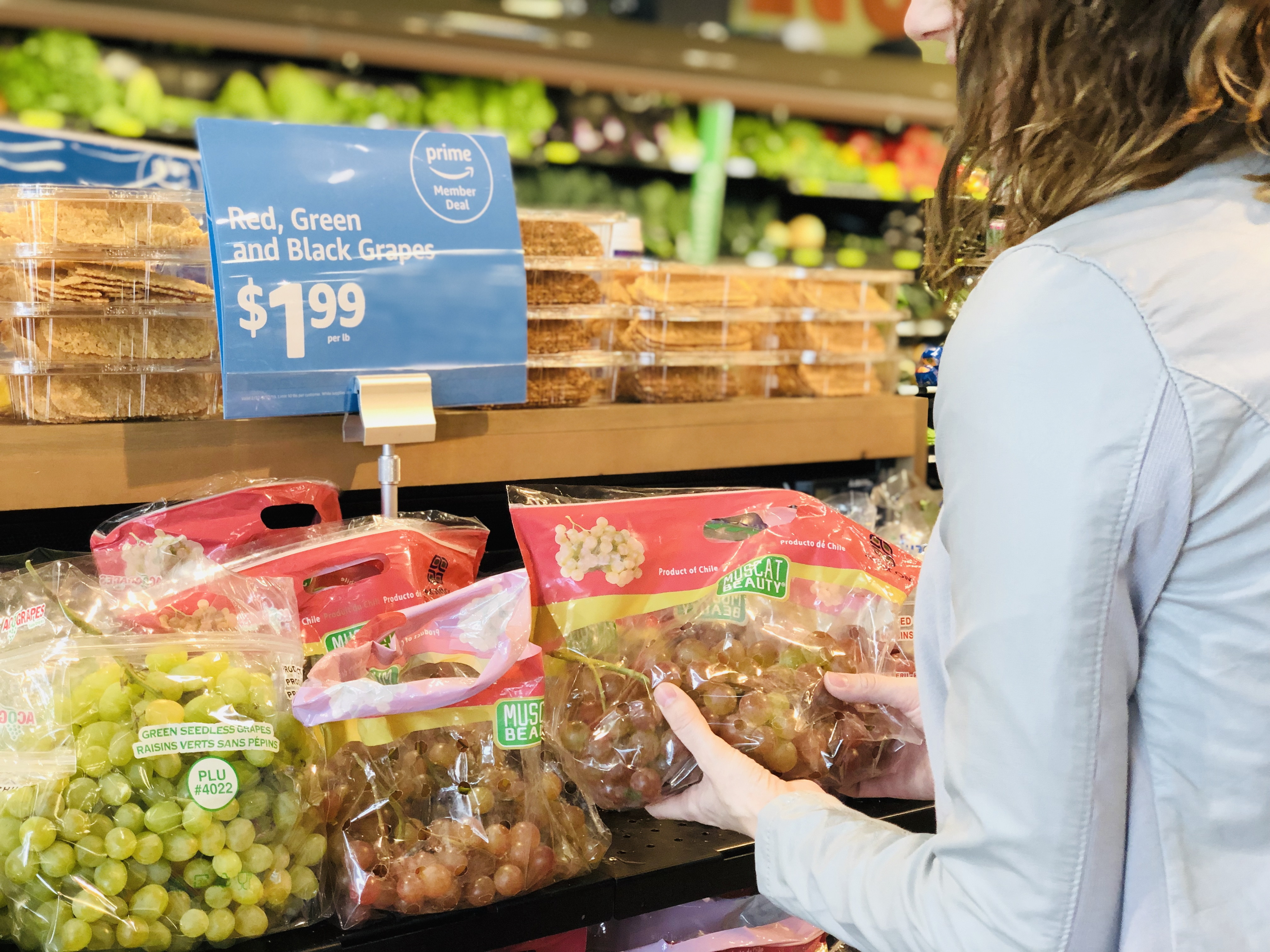 While yellow signs offer a flat 10% off select sale items, blue signs indicate a special deal for Prime members. For example, we've seen these deals:
Baby back pork ribs, animal welfare rated and no antibiotics: $4.99/lb (Save $5/lb.)
Sockeye salmon, wild caught Marine Stewardship Council-certified: $13.99/lb. (Save $6/lb.)
Organic red cherries: $3.99/lb. (Save $2/lb.)
Organic yellow peaches: $1.99/lb. (Save $2/lb.)
Bulk items (like nuts, granola, dried fruit and more): 25% off
4. Use a manufacturer coupon, and multiple rebate app offers on one item.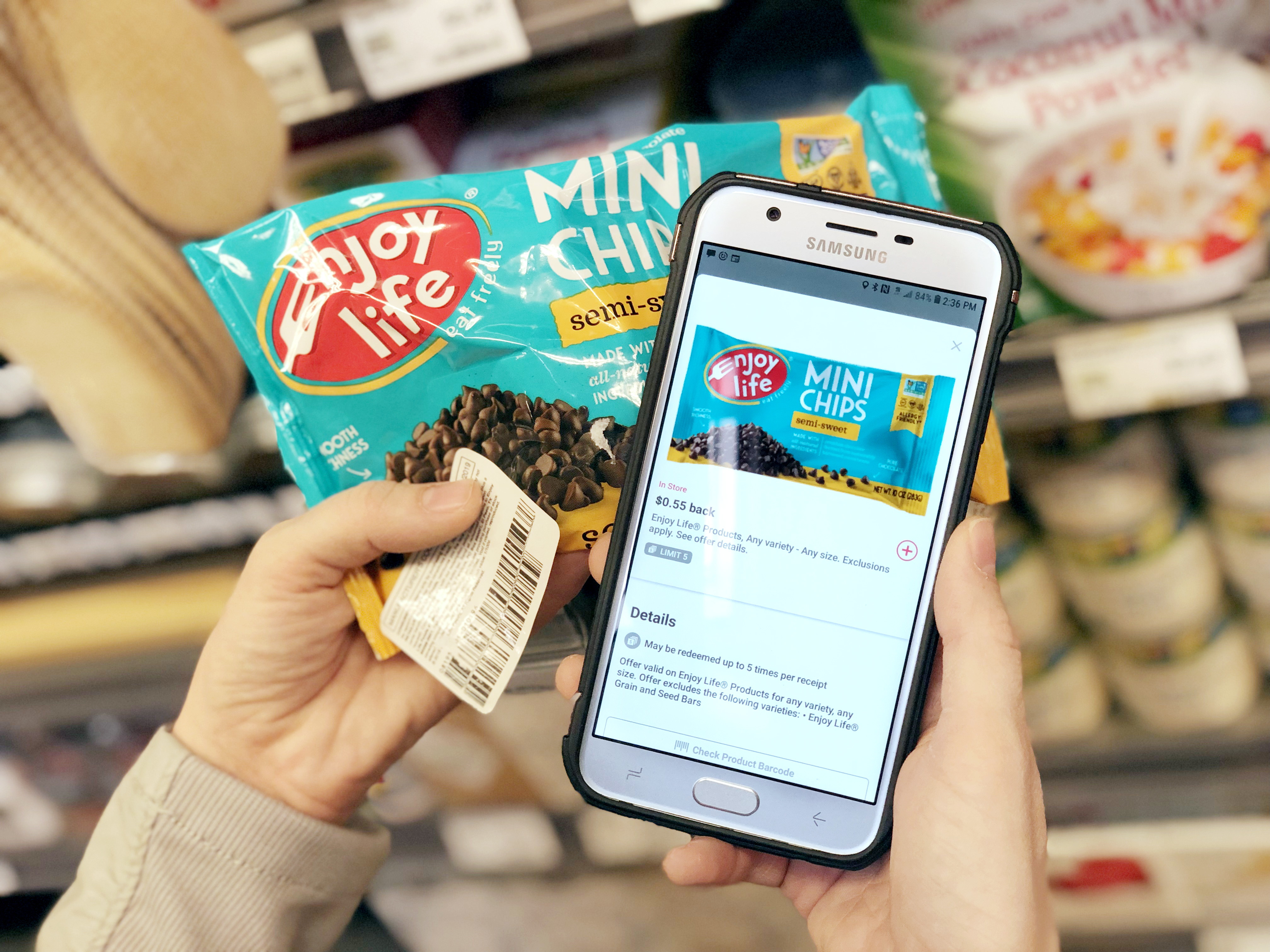 We'll even do the deal-finding work for you! Check out our Whole Foods page for some killer deals.
5. Satisfy grumpy kids with free snacks from the Whole Kids Club.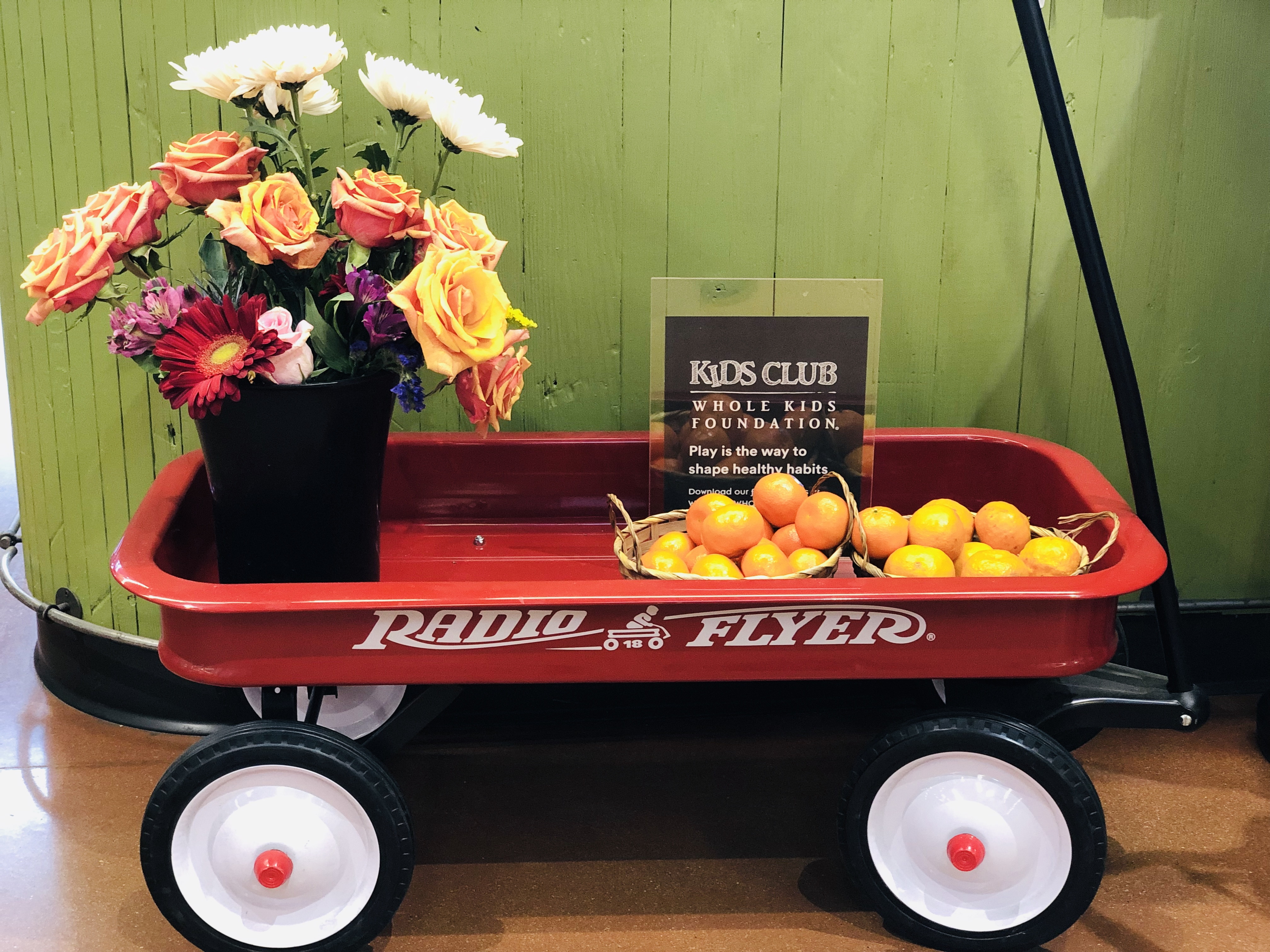 Whole Foods makes it a little easier to shop with kids. The Whole Kids Club offers free snacks like bananas, pretzels, nuts, and bottled water at every store.
6. Save on produce with free printable organic food coupons and rebate app offers.
Organic food coupons do exist!
Look for printables from organic brands like Simply Organic, Imagine and Seeds of Change.
And you can get big savings when you use them with more than one rebate app offer. Combine offers from Ibotta, Checkout 51 and BerryCart, and you could get produce for free!
7. Buy 6 bottles of wine and save 10% every day.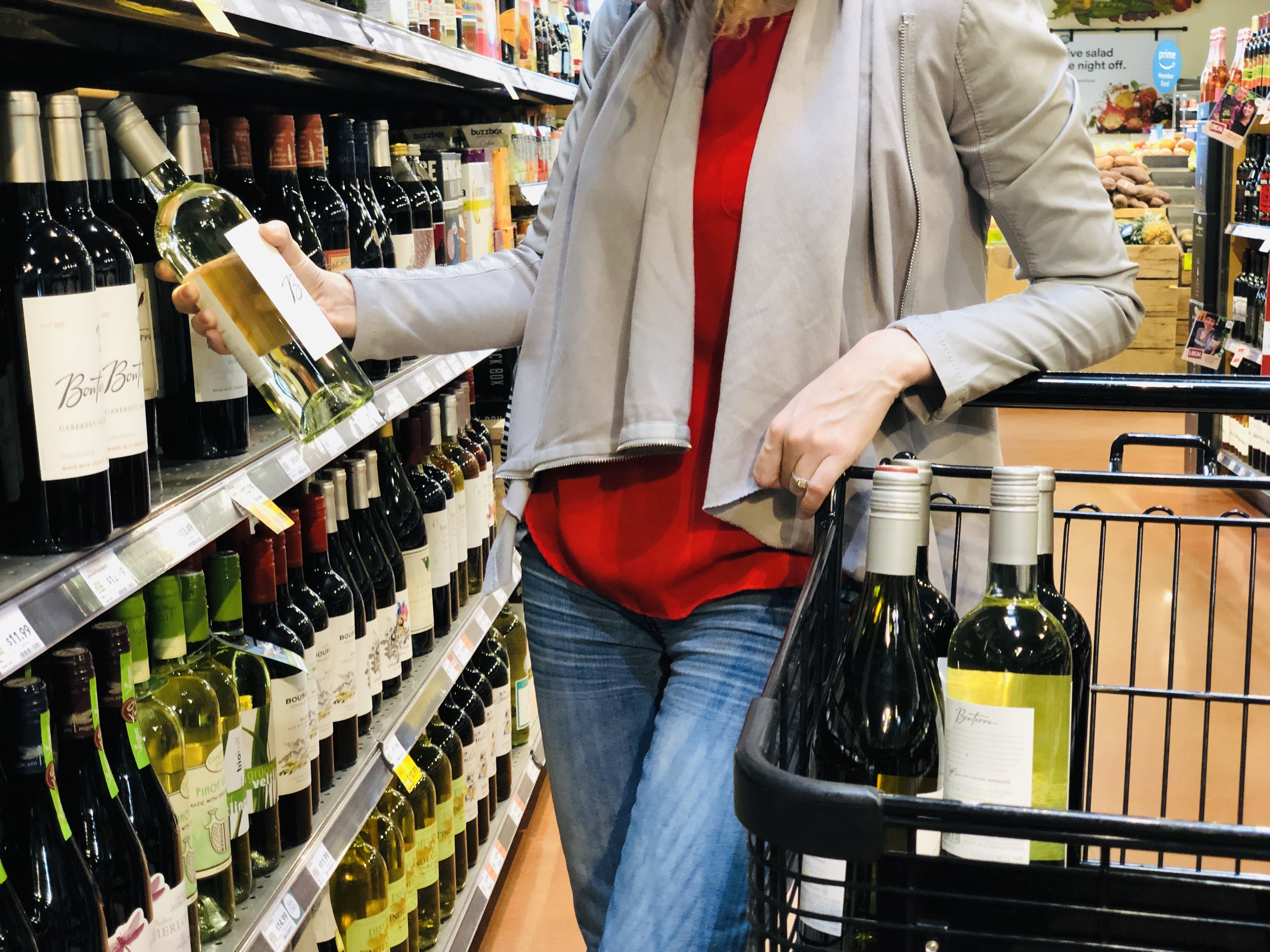 8. . . . Except Wednesdays, when you can get 20% off 6 bottles of wine.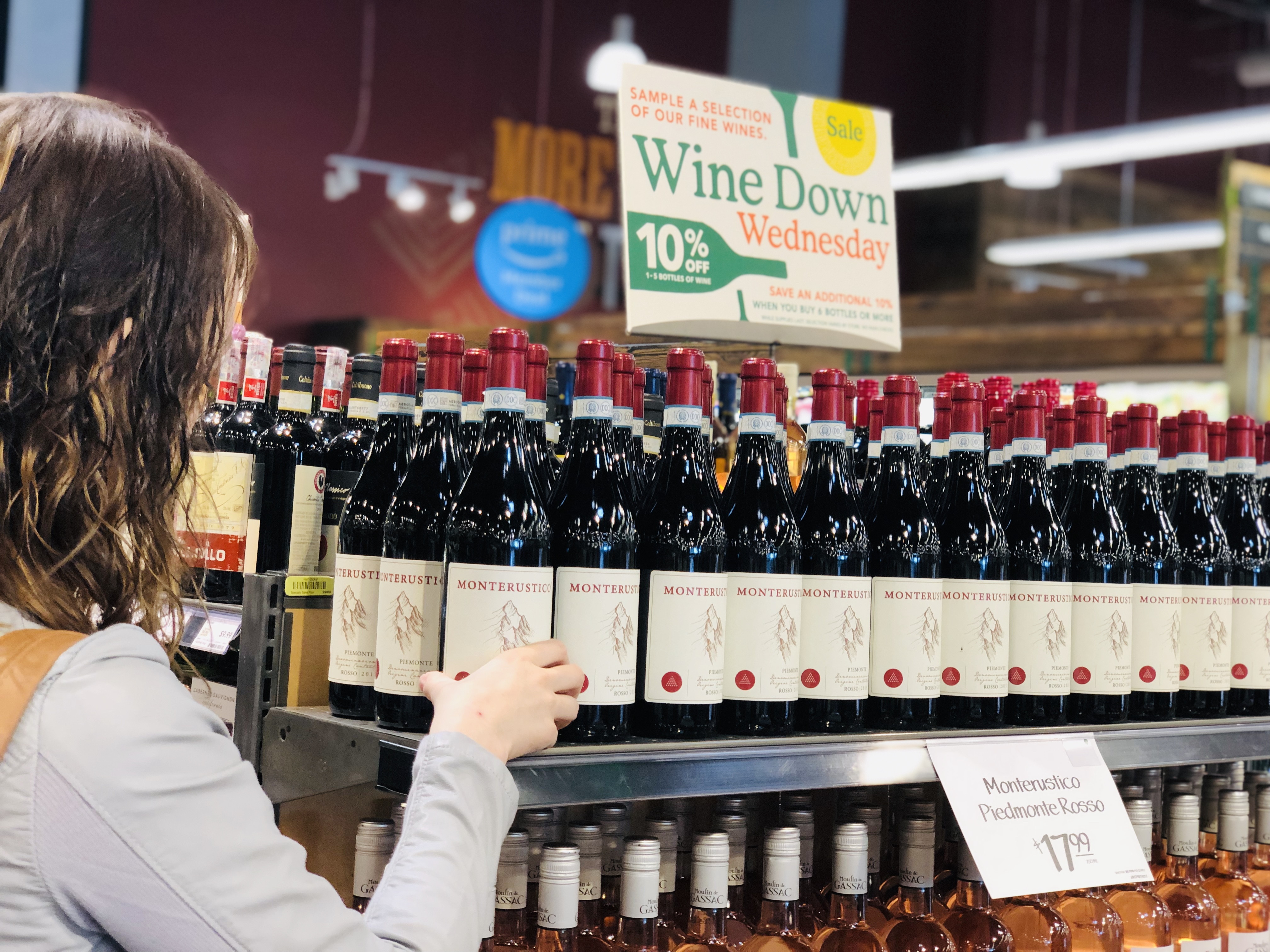 Whole Foods runs "Wine Down Wednesday" which means you'll receive a 10% discount on your first 1-5 bottles of wine and an additional 10% off when you buy 6 or more.
9. Let the butcher season, divide, and prepare your meat any way you like.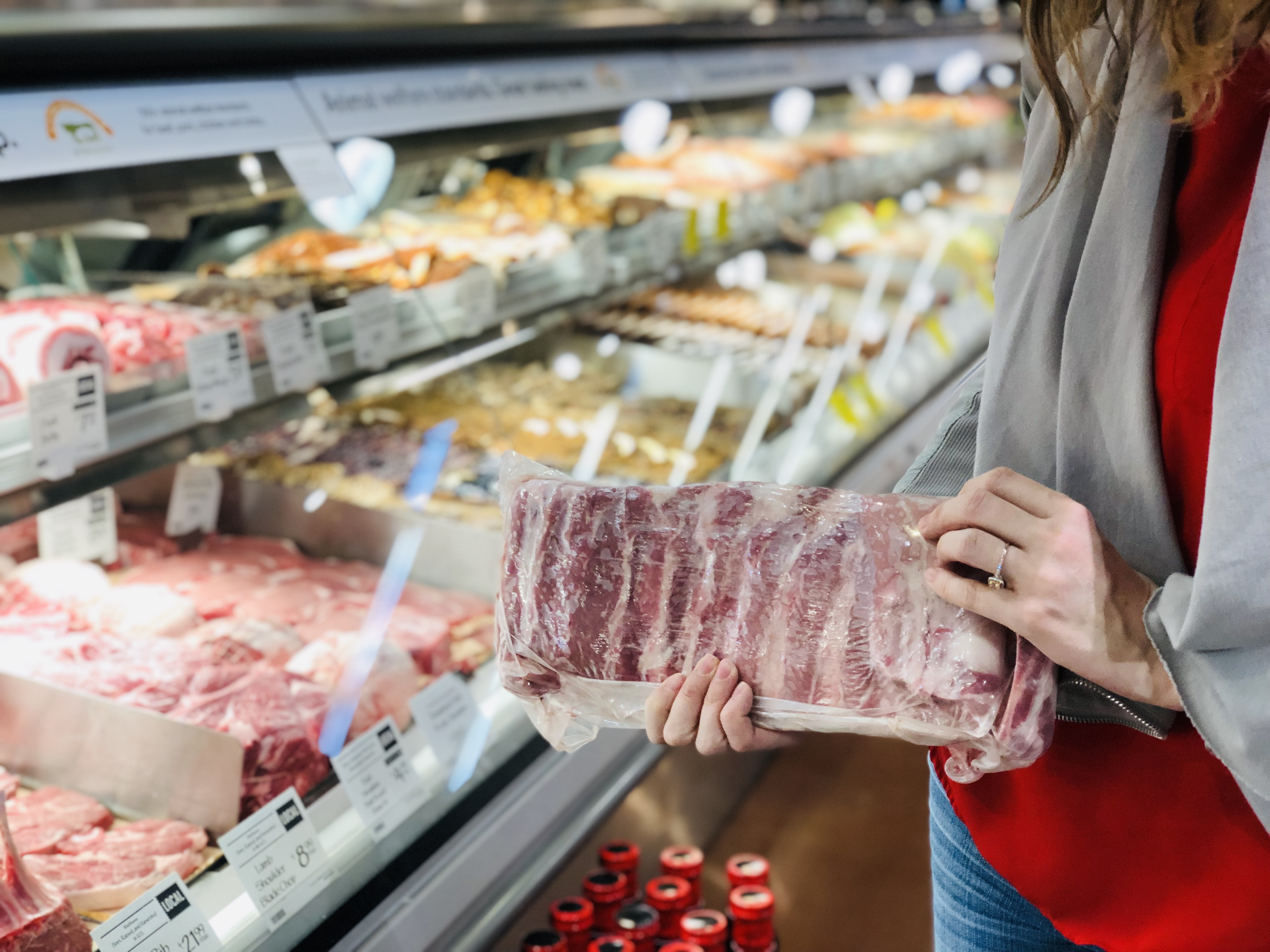 For example, if you want to buy the whole fryer chicken that's on sale but are hesitant because you hate breaking down whole chickens, ask a Whole Foods butcher. They'll do it for you for free!
10. Whole Foods encourages sampling — even packaged products like chocolate!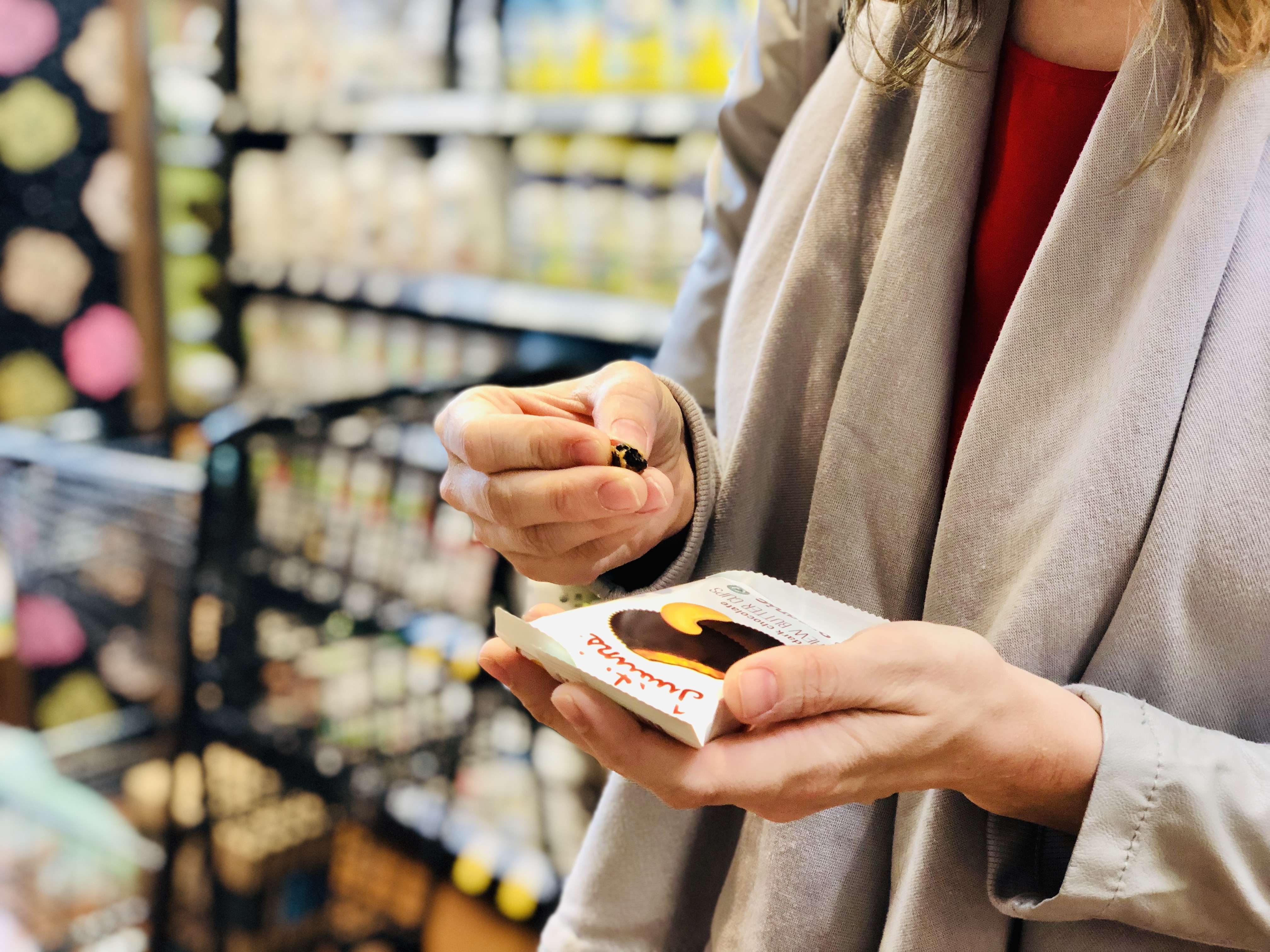 Interested in a new product but aren't sure you want to buy it because it might be awful? Ask an employee about sampling the product. Whole Foods is all about providing customers with a great shopping experience.
11. Sample any cheese, then ask the deli to slice or divide any loaf for no additional cost!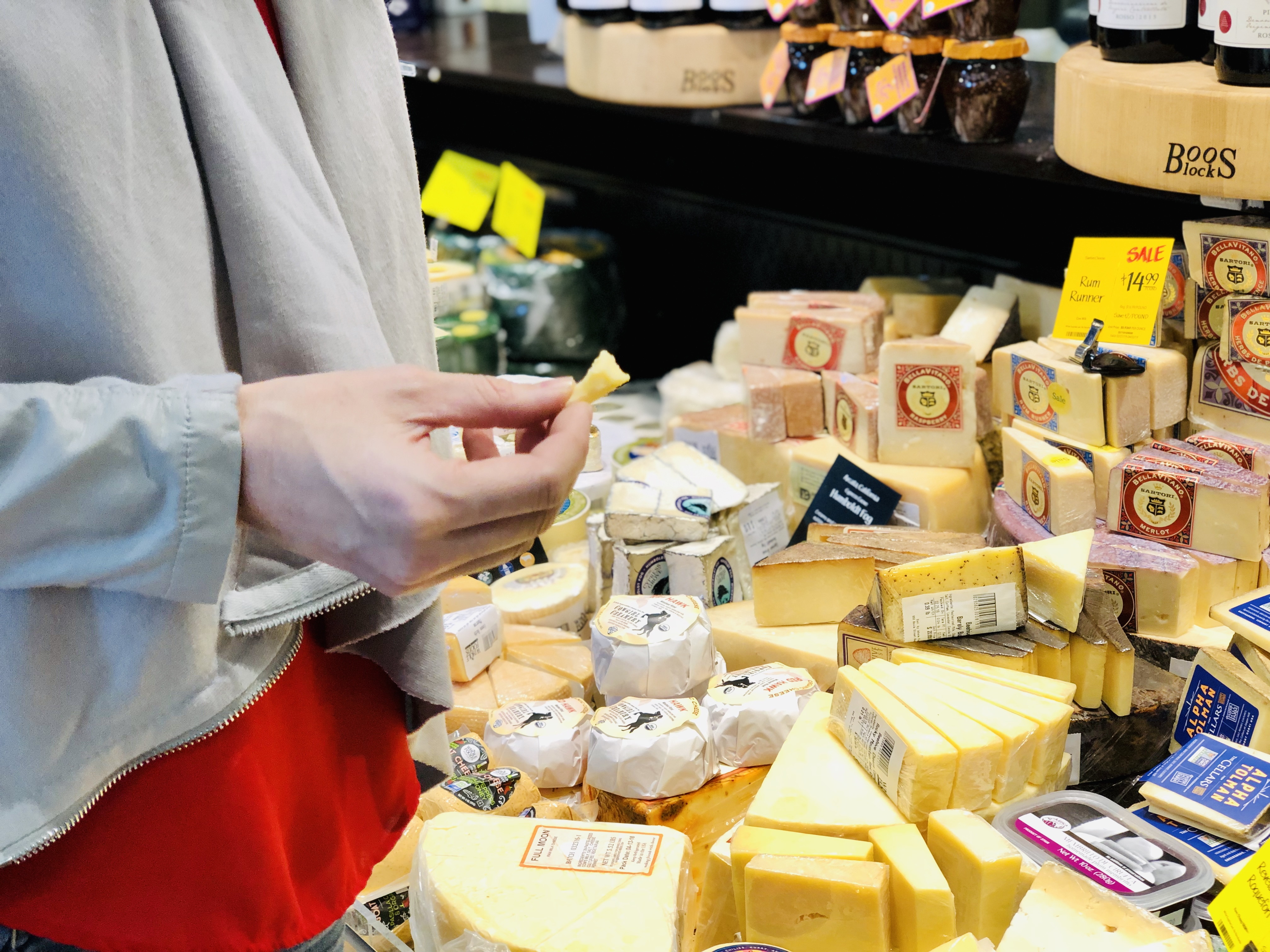 12. Save 10% on bulk foods when you buy at least 25 lbs.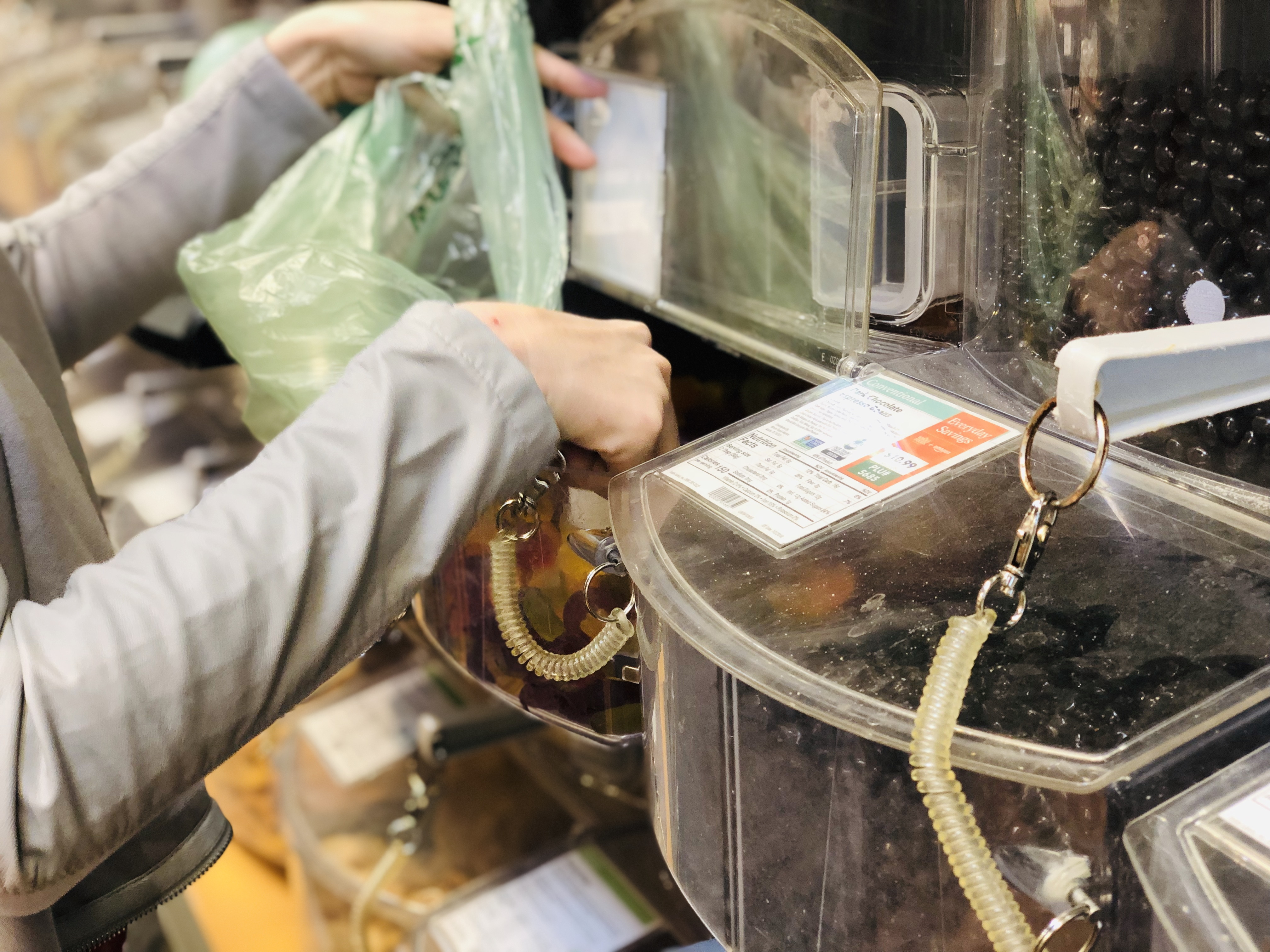 13. Purchase a product by the case to save 10%.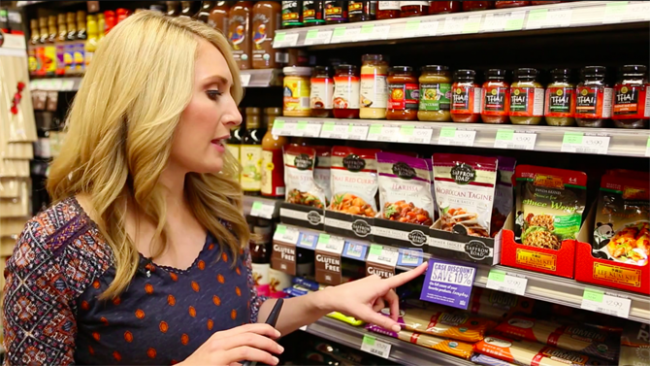 14. Not sure how many are in a case? Check the shelf tag.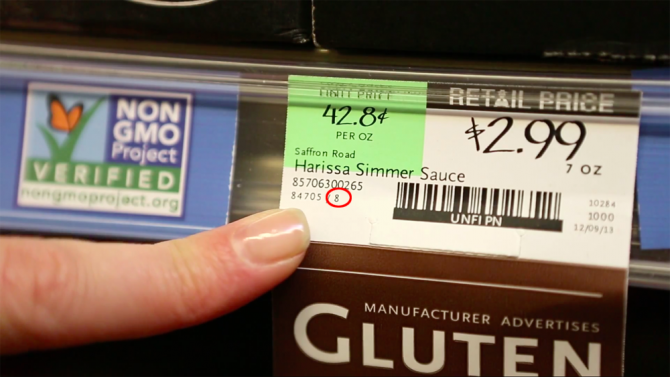 15. Instead of adding nuts at the salad bar ($8.99/lb.), go to the bulk section ($6.99/lb.) and buy them there!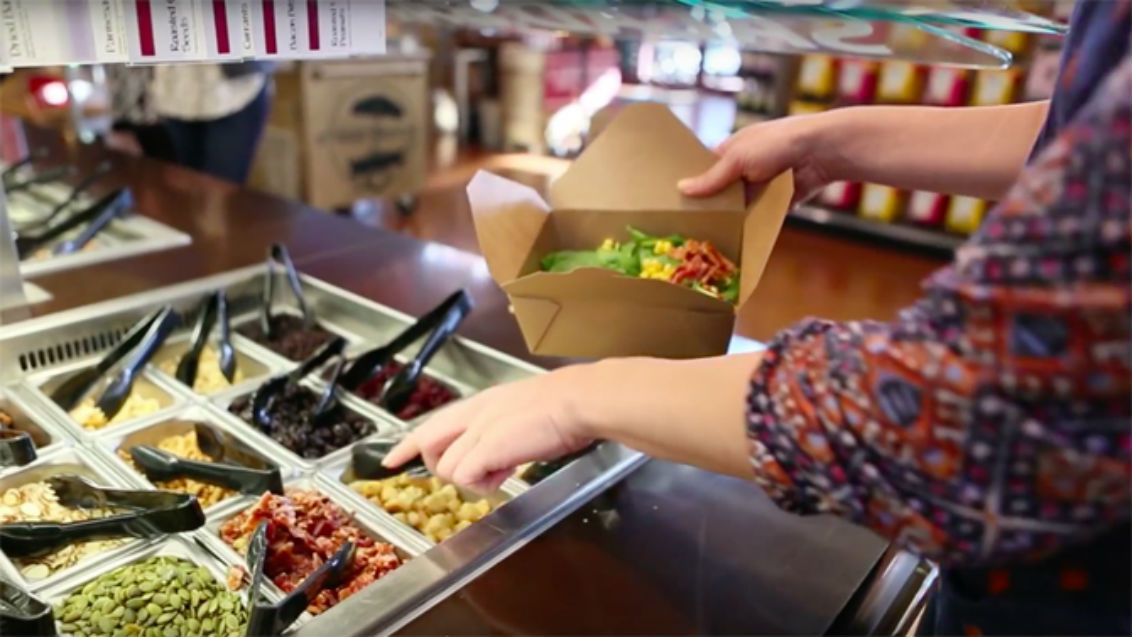 I love the Whole Foods salad bar, but if I'm not careful, I could end up with a $20 salad! At $8.99/lb, you'd better choose your ingredients wisely.
16. Ship your Prime packages to the Amazon Locker inside Whole Foods.
If you know you're not going to be home in time to receive a Prime package, or you're going out of town while receiving a package, just opt to ship it to the Amazon Locker at your local Whole Foods.
17. Get $10 off your first Whole Foods pickup or delivery through Amazon Prime Now.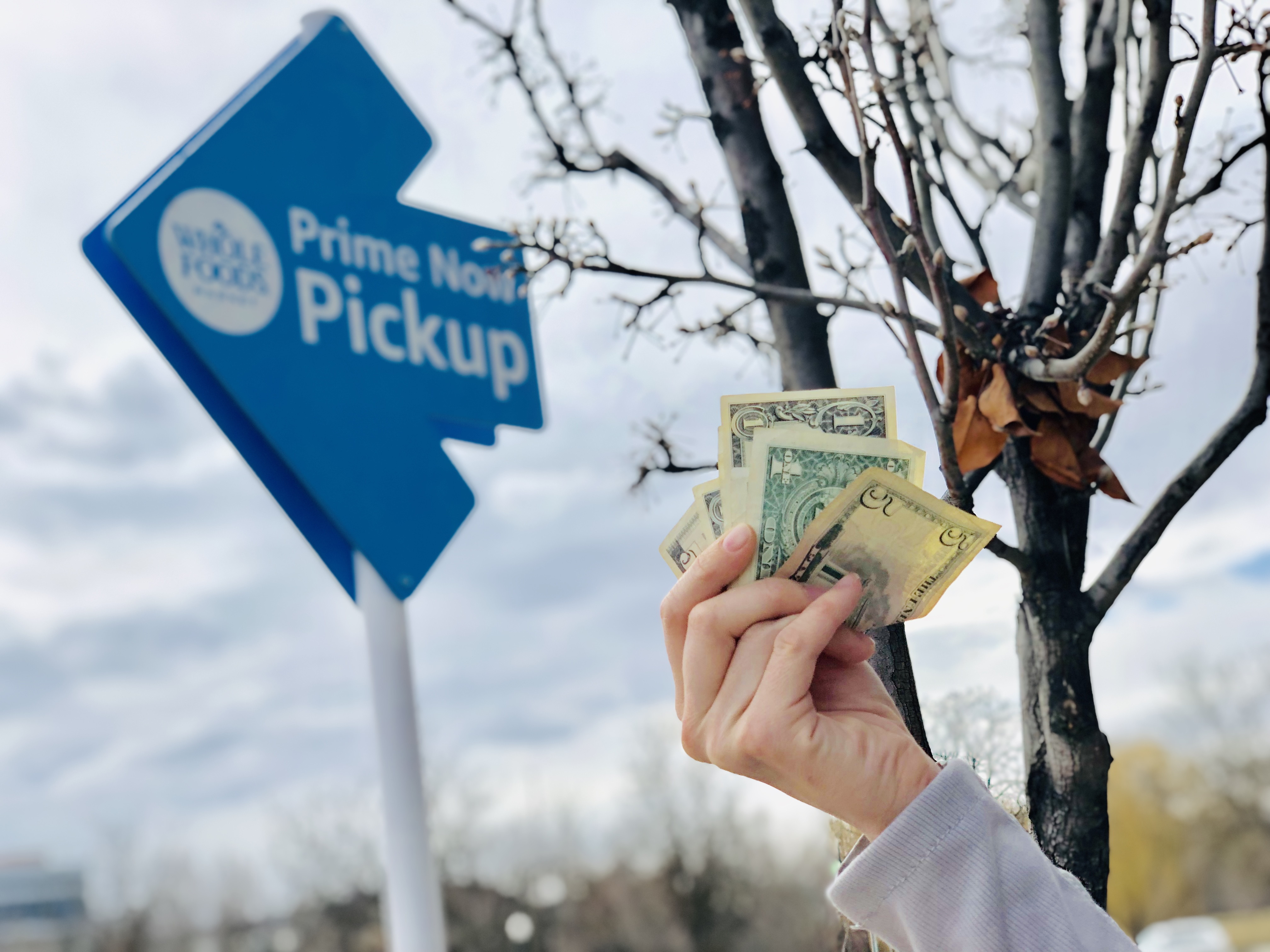 You can shop Whole Foods and your items will be ready within an hour if you pick up your items in-store. Pickup services cost $1.99.
Or you can let Amazon deliver your Whole Foods groceries — they'll bring it to you within two hours for a 4.99 fee.
Use code: SAVE10WF to get $10 off your first order.
18. Coupon order matters at Whole Foods! Present your coupons with each item instead of at the end.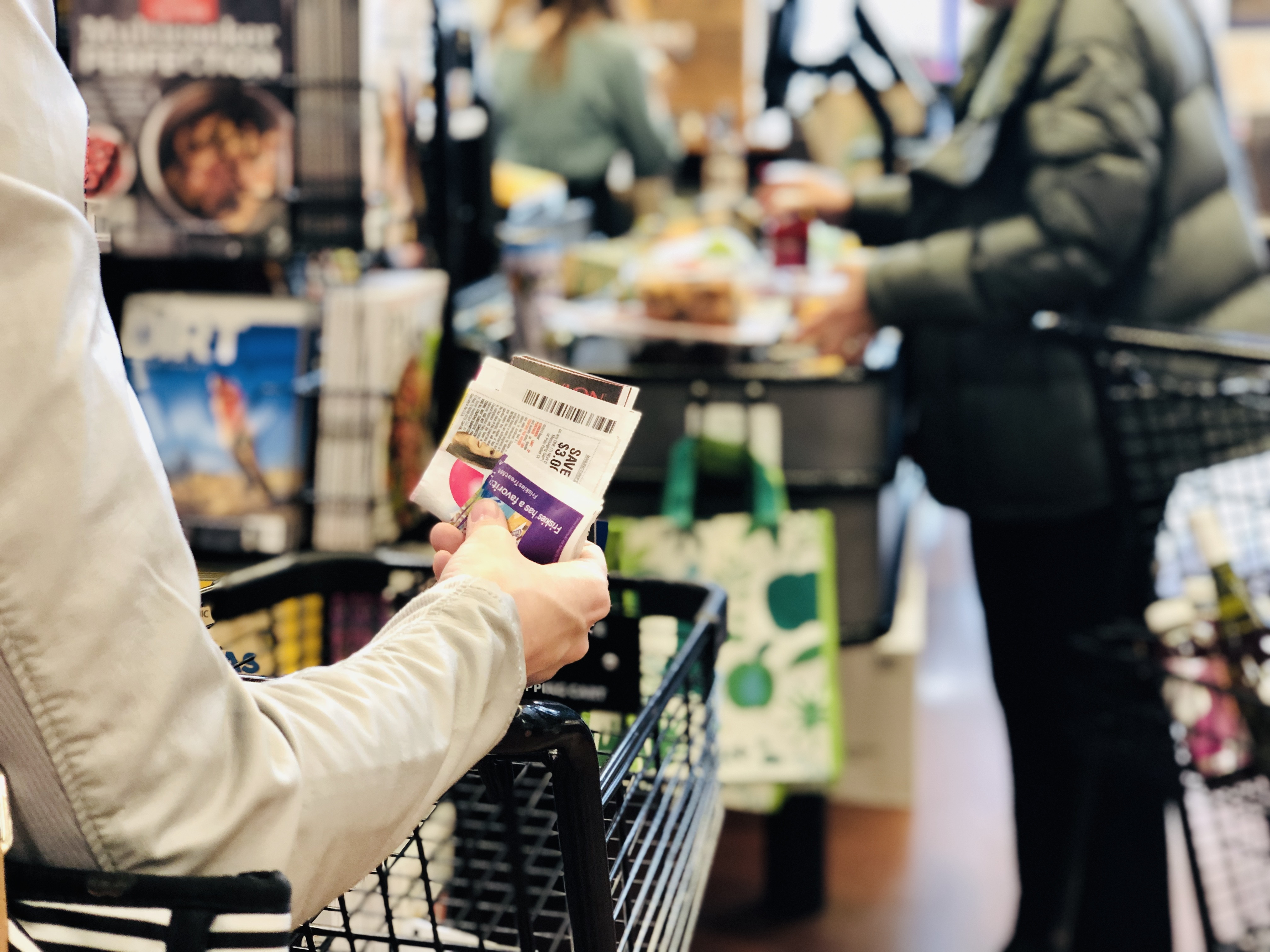 19. Bring in a reusable bag and get a 10 cent credit.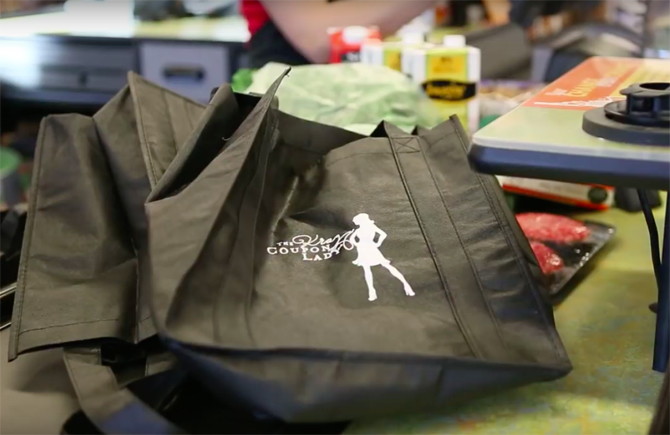 20. Follow your local Whole Foods on social media for sweet giveaways and unadvertised deals.