Moving can be crazy expensive so it's nice to have all the free moving boxes you can possibly find. (Including U-Haul moving boxes!)
Use this list and challenge yourself to not pay a single penny for boxes.
It's very important that you call local stores to be certain they'll set free boxes aside for you. In our experience, it's no trouble getting boxes from all of these locations. Good luck with your move!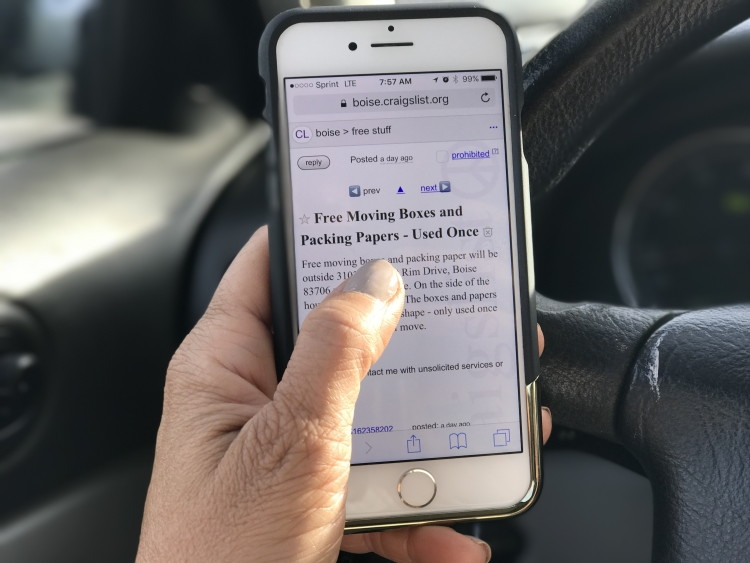 No matter what city you live in, Craigslist has you covered.
Go to the "Free" section and type in boxes. A ton of free moving boxes will come up.
Or you can use the "Wanted" section to post that you are looking for free boxes — many people search here first before posting in another section.
You'll have the best luck finding moving boxes for free near the end of the weekend or the beginning of the week.
2. Liquor stores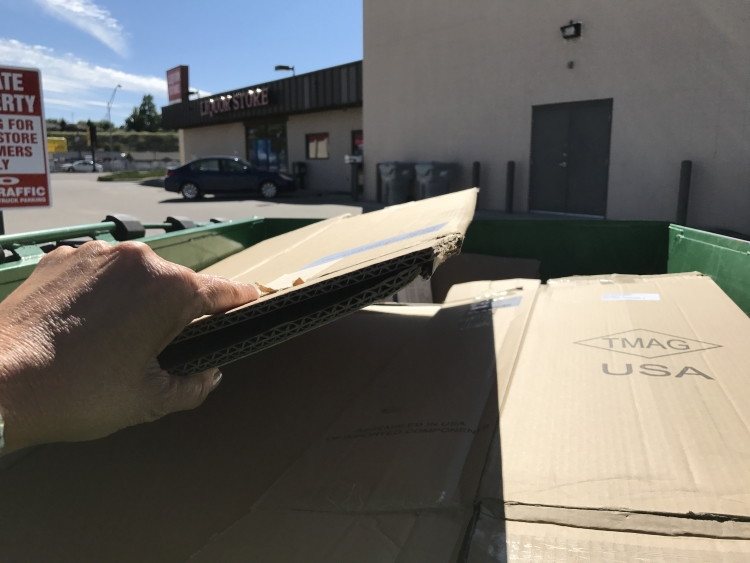 These boxes tend to be very durable and sturdy since they are used for alcohol shipments.
Each liquor store may vary, but when I called, they were just getting shipments in and had a ton of free boxes to set aside for me.
They needed time to unload and break down all the boxes, but said by 1 p.m. I would be able to go to the store and get however many I needed!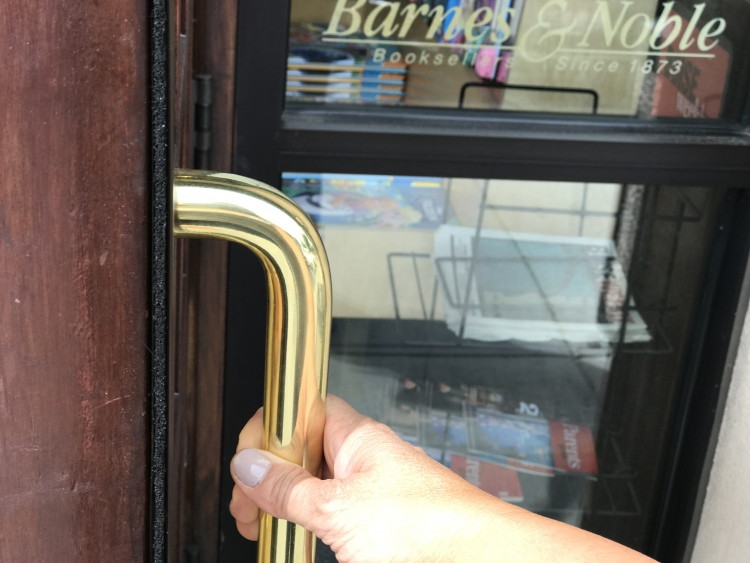 Barnes and Noble is a great place to get free moving boxes.
Since books tend to be heavy, they need strong boxes for transport. Score. Go into the store on Tuesdays and ask for a few boxes — this is when they receive new shipments.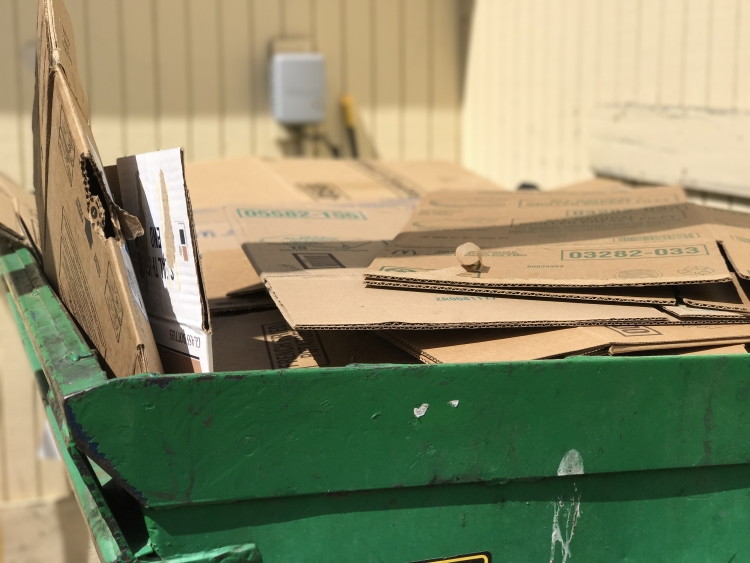 You can score fry boxes for free from local locations. When the fries arrive they are frozen, so no need to worry about a nasty, greasy smell.
When I called around noon, they'd already broken down the boxes for the day and threw them in the trash. Call early in the morning and have them set some boxes aside for you if you want to avoid dumpster diving.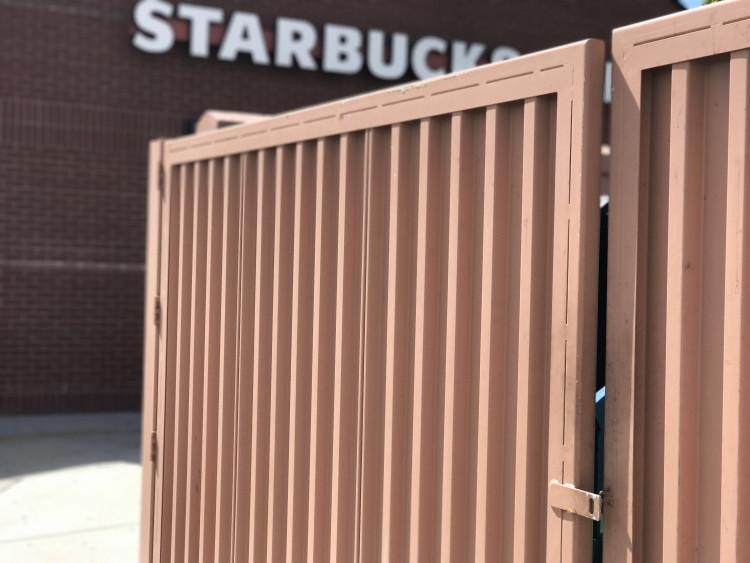 A Starbucks store receives 1-2 shipments a week and boxes vary in size.
Go to your local Starbucks on Friday when they receive their largest shipments and you may walk away with free moving boxes galore (and I won't judge you for getting a caramel macchiato while you're there).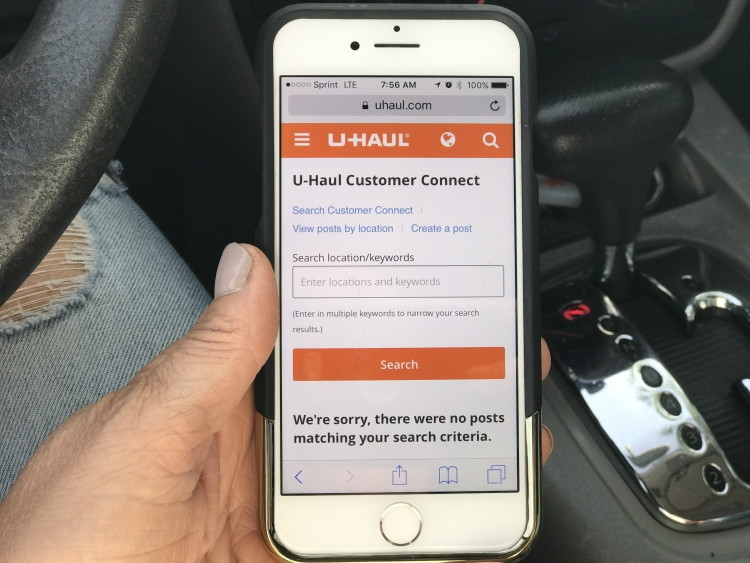 Customers often drop off their used U-Haul moving boxes at local stores for other customers to pick up for free.
If this is a bust, try U-Haul Customer Connect — it's a new service that lets you search for free U-Haul moving boxes in your area by entering your zip code or city.
Not that there's an official poll, but most of us would agree that U-Haul moving boxes are superior to the rest.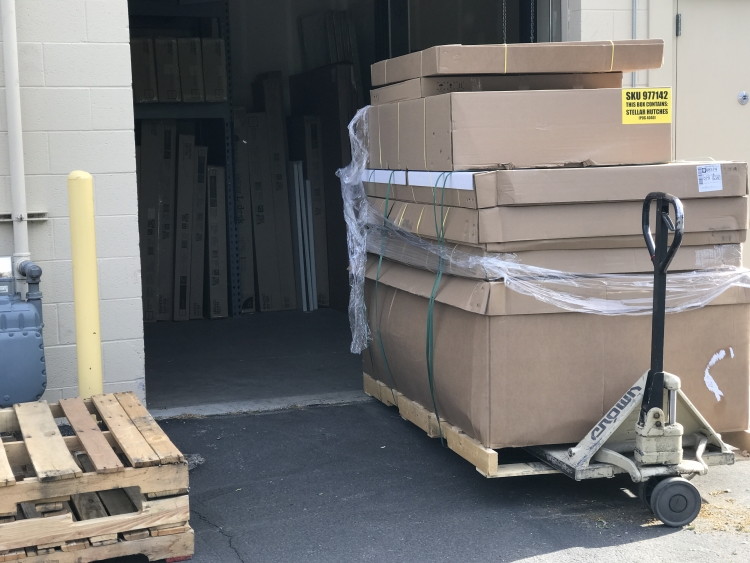 Tuesday from noon-3 p.m. is the best day and time to score free boxes at Office Depot.
Since Tuesday is the store's first freight day of the week, they'll have an obscene amount of boxes to break down.
Ask about printer paper boxes because those come with lids.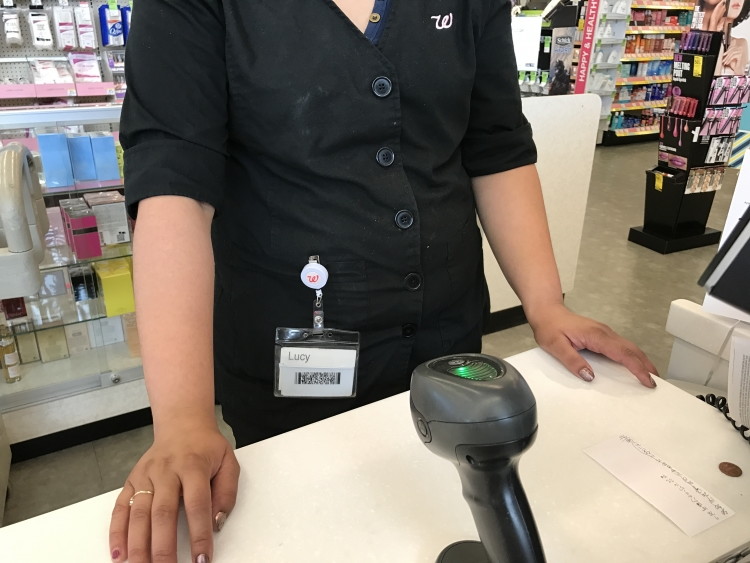 Walgreens receives big shipments on Tuesdays, so call ahead and ask them to save some free boxes for you.
Or go in-store around noon and ask customer service.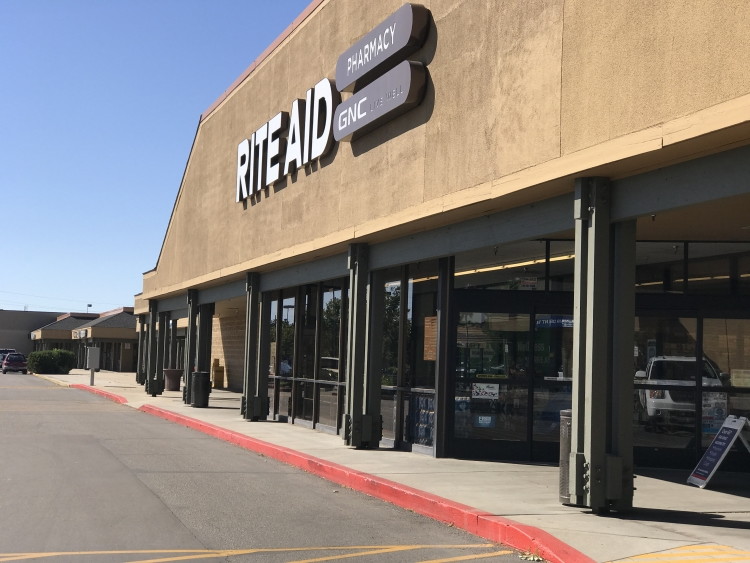 Go into Rite-Aid early Saturday morning to get free moving boxes because they receive shipments on Friday nights.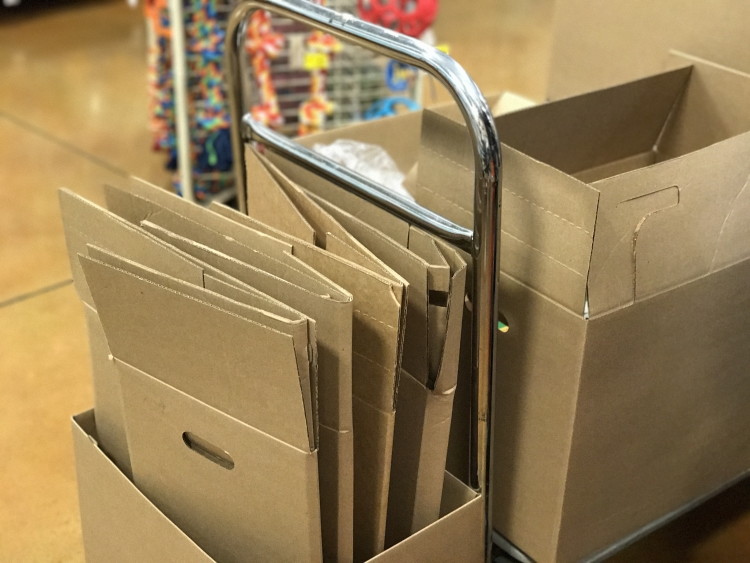 Next time you go into PetSmart to get your pup some chow, ask an employee or manager if they have any free moving boxes you can take off their hands.
Tuesdays and Thursdays are when they have the most boxes available. Try to make it in before 10 a.m. or you might strike out.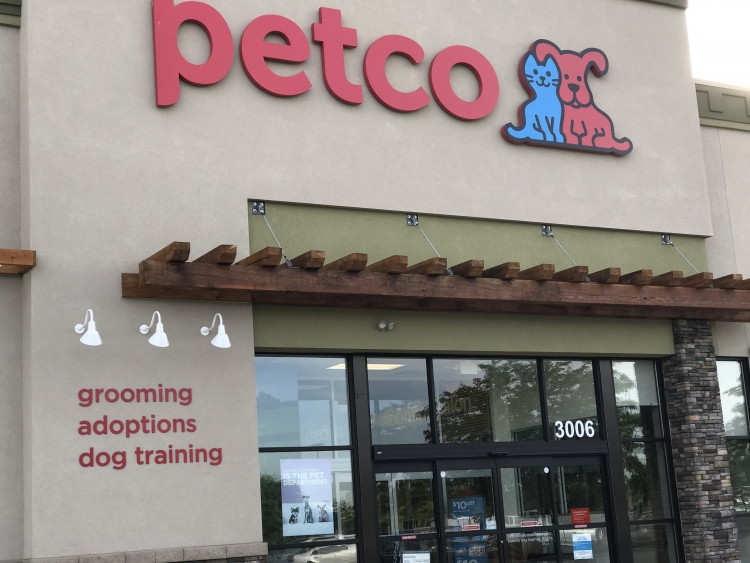 If you're more of a Petco dog mom (or dad!) the best time to grab free boxes is Monday morning around 9 a.m.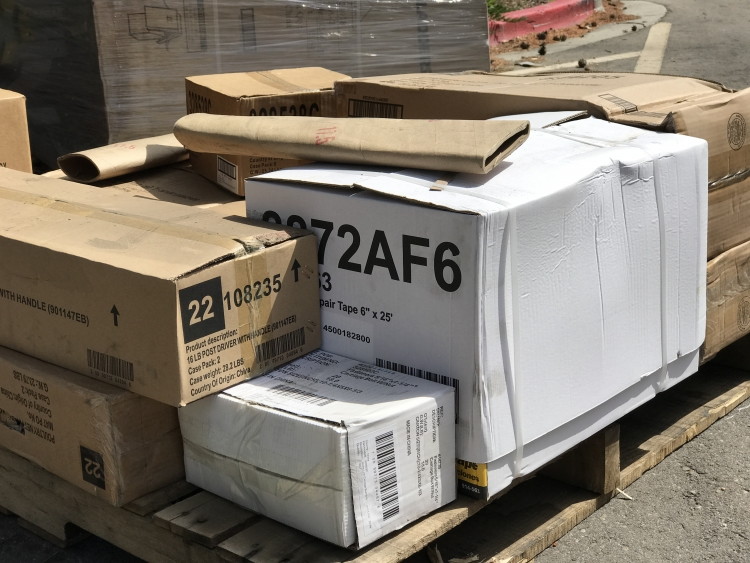 Night owl? If you can stay up until 10 p.m., go get some Walmart moving boxes!
Walmart unloads new shipments late at night, leaving Walmart boxes up for grabs for anyone willing to arrive late.
Best part? Walmart moving boxes are available every day of the week.
13. Dollar Tree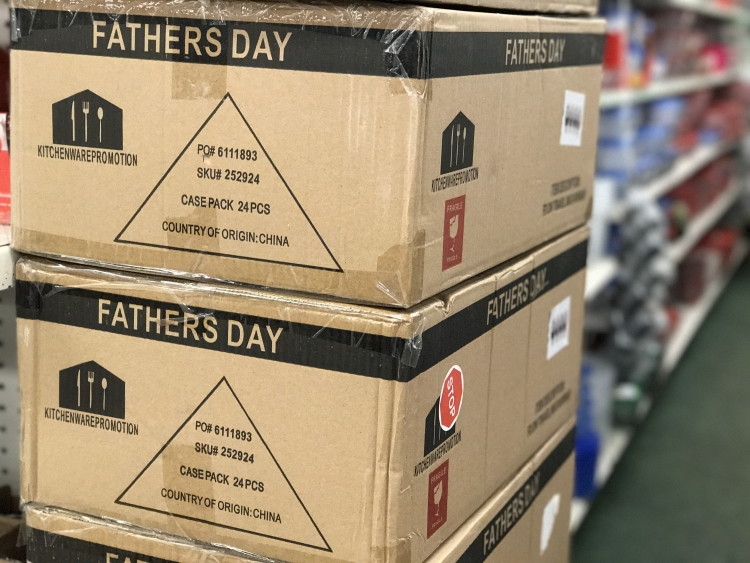 Dollar Tree receives deliveries on Tuesdays and Wednesdays, which means a ton of free boxes!
They will gladly set some aside for you to pick up, and there's a variety of sizes to choose from.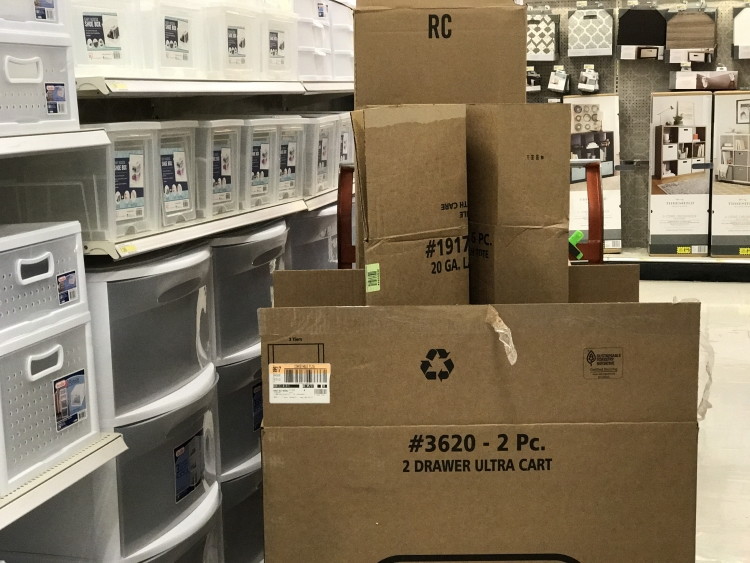 Monday, Tuesday and Wednesday are when Target gets the most shipments.
A Target employee said that if you call before noon on those days, they'll set aside free boxes for you.
15. Kroger (aka Fred Meyer, King Soopers, Fry's, etc.)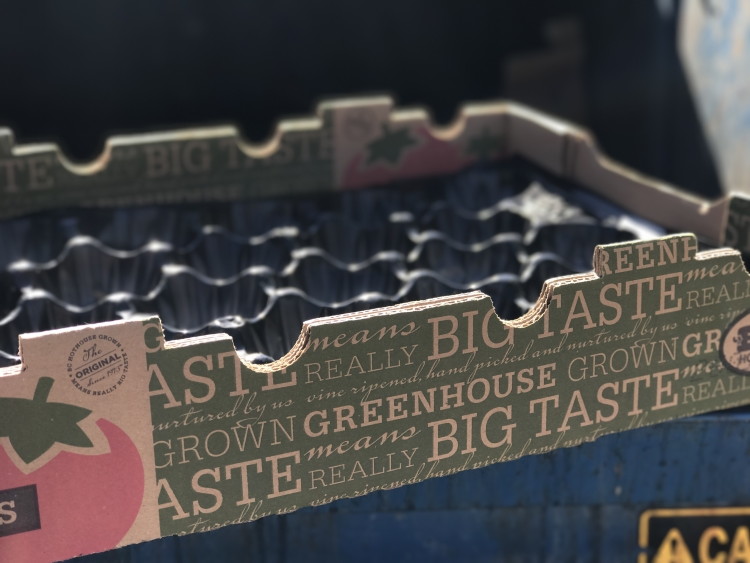 When it comes to grocery store boxes, produce boxes are king because they tend to have lids.
And while Kroger stores don't save any boxes, at around 5 p.m. you can walk up to the produce department and ask for free boxes they've emptied, and they'll gladly give you what they have!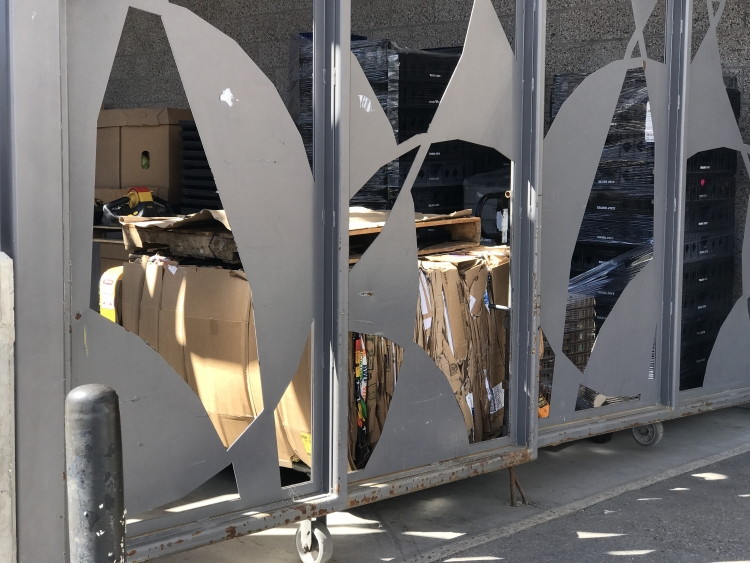 Get Trader Joe's boxes either first thing in the morning or in the evening around 8 p.m.
They have all sorts of different sizes to choose from.
If you can get to Safeway early in the morning, ask any produce clerk wearing a green apron for free moving boxes.
They usually arrive between 4-5 a.m., but you'll have the best shot if you come in around 8 a.m. after they've unloaded boxes and have some to give away.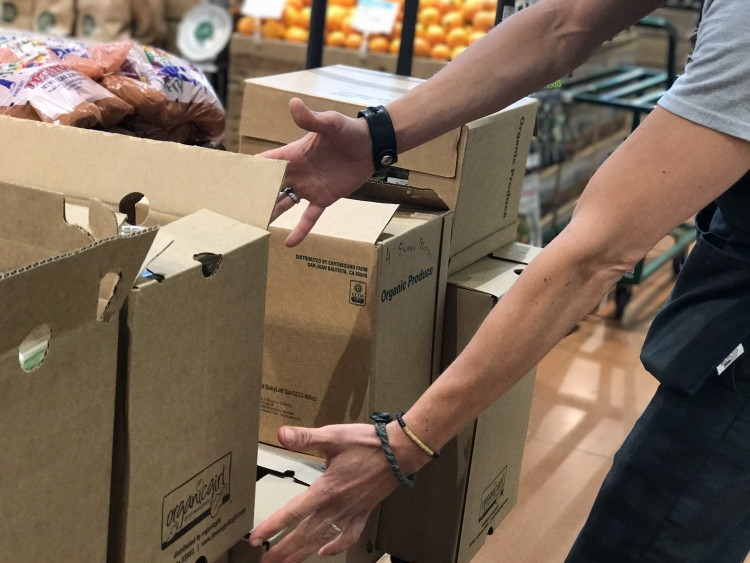 Get to Whole Foods early in the morning before they compact their boxes for the best chance of getting free moving boxes.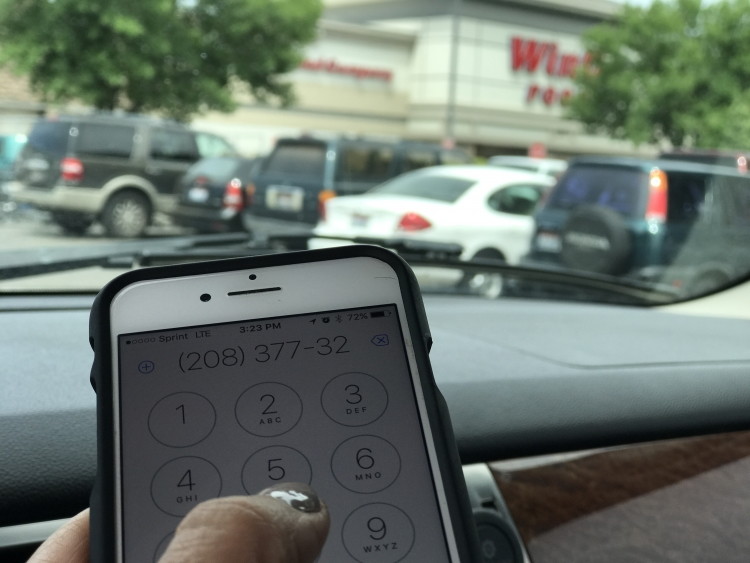 WinCo will set boxes aside for you if you call and speak with a produce manager.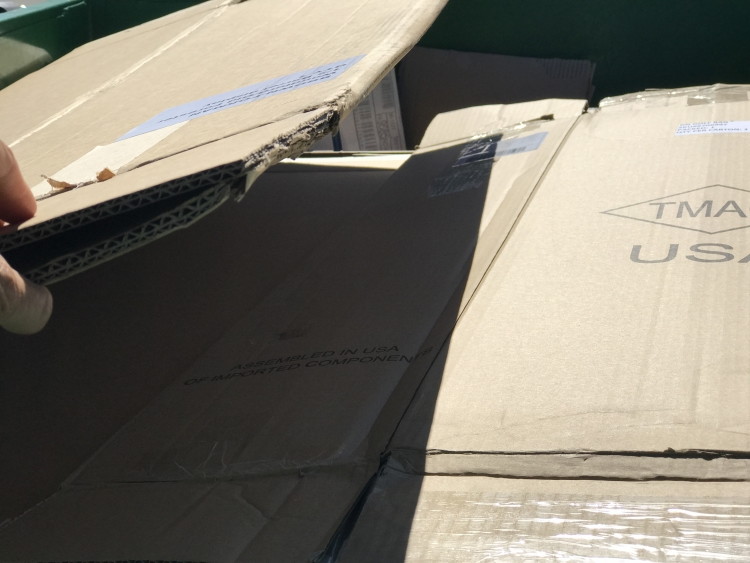 Most of the time Albertsons recycles their boxes and gets credit for them, but when I called, they said they would be able to put some aside for me to pick up.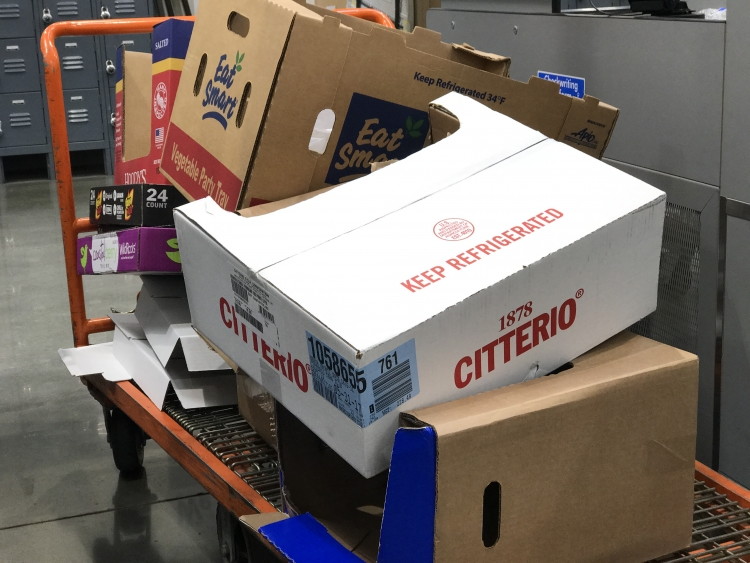 Even though Costco reuses most of their cardboard boxes, if you call they will set aside however many you need. Plus they have a variety of sizes — the downside is most of their free boxes have open tops.
22. Recycling center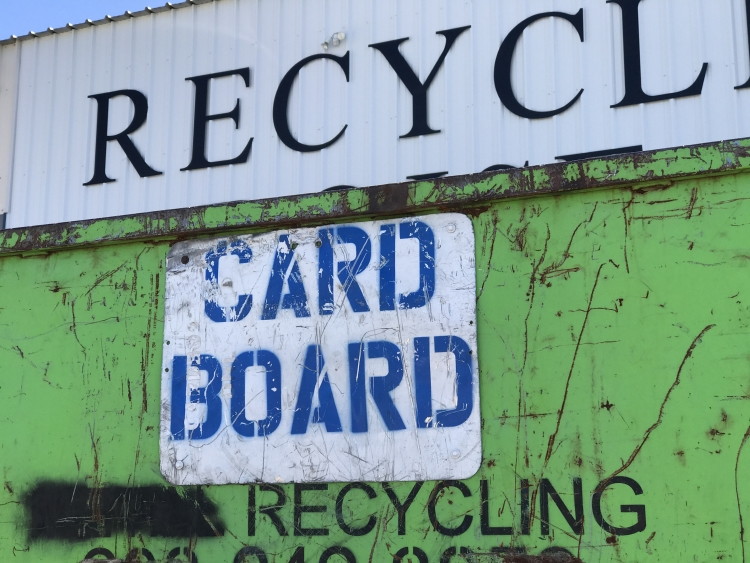 Most recycling centers have a designated area where people drop off lightly-used boxes for others to reuse.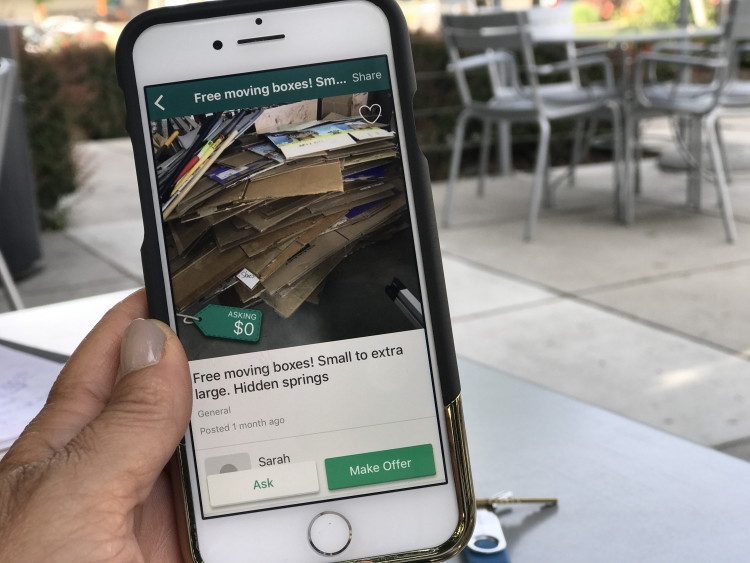 OfferUp gives you access to people in your area who are giving away free moving boxes.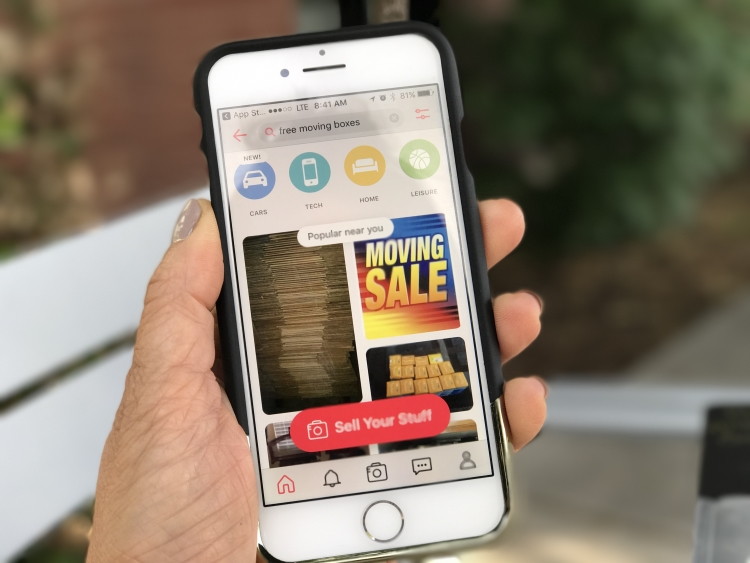 Like OfferUp, LetGo allows you to search for free box listings in your area.
Search "moving boxes near me," contact the seller and plan a time to meet. Simple.
25. Facebook community groups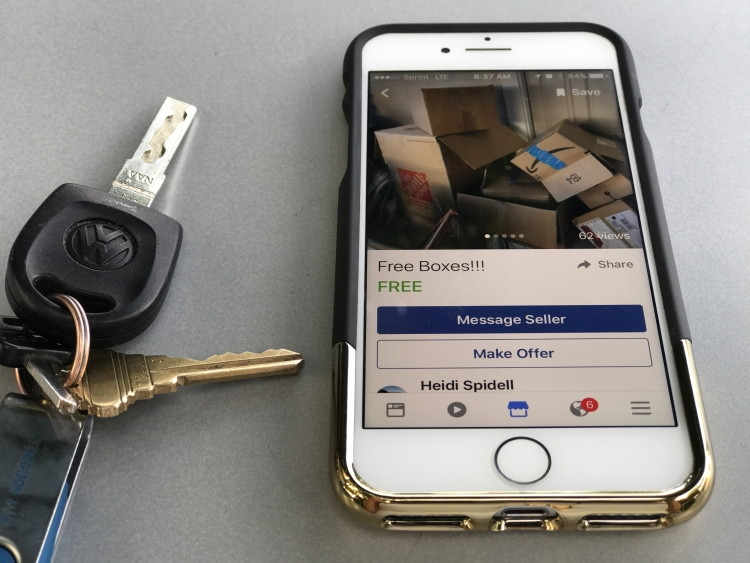 Reach out to community groups on Facebook, and you'll be surprised how easily you can score free boxes.
26. Near (or in) dumpsters in apartment complexes.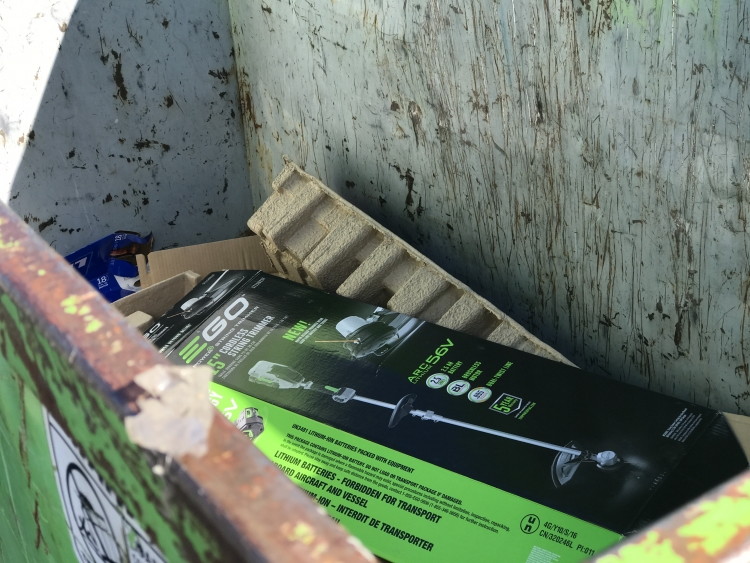 If you don't mind reaching into a garbage bin, you can normally find a ton of boxes in apartment complexes.
People are always moving in and out, so your chances are good. Some set boxes on the side of the dumpster for others to use as well.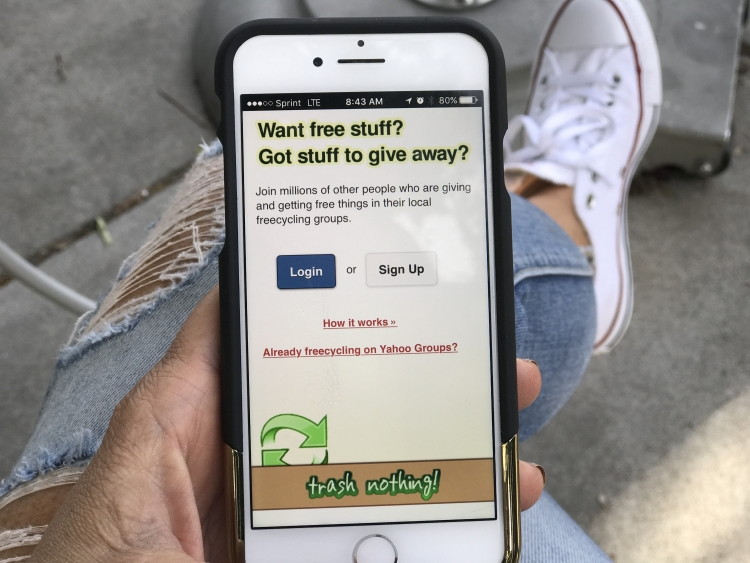 Join your local online Freecycle group, and post that you are looking for "free moving boxes near me." If any are available, you'll get a response.
RELATED LINKS
17 Walmart Couponing Hacks You Need to Know
17 Easy Ways to Shop Smarter at Target
You Shouldn't Have a Costco Membership Unless…
12 Home Depot Discounts That Will Save You Hundreds on Your Home Remodel
21 Ways to Save on a Kitchen Remodel That Contractors Don't Want You to Know
19 Ways to Organize Your Garage on a Budget