If Joanna Gaines is your soul sister, you're remodeling something in your house, or you just love to repaint your kitchen once a year, you need to know how to save at Lowe's.
Basically, this is permission to tackle that project you've been dreaming about for months without breaking your budget.
So go on and make Joanna proud!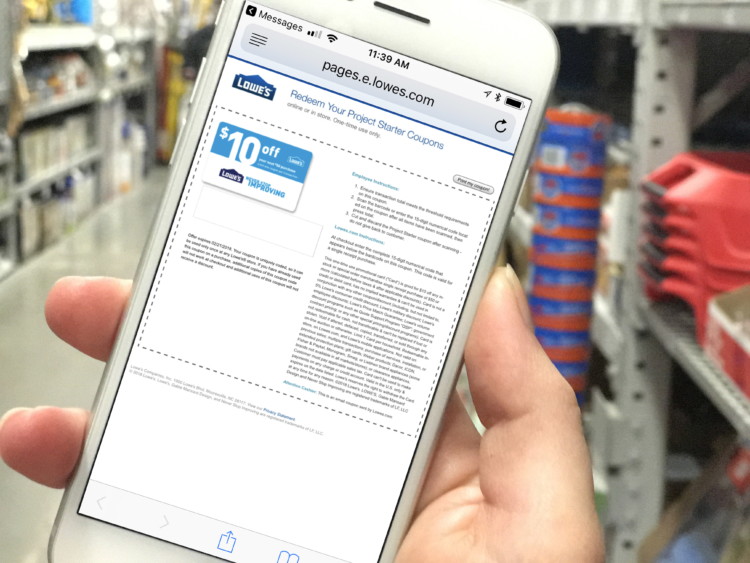 You'll have about two weeks to use the coupon before it expires.
2. Return dead plants, shrubs and perennials for up to one year.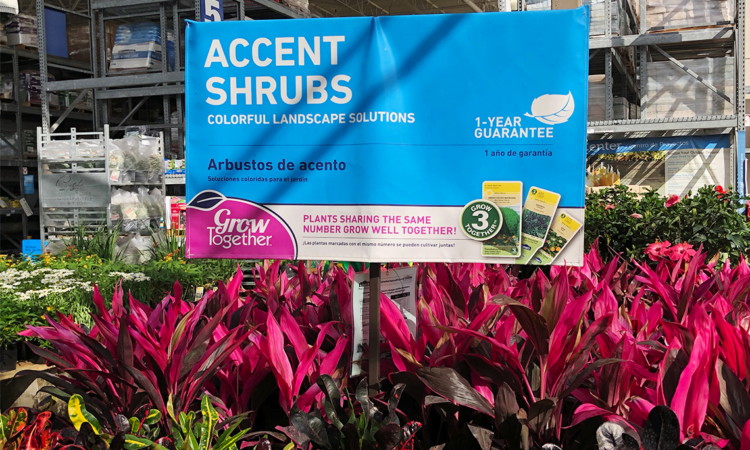 Read: If you're not a green thumb and you tend to kill pretty things, just bring it back (along with your receipt or barcode sticker for proof of purchase). You'll get store credit you can use to buy a new one.
Note that you can also return distressed plants for up to one year (assuming they're not final sale), but you'll still need your receipt, and you'll only get back what you paid for it, so it may be difficult to buy a $30 brand new plant with the $7.50 you paid for one on sale.
3. Get wood scraps from Lowe's lumber department and save up to 80% on your next Pinterest project.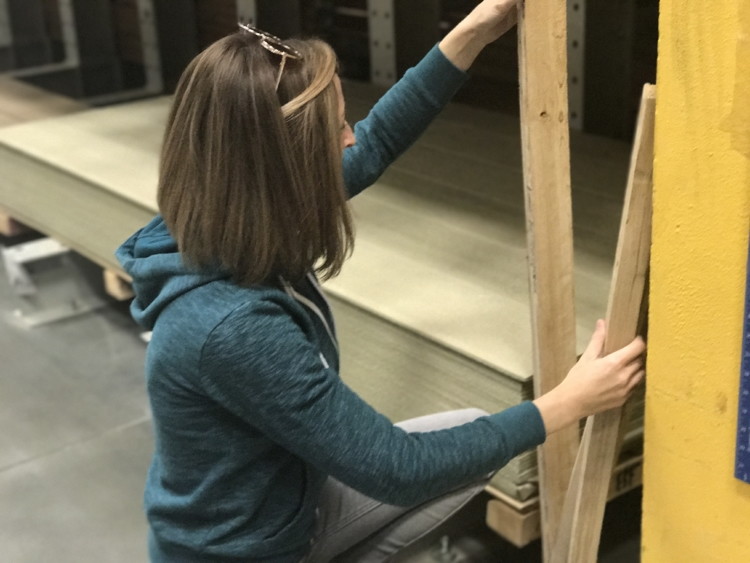 At my Lowe's, the scraps are located behind the lumber-cutting machine, and my store either has scraps or they don't. When they do have scraps, I can get three-foot 2x2s for a couple bucks. I recommend bribing making friends with your lumber department to see if you can haggle the lowest price possible.
4. Use manufacturer coupons at Lowe's.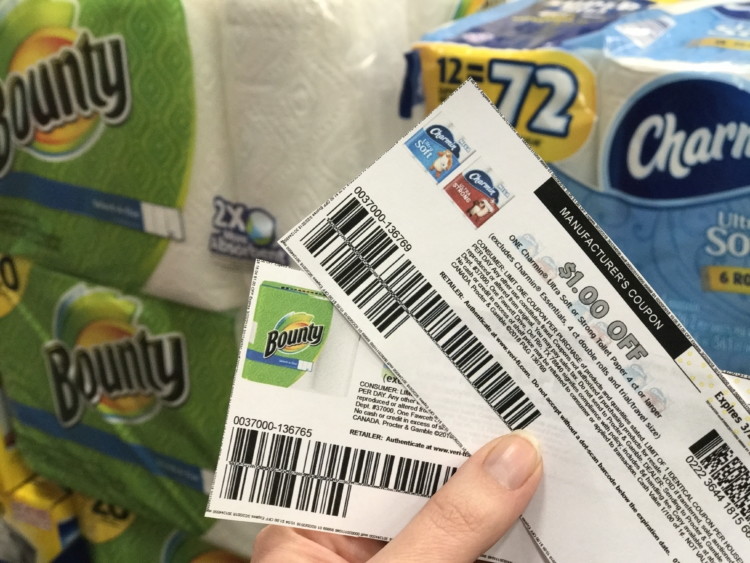 I'm not saying you'll get stock-up prices on Tide at Lowe's when you use your coupons there, but in a pinch, you'll get a discount. Same goes for Clorox, Bounty or any other brands Lowe's carries that also issue manufacturer coupons.
Sad news though — Lowe's doesn't accept competitor coupons, and neither does Home Depot.
Find manufacturer coupons for top brands Lowe's sells:
Tide coupons
Clorox coupons
Bounty coupons
Charmin coupons
Lysol coupons
5. Check clearance inventory at other Lowe's stores using BrickSeek.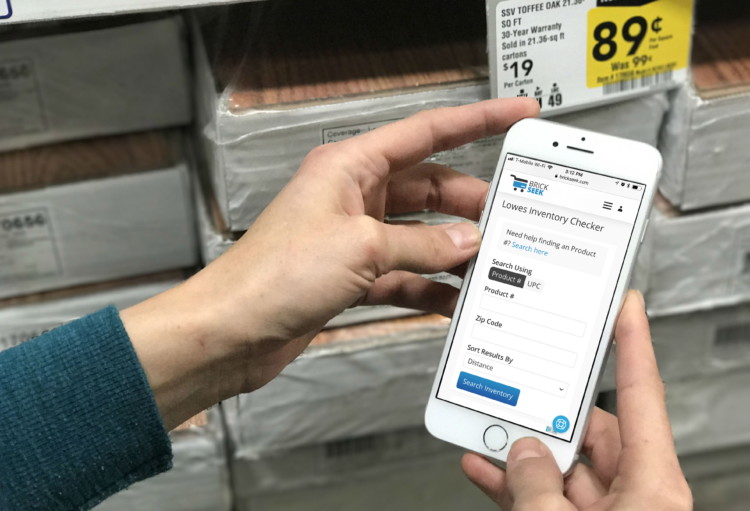 This is a must-do if you're trying to scrounge up all the clearance laminate flooring of a certain color in your city.
You know those end-caps that sometimes have one box of subway tiles? Or a carton of flooring? Use BrickSeek to hunt for more. Enter the product UPC or code and BrickSeek will tell you which Lowe's has inventory and how much. Save yourself a trip to a Lowe's that has zero, or be the first to a Lowe's that has the most.
6. Ask for a competitor's price (or a Lowes.com price) in-store.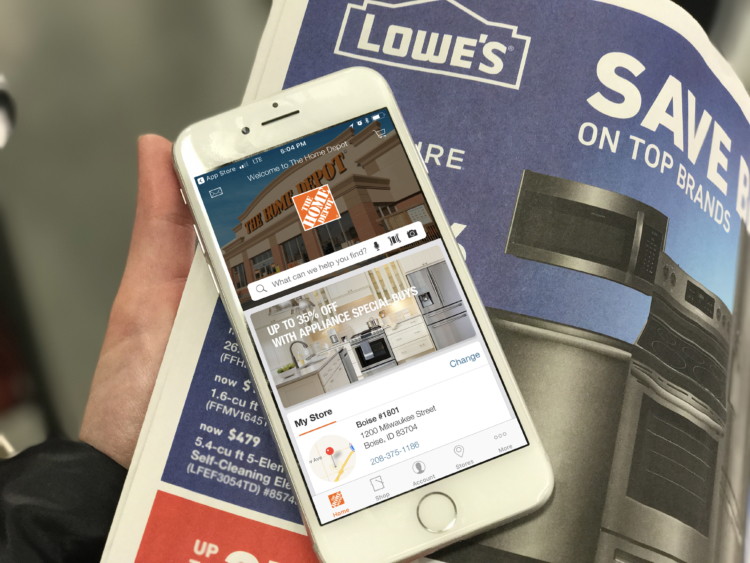 Lowe's will match competitors on identical items only. They'll also price match Lowes.com if you find a better price online but want to pick it up same-day. They won't match clearance items or installation quotes.
TIP: Lowe's won't beat competitors by 10% anymore. As of early 2017, this perk ended. Home Depot still offers to beat competitors by an additional 10%. But I've found that Home Depot and Lowe's carry different brands for the most part, making price-matching difficult. RIP 110% price matching.
7. Don't try to combine a price match with a coupon or your 10% off military discount.
Choose whichever will give you the best deal, and go with it. Good news is you can use your coupons and discounts on other items you're buying. Just not the item you're price-matching.
So, you can price match the tool that Ace Hardware is selling for cheaper, and then use your military discount or coupons on the paint, brushes and hanging plants you're also buying.
Military discounts are available for all active-duty and retired veterans. Every day, no exceptions!
8. Save up to 80% when you buy paint from the mistint shelf.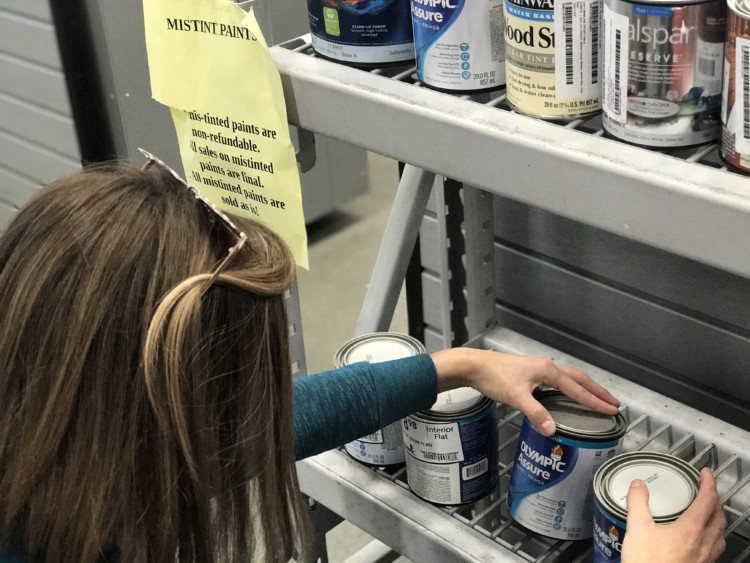 Granted, you won't be able to paint the whole inside of your house using paint from the mistint shelf, but you could finish a project or two using a $30 gallon of paint marked down to $9. Or a $12 quart for $2.50.
9. Use the online Rebate Center to save up to $500 on large appliances.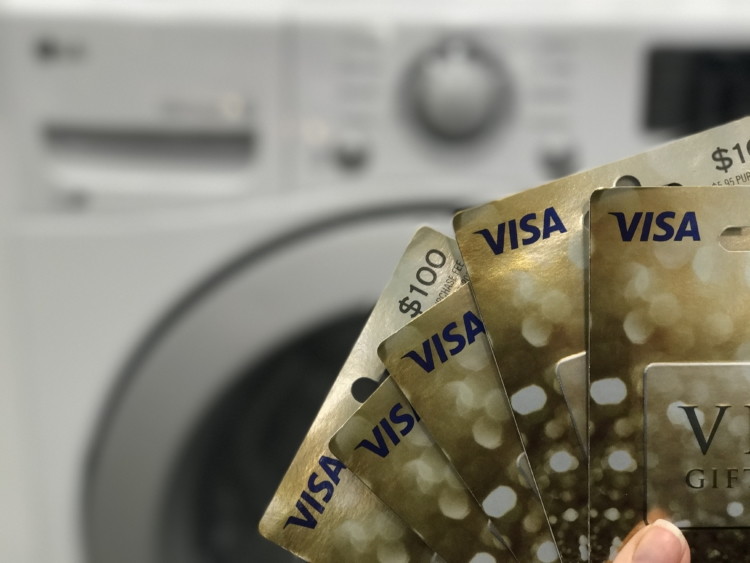 You can save hundreds of dollars when you buy items that qualify for a rebate. These are brand-new, large-ticket items that come with a $500-off rebate. Your rebate comes in the form of a prepaid Visa card, and deals look like "Get $500 when you buy two LG laundry (or kitchen) appliances."
If you're making a big purchase, check the Rebate Center online to see if you can get a deal.
10. Look for yellow "Contractor Pack" pricing to get bulk discounts even if you're not a contractor.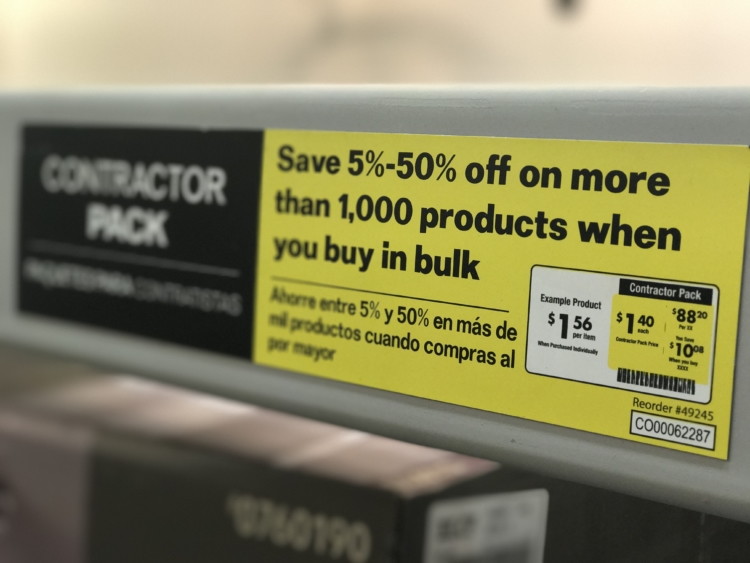 These tags note how much you'll save when you buy in bulk. Like "Save $8.91 when you buy three."
11. Sign up for a Lowe's credit card to get 5% savings if you're planning an expensive project.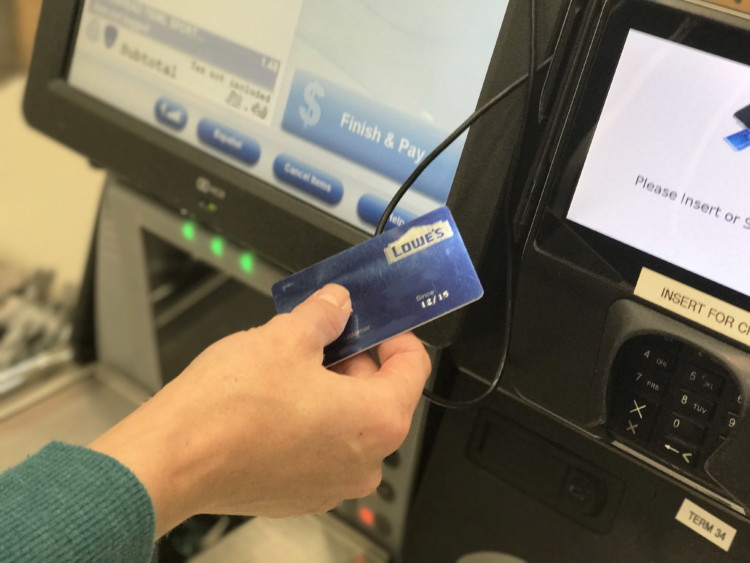 Five percent savings is pretty good as far as credit cards go. I signed up for the credit card when we bought a 1950's fixer upper and I knew we had tons of remodeling in our future.
If you know you're going to be making multiple purchases over $100 in a year (or a couple years), you're an ideal candidate for the Lowe's card. Otherwise, I'd pass.
12. Buy 10% off coupons on eBay and use them on purchases over $100.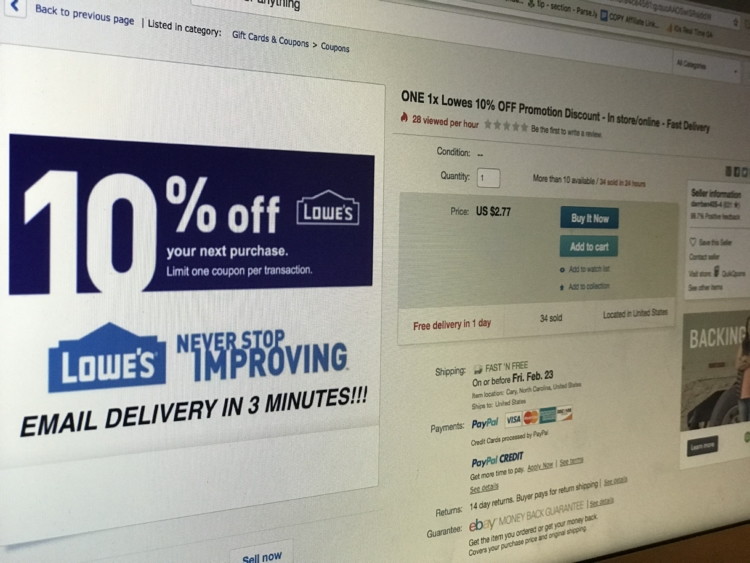 Coupons on eBay can be legit, but there's risk of buying fraudulent coupons that's quite real. You can minimize risk by avoiding coupons with a scannable "one-time-use" barcode on them since it's possible the coupon has already been used.
The trick here is to be sure this makes financial sense. Using eBay coupons for Lowe's is a good strategy as long as you're still saving more than you're spending on the coupon. So if you spend $2-$3 on a coupon, be sure your savings are worth it to you — I'd say don't use them on purchases for less than $100.
13. Red tags that say "Special Value!" are items featured in the weekly sale ad.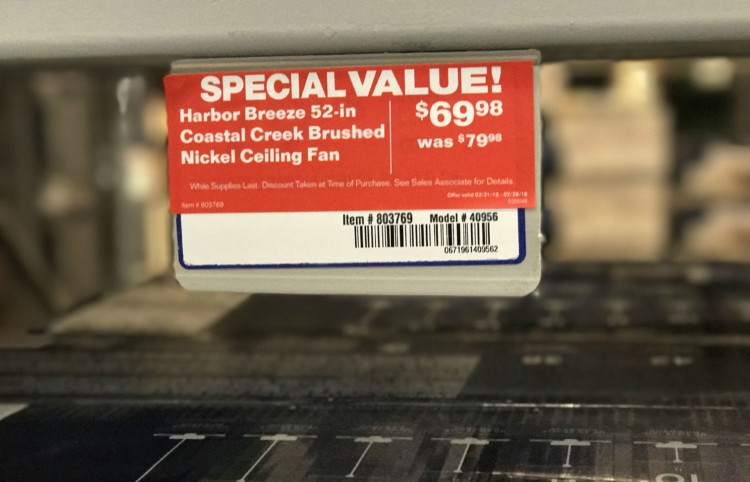 Don't assume just because something has a red tag, it's a killer deal. Always do the math on these items, because while sometimes the savings margin is good, other times, it's negligible. For example, if you do the math and realize a "Special Value!" item offers a savings of 40%, jump on it — that's a great savings margin. But if something is only 10% off, I'd be less excited although I might buy if it's something I need anyway.
Also note these don't always have red tags. If you're in the large appliances department, you'll see "Special Value!" prices printed out on regular copy paper. Or you'll see big red signs with a promo like "$50 Lowe's gift card with a purchase…"
Because these are items featured in Lowe's weekly sale ad, the savings will be gone when the week is over.
14. Yellow tags that say "Clearance" indicate permanent markdowns.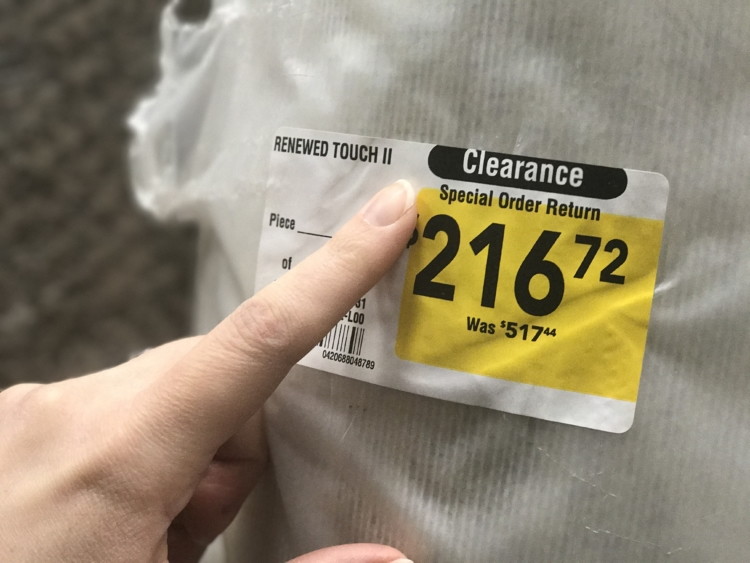 When you see "Clearance" on a yellow price tag, it's a great time to buy. This is a permanent markdown.
15. Yellow price tags that say "New Lower Price" are 60-day temporary markdowns.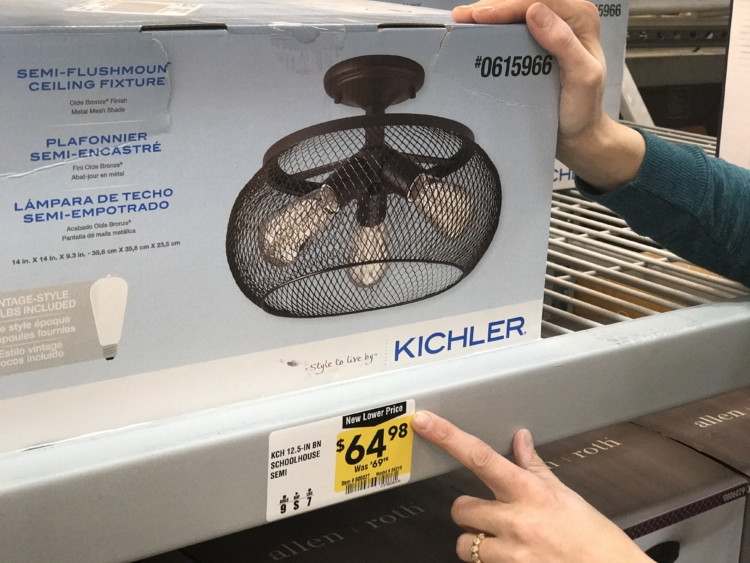 Lowe's doesn't have traditional "sales," but they have two kinds of yellow price tags that indicate sale-type pricing. The first is the "New Lower Price" tag. These are items that previously had white "Everyday Low Price" tags but for a period of 60 days are marked down slightly. At the end of the 60 days, corporate decides if they want to keep the item at the lower price based on market pricing overall for each item.
If they decide to keep it, associates change the price tag to white indicating "Everyday Low Price" (or full price). The once marked-down price becomes the new full price.
If corporate decides to return it to its original, higher price, it still gets a white tag, but with the price it was before it went on sale for 60 days.
Markdowns on these items aren't very exciting. You'll get maybe 7% savings — maybe. Five percent is more likely.
16. White "Everyday Low Price" tags are full-price items.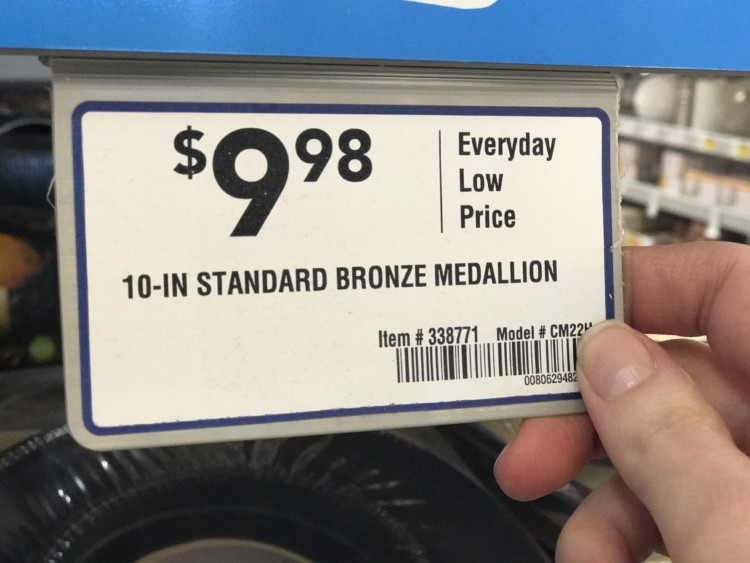 These are the tags you see most often around the store.
17. Look for clearance shelves with "rescue" or distressed plants and save up to 80%.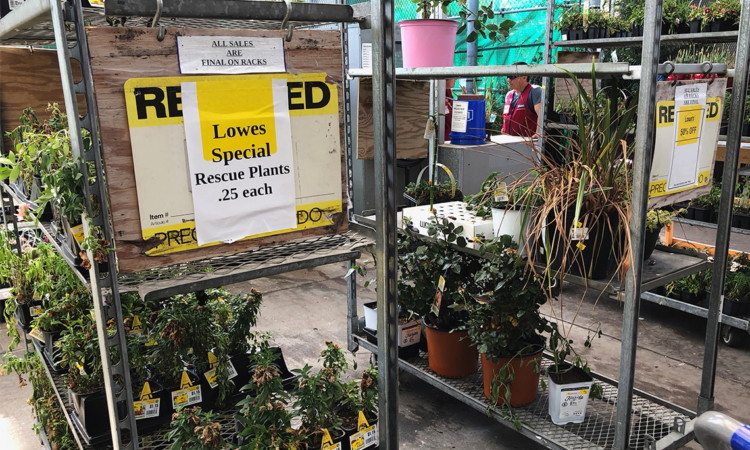 These plants (ornamental grasses, bushes, annuals) are all final sale and require a lot of TLC in order to get them to thrive. But the savings are so good, it's worth a try.
18. Buy large appliances when they're 40% off during Black Friday.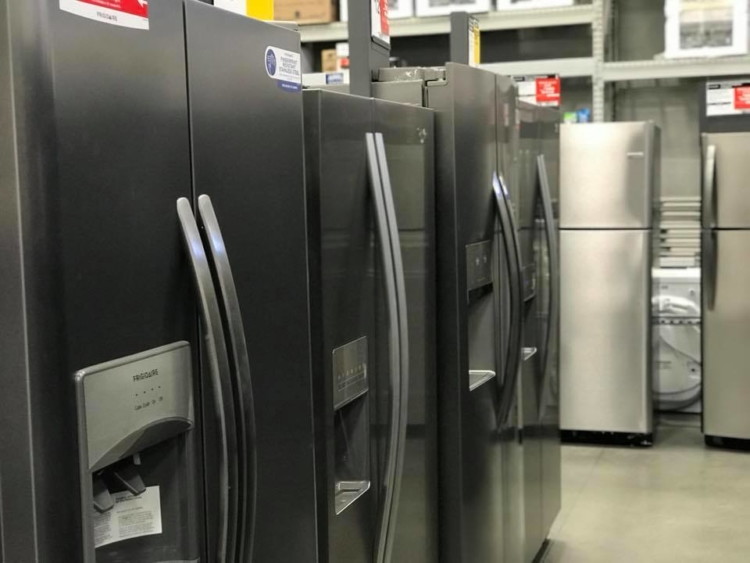 Large appliances, like refrigerators or washers and dryers, hit 30% off in August, but hold out until Black Friday when they reach 40% off.
19. Or look for returned or slightly damaged large appliances to save up to 55%.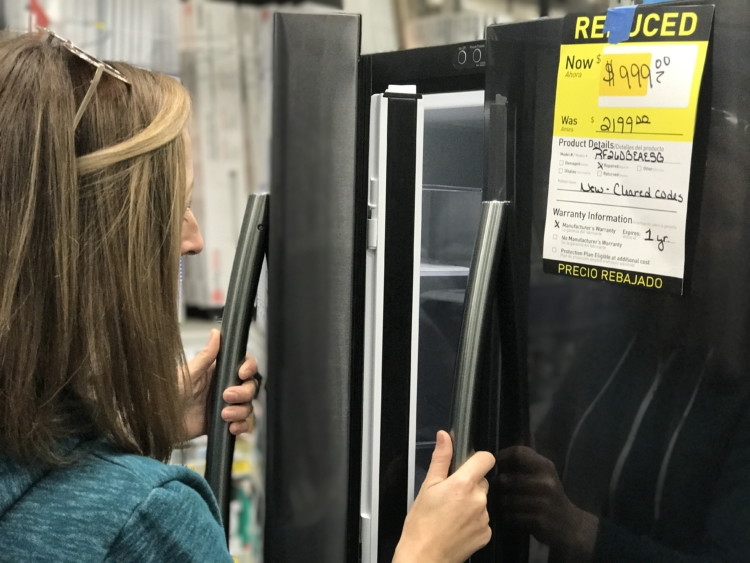 There are usually tons of refrigerators, dishwashers, ovens and washer/dryers with minimal issues (like dents) marked WAY down. But the returned items are also up to 55% off with no visible damage.
20. Ask for a 10% discount on floor-model appliances, lawn mowers or patio furniture.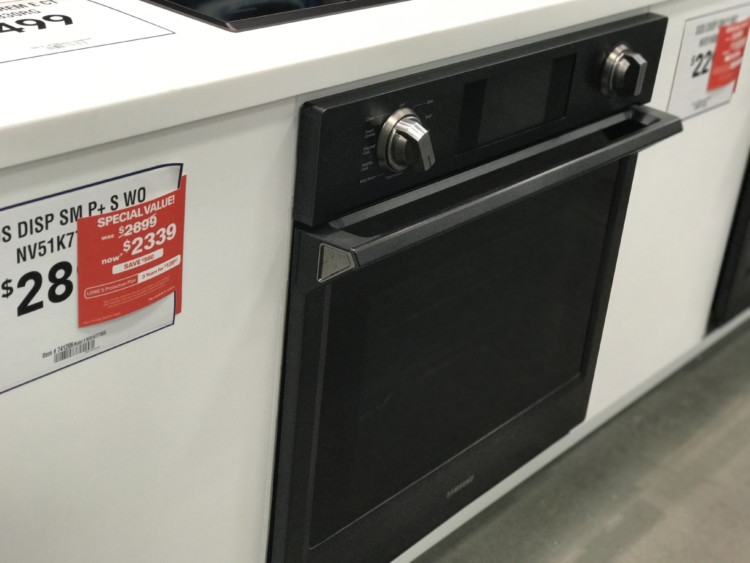 Your mileage may vary with this one, depending on your store and your store manager's mood. But if all other avenues for saving on that new fridge or ride-on lawnmower end up being a bust, it never hurts to ask. Point out any imperfections and ask politely.
21. Take advantage of free delivery on large appliances if you live within 75 miles of a Lowe's.
Refrigerators, dishwashers, ovens, and washer/dryers qualify for free delivery. Lowe's will also relocate your old appliance to somewhere else in your house for free. But installation and setup of the new appliance costs extra. Lowe's won't haul away your old appliance or recycle it.
22. Get the best prices on plants, fertilizer and outdoor equipment during the Spring Black Friday Sale in April.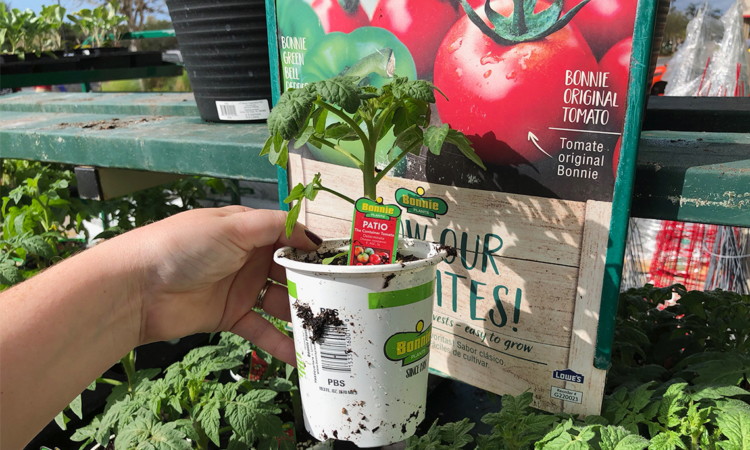 You'll get about a dollar off tomato plants and certain perennials. You'll also find 20% off garden equipment like wheelbarrows and 40% savings on mulch and fertilizer.
23. Wait to buy outdoor furniture and decor when it hits 75% off in September.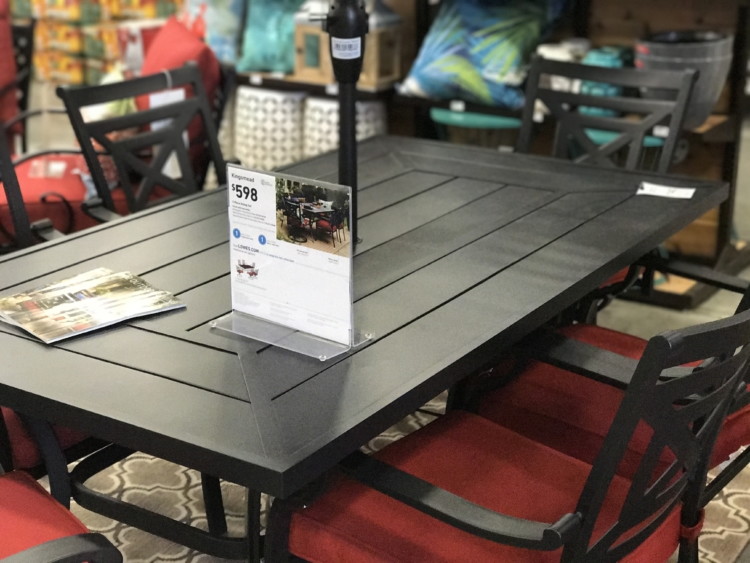 Patio furniture is marked 50% off in July, but if you can wait until September, you'll get another 25% off as a reward for your patience. The absolute last summer clearance sale is in September, and all outdoor furniture and decor is marked down to 75% off.
24. Buy power tools at 50% off during the Father's Day Event in June.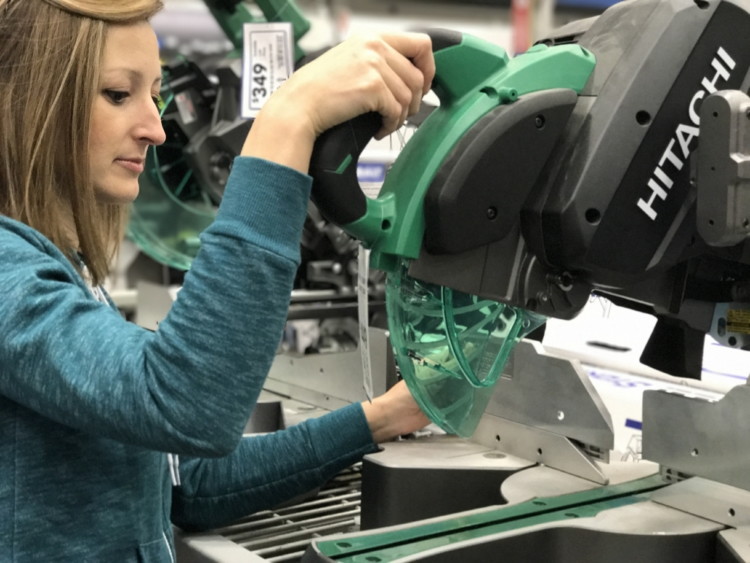 Even if you're not buying for Dad, you should plan to buy power tools like saws, drills and compressors at the beginning of June. The other time of year to get great power tool deals is during the Black Friday Five (the week leading up to Black Friday) when you can get them up to 50% off.
25. Shop for Christmas items on December 26th to save up to 50%.
Holiday decor gets marked down to 30% off mid-December, but if selection is good and you can wait, hold out until the day after Christmas when most holiday items reach 50% off.
26. Check RetailMeNot for coupons and discounts on specific items.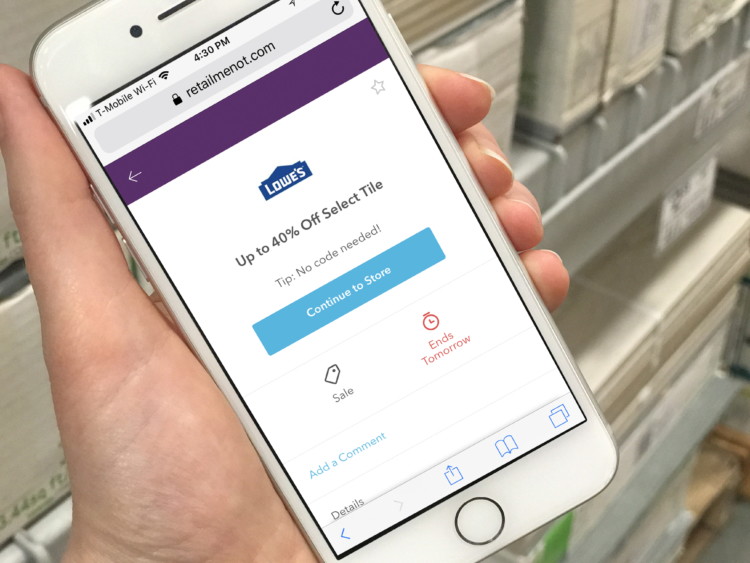 Most of these discounts are item-specific like 40% off a tile purchase, or 50% off vanities, but there are so many products listed, you should be able to find something useful.
27. Always use discounted gift cards from Gift Card Granny to save an extra 5-8%.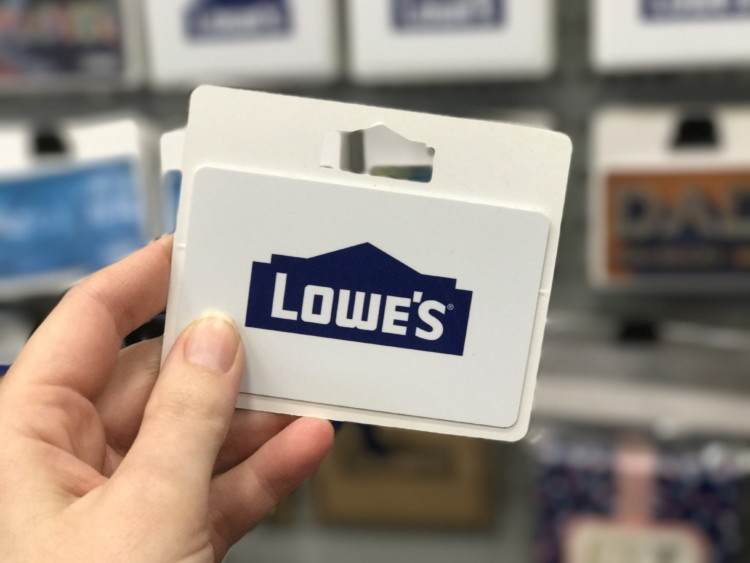 You can use discounted gift cards with your coupons, military discount or price match!
28. Buy Build and Grow kits to do at home if you miss the Build and Grow program.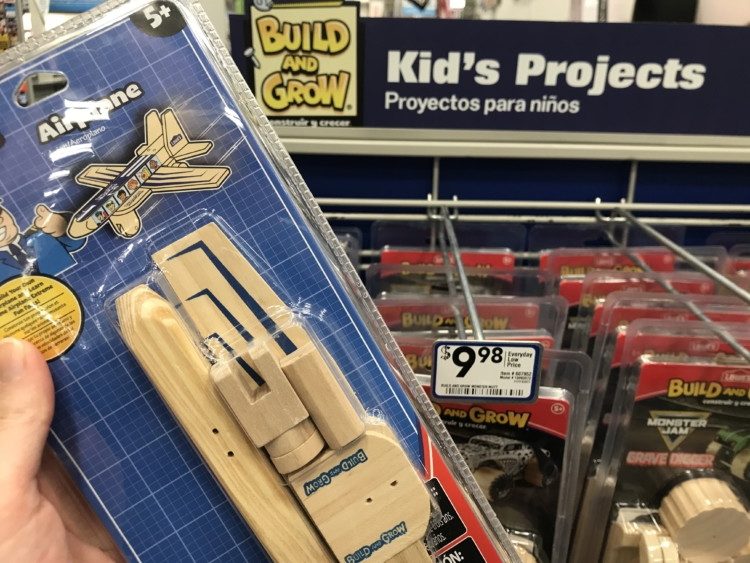 Lowe's ended their free Build and Grow kids' workshop program at the end of 2017.
In its place, Lowe's is marketing DIY crafts for kids. You can buy these at the cash wrap in-store for $7.98-$9.98 — they're wooden projects like an airplane or a grave digger that kids can put together at home.
29. Ask Lowe's to cut your lumber. They'll do it for free.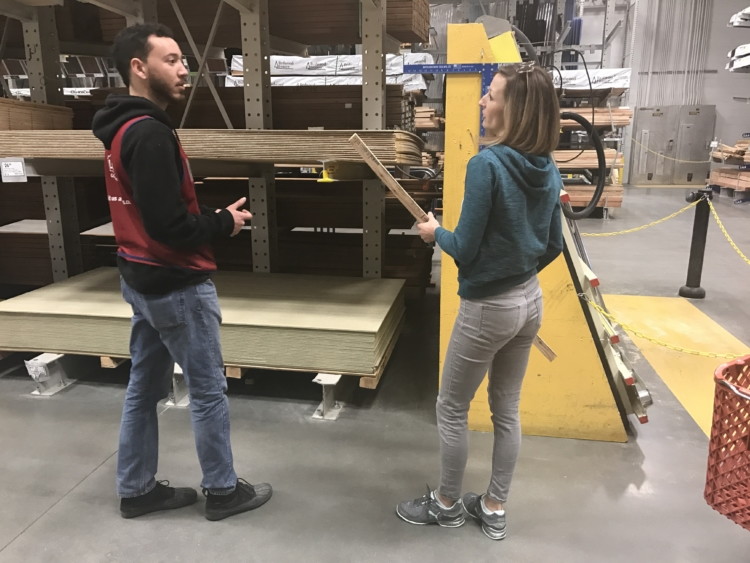 They'll only make straight cuts on 2×4, 2×6, etc. They can't cut 4×4, 4×6 or 6×6 posts. But have them cut all the 2x4s!
30. Return your item for up to 90 days, even without a receipt.
If you use a credit card, Lowe's can look it up and find your receipt to refund your money. You'll get store credit if you paid with cash or check, or if you don't have your receipt.
Exceptions to the 90-day return policy include holiday items which must be returned in the current holiday (example: if you buy something during the Christmas season, you have until Dec. 26th to return it). And large appliances only have a 30-day return period.
31. Text 1-704-313-1818 to ask Lowe's a question instead of calling customer service.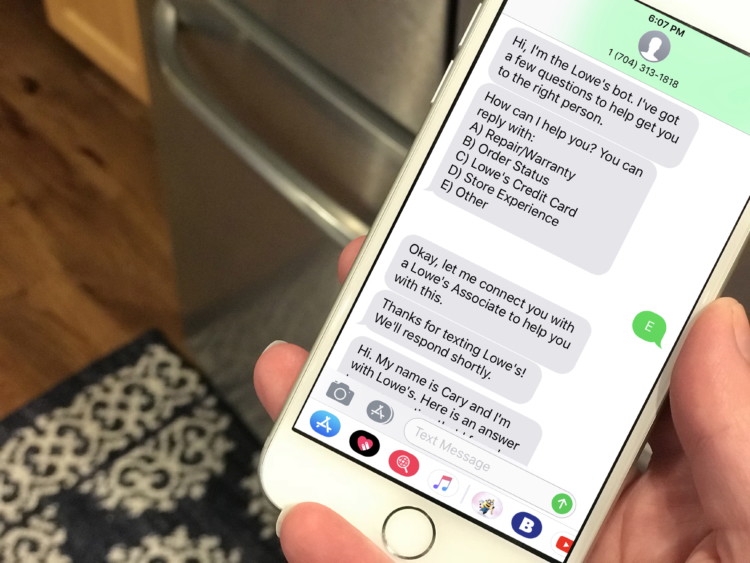 Hate talking on the phone? Text Lowe's your question!