Officially, Amazon Prime Day happens for two days in July, but seasoned online shoppers know that this event is much bigger than that. Prime Day deals start weeks in advance of
Amazon
's yearly anniversary sale, and now plenty of other stores piggyback on Prime Day to host their own "Black Friday in July" sales.
Amazon Prime Day has only been around since 2015, but since then, it's been a can't-miss shopping event for big
savings on TVs
,
computers
,
tablets
, smart home/
Alexa devices
,
video games
,
kitchen appliances
, and more. You're going to want to make sure to check out our list of
essential Prime Day tips
to help you get ahead of the game this year, so you're able to jump on the best Amazon Prime Day deals.
So, when is Prime Day 2022? What is Prime Day 2022? How long is Prime Day? What are the best Amazon Prime Day deals? Get ready for it to feel like Christmas in July.
What is Prime Day 2022?
Amazon Prime Day 2022 is a two-day sale where Amazon makes big discounts to electronics, appliances, clothing brands and more. It's called Prime Day because the sales are geared toward Amazon Prime members — the people who pay $139 every year to get access to free two-day shipping, the
Prime Video streaming
service, and lots more
Amazon Prime benefits
.
Prime Day began back in 2015 as a one-day sale to celebrate Amazon's 20th birthday, but the response was so big that Amazon kept having the event, adding more deals every year, and creating a brand-new Black Friday in July shopping season that hadn't existed before.
Although
Amazon Black
Friday is
a big shopping event around Thanksgiving every year, expect lowest-of-the-year prices on Amazon Alexa devices, computers, TVs and more from Amazon during Prime Day. You can read our top ten favorite deals below.
When is Amazon Prime Day 2022?
Amazon Prime Day 2022 takes place on Tuesday and Wednesday, July 12 and 13, 2022. Technically speaking, the event begins at 3 a.m. Eastern on Tuesday, July 12, and ends at 2:59 a.m. Eastern on Thursday, July 14 — giving Amazon Prime members a full 48 hours to shop Prime Day sales.
But while the two-day Prime Day sale is the main event for Prime Day, early Amazon Prime Day sales kick off starting June 21, 2022. And Amazon rolls out promotions that let Prime Members earn Amazon credit ahead of time. . . we found
more than $300 worth of Amazon credits
.
Lots of other stores are holding Black Friday in July sales to cash in on the success of Prime Day — and those sales hover around the July 12 and 13 timeframe. Find out when stores are having Black Friday in July sales.
What will be on sale?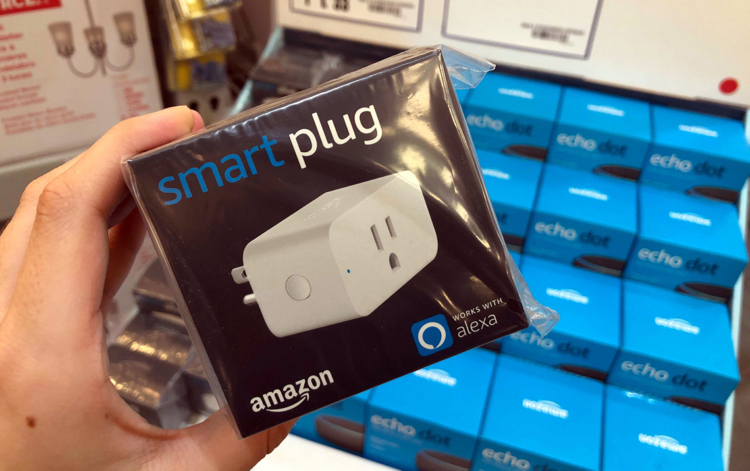 From the moment the early Prime Day sales kick off in June, Amazon offers lots of discounts to their Prime members — and an overwhelming majority of those discounts are on electronics.
Expect to see the lowest prices of the year on Amazon devices —
Fire TV sticks
and tablets, Amazon Echo smart speakers, Ring and Blink cameras, and eero wifi routers. The early Prime Day deals start with discounts of up to 55% off, and those discounts get deeper when actual Prime Day hits.
Although you won't see the kind of selection you would during typical Black Friday in November sales, TV deals are another big part of Prime Day — particularly the various Amazon-branded Fire TV models, which see discounts of around 50% off.
Lots of other retailers are getting in on the mid-July shopping season, so expect to see Amazon battle it out with other stores for the best prices on Apple products (like Apple Watch, AirPods and iPads), Beats headphones, home appliances like Instant Pot, select apparel brands, and even the coveted PlayStation 5 — which is rumored to get a restock during Prime Day.
Keep a special eye out for
cookware sets
,
towels
,
air fryers
,
blenders
,
steam mops
and
garage storage totes
— last year these items were competitively priced among Black Friday in July stores and became some of the most popular deals on KCL.
What kind of freebies do you get during Amazon Prime Day?
Besides all the regular benefits of having a Prime membership — some of which you may not know about — Amazon is offering free money to shop with. We found more than $300 in promotional credits. Here are just a few:
Get $20 off $40 purchase Prime Day credit when you back up a photo for the first time to the Amazon Photos app through July 8.

Get a $10 credit when you complete various tasks on Amazon.com — one of them is streaming a show on Prime Video.

Get a $10 bonus credit when you load $100 or more onto an Amazon gift card.
And gamers — who already get lots of perks as Prime Gaming members — get free video games. During Prime Day, Amazon is giving away more than 30 free games, including Mass Effect Legendary Edition, Need for Speed Heat, and Star Wars Republic Commando.
Are the Prime Day deals for members-only?
Amazon Prime Day deals are for Amazon Prime members only. If you're not a member, you can
sign up
for a free 30-day trial ahead of the big day to take full advantage of the
Amazon Prime benefits
during the two-day Prime Day sale, and the Early Prime Day deals during the monthlong run-up to the sale.
Is an Amazon Prime membership worth it?
We'll help you ask the right questions to figure that out.
When is the next Prime Day?
This year, Amazon Prime Day 2022 takes place on Tuesday and Wednesday, July 12 and 13, 2022.
Amazon Prime Day has jumped around a little throughout the years, but you can typically expect it to begin on the second Tuesday in July. With that logic, Amazon Prime Day 2023 would run Tuesday and Wednesday, July 11 and 12, 2023.
But Amazon hasn't always stuck to a formula with scheduling these events, and doesn't typically announce Prime Day until about 6 weeks prior to the sale.
What are the best Amazon Prime Day deals? Here are our top 10 most popular offers from last year: