What are digital coupons?
Digital coupons are free electronic store and manufacturer coupons that can be loaded to your loyalty card or store account. They're just like the paper coupons you can find in the newspaper or print from the Internet, except there's no clipping or paper involved.
Digital coupons can be added to your account anytime and anywhere as long as you have a smartphone. And if you forget your physical coupons at home, you can always use digital coupons as a backup!
1. Clip digital coupons to your store loyalty card.
Digital coupons make couponing easy because there's no actual clipping involved. Plus, many digital coupon programs are customized according to your shopping habits. Safeway and Dollar General are two great examples; you'll see coupons geared toward the things you buy on a regular basis.
You can start using digital coupons at any of the stores listed below by registering on the store website. You must register for a loyalty account in order to use digital coupons, but once you're registered, clipping digital coupons is easy. Clip discounts directly to your account online or through the store app.
2. Digital manufacturer coupons can't be doubled or stacked with physical manufacturer coupons.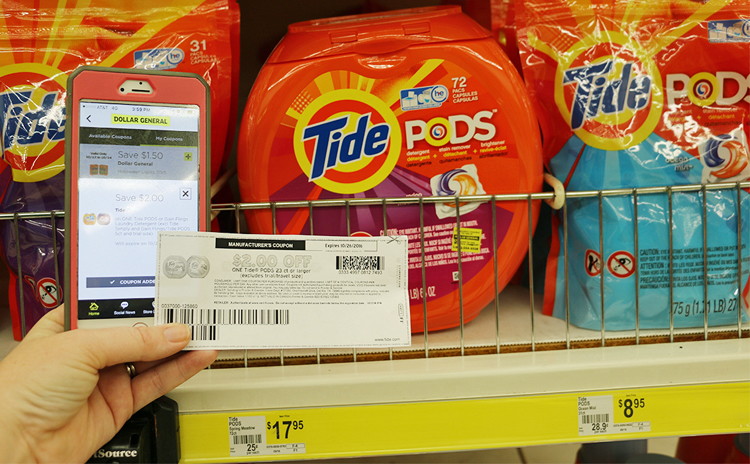 Most digital coupons are manufacturer coupons that can't be stacked with other manufacturer coupons on the purchase of one item (for example, you can't use both the coupons in the image above because they're the same Tide manufacturer coupon—just in different forms). BUT, you can stack a digital manufacturer coupon with a digital or physical store coupon on the purchase of a single item. Just remember to check the store policy for specific details, and read the coupon's fine print.
Also keep in mind that digital coupons don't double—even at stores like Publix, Harris Teeter, Kroger, Winn-Dixie, and ShopRite, all retailers that normally double coupons.
Browse through KCL Deals to see how digital and paper coupons can be used for maximum savings.
3. Digital coupons are usually the first discounts taken off your total.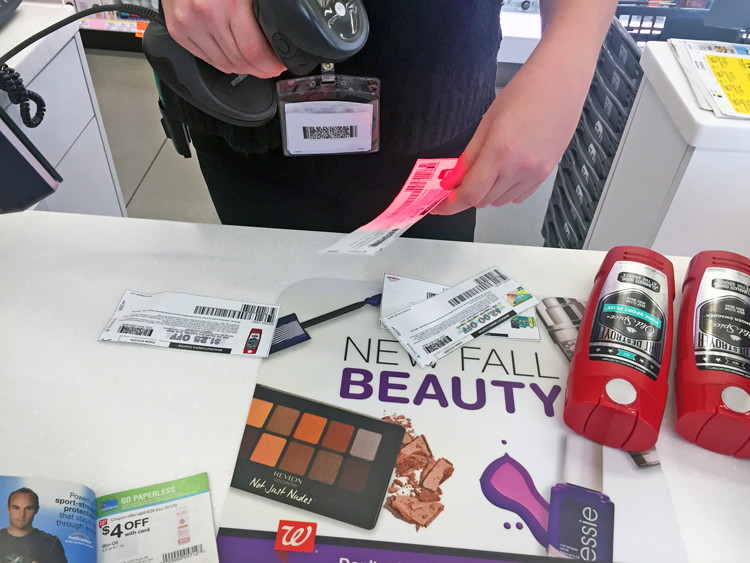 Most stores apply coupons and discounts in the following order, which means if you try to use the same paper and digital coupon for one item, the register will likely beep and reject your coupon:
Digital coupons

Minimum-purchase-required coupons

Manufacturer coupons

Store coupons

Catalinas for a dollar amount off
4. Some stores release weekly digital coupons for freebies.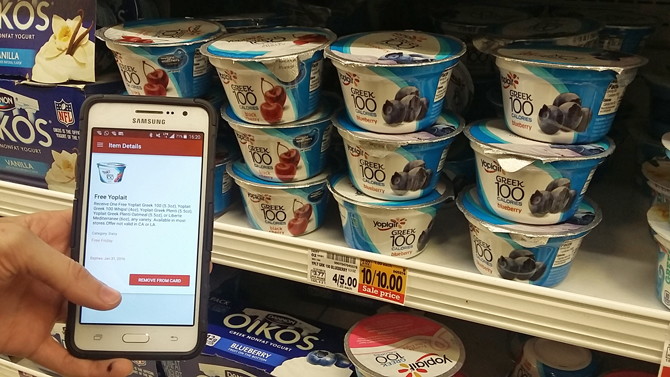 On Fridays, Kroger stores (like Fry's, Fred Meyer, King Soopers, etc.) offer a digital free-item coupon that can be added to your loyalty card and redeemed within two weeks (you must add the coupon to your account the Friday it's offered). In the recent past, Free Friday Download coupons have been good for bread, yogurt, pet food, candy, and more.
Every Thursday, Giant Eagle has a special digital coupon, and it's often a free item. Safeway and Meijer also have free items with digital coupons pretty often, although not on a regular schedule.
5. Redeem digital coupons by entering your phone number at checkout or by scanning your loyalty card.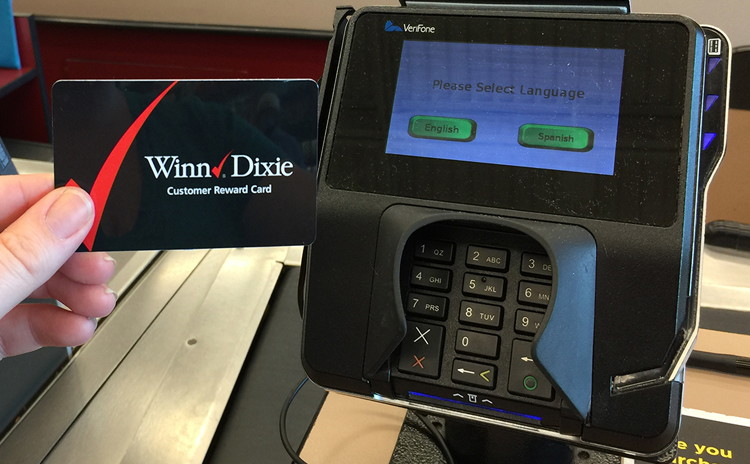 When you're ready to redeem your clipped digital coupons, all you have to do is enter your phone number at checkout or have the cashier scan your store loyalty card. This redemption method works at almost all stores.
However at Target and Whole Foods, you must use the Cartwheel and Whole Foods Market apps to redeem digital coupons. At the register, the cashier will have to scan your app's unique barcode once in order to apply any coupons you've clipped to your account. One barcode scan will apply all your clipped coupons.
CVS and Kmart also have exclusive in-app deals as well, which can only be accessed by downloading the stores' apps.
6. Most stores allow you to redeem an unlimited amount of digital coupons at a time.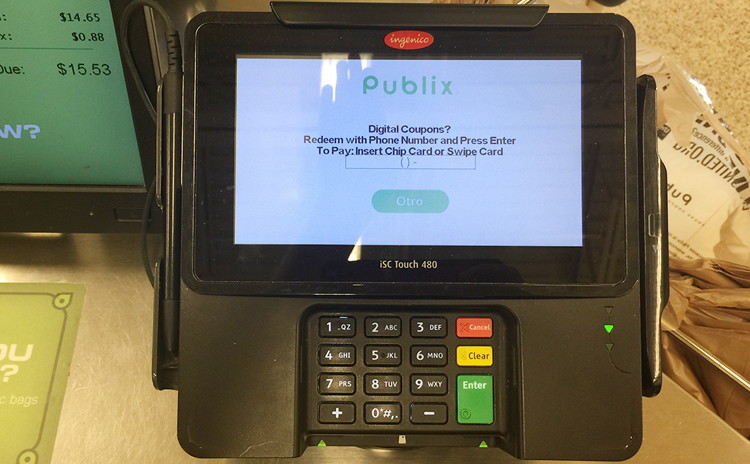 The amount of digital coupons you can clip and redeem depends on the store. Most stores have no—or really high—limits. For instance, redeem up to 207 digital coupons at ShopRite and an unlimited amount at Meijer. At Target, on the other hand, you can only redeem up to 10 digital coupons unless you've earned more Cartwheel offer spots (check out how to do that in Target Cartwheel: 10 Insider Secrets You Must Know). To find out the exact digital coupon limit at your local store, be sure to check out the store's website.
7. If your digital coupon doesn't apply correctly, head to customer service.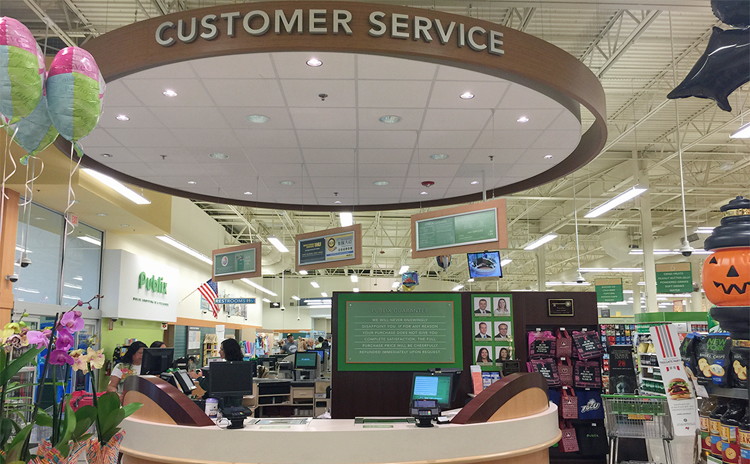 Just like paper coupons, sometimes digital coupons won't apply to your transaction correctly. If you run into an error, go through this checklist:
Double check that you're purchasing the right product for the coupon—check size, brand, and quantity.

Make sure you inputted the correct phone number or e

nsure you gave the cashier the right store card.

Ask to speak with a manager or a customer service associate, and request that they give you credit for the coupon per the store coupon policy.
If none of the above work, contact the store's corporate office. You can find the phone number or email address on the store's website, on your receipt, or you can get it from an associate in-store.