Until recently, many grocery retailers had pretty loose return policies, but that's all changed in recent weeks. According to a CDC report on coronavirus, COVID-19 can live on surfaces for hours or days. With this in mind, retailers are taking extra steps to prevent the spread of disease by suspending returns on all or specified high-demand items. Because of this, shoppers should use caution when buying more than what they might need.
On the flip-side, when it comes to necessary returns on certain products (mostly, non-grocery items), other retailers are sticking by their satisfaction guarantees and are extending return and refund windows due to their brick-and-mortar store closures.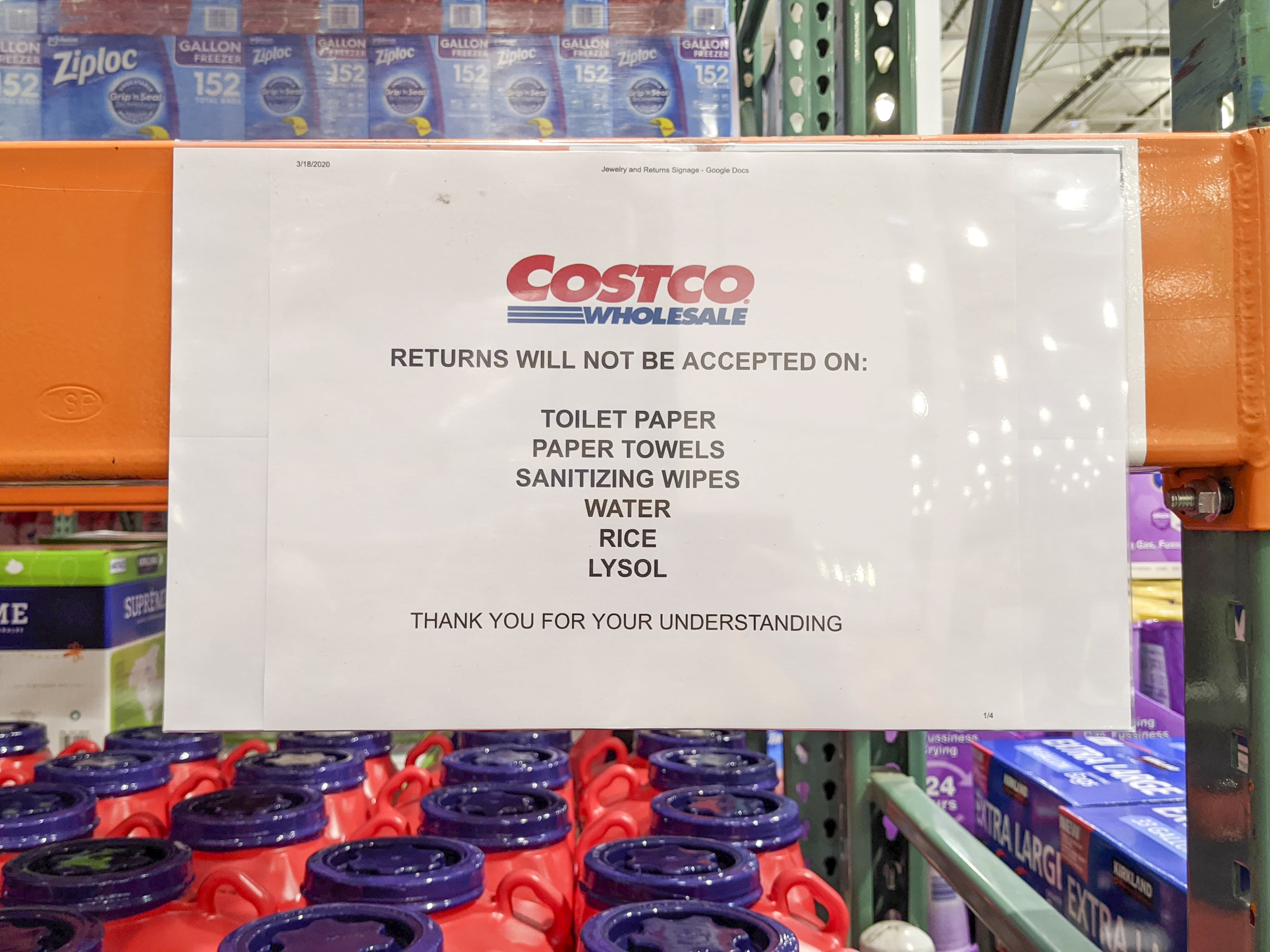 Currently, Costco is not accepting returns of toilet paper, paper towels, sanitizing wipes, water, rice, and Lysol. It's not clear how long this policy will be in place at this time. We were unable to locate an official policy change, but store representatives were able to verbally verify the changes to Costco's return policy.
Walmart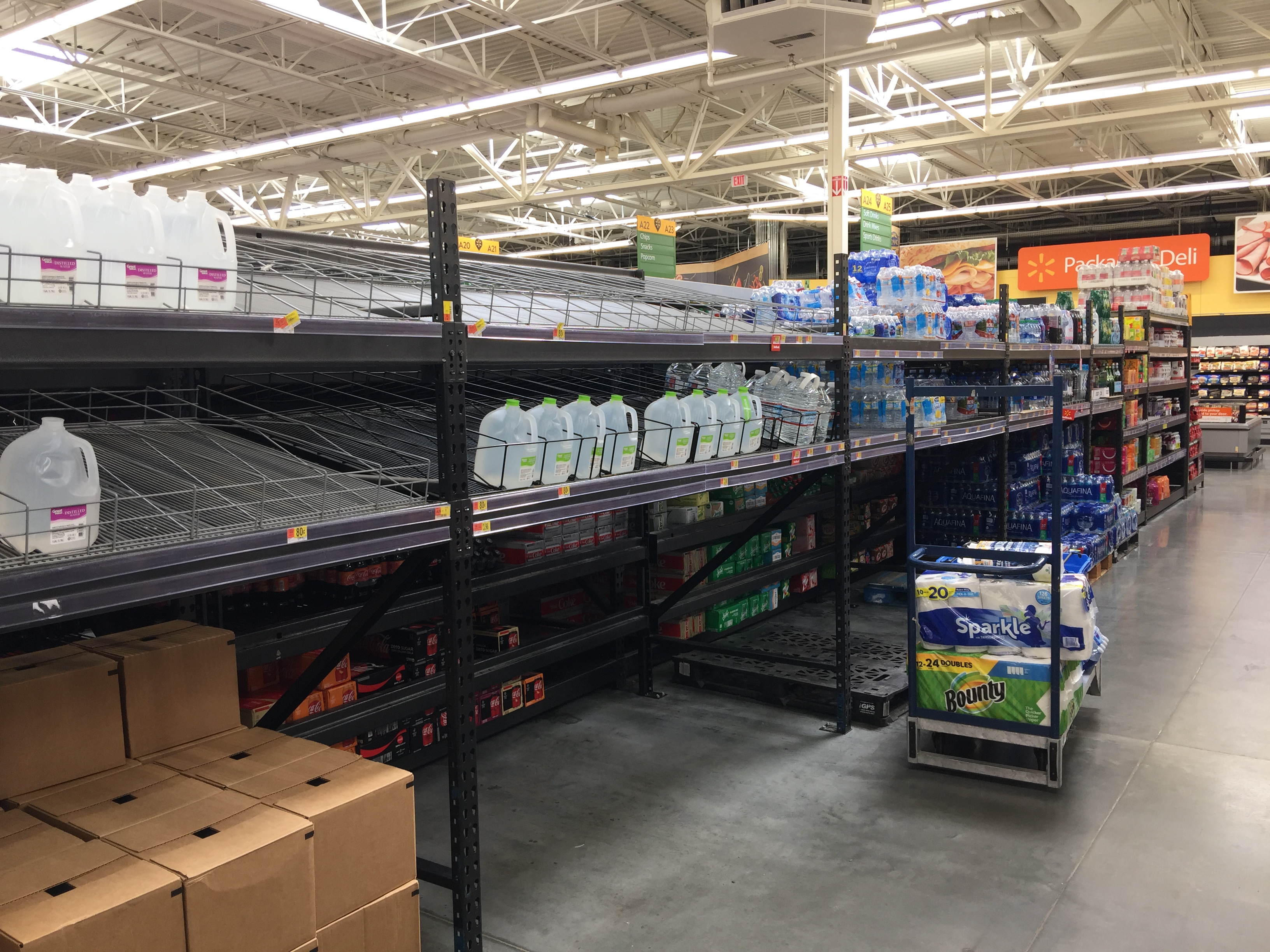 There hasn't been an official change or communication about the Walmart return policy, but there are reports of some locations no longer accepting returns for high-demand items like water and toilet paper. Check with your local Walmart for updates, as most stores operate under store manager's discretion.
See the Walmart return policy.
Kroger companies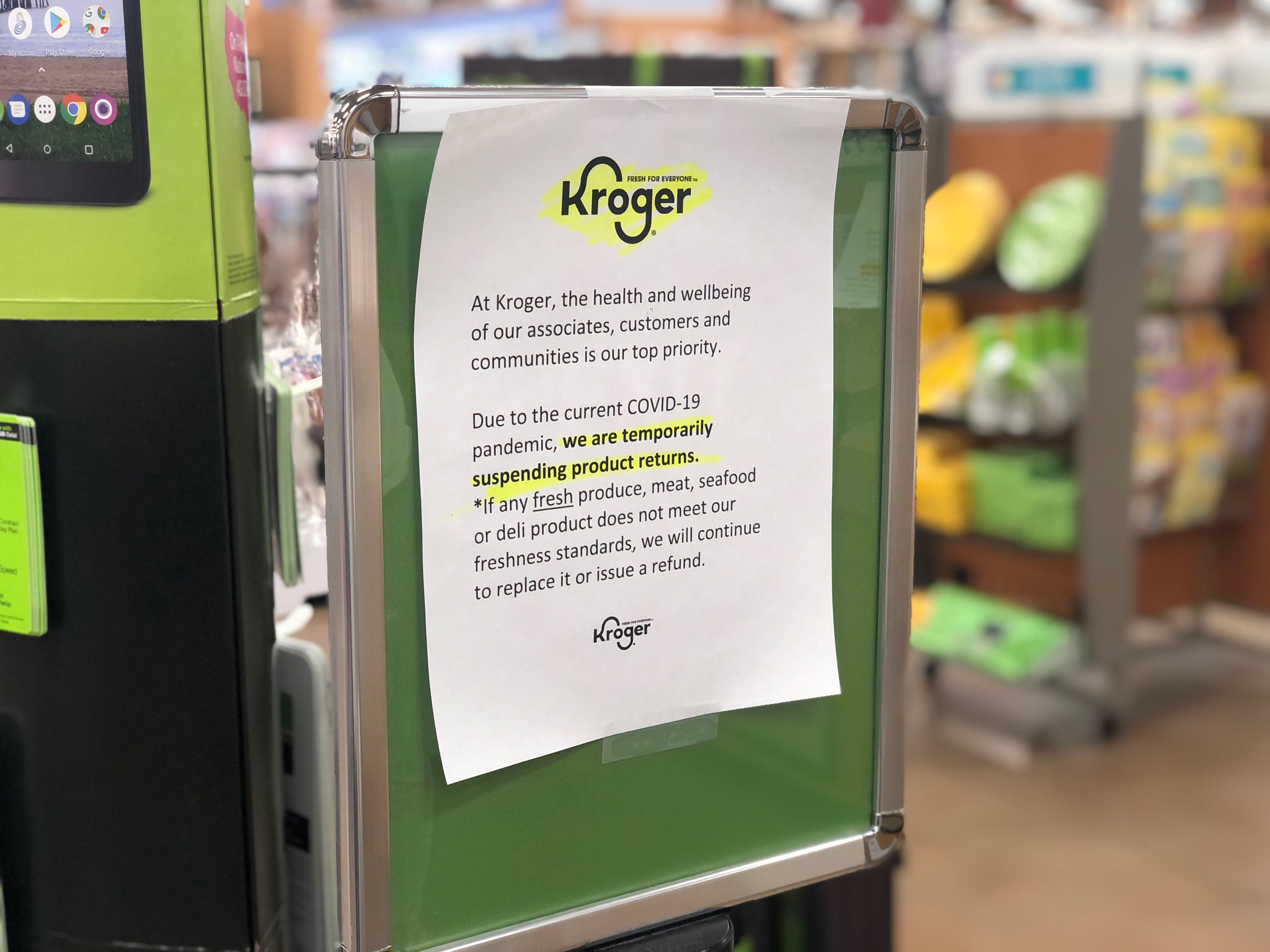 Kroger is making it clear that they value safety and has suspended all product returns (with the exception of fresh items that don't meet Kroger's freshness standards) — this includes refunds, store credits, and exchanges. At this time, with so many unknowns related to coronavirus, Kroger doesn't trust that the items returned will meet its standards for quality or freshness. There is no end date for the return suspension at this time.
This Kroger return policy update applies to all Kroger family stores including:
Baker's
City Market
Food 4 Less
Foods Co.
Fred Meyer
Fry's
Gerbes
Harris Teeter
King Soopers
Jay C Food Store
Owens Market
Pay-Less Super Markets
QFC
Ralphs
Smith's Food and Drug
See the current Kroger return policy.
Albertsons companies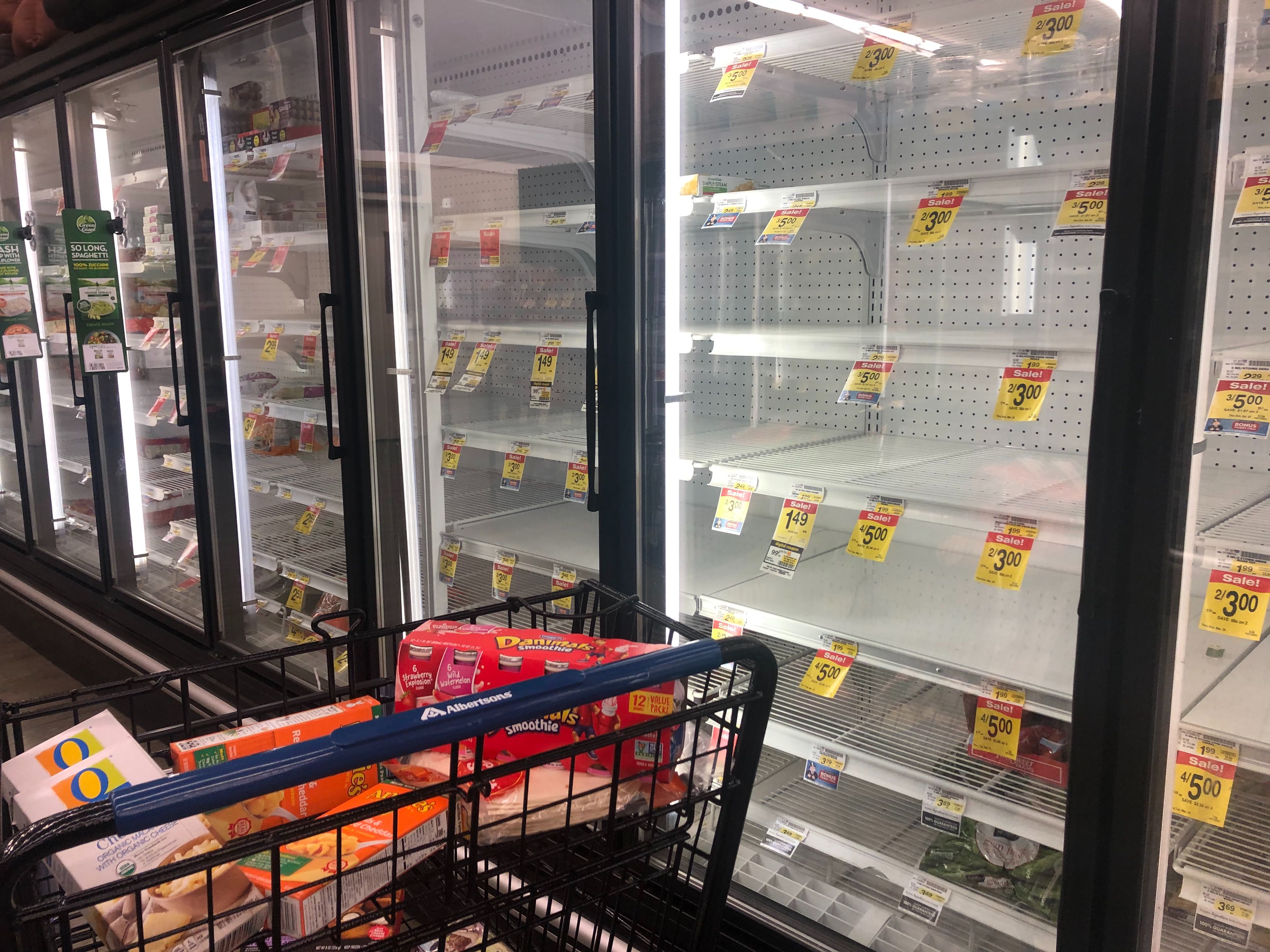 On March 20, 2020 Albertsons emailed customers to explain changes to its store operations, including the suspension of all returns. There is no known end date to this new policy.
This Albertsons return policy update applies to all Albertsons family stores including:
Acme
Amigos
Andronico's
Carrs
Jewel Osco
Lucky
Pavilions
Randalls
Safeway
Tom Thumb
United Supermarkets
Vons
See the updated Albertsons return policy and emailed statement.
Target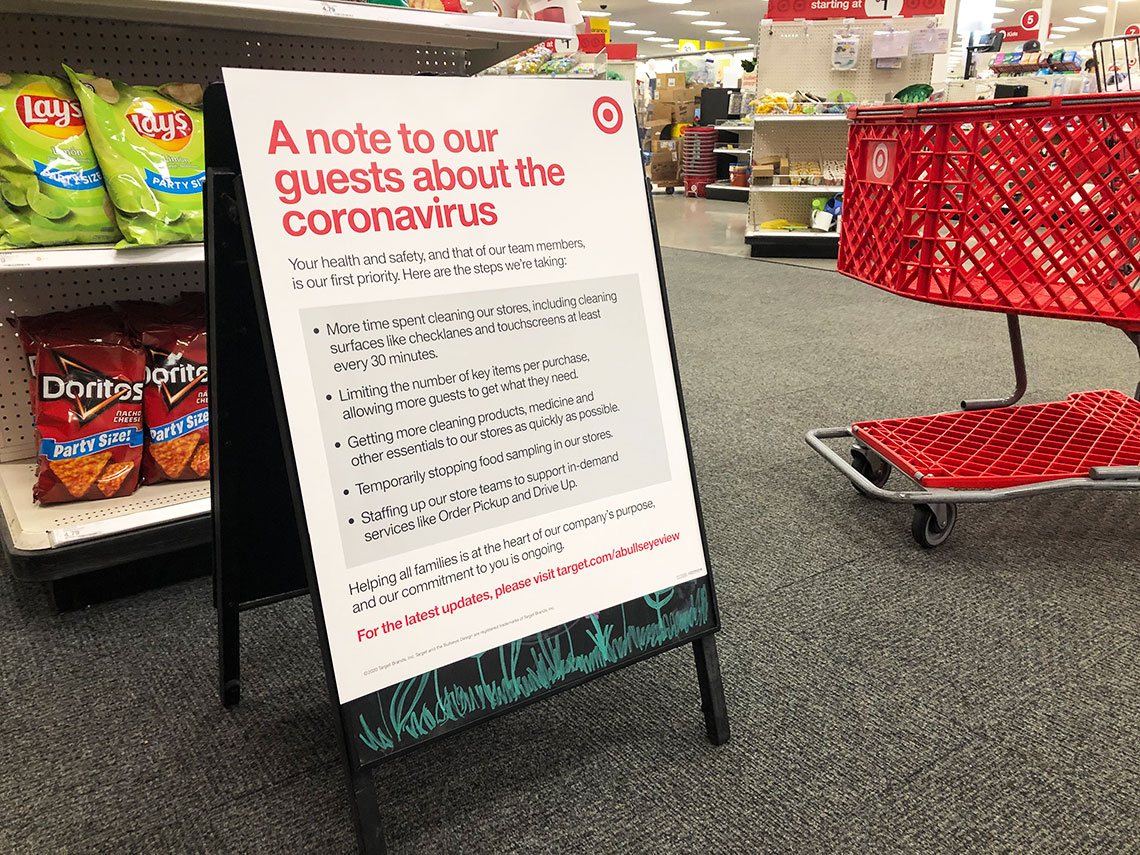 On Mar. 27, Target announced they would stop accepting in-store product returns and exchanges for the next three weeks. If you purchased something that you need to return and it expires during that period, Target will still honor your return three weeks past the original return expiration date. Contact your local store for more return information.
See the current Target return policy.
Apple
A temporary Apple return policy has been put into place. Apple will be accepting returns up to 14 days after they reopen stores, currently planned for March 27, for any items purchased 14 days before locations were officially shut down, March 13th.
Get more information on the Apple Temporary Retail Closures page.
Macy's
Macy's return policy, in response to coronavirus, has been extended by 30 days until further notice.
See the updated Macy's return policy.
Sephora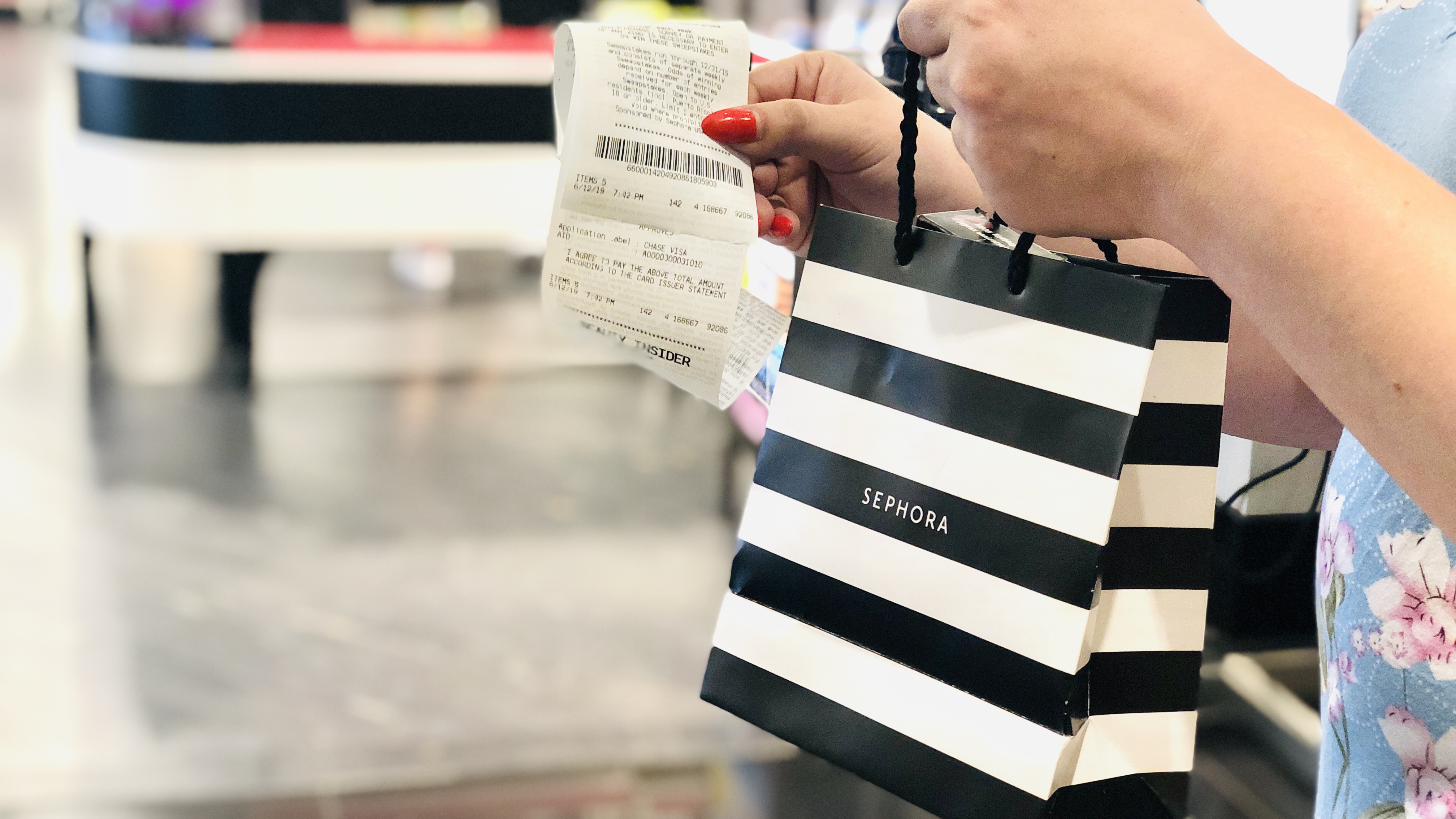 Sephora will accept returns on products with receipts purchased before February 15, 2020 in stores for 30 days after stores reopen. Sephora has extended the online and mail return period from 30 days to 60 days from date of purchase.
See the updated Sephora return policy.
Gap companies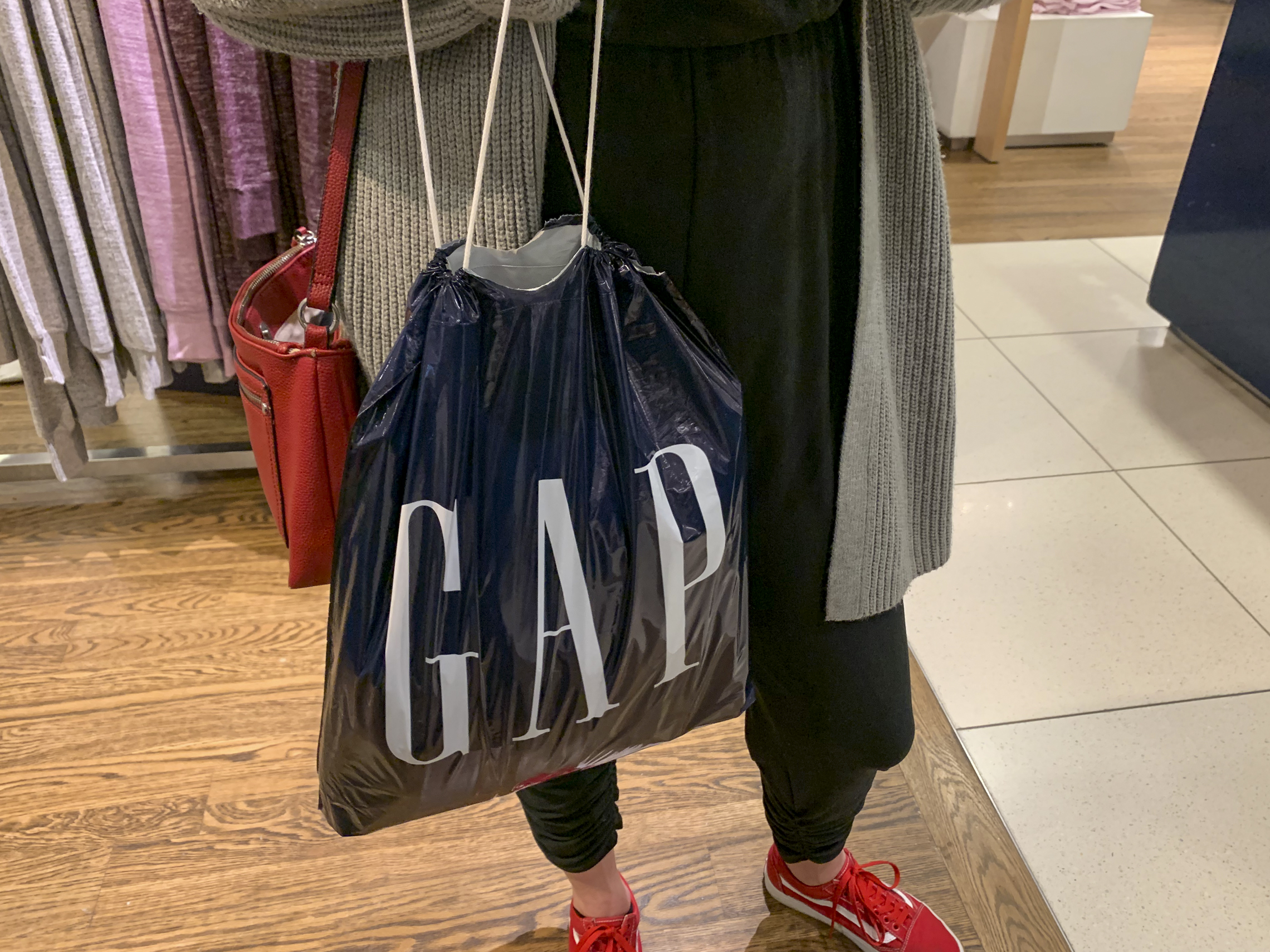 The Gap family of companies has extended their return window due to concerns about Coronavirus. Any purchases made between January 1, 2020 and March 31, 2020 will be accepted for returns until July 1, 2020.
Make sure items are in original condition for returns to Gap, Old Navy, and Banana Republic. Athleta and Hill City will still accept gently used items. No returns or exchanges will be accepted on final sale items.
This Gap return policy update applies to all Gap family stores including:
Old Navy
Banana Republic
Athleta
Hill City
See the updated Gap return policy.
J.Crew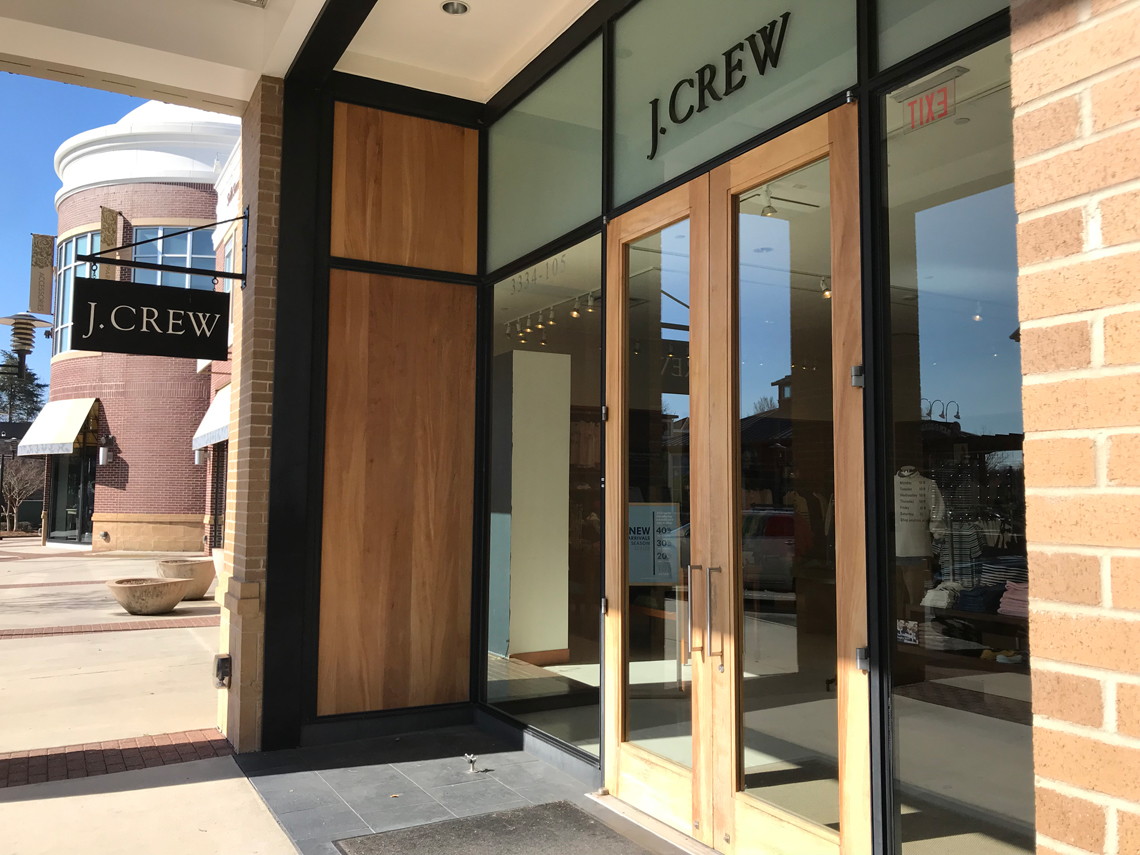 J.Crew has extended their return policy from 30 days to 60 days for orders placed March 1 and after. J.Crew will accept returns of unworn, unwashed, undamaged, or defective merchandise.
See the updated J.Crew return policy.
Victoria's Secret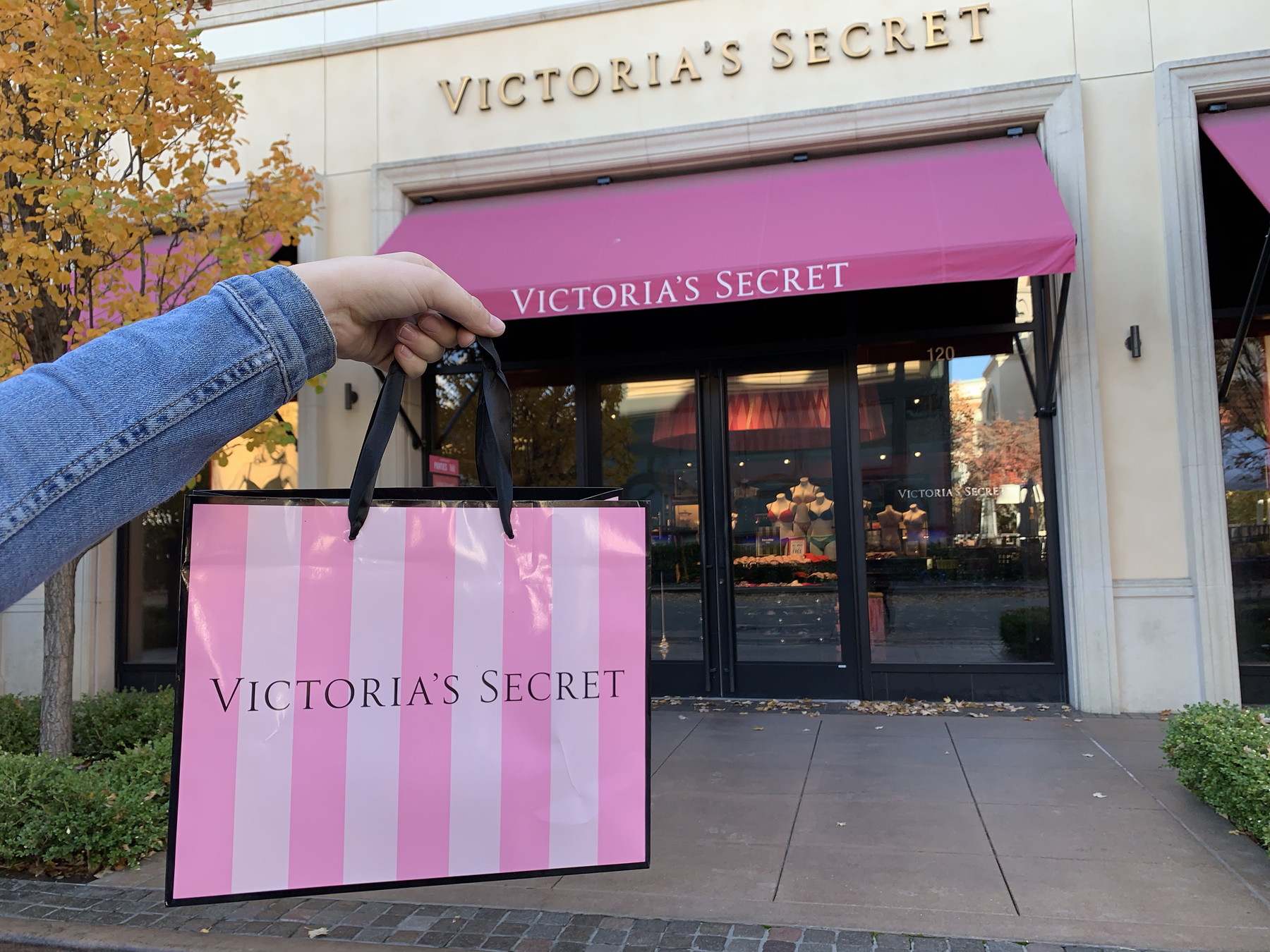 Victoria's Secret has extended their return policy for 30 additional days until further notice. If you have the original receipt, you can return merchandise within 120 days of purchase and get a refund to the original form of payment. Returns without a receipt will be refunded with a store gift card.
See the updated Victoria's Secret return policy.
These stores haven't updated their return policies

Return items to any Sam's Club location or ship items back by calling Member Services at 1-888-746-7726. Some alcohol, tobacco products, and contact lens purchases must be returned at the location where they were purchased.
Items shipped from Amazon.com, including Amazon Warehouse, can be returned within 30 days of receipt of shipment in most cases. Some products have different policies or requirements associated with them.
Amazon grocery items from Amazon Fresh and Prime Pantry can't be returned, but may be refunded.
Return most products purchased from Walgreens.com or stores within 30 days of purchase, as long as you have your receipt. For Walgreens brand products, return the unused portion and get a 100% refund, including shipping.
Get a full refund when you return most unopened items in a new condition to CVS within 60 days of purchase — online or in store.
Get TOMORROW'S GUIDE TO FREE VIRTUAL ACTIVITieS BY HOUR!